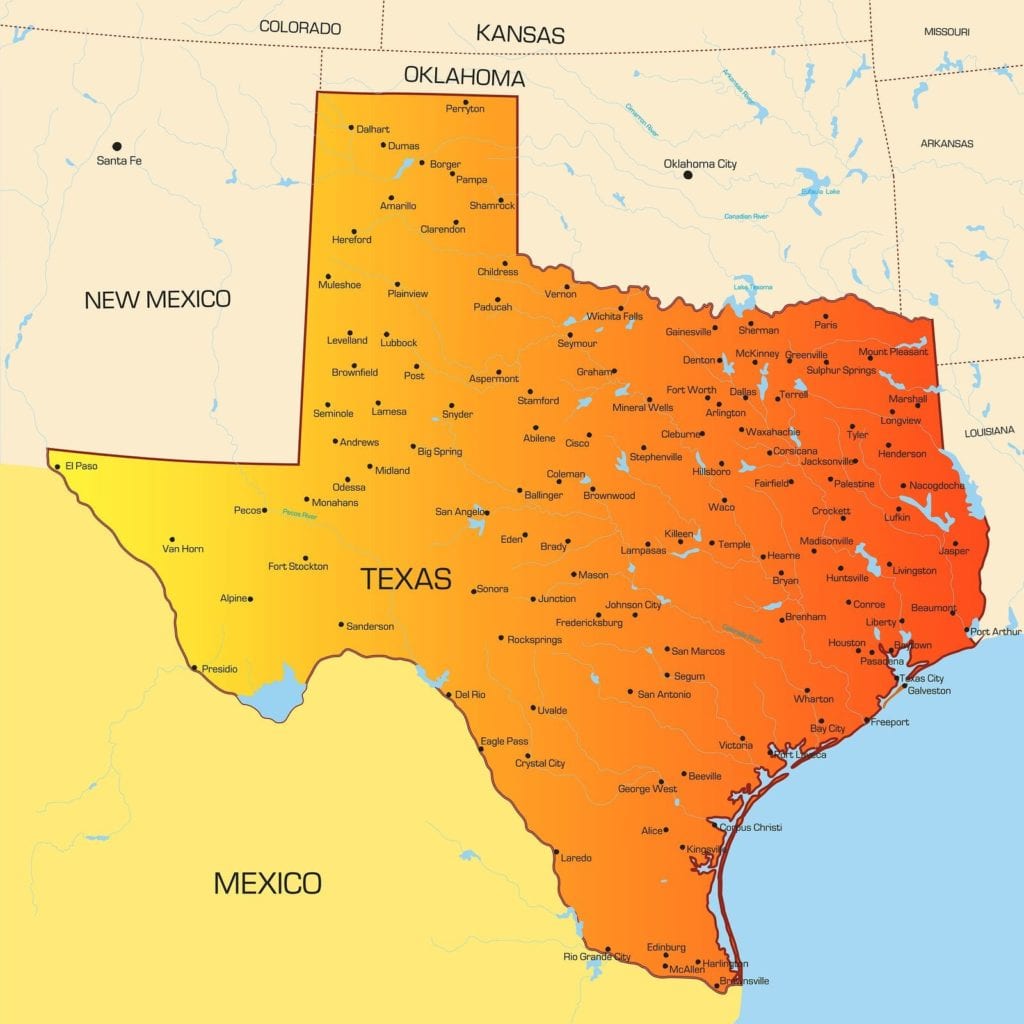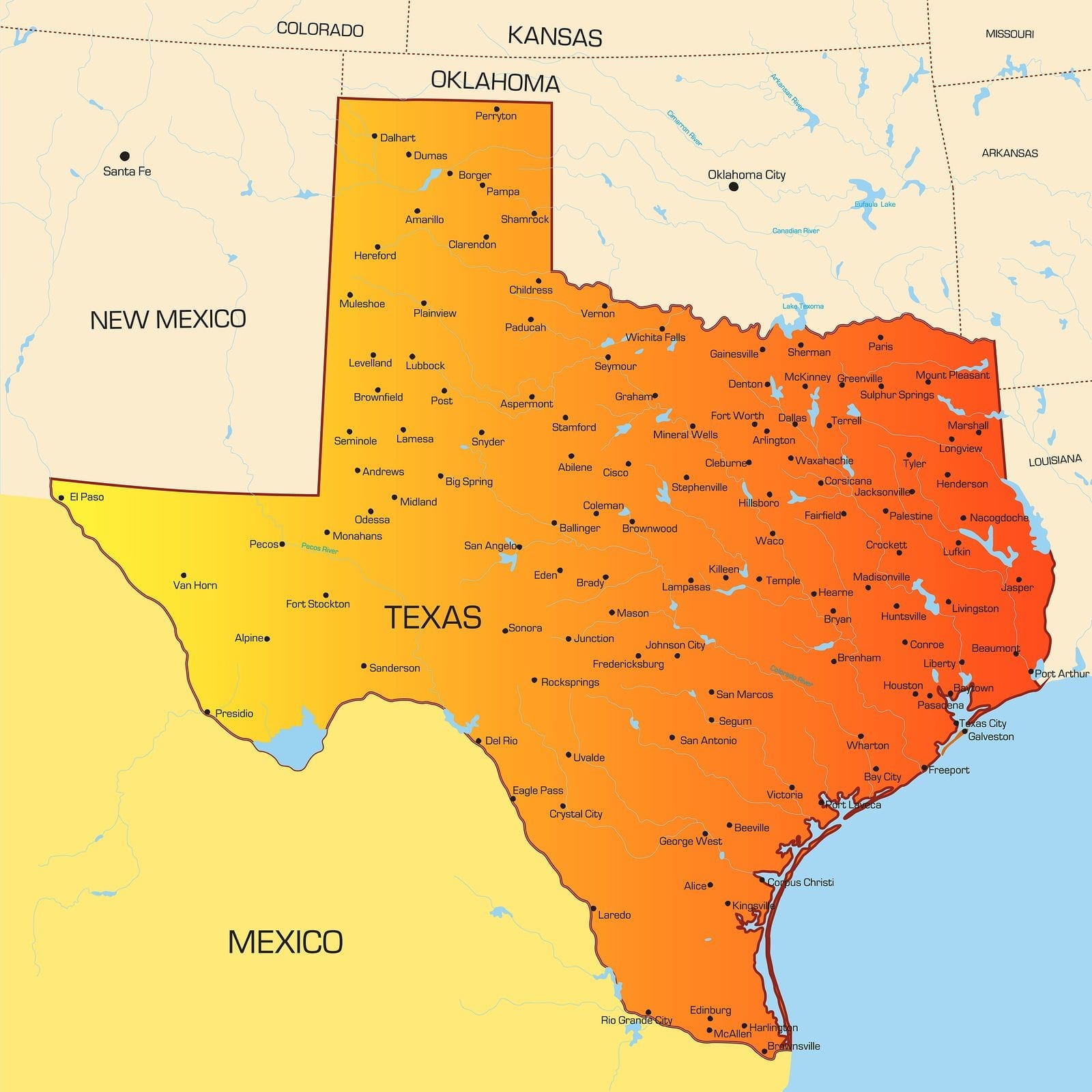 Texas is one of many states that require pharmacy technician candidates to obtain certification before registering with the state Board of Pharmacy. Employers must provide initial on-the-job training to new trainees and technicians before assigning duties on the job. While the Board does not require formal training at community colleges and other training providers, students can benefit from the didactic and hands-on education available at these institutes. Graduates learn how to work under a licensed pharmacist, helping with patient consultations, dispensing medications, managing inventory, maintaining patient records, repackaging medications, and calculating dosages.
Pharmacy Tech Schools in TX
Texas Pharmacy Technician Requirements
License Requirement
Only board-registered pharmacy technicians and pharmacy technician trainees can provide pharmacy-related services at licensed facilities. The candidate can only begin work after notification of active status from the Texas Board of Pharmacy (TBSP). Every pharmacy employer must provide initial on-the-job training for technicians and trainees. The training must cover very specific areas as outlined by the Board. The in-house, on-the-job training is the only training mandated by the Board. For this reason, Texas pharmacy technicians can opt out of formal training required by some other states. While the Board does not require formal training, it acknowledges the presence of training programs across the state and recommends prospective pharmacy technicians attend training programs accredited by the American Society of Health-System Pharmacists (ASHP).
Training programs prepare students for national certification, including the PTCB or ExCPT exam, which the TSBP recognizes. Nationally certified pharmacy technicians increase their job opportunities.
Age Requirement
Applicants must be at least 18 years old to register as a pharmacy technician in Texas.
Education Requirement
To register as a pharmacy technician in Texas, you must present your PTCB license number. If you don't currently hold PTCB certification, you must apply for registration as a pharmacy technician trainee – valid for two years only. You must possess a high school diploma or GED and complete an approved pharmacy technician program or have equivalent work experience to take the PTCE exam for the CPhT designation.
Other Requirements
All applicants for registration must be fingerprinted for a criminal background check. If you answer 'yes' to criminal questions related to moral turpitude, the Board will deny your license or grant one with disciplinary actions in accordance with the Texas Pharmacy Act. All other felonies or misdemeanors will be reviewed and a decision made on a case-by-case basis.
Hits on your criminal record could delay your registration by several months.
The Pharmacy Technician Program
Content
Through a combination of lecture, hands-on lab, and clinical training, pharmacy technician classes prepare graduates for careers in community and hospital pharmacies. The TSBP recommends ASHP accredited programs, which ensure students receive adequate training for their complex roles providing support to licensed pharmacists. ASHP accredited program include a pharmacy technician externship at a community and institutional pharmacy. The accredited programs at colleges and vocational schools provide a combination of lecture, on-campus laboratory and clinical training that prepares graduates for a variety of employment opportunities in community and hospital pharmacies. The course content covers inventory packaging, sterile and non-sterile compounding, pharmacy calculations, medical abbreviations, dispensing medication and patient profiling.
Duration and Cost
Tuition at accredited training providers cost upwards of $8,500 for 900-hour long programs. Apart from tuition, students face additional expenses, such as textbooks, course materials, uniform, medical equipment, exam fee, registration, and traveling to and from the clinical rotation. The duration of the training program ranges from 6 weeks to 45 weeks.
National Exams
All pharmacy technicians in Texas must be certified. Non-certified technicians carry the title of "technician in training." To upgrade the status to pharmacy technician, the candidate must successfully obtain certification from the PTCB within one year and apply to upgrade the registration with the Board of Pharmacy.
To take the test, without delays, you can apply at an on-demand testing center where you can choose your preferred date. The PTCB exam consists of 90 multiple-choice questions covering nine knowledge domains. Only 80 of the multiple-choice questions are scored. You must earn at least 650 points to pass the exam and meet all the other requirements (high school diploma, complete a formal training program or have equivalent work experience, and a criminal-free background) to obtain certification. The fee for the PTCB exam is $129.
Acquiring Your State License
Application
You can submit your application to register as a pharmacy technician or as a pharmacy technician trainee. According to the TSBP, a pharmacy technician is an individual who is registered by the Board and authorized to provide technical services that do not require the professional judgment of a pharmacist. A pharmacy technician trainee is an individual authorized to participate in a pharmacy technician training program. To register for either position, you must:
Visit the TSBP website to submit your application through the online portal.
Register for a secure online account.
Apply for your new license: Initial Technician or Initial Technician Trainee.
Submit your address where you can receive mail from the US Postal Service
Provide your date of birth, social security number, and PTCB or ExCPT certification number and Expiration Date
Pay the application fee using your credit card. The fee is $55 for technician trainees and $84 for pharmacy technicians.
Upon submission of the online application, the Board will send three separate emails: a copy of the application, a receipt of your payment, and a fingerprint form.
You must complete the fingerprint form and get fingerprinted with the approved Vendor to expedite processing of the application. The fee for the fingerprinting session is generally less than $50.
The Board will process the application within 6 weeks of completing the fingerprint session. The Board will issue a registration number with ACTIVE status upon approval of the application. Registration may be verified using the pharmacy technician license verification search.
Renewal
Once approved, you must renew your registration every 2 years to continue providing services as a pharmacy technician. The online renewal is available up to 60 days prior to your license expiration. Failure to renew your application before the last day of the expiration month will change your registration into delinquent status, which incurs a delinquent penalty on top of the renewal registration.
Online renewal is fast and simple:
Go to the Board of Pharmacy's online portal to submit your renewal. It must be within 60 days of expiration, or the submission will return an error.
Register an account if you don't have one.
Add your license to the account. You'll need to provide your SSN, date of birth and address based on the Board's records.
Click on the renewal tab and submit, along with the $81 renewal fee, payable via credit card.
Answer the Application Attestation questions honestly and truthfully
The Board will request information about your employment relationships, including the pharmacy's license number
If you answered YES to having Professional Disciplinary action, upload a copy of any document(s) relating to your professional disciplinary action
Provide information on your continuing pharmacy education hours – must be at least 20 hours for the 2-year period. Certificates of completion of approved continuing education must be maintained for three years from the date of reporting the hours on a license renewal application. Do not send CE certificates to the Board office unless requested.
The Board will process the renewal request within 10 business days of receiving all required items.
Pharmacy technicians must update the Board of changes in name and address within 10 days of receipt of legal documents confirming the change. There's a $20 fee for updating the records and a new registration card/pocket card.
Registration for pharmacy technician trainees is valid for two years only and cannot be renewed.
Transfers
Pharmacy technicians licensed in another state cannot transfer their licenses to Texas. An out-of-state technician must apply for certification from the Pharmacy Technician Certification Board (PTCB). Once the individual passes the PTCE exam and meet all other requirements for certification, he/she can then register with the Texas Board of Pharmacy.
Texas State Board of Pharmacy
George H.W. Bush State Office Building
1801 Congress Avenue
Suite 13.100
Austin, TX 78701-1319
Phone: (512) 305-8000
Fax: (512) 305-8082
Licensing : (512) 305-8075 (fax)
Pharmacy Technician Training Programs in Texas
Abilene, TX Pharmacy Technician training programs:
Cisco College
Abilene Education Center
717 E. Industrial Blvd., Abilene, TX 79602
(325) 794-4441
Amarillo, TX Pharmacy Technician training programs:
Amarillo College
P.O. Box 447, Amarillo, TX 79178
(806) 356-3655
Athens, TX Pharmacy Technician training programs:
Trinity Valley Community College
100 Cardinal Dr, Athens TX 75751
903-675-6200
Austin, TX Pharmacy Technician training programs:
Austin Community College
3401 Webberville Road, Austin, TX 78702
(512) 223-5949
Corpus Christi, TX Pharmacy Technician training programs:
Del Mar College
101 Baldwin Boulevard, Corpus Christi, TX 78404
(361) 698-2822
Dallas, TX Pharmacy Technician training programs:
Asher College – Dallas
9330 LBJ Freeway, Suite 650, Dallas TX 75243
972-600-2818
Remington College – Dallas Campus
1800 Eastgate Drive, Dallas, TX 75041
(972) 686-7878
Dallas College
12800 Abrams Road, Dallas, TX 75243-2199
(972) 238-6038
El Paso, TX Pharmacy Technician training programs:
El Paso Community College- Rio Grande Campus
100 West Rio Grande Avenue, El Paso, TX 79902
(915) 831-4490
Pima Medical Institute
6926 Gateway Blvd E, El Paso TX 79915
800-477-7462
Houston, TX Pharmacy Technician training programs:
Altierus Career College – Houston
9700 Bissonet Street, Suite 1400, Houston TX 77036
713-772-4200
Coleman College of Health Sciences
2450 Holcombe Boulevard, Suite #3, Houston, TX 77021
713-718-7353
Lone Star College-North Harris
2700 W. W. Thorne Drive, Houston, TX 77073
(281) 618-5727
Medical Education and Training Campus
3071 Wilson Way, Fort Sam Houston, TX 78234-2195
(210) 808-2200
San Jacinto College, North
5800 Uvalde Road, Houston, TX 77049
(281) 998-6150
San Jacinto College, South
13735 Beamer Road, Houston, TX 77089
(281) 669-4702
Irving, TX Pharmacy Technician training programs:
Health Mart Systems, Inc.
6535 North State Highway 161, Irving TX 75039
Lufkin, TX Pharmacy Technician training programs:
Angelina College
PO Box 1768, 3500 South First (Hwy. 595), Lufkin, TX 75902-1768
(936) 639-5433
McAllen, TX Pharmacy Technician training programs:
South Texas College
P.O. Box 9701, McAllen, TX 78502-9701
(956)872-3003
Orange, TX Pharmacy Technician training programs:
Lamar State College – Orange
410 Front Street, Orange, TX 77630
(409) 882-3010
Pharr, TX Pharmacy Technician training programs:
Rio Grande Valley College
5419 N. Cage Boulevard, Pharr TX 78577
956-781-6800
San Antonio, TX Pharmacy Technician training programs:
Northwest Vista College
3535 N. Ellison, Dr., San Antonio, TX 78251
(210) 486-4360
Texas City, TX Pharmacy Technician training programs:
College of the Mainland
1200 Amburn Road, Texas City, TX 77591
(409) 933-8685
Tomball, TX Pharmacy Technician training programs:
Lone Star College – Tomball- Health Science Building
700 Graham Drive, Tomball, TX 77375
(281) 826-5397
Wichita, TX Pharmacy Technician training programs:
Vernon College
4105 Maplewood Ave., Wichita Falls, TX 76308
(940) 696-8752 x3231