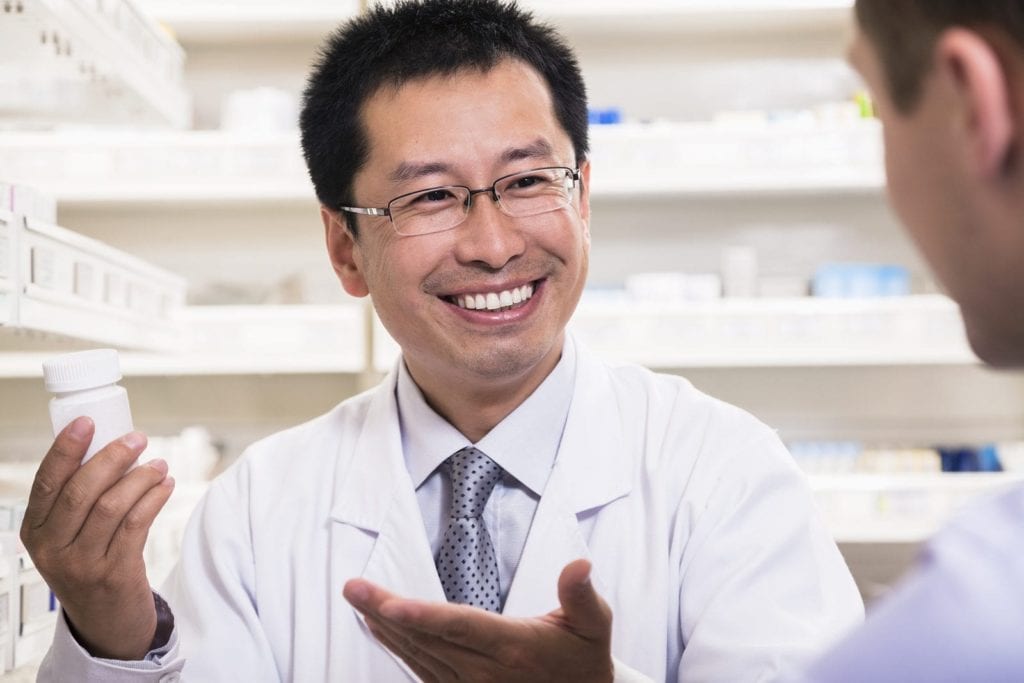 There is only one way for pharmacy technicians and trainees to work legally in Texas: that is to register with the Texas State Board of Pharmacy. Formal training in pharmacy technology is highly recommended as it increases the chances of success in the field. There are several community colleges and career institutes that offer pharmacy technician classes in Austin Texas. Apart from the cost, students should also consider the length of the program, externship opportunities, the certificate awarded and whether the program is accredited by the American Society of Health-System Pharmacists. Upon completion of formal training, pharmacy technician graduates should take the National Pharmacy Technician Certification Board Exam to obtain national certification.
Austin Community College- Eastview Campus
Austin Community College facilitates a Pharmacy Technician Certificate program at its Eastview Campus. The program's goals follow the objectives of the American Society of Health-System Pharmacists curriculum for pharmacy technicians. The two-semester program consists of classroom and laboratory instruction followed by a clinical experience at local pharmacies. Areas of study include federal and state pharmacy law, sterile and non-sterile compounding, reading and preparing prescriptions, business principles, pharmacy calculations, field experience, and retail and hospital pharmacy practice. Upon completion of the program, students are eligible to take the national Pharmacy Technician Certification Exam. Morning classes are available in the spring and summer semesters and evening classes in the fall semester.
Admission criteria:
Complete the immunization requirements on the Immunization Form
Review and complete the mandatory online Information Session
Schedule and attend a mandatory program advising session
Completing co-requisite courses is recommended. Priority will be given to those who complete the most co-requisites
Submit official transcripts of all college coursework
Set up a CastleBranch account
Upload the completed Immunization Form to CastleBranch
Upload other application documents
Complete a criminal background check
Obtain a clear TB test
Complete a drug screen
Must have health insurance
The total cost of attendance for the Level I Certificate is $3,710 inclusive of background check, physical, drug screening, uniforms, textbooks, TSBP fingerprinting and registration, and tuition.
Address: 3401 Webberville Road, Austin, TX
Phone: (512) 223-5700
Toll-Free: 1-888.626-1697
E-mail: healthsciences@austincc.edu
Southern Careers Institute – Austin
Southern Careers Institute's pharmacy technician program prepares students for entry-level careers at retail or hospital pharmacies, nursing homes, the military, government agencies and pharmaceutical companies. Instructors use lectures, demonstrations, audio-visual presentations and interactive sessions to disburse information on key topics such pharmacy operations, basic pharmacology skills, computer applications, keyboarding, FDA drug safety, pharmacy law and much more. The program will cover a total of 848 clock hours, including 510 hours in the classroom, 170 hours in the skills lab, and 168 hours extern hours. Graduates will have successfully earned 65 quarter credits. Course modules include Anatomy and Physiology I and II, Customer Service, Career Readiness, Pharmacy Technician Externship, Communication, Medical Terminology, Medical Law and Ethics, Introduction to Pharmacy Management, and Diseases of the Human Body. Day and evening schedules are available with durations of 33 weeks and 51 weeks respectively.
Admission criteria:
Attend an interview with an Admissions Representative
Provide proof of high school graduation or GED or associate degree from an accredited institution
Sign the Enrollment Agreement
Complete and pass a Background Check
Must be able to read, write and speak English
Must register with the Texas State Board of Pharmacy as a Pharmacy Technician Trainee
Submit a completed application to the program with the non-refundable fee of $62
Complete a fingerprint session including the non-refundable fee of $43
Tuition is $16,650 plus expenses for books and supplies.
Address: 2301 S. Congress Ave. Suite 27Austin, TX 78704
Phone: (512) 265-0203
Central Texas College
The pharmacy technician program at Central Texas College explores coursework that includes preparation for the PTCB exam. Students will master the skills needed to function as a pharmacy technician through supervised hands-on practice. The training will include 200 contact hours of accelerated instruction in the classroom. After completing the PTCB-recognized program, graduates will be eligible to take the PTCB exam and apply for registration as a pharmacy technician in Texas. Graduates have the option to enroll in the clinical experience for the development of technical skills in an institutional pharmacy setting. The training will include work flow and personnel, the hospital pharmacy operation, safety techniques, packaging and labeling operations, data entry, inpatient drug distribution systems, and inventory control. Classes are scheduled during the weekdays.
Admission criteria:
Must be at least 18 years at the time of enrollment
Demonstrate competency in basic computer operations
High school diploma or transcript or GED certificate
Two references completed in the Continuing Education forms
The cost of the program is $2,595 including supplies and course completion certificate. The optional clinical experience costs an additional $649. Financial assistance is available through Sallie Mae.
Akins Early College High School
The Pharmacy Tech Practicum course offered by Akins Early College High School helps students identify and pursue a career path. Through theory and practical instruction, they will acquire knowledge and skills to qualify for registration as a pharmacy technician in Texas. The program forms a part of the Health Science Career Cluster which focuses on planning, managing, and providing therapeutic and diagnostic services and support as part of the health care team.
Admission criteria:
Must be a high school diploma
Proof of immunization and drug may be required for participation in the pharmacy externship
Use the contact information below for a current schedule of classes and tuition.
Blinn College District
Blinn's Pharmacy Technician Program is an intensive training that gives adults knowledge and skills to qualify for entry level employment in retail pharmacies, hospitals, mail order pharmacies, pharmaceutical labs, and other pharmacy settings. The program includes 160 contact hours of instruction in three modules. The Introduction to Pharmacy includes an overview of the qualifications and responsibilities of the pharmacy technician, the history of pharmacy, qualifications for certification, medical terms and abbreviations, standards of law and ethics governing pharmacy practice, and safety standards. Community Pharmacy Practice introduces the skills necessary to process, prepare, label and maintain records of prescriptions in a community pharmacy, over-the-counter drugs, inventory management, count and pour techniques, calculating prescriptions, drug selection and preparation, and legal parameters. The Pharmacy Technician Certificate Review explores major topics covered in the PTCE. The curriculum is based on the standards set by the American Pharmaceutical Association. Instructors use interactive methods so students have an active part in the learning process. Day, night, and online training options are available.
Admission criteria:
A high school diploma or GED
Take and meet the minimum standards on the TSI
Tuition for the program is $1,300.
Address: 902 College Avenue, Brenham, TX 77833
Phone: 979-830-4000
Temple College
The pharmacy technician program at Temple College leads to a Pharmacy Technician Certificate. Graduates will be eligible to apply for registration as a pharmacy technician in Texas and take the PTCB or NHA exam for national certification. The program admits new students once a year. The class size is limited to 25 students in each cycle. Incomplete application packets will be rejected.
Admission criteria:
Must have a high school diploma, GED, and High School Equivalency Certificate
Must be 18 years or older
Provide a valid photo ID and social security card
Submit to a criminal history background check. Candidates with infractions will not qualify for state certification and will not be admitted to the program
Provide documentation of the required immunization – TB skin test, hepatitis B, Tdap, MMR, and varicella
Provide the results from a drug screening test
A valid and current CPR for Healthcare Providers card
Be prepared to pay for the course upon acceptance
Tuition for the program is $2,380 including textbooks. Additional costs include scrubs, tech trainee license, fingerprinting, background check, CPR course, and drug screen. A flexible payment plan is available for all students.
Address: 5701 Airport Rd., Temple, Texas 76502
Phone: 254-298-8782
The Training Center
The Pharmacy Technician Program at The Training Center prepares students for entry-level employment in a community pharmacy or hospital. The curriculum will cover essential areas for training such as medication dosage, pharmacy calculations, pharmacy terminology, legal and ethical principles, dispensing of medications, inventory management, the most common drugs, record keeping, medication order processing, updating patient profiles, pharmacy software, and billing and reimbursement. Students must complete a total of 144 clock hours for completion. The duration of the program is 12 weeks.
Admission criteria:
Must be 18 years or older
Two valid forms of Government Issued ID
Proof of completing high school, GED, or accredited college program
Documentation of immunization – Hep-B, MMR, PPD, Tetanus, Varicella
Pass a 5-panel urine drug screen
Pass a background check
Must not have any drug-related charges, felony charges, or convictions of any kind in the last three years
The approximate cost of the program is $4,173. It includes tuition, registration fee, background check, drug test, lab fee, uniform, Basic Life Support, books, national/State exam fee, and fingerprint fee.