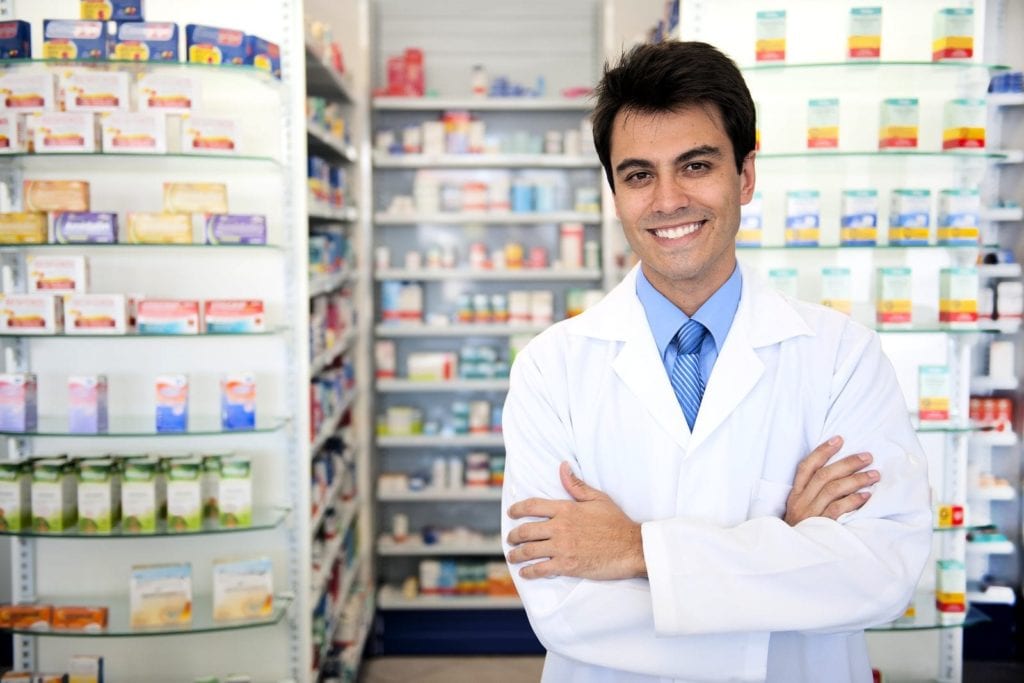 Pharmacy technicians must register with the California Board of Pharmacy as a requirement for employment within the state. Applications to the board must be submitted with a high school diploma or GED equivalent and proof of pharmacy-related education. The board will accept submissions such as:
An associate degree in pharmacy technology
Completion of California Pharmacy Board-approved training
Graduation from a school of pharmacy recognized by the board
Certification from the Pharmacy Technician Certification Board (PTCB)
Students using the PTCB route do not have to pursue formal education in order to challenge the exam. However, pharmacy technician classes in San Jose prepare students for success on the multiple-choice exam. Moreover, formal training helps students prepare for the expanding roles of pharmacy technicians in modern pharmacies today.
Bay Area Medical Academy
Bay Area Medical Academy's 8.5-month program prepares students for their supporting role to Registered Pharmacists at retail and hospital pharmacies. The program consists of 600 hours of lecture and hands-on training followed by 240 hours of clinical experience to prepare students for their new career. Key areas of study include pharmacology, pharmacy calculations, medical terminology, abbreviations, symbols used on prescriptions, dispensing medication, inventory control, pharmacy law, communication, medication compounding and pharmacy practices. Upon completion of the program, graduates will be prepared to sit the National Certification Exam to obtain PTCB certification. Classes meet Monday through Friday from 9:00 am to 2:30 pm.
Admission criteria:
Be 18 years or older
Be a high school graduate or equivalent
Pass an English test with a score of 70% or higher
Attend an interview with a pharmacy instructor
Pay the minimum deposit
Pass a criminal background check
Submit a sealed official transcript of all secondary and postsecondary coursework
Tuition is $10,500 plus expenses for books, registration, uniforms, ID cards, lab/materials fee, and graduation and administration fees. A flexible, interest-free payment plan is available for all students.
Address: 84 W. Santa Clara Street, Suite 400 San Jose, CA 95113
Phone: (415) 217-0077
Fax: (415) 358-5997
Email: info@bamasf.com
Carrington College
The Pharmacy Technology Certificate of Achievement at Carrington College prepares students to work alongside Registered Pharmacists and succeed in their quest for certification and licensure within the state of California. Graduates are well-prepared to advance their careers as many move on to pharmacy degree programs. Students complete 840 hours of lecture, lab and practical training in 36 weeks with continuous enrollment (not including breaks). The Certificate of Achievement is a 36-credit hour program.  Topics of study include general pharmacy and pharmacology, cardiovascular and renal systems, microbiology, classification of infectious diseases, eye/ear medications, OTC drug usage, pediatrics, geriatrics, endocrine system and psychopharmacology, principles of math, career development, interpersonal communication, introduction to psychology, principles of nutrition and computer literacy. Other topics include retail operations, hospital operations and parenteral dosage calculations lab, and compounding and pharmacy calculations lab.  Graduates are eligible to complete the Associate of Science degree program online by enrolling in specified online general education courses.
Admission criteria:
A high school diploma or GED
Must be at least 17 years old
Submit a completed application and registration fee of $100
Pass the Wonderlic SLE with a minimum score of 13
The total cost for the certificate program is $18,956 including tuition, books, supplies and fees.
Address: 6201 San Ignacio Ave. San Jose, CA 95119
Phone: (408) 337-3829
Mission College
The intensive pharmacy technician program at Mission College is approved by the Pharmacy Technician Certification Board. The program is designed for high school graduates, ex-healthcare workers, college students, and those looking for a change in career. The training is designed to equip adults with knowledge and skills to work in various pharmacy settings in just 30 weeks. Experienced instructors are all certified pharmacy technicians and pharmacists. The curriculum covers 400 contact hours including classroom lectures, hands-on lab, and experiential training in a pharmacy. Course topics include pharmacy calculations, professional development, introduction to pharmacy practice, pharmacy communications and customer service, pharmacy law, pharmacy terminology and abbreviations, managed care, institutional pharmacy practice, outpatient pharmacy practice, clinical pharmacy externship, and OTC and healthcare devices. Pharmacy externship sites include CVS pharmacy, Kaiser Permanente, El Camino Hospital, Walgreens and other industry leaders. Graduates will receive a Certificate of Completion and will be eligible for licensure from the California Board of Pharmacy. Day and evening classes are available. Day classes start in August. Evening classes begin in February.
Admission criteria:
Attend an information session
Submit a completed application form
Attend a formal interview
A high school diploma or GED
Take and pass the assessment tests
Complete a satisfactory background check
Have a typing speed of at least 20 WPM – a typing test may be administered
Demonstrate strong English, math, and communication skills
Complete health clearance and TB test
Tuition for the program is $5,500 including deposit and class materials. A payment plan is available for all students.
Address: 3000 Mission College Blvd, Santa Clara, CA 95054-1897
Phone: (408) 855-5007
Foothill College
The Foothill College Pharmacy Technician Program is ASHP/ACPE nationally accredited. The program leads to a Certificate of Achievement but graduates have the option to complete general education courses to obtain an Associate in Science Degree. Courses include Introduction to Allied Health Program, Orientation to Pharmacy Technology, Basic Pharmaceutics, Inpatient Dispensing, Ambulatory Pharmacy Practice, Dosage Calculations, Pharmacology, Interprofessional Patient Competencies, Dosage Calculations, Dispensing and Compounding, Home Health Care Supplies, Retail Clinical, Hospital Clinical, and Pharmacy Technician Certification Exam Review. Graduates will eligible to apply for registration as a pharmacy technician through the California Board of Pharmacy. They can also take the PTCE to become a Certified Pharmacy Technician. The duration of the program is nine months. The Associate Degree program can be completed in two years. New students are admitted in the Fall Quarter only.
Admission criteria:
Obtain a campus-wide identification number or CWID by submitting an application to Foothill College
Have a high school diploma or equivalency
Complete the prerequisite courses with a grade C or better – Biology, math, English, and Pharmacy Technician as a Career (PHT)
Official electronic transcripts from all colleges attended
Submit math placement results
Copy of BLS card
The approximate cost of the program $1,900.
San Francisco State University
The pharmacy technician program at San Francisco State University prepares students for entry-level employment in retail and institutional pharmacies. Course topics include pharmacy sterile compounding, aseptic technique, dose conversions, handling of sterile products, total parenteral nutrition, dispensing of prescriptions, customer service, inventory control, and billing and reimbursement. The program will include an 80-hour externship at a local pharmacy. Classroom sessions cover 50 contact hours. Graduates will be eligible to take the Pharmacy Technician Certification Board exam. They will understand the role of the pharmacy technician in various pharmacy settings, pharmacy terminology and abbreviations, the difference between generic and brand name drugs, how to label prescriptions and transcribe orders, how to calculate a 24-hour supply of IV solutions. The program admits new students in the Spring, Summer, and Fall semesters.
Admission criteria:
A high school diploma or GED
Must have taken math and science in high school
Tuition costs $1,299.
City College San Francisco
The Pharmacy Technician Program at the City College San Francisco prepares students to dispense medication under the supervision of a pharmacist. Students will receive a Certificate of Completion after completing the required 30 units in two semesters of didactic and practical instruction. Areas of study include the role and responsibility of the pharmacy technician, reading and interpreting prescriptions, packaging and labeling, dosage calculations, generic and brand name drugs, pharmacology, pharmacy operations, pharmacy law and ethics, and billing and reimbursement. Students will complete a pharmacy externship in a local retail or hospital pharmacy.
Admission criteria:
Be 18 years or older
Submit official high school transcript or GED
Have a minimum 2.0 GPA on high school transcripts or prior college coursework
Attend a program orientation
Complete a physical exam
Obtain a negative TB test or chest x-ray
Provide proof of immunity for specific communicable diseases
Provide CCSF Placement Test results or test waiver
Copy of CCSF transcript
A satisfactory background check and drug test
Tuition costs $5,582 for California residents who complete the program within normal time.
San Jose State University
The Online Pharmacy Technician classes at San Jose State University teaches the knowledge and skills required for entry-level employment in various pharmacies. Graduates will be prepared to sit for the Pharmacy Technician Certification Exam. Online courses include Orientation to Pharmacy, Pharmacy Law and Ethics, Pharmacy Calculations, Pharmacology: Basics and Specific Populations, Body Systems, Communication Skills and Billing, Lab Practice – Retail, Lab Practice – Hospital, and Final Comprehensive Exam. Apart from the didactic training online, students will gain hands-on practice in retail pharmacy procedures through an online lab module. A virtual externship provides additional opportunities to develop skills as well as through a 100-hour clinical externship. The externship will provide opportunities to assist pharmacists with receiving and dispensing prescriptions, gain familiarity with the different brand name and generic medications, answering customer queries, and other administrative tasks. Graduates will be prepared to take the PTCB exam.
Admission criteria:
Complete a satisfactory background check and drug screen
Pass a drug screening test
Obtain professional liability insurance
Meet immunization standards
Tuition for the program is $2,495.
Address: One Washington Square, San Jose, CA 95192
Phone: 855-520-6806