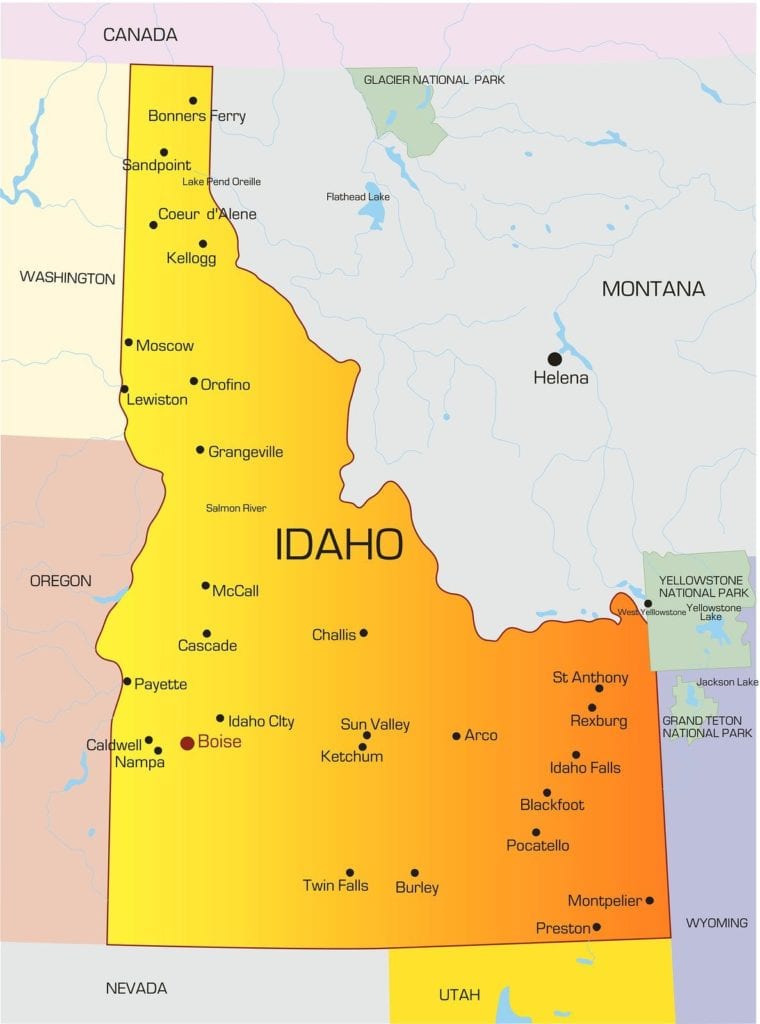 Pharmacy technicians support their pharmacist supervisors by providing medication and other pharmacy products to patients and customers. They perform routine tasks, such as preparing prescription orders, but will also play a critical role in the pharmacy's administrative tasks, such as stocking shelves, answering phones, operating the cash register, and maintaining patient records. Pharmacy technicians perform these tasks in various healthcare settings, including hospitals and clinic pharmacies, community pharmacies and managed health care facilities. They may also work in non-traditional settings like medical insurance companies, wholesale drug companies, and manufacturing companies. Regardless of where they work, technicians must understand the use and side effects of prescription and non-prescription drugs and demonstrate their commitment to patient safety and confidentiality. The Idaho Board of Pharmacy's requirement for certification helps Idaho's pharmacy technicians keep pace with industry standards, ethical conduct, and professionalism on the job.
Pharmacy Technician Schools in Idaho
Idaho Pharmacy Technician Requirements
License Requirement
The Idaho Board of Pharmacy requires individuals to register as a pharmacy technician or pharmacy technician-in-training prior to practicing in state-licensed pharmacies. The Board will issue a pharmacy technician-in-training license to an individual who receives an offer of employment as a pharmacy technician, but have not met the requirements for national certification. Individuals who earn the CPhT designation after successful passage of the PTCB or NHA exam can apply for registration as a Certified Pharmacy Technician.
To be eligible for registration the applicant must meet the Board's age and education requirements and possess a good moral character. Upon approval of the registration, the professional must renew the license yearly and keep a copy of the registration at the drug outlet where the individual works. If the license holder renews the registration online, he/she must print a copy of the confirmation and post it in the drug outlet. If a technician provides services at a temporary location, he/she should be able to provide proof of registration upon request.
Idaho's pharmacy employers should verify a prospective employee's registration status before the individual practices pharmacy related activities in the drug outlet.
Age Requirement
The applicant for registration must be at least 18 years old. The Board will accept pharmacy technician-in-training registration applications from 16-year-olds with a request for waiver. The waiver is available for students enrolled in a school supervised program or from a pharmacy owner's child.
Education Requirement
A copy of the applicant's high school diploma or GED certificate must accompany all applications for registration. The Board will also accept a copy of the applicant's high school transcript if it indicates the date of graduation. Candidates who do not meet the requirement must apply for a waiver from the Board's executive director.
Other Requirements
All applicants must submit fingerprints for a criminal history check of Idaho's criminal database and the FBI database. A local law enforcement agency could assist with the fingerprinting. Along with the fingerprints, applicants must submit a copy of their government issued ID and a completed Non-Criminal Justice Applicant Privacy Statement. The background check takes approximately 3 to 4 weeks.
The Pharmacy Technician Program
Content
Pharmacy technician training programs are available at colleges, universities, vocational schools and high schools across Idaho. The training equips students with the skills to begin a career as a Certified Pharmacy Technician. Accredited programs utilize an established curriculum that prepares students to take the PTCB or ExCPT exam. Training programs also explore the numerous job settings and career paths open to pharmacy technicians.
From the onset of training, students learn basic anatomy, clinical terms for common medical conditions, techniques for reading prescriptions and patient records, and common classes of drugs and how they work. Pharmaceutical calculations, including how to translate the measurements into household measurements, pharmacy laws and regulations, prescription pricing, effective communication, public safety, avoiding medication errors, and customer service skills are some other critical components of pharmacy technician training.
Apart from classroom instruction, students also participate in a hands-on lab in the school's compounding lab facility where they learn through interactive review sessions. The theory and skills lab prepare students for an externship at a local retail or hospital pharmacy to apply their learning in a real-world setting under the direction of a pharmacist.
Requirements for entry into most pharmacy technician programs, even those sponsored by employers, include a high school diploma and a criminal background check. Students must be at least 18 years old. However, some programs, targeted to high school students, will accept individuals who are at least 16 years. Note: you cannot register as a Certified Pharmacy Technician until you're 18 years or older.
Duration and Cost
The cost of training depends on the type of program. Schools, such as Carrington College, facilitate programs that culminate in one of two outcomes: a certificate or associate degree. Certificate programs are normally shorter and cost less than degree programs. The average cost of a basic certificate program is $14,500 for approximately 36 weeks of training. An associate degree costs $25,450 for 60 weeks of training. Financial aid may be available through federal loans. Workforce training programs, like the one offered at Lewis-Clark State College, costs considerably less, but there may be limited enrollment. Additional costs include a criminal background check, immunizations, textbooks, workbooks, uniform, and testing fees.
Although the immediate need to fill shortages can force employers to hire trained and certified pharmacy technicians, you can still train for free through several employer-based training programs. You'll need to search actively for opportunities and register as a pharmacy technician-in-training before you begin working at the designated pharmacy.
National Exams
Pharmacy technicians are an indispensable part of the health care team. Their increasing responsibilities and supportive role to pharmacists make certification an important requirement by many state employers and Idaho's Board of Pharmacy. Pharmacy technicians may perform many of the tasks of a pharmacist, but the pharmacist supervisor must check their work before dispensing the medication to a patient. National certification through the PTCB or NHA helps to boost technician confidence, professionalism and reduce medication error.
The PTCB is the older of the two certifying agencies and recognized by 45 states. The Pharmacy Technician Certification Board designs and develops the PTCE and delivers the exam through a collaboration with Pearson Vue. Currently, the exam is available through more than 200 testing centers across the United States, including several centers in Idaho. To be eligible for testing, applicants must be at least 18 years, pass a criminal background check, have no drug or criminal felonies and abide by the Board's policies. Applicants must submit their applications for certification online and follow the procedures for fingerprinting. Once the Board approves the request, the candidate can schedule a test date within 90 days and take the 2-hour exam, which comprises of 90 multiple-choice questions. Pharmacy technicians certified by the PTCB must complete the continuing education requirements and renew their certification biennially to maintain their CPhT status. The renewal fee is $40.
The ExCPT, developed by the Institute for Certification of Pharmacy Technicians (ICPT), is an alternative to the PTCB, which Idaho's Board of Pharmacy also accepts. Applicants for certification must be at least 18 years, possess a high school diploma or equivalent, and have no drug-related felonies or other criminal convictions. Applicants should also have proof of completing a formal pharmacy technician training program or at least 12 months of pharmacy employment. The cost of ICPT certification is $105, and renewal is every two years. The two-hour test comprises of 110 multiple-choice questions, which test candidates' knowledge of the dispensing process, technician duties, and responsibilities, and generic and brand name drugs.
Acquiring Your State License
Application
Idaho's pharmacy technicians have two options for registering with the Board of Pharmacy. An individual who has not completed the requirements for national certification can register as a technician-in-training if he/she is employed in a pharmacy and meet all other requirements for registration. Certified technician registration applies to individuals who acquire national certification and meet the Board's requirements for registration. Applicants must be at least 18 years old unless the Board's executive director grants a waiver.
Pharmacy Technician-in-Training Application:
An individual who is currently employed in a pharmacy, but has not obtained national certification through a recognized agency is eligible to apply for registration as a pharmacy technician-in-training. Following are the steps for registration.
Download the Technician-in-training application and fill out all questions.
Include a copy of your high school diploma, transcript or GED certificate. Attach the waiver request if you're currently enrolled in a school supervised program.
Include a copy of your government issued ID (a driver's license or passport)
Email the Board to request a fingerprint packet, and submit your completed fingerprints with the application.
Include copies of your state ID, social security card, and high school diploma.
Fill out the Non-criminal Justice Applicant Privacy Statement included in the fingerprint packet.
Enclose the application fee of $35 plus $39.50 for the criminal background check.
Two reputable business persons should attest to your good moral character on the application form.
Mail the application form, fee, and supporting documents to the address provided below.
Pharmacy technicians in training may renew their registration up to two times before meeting the requirements to register as certified pharmacy technicians.
Certified Pharmacy Technician Application:
An individual who earns the CPhT designation after passing a national certification exam (PTCB or NHA) can register as a Certified Pharmacy Technician in Idaho. The applicant must meet all the requirements listed above and also provide a copy of the PTCB or NHA certificate. The application fee is $35 plus $39.50 for the criminal background check (where applicable).
Supporting documents, such as police reports and court documents should accompany any positive responses to the criminal history or disciplinary action questions.
The criminal background check takes approximately 3 to 4 weeks, and the results are valid for 180 days. The Board requires 4 to 6 weeks to process the application for registration after receiving the completed form and all supporting documents. Criminal convictions and disciplinary actions may delay the processing time for your application.
Renewal
Pharmacy technician licenses expire on June 30 every year. Pharmacy technicians and technicians-in-training should renew on time to maintain valid licenses for continued employment. The Board of Pharmacy will mail the renewal application by the fourth week in April to the licensee's last known address. It is the technician's responsibility to renew the application before the expiration date.
Following are the steps for renewal.
Look for the renewal form in the mail after the fourth week in April. The renewal website will be available after the Board sends the notices. Note: It is crucial that you maintain an accurate address with the Board to receive notices. If your address changes, submit an Address Change Request to update your information.
Pay the renewal fee of $35 using a credit/debit card, check or money order.
Verify your license 2-3 weeks after mailing in your application.
For faster renewals, you should submit your request online. You can verify your active renewal immediately after renewing online.
Failure to renew on time will cause your registration to lapse, and you will incur a late fee. Lapsed registrations are invalid, and the pharmacy technician is unable to work until the Board approves the request. The technician must apply for a reinstatement if the registration is not renewed within 30 days after expiration.
Pharmacy technicians who receive their registrations 10 weeks or less prior to the renewal date are exempt from the renewal requirements during the first year only.
Transfer
Pharmacy technicians, registered in other states, should follow the steps for a new registration to work in Idaho.
Contact the Board:
Idaho Board of Pharmacy
1199 W Shoreline Lane, Suite 303
Boise, ID 83702-9103
Phone: 208.334.2356
Fax: 208.334.3536
Pharmacy Technician Training Programs Idaho
Boise, ID Pharmacy Technician Training Programs:
Carrington College
1122 North Liberty Street
Boise, ID 83704
208-779-3100
Coeur d'Alene, ID Pharmacy Technician Training Programs:
North Idaho College
1000 W. Garden Ave.
Coeur d'Alene, ID 83814 USA
(208) 769-3300
Lewiston, ID Pharmacy Technician Training Programs:
Lewis Clark State College Workforce Training
North Lewiston Training Center
1920 3rd Avenue North
Lewiston, Idaho 83501
208-792-2388
Meridian, ID Pharmacy Technician Training Programs:
West Ada School District
1303 East Central Drive,
Meridian, ID 83642
208-855-4500
Nampa, ID Pharmacy Technician Training Programs:
College of Western Idaho – Nampa Campus
5500 E. Opportunity Dr.
Nampa, ID 83687
208-562-3000
Milan Institute
1021 West Hemingway
Nampa, Idaho 83651
1-888-207-9460
Pocatello, ID Pharmacy Technician Training Programs:
Idaho State University
Division of Continuing Education
921 S. 8th Avenue Stop 8076
Pocatello, ID 83209
(208) 282-3372
Employer-Based Pharmacy Technician Training Programs:
Ammon, ID Pharmacy Technician Training Programs:
Albertsons Pharmacy #174
1901 S 25th E
Ammon, ID 83406
(208)524-1616
K Mart Pharmacy #4748
3101 E 17th St
Ammon, ID 83406
(208)522-4824
Heartland Pharmacy
3250 E 17th St
Ammon, ID 83406
(208)552-7677
Walmart Pharmacy #1902
1201 S 25th E
Ammon, ID 83406
(208)522-2866
Blackfoot, ID Pharmacy Technician Training Programs:
State Hospital South Pharmacy
700 E Alice St
Blackfoot, ID 83221
(208)785-8508
Walmart Pharmacy #1905
565 Jensen Grove Dr
Blackfoot, ID 83221
(208)785-0277
Pharmacy Shop
69 N Pine St
Blackfoot, ID 83221
(208)785-3510
Ridley's Pharmacy #7153
1295 Parkway Dr
Blackfoot, ID 83221
(208)785-3106
Walgreens Pharmacy #13672
960 W Bridge St
Blackfoot, ID 83221
(208)785-8000
Boise, ID Pharmacy Technician Training Programs:
Lemps Apothecary
222 N 2nd St Ste 101
Boise, ID 83702
(208)342-5691
Saint Luke's Med Center OP Phcy
190 E Bannock St
Boise, ID 83712
(208)381-2222
Elks Rehab Hospital Pharmacy
600 N Robbins Rd
Boise, ID 83702
(208)489-5100
Savon Pharmacy #119
1219 S Broadway Ave
Boise, ID 83706
(208)433-9905
Rite Aid Pharmacy #5418
1100 S Vista Ave
Boise, ID 83705
(208)344-2529
Savon Pharmacy #101
1650 W State St
Boise, ID 83702
(208)344-8660
Savon Pharmacy #169
909 E Parkcenter Blvd
Boise, ID 83706
(208)338-3722
Savon/Albertsons Pharmacy #193
1653 S Vista Ave
Boise, ID 83705
(208)331-2996
Shopko Pharmacy #2095
2655 S Broadway Ave
Boise, ID 83706
(208)345-8728
Walgreens Pharmacy #6971
2285 S Apple St
Boise, ID 83706
(208)336-3956
Rite Aid Pharmacy #5419
660 E Boise Ave
Boise, ID 83706
(208)336-8340
Fred Meyer Pharmacy #613
3527 S Federal Way
Boise, ID 83705
(208)424-7533
Walgreens Pharmacy #12123
3395 S Federal Way
Boise, ID 83705
(208)319-1043
Walgreens Pharmacy #5185
4924 W Overland Rd
Boise, ID 83705
(208)336-1728
Fred Meyer Pharmacy #662
5230 W Franklin Rd
Boise, ID 83705
(208)429-6433
Cardinal Health Pharmacy
2141 W Airport Way Ste 900
Boise, ID 83705
(208)336-8422
Rite Aid Pharmacy #5417
5005 W Overland Rd
Boise, ID 83705
(208)389-1448
Sarmed @ Saint Alphonsus Phcy
999 N Curtis Rd Ste 102
Boise, ID 83706
(208)367-2167
Savon Pharmacy #189
3614 W State St
Boise, ID 83703
(208)426-9639
Savon Pharmacy #162
5100 W Overland Rd
Boise, ID 83705
(208)343-1696
Intermountain Hospital Pharmacy
303 N Allumbaugh St
Boise, ID 83704
(208)377-8400
SW Idaho Advanced Care Hospital
6651 W Franklin Rd
Boise, ID 83709
(208)376-5700
Savon Pharmacy #154
1520 N Cole Rd
Boise, ID 83704
(208)375-8278
Costco Pharmacy #761
2051 S Cole Rd
Boise, ID 83709
(208)323-8707
Shopko Pharmacy #65
8105 W Fairview Ave
Boise, ID 83704
(208)323-9297
Boise Behavioral Hlth Hosp Phcy
8050 W Northview St
Boise, ID 83704
(208)327-0504
Fred Meyer Pharmacy #449
5425 W Chinden Blvd
Garden City, ID 83714
(208)323-7036
Savon Pharmacy #184
6560 S Federal Way
Boise, ID 83716
(208)429-1088
Walmart Pharmacy #2508
8300 W Overland Rd
Boise, ID 83709
(208)321-9080
Healthsouth Treasure Vly Hosp
8800 W Emerald St
Boise, ID 83704
(208)373-5010
Innovative Care Pharmacy
9196 W Emerald St Ste 110
Boise, ID 83704
(208)323-1259
Savon/Albertsons Pharmacy #160
10500 W Overland Rd
Boise, ID 83709
(208)376-1382
Walgreens Pharmacy #5565
10555 W Overland Rd
Boise, ID 83709
(208)321-2669
Rite Aid Pharmacy #5414
7020 W State St
Boise, ID 83714
(208)853-3503
Savon Pharmacy #156
7100 W State St
Boise, ID 83714
(208)853-2606
Walgreens Pharmacy #1972
6725 N Glenwood St
Boise, ID 83714
(208)319-1271
K Mart Pharmacy #3298
10477 W Fairview Ave
Boise, ID 83704
(208)377-5153
Rite Aid Pharmacy #5415
10600 W Fairview Ave
Boise, ID 83713
(208)322-0962
Walmart Pharmacy #2861
7319 W State St
Boise, ID 83714
(208)853-4780
Coram Healthcare
11660 W Executive Dr
Boise, ID 83713
(208)323-0303
Fred Meyer Pharmacy #439
10751 W Overland Rd
Boise, ID 83709
(208)373-5233
Walgreens Pharmacy #5184
10580 W Ustick Rd
Boise, ID 83704
(208)377-3581
Savon Pharmacy #161
10700 Ustick Rd
Boise, ID 83713
(208)322-7788
Paul's Pharmacy #11
10565 W Lake Hazel Rd
Boise, ID 83709
(208)319-0882
Walgreens Pharmacy #11083
6195 S Five Mile Rd
Boise, ID 83709
(208)319-0191
Chubbuck, ID Pharmacy Technician Training Programs:
Walgreens Pharmacy #9157
4257 Yellowstone Ave
Chubbuck, ID 83202
(208)237-3940
Idaho Falls, ID Pharmacy Technician Training Programs:
Hy-Way Drug
120 Northgate Mile
Idaho Falls, ID 83401
(208)522-8357
Savon Pharmacy #138
590 E 17th St
Idaho Falls, ID 83404
(208)523-1090
Walgreens Pharmacy #5839
535 E 17th St
Idaho Falls, ID 83404
(208)542-4569
Sam's Club Pharmacy #6345
700 E 17th St
Idaho Falls, ID 83404
(208)523-0831
Walgreens Pharmacy #12383
1850 W Broadway St
Idaho Falls, ID 83402
(208)522-4655
Shopko Pharmacy #068
800 E 17th St
Idaho Falls, ID 83404
(208)522-3572
Fred Meyer Pharmacy #156
1555 Northgate Mile
Idaho Falls, ID 83401
(208)535-2553
Smith's Food & Pharmacy #121
400 S Woodruff Ave
Idaho Falls, ID 83401
(208)529-5300
Walgreens Pharmacy #11622
1725 1st St
Idaho Falls, ID 83401
(208)419-4684
Mountain View Hospital Pharmacy
2325 Coronado St
Idaho Falls, ID 83404
(208)557-2738
Teton Clinical Phcy/Homehealth
3101 Valencia Dr
Idaho Falls, ID 83404
(208)529-3636
B & B Drug
2425 Channing Way
Idaho Falls, ID 83404
(208)523-2277
Prescription Center
2252 Coronado St
Idaho Falls, ID 83404
(208)523-3360
Prescription Center Homecare
2250 Coronado St
Idaho Falls, ID 83404
(208)528-7979
Pocatello, ID Pharmacy Technician Training Programs:
Smith's Food & Pharmacy #61
4845 Yellowstone Ave
Pocatello, ID 83202
(208)237-3900
Costco Pharmacy #1033
305 W Quinn Rd
Pocatello, ID 83201
(208)238-4049
Shopko Pharmacy #2063
4215 Yellowstone Ave
Pocatello, ID 83202
(208)237-6828
Walmart Pharmacy #1995
4240 Yellowstone Ave
Pocatello, ID 83202
(208)237-5091
K Mart Pharmacy #7057
3945 Pole Line Rd
Pocatello, ID 83201
(208)237-5501
Fred Meyer Pharmacy #260
800 Yellowstone Ave
Pocatello, ID 83201
(208)239-4033
Idaho State University Pharmacy
990 S 8th Ave Stop 8311
Pocatello, ID 83201
(208)282-2960
Shaver Pharmacy
235 S Forrest
Pocatello, ID 83201
(208)237-9393
Ed Snell's Pharmacy Shop
1015 E Young St Frnt
Pocatello, ID 83201
(208)232-0049
Idaho State Veterans Home Phcy
1957 Alvin Ricken Dr
Pocatello, ID 83201
(208)236-6340
Ridley's Pharmacy #7152
911 N Main St
Pocatello, ID 83204
(208)478-8510
Savon Pharmacy #159
330 E Benton St
Pocatello, ID 83201
(208)233-0651
Maag Prescription & Med Supply
333 W Center St
Pocatello, ID 83204
(208)233-2063
Keymed Pharmacy
231 S Arthur Ave
Pocatello, ID 83204
(208)233-2444
Rigby, ID Pharmacy Technician Training Programs:
Broulims Pharmacy #1
150 N State St
Rigby, ID 83442
(208)745-0267
Idaho Drug
139 E Main St
Rigby, ID 83442
(208)745-6831
Rexburg, ID Pharmacy Technician Training Programs:
Madison Memorial Hospital Phcy
450 Main St
Rexburg, ID 83440
(208)359-6487
BYU-Idaho Student Hlth Ctr Phcy
179 Student Health & Counciling
Rexburg, ID 83460
(208)496-9330
Broulim's Pharmacy #6
124 W Main St
Rexburg, ID 83440
(208)356-5416
Medicine Shoppe #517
167 W Main St
Rexburg, ID 83440
(208)356-4481
Walgreens Pharmacy #9918
164 E Main St
Rexburg, ID 83440
(208)227-5076
K Mart Pharmacy #9630
125 Valley River Dr
Rexburg, ID 83440
(208)356-8181
Sav-On Pharmacy #171
490 N 2nd E
Rexburg, ID 83440
(208)542-2088
Walmart Pharmacy #1878
530 N 2nd E
Rexburg, ID 83440
(208)359-2814
Saint Anthony, ID Pharmacy Technician Training Programs:
Falls Drug & Hardware
23 N Bridge St
Saint Anthony, ID 83445
(208)624-7431
Shelly, ID Pharmacy Technician Training Programs:
Broulims Pharmacy #9
570 S State St
Shelley, ID 83274
(208)357-0473