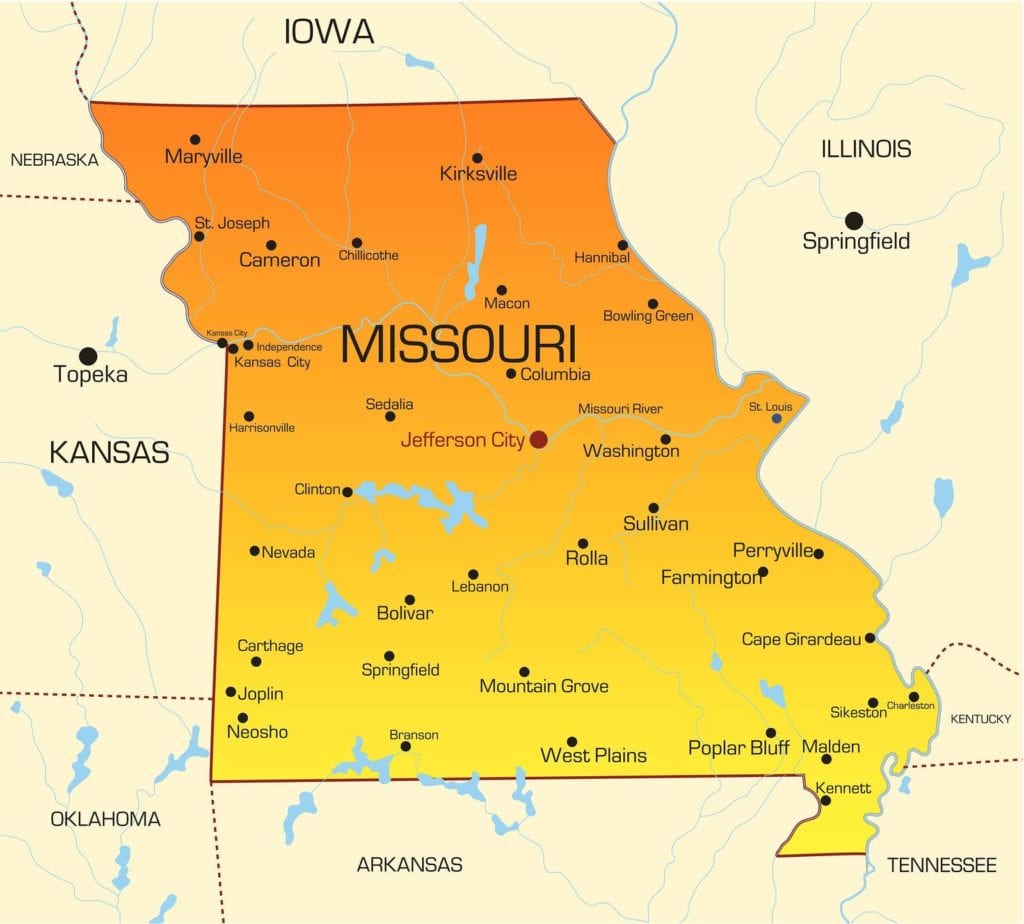 The services a pharmacy provides go well beyond the provision of medical supplies. In order to deliver safe and efficient services to the public, pharmacists need to rely on their team of skilled pharmacy technicians. Missouri's Board of Pharmacy plays an essential role in defining the roles, responsibilities, and accountability of pharmacy technicians in their delivery of service to the public. Under the direction of their pharmacist supervisors, registered pharmacy technicians develop the level of competence needed to deliver quality and safe pharmacy services. While the Board outlines specific requirements for registration, it's left to the individual and employers to determine the training and education requirements for employment. Although, the state does not require technicians to obtain certification, pharmacists are, generally, more comfortable delegating tasks to persons who demonstrate their skills and competency from the onset.
Apart from obtaining the key competencies required to obtain employment, pharmacy technicians have a duty to expand their skills and competencies to embrace new roles within the confines of the law. Accredited training and certification prepare technicians for their roles and responsibilities, and continuing education units, keep them accountable and mindful of public safety and key changes in the field of pharmacy.
Pharmacy Technician Schools in Missouri
Missouri Pharmacy Technician Requirements
License Requirement
In order to practice in Missouri, pharmacy technicians must register with the Board of Pharmacy. Registration requires filling out a Board-provided application form, submitting the application fee, and consenting to a criminal background check.
Once a technician submits the application and the fingerprint receipt, he/she can begin working in a pharmacy, but must keep copies of the documents submitted to the Board on file at the pharmacy. The Board requires at least 3 weeks to process the application – more for persons who are applying from another state.
After the Board approves the application, pharmacy technicians have the responsibility of renewing the application annually before May 31st. Those who fail to renew the application must cease working until they submit a renewal request and receive confirmation of renewal from the Board.
There are no education or certification requirements specified by the Board. However, the Board's policies do not reflect employer requirements. Therefore, technicians should pursue formal training from accredited institutions in order to improve their employment opportunities. Another common requirement among employers is certification from third-party authorities, such as the PTCB and ICPT. These authorities set the standards for pharmacy technicians across the nation. Those who pass the exam and meet the stipulated requirements will receive the CPhT designation and must complete continuing education requirements in order to renew biennially.
Age Requirement
Pharmacy technicians must be at least 18 years old to register with the Board.
Education Requirement
There are no requirements for pharmacy technicians to present proof of completing high school on the application for registration. However, most pharmacy technicians will agree that a high school diploma is beneficial for a number of reasons. For one, employers will request it, especially if a new employee has no experience working in a pharmacy setting. A high school education makes it easier for technicians to grasp pharmaceutical calculations, concepts, policies and laws. That would explain why certifying agencies, such as the PTCB and the ICPT, require candidates to have this minimum education as a requirement for certification.
Finally, a high school education is most beneficial for those who plan to pursue further study to obtain an associate or an advanced degree in pharmacy.
Other Requirements
All applicants for registration must submit their fingerprints and undergo a criminal background check. IdentoGO is the approved fingerprint services vendor.
If you're guilty or enter a plea of guilty or nolo contendere in a criminal prosecution for offenses related to the functions of a pharmacy technician, the Board will have to review your case, and possibly, schedule an interview with you before making a decision. A criminal charge does not mean automatic denial of your application for registration. The Board will consider your age at the time of the crime and the severity of the crime. Answer all questions truthfully on the application and provide a full description to explain the circumstances surrounding the offense.
Make sure to pay all state-owed taxes and file all necessary tax returns for the preceding three years to qualify for registration and maintain your license with the Board.
The Pharmacy Technician Program
Content
Aspiring pharmacy technicians should enroll in accredited schools to acquire a quality education. The Accreditation Council for Pharmacy Education recommends the American Society of Health System Pharmacists (ASHP) due to their stringent but realistic requirements for pharmacy technician training providers.
The core curriculum comprises of classroom, lab, and clinical components. Classroom instruction provides a broad knowledge of prescription medication, professional ethics, pharmaceutical calculations, drug interactions and side effects, pharmacokinetics, drug delivery systems, pharmacy law, medication dosage forms, and administration. Students also gain an understanding of health care systems, clinical pharmacy services, controlled substance procedures, anatomy, physiology, medication abbreviations, and pharmacy purchasing and inventory.
Simulated laboratory activities and a clinical internship let students develop and enhance their clinical, technical, and computer skills and critical thinking. The clinical experience also gives students a chance to work in a pharmacy setting under the direction of a licensed pharmacist and alongside other trained pharmacy technicians. The clinical internship might take place in a hospital, community, specialty or outpatient pharmacy. Students may be required to pass a criminal background check and drug test before they begin the internship.
Duration and Cost
How much does one spend on pharmacy technician training? It depends on the school and the type of credential earned. The certificate programs at vocational schools, private institutions, and community colleges cost an average of $5,200. The estimated cost covers tuition only and does not reflect necessary costs for textbooks, lab coat, liability insurance, immunization, course materials, registration fees, parking, background check and other student fees. Degree programs where students earn transferable credit units cost a lot more and can extend beyond 12 months. The unfortunate fact is that financial aid is not always available to help students cover the costs. Although, there might be options for interest-free payment plan, scholarships, and loans.
An obvious question is, why pay thousands of dollars to train as a pharmacy technician when you can train for free with a pharmacy employer? There are many employers that still provide training for new employees. In fact, employers must provide training for all employees, even those that apply with an accredited training program under their belt. However, the extent of training depends on the employee's previous knowledge – gained from accredited programs or previous employers. The truth is, training employees affects productivity and costs money because time is money. If you don't have the funds for tuition, then waiting for an opening for training is the next best option.
If you want to get a head start on your career, then enroll in an accredited program and earn the skills and recognition that you can take from one state to another or one employer to another.
National Exams
Certified pharmacy technicians earn more than their non-certified counterparts. The PTCB and the ICPT are both certifying agencies that are recognized in all 50 states – although the regulations vary from state to state. Pharmacy technicians who fulfill all the requirements for certification earn the CPhT designation and can maintain it through ongoing professional development during the two-year certification period.
To qualify for certification from either agency, candidates must pass the agency's exam and meet the predetermined qualifications. For the PTCB, it means presenting a high school diploma or equivalent education, full disclosure of criminal and disciplinary actions, compliance with the PTCB certification policies and achieving a passing score on the exam.
Apart from earning a higher salary, certified technicians benefit from career growth opportunities, respect from employers and coworkers, improved employment opportunities, and a better understanding of pharmacy law. The Pharmacy Technician Certifying Exam (PTCE) is a multiple-choice exam consisting of 90 questions; 80 scored and 10 unscored. Candidates have one hour and 50 minutes to complete the exam, which tests their knowledge of nine knowledge domains. The passing scaled score is 1,400. The cost for certification is $129.
The ExCPT, managed by the ICPT, is the second option for certification. The exam comprises of 120 multiple-choice questions, which candidates must complete in 2 hours and 10 minutes. Before scheduling the exam, candidates must first submit an application and provide proof of completing high school or equivalent education and a formal pharmacy technician training program. The agency will accept candidates who have a minimum of 12 months of pharmacy-related experience in lieu of formal training. The cost for certification is $125 and the exam is available 310 days a year at PSI/LaserGrade centers.
Acquiring Your State License
Application
After submitting your application for registration with the Board along with application fee and fingerprint receipt, you may begin working as a pharmacy technician. However, you'll need to keep a copy of the application and the fingerprint receipt at your place of employment to present to auditors upon request. The Board will notify you of their decision in writing within 3 weeks of submitting your application and all the required documents.
Pharmacy technician application:
Download the application form online and answer all the questions. Incomplete or inaccurate information will invalidate the application.
Fill out the applicant's affidavit and sign in the presence of a notary
Include the application fee of $35. A check, money order, or cashier's check should be made out the Missouri Board of Pharmacy.
Tape a 2" X 2" head and shoulders photo into the photo box on the application
Register to be fingerprinted on the Missouri Automated Criminal History Site and visit the fingerprint location to complete the fingerprint. Enclose a copy of the fingerprint receipt with the completed application for registration.
Mail the completed application, supporting documents and fee to the Board of Pharmacy.
The Board will mail your registration card once they approve the application. Your registration number will be available on the Board's website.
Renewal
Pharmacy technician licenses expire on May 31st annually. The Board will send out a renewal reminder/form in March. For faster renewals, you can submit your application online and pay using a credit card. The annual renewal fee is $35. There's a vendor processing fee added to each transaction. If you want to skip the processing fee, you can renew your application by mail and send a check or money order. You must stop working immediately if you do not receive confirmation of your renewal by May 31st.
There are no continuing education requirements or employment hours to complete your renewal. If there are any changes to your name or address, you should notify the Board with your renewal submission.
Transfer
Pharmacy technicians licensed in other states can submit an application for registration with the Board. Use the following steps for fingerprinting:
Register with MACHS and make the payment for fingerprinting
Go to a law enforcement agency and capture fingerprints on an FBI-258 fingerprint card
Include the registration number 0003 on the card and mail to IdentoGO

Cardscan Department

-Missouri Program,

340 Seven Springs Way, Ste. 250,

Brentwood, TN 37027
Contact the Board of Pharmacy:
3605 Missouri Boulevard
P.O. Box 625
Jefferson City, MO 65102-0625
573.751.0091 Telephone
573.526.3464 Fax
800.735.2966 TTY
800.735.2466 Voice Relay
MissouriBOP@pr.mo.gov
http://pr.mo.gov/pharmacists
Pharmacy Technician Training Programs Missouri
Cape Girardeau, MO Pharmacy Technician Training Programs:
Southeast Missouri State University
One University Plaza, MS3790
Office of Continuing Education
Cape Girardeau, MO 63701
1-877-221-5151
Cottleville, MO Pharmacy Technician Training Programs:
St Charles Community College
4601 Mid Rivers Mall Drive
Cottleville, MO 63376
636-922-8000
Independence, MO Pharmacy Technician Training Programs:

National American University – Independence
3620 Arrowhead Avenue
Independence, MO 64057
(816) 412-5526
Joplin, MO Pharmacy Technician Training Programs:
Wichita Technical Institute
1715 N. Range Line Rd.,
Joplin, MO 64801
(417) 206-9115
Kansas City, MO Pharmacy Technician Training Programs:
National American University – Zona Rosa
7490 NW 87th Street
Kansas City, MO 64153
(816) 412-5526
Metropolitan Community College
3200 Broadway
Kansas City, MO 64111
(816) 604-1000
Maryville, MO Pharmacy Technician Training Programs:
Northwest Missouri State University
800 University Drive
Maryville, MO 64468
660.562.1212
St. Louis, MO Pharmacy Technician Training Programs:
St. Louis Community College 
Florissant Valley
3400 Pershall Road
St. Louis, MO 63135
(314) 513-4200
St. Louis College of Health Careers
909 South Taylor Avenue
St. Louis, MO 63110
(314) 652-0300
Sedalia, MO Pharmacy Technician Training Programs:
State Fair Community College
3201 W. 16th Street
Sedalia, Missouri 65301-2188
(877) 311-7322
Springfield, MO Pharmacy Technician Training Programs:
Ozarks Technical Community College
1001 E. Chestnut Expressway,
Springfield, MO 65802
(417) 447-7500
Midwest Technical Institute
3600 South Glenstone
Springfield, MO 65804
(888) 976-5176
Trenton, MO Pharmacy Technician Training Programs:
North Central Missouri College
1301 Main Street
Trenton MO 64683
1-660-359-3948
Warrensburg, MO Pharmacy Technician Training Programs:
University of Central Missouri
P.O. Box 800
Warrensburg, MO 64093
877-729-8266
Employer-sponsored pharmacy technician training programs:
Ashland, MO Pharmacy Technician Training Programs:
Ashland Pharmacy
113 E Broadway
Ashland, MO 65010
(573)657-2600
Mid-America Isotopes
706 E Liberty Ln
Ashland, MO 65010
(573)657-1776
Boonville, MO Pharmacy Technician Training Programs:
Walmart Pharmacy #820
2150 Main St
Boonville, MO 65233
(660)882-6552
Cooper County Hospital Pharmacy
17651 B Hwy
Boonville, MO 65233
(660)882-7461
Medical Arts Pharmacy
800 Main St
Boonville, MO 65233
(660)882-5208
California, MO Pharmacy Technician Training Programs:
Hometown Pharmacy
408 W Buchanan St
California, MO 65018
(573)796-2225
Bond Pharmacy
703 W Buchanan St
California, MO 65018
(573)796-3145
Columbia, MO Pharmacy Technician Training Programs:
Kilgore's Medical Pharmacy
700 N Providence Rd
Columbia, MO 65203
(573)442-0194
Ellis Fischel Cancer Ctr Phcy
115 Business Loop 70 W
Columbia, MO 65203
(573)882-8890
Flow's Pharmacy
1506 E Broadway
Columbia, MO 65201
(573)449-5366
Boone Plaza Pharmacy
1600 E Broadway
Columbia, MO 65201
(573)815-6255
D & H Drugstore
1001 W Broadway
Columbia, MO 65203
(573)442-6105
Rusk Rehabilitation Center Phcy
315 Business Loop 70 W
Columbia, MO 65203
(573)817-4663
Missouri Cancer Care Pharmacy
1705 E Broadway Ste 100
Columbia, MO 65201
(573)817-8527
University Hospital Pharmacy
1 Hospital Dr
Columbia, MO 65201
(573)882-4141
D & H Drug
1814 Paris Rd
Columbia, MO 65201
(573)443-2451
Gerbes Pharmacy #124
1729 W Broadway
Columbia, MO 65203
(573)445-9451
Walgreens Infusion Services
1410 Heriford Rd
Columbia, MO 65202
(573)814-7100
Schnuck's Pharmacy #714
1400 Forum Blvd
Columbia, MO 65203
(573)446-2804
Hy Vee Pharmacy #1082
25 Conley Rd
Columbia, MO 65201
(573)442-7706
Kilgore's Medical Pharmacy
1608 Chapel Hill Rd
Columbia, MO 65203
(573)447-4444
Sam's Club Pharmacy #8163
101 Conley Rd
Columbia, MO 65201
(573)875-1095
Walmart Pharmacy #159
415 Conley Rd
Columbia, MO 65201
(573)499-1933
Keene Street Pharmacy
404 N Keene St
Columbia, MO 65201
(573)499-6022
Fairview Pharmacy
101 S Fairview Rd
Columbia, MO 65203
(573)884-1100
Hy-Vee Pharmacy #1076
3100 W Broadway
Columbia, MO 65203
(573)447-2144
Walmart Pharmacy #80
3001 W Broadway
Columbia, MO 65203
(573)445-3708
UMC Green Meadows Pharmacy
3217 S Providence Rd
Columbia, MO 65203
(573)882-3151
Gerbes Pharmacy #125
2900 Paris Rd
Columbia, MO 65202
(573)474-9418
Gerbes Pharmacy #111
205 E Nifong Blvd
Columbia, MO 65203
(573)442-2951
Hy-Vee Pharmacy #1081
405 E Nifong Blvd
Columbia, MO 65201
(573)442-8616
Walmart Pharmacy #451
1201 Grindstone Pkwy
Columbia, MO 65201
(573)442-9989
Walgreens Pharmacy #5146
1000 Club Village Dr
Columbia, MO 65203
(573)449-8330
Apria Healthcare
2900 Falling Leaf Ln Ste 101
Columbia, MO 65201
(573)256-4713
Fulton, MO Pharmacy Technician Training Programs:
Callaway Community Hosp Phcy
10 S Hospital Dr
Fulton, MO 65251
(573)642-3376
Walmart Pharmacy #51
1701 N Bluff St
Fulton, MO 65251
(573)642-9255
Red Cross Pharmacy #16
600 Court St
Fulton, MO 65251
(573)642-6892
Walgreens Pharmacy #10907
1410 N Bluff St
Fulton, MO 65251
(573)592-7030
Saults Drug Store
505 Court St
Fulton, MO 65251
(573)642-4186
Fulton State Hospital Pharmacy
600 E 5th St
Fulton, MO 65251
(573)592-3062
Independence, MO Pharmacy Technician Training Programs:
50-Plus Pharmacy
211 W Lexington Ave
Independence, MO 64050
(816)461-6546
CVS Pharmacy #5652
1545 E 23rd St S
Independence, MO 64055
(816)252-4267
Hy-Vee Pharmacy #1260
1525 E 23rd St S
Independence, MO 64055
(816)836-9918
Walgreens Pharmacy #4224
1536 E 23rd St S
Independence, MO 64055
(816)252-0752
Matt's Medicine Store
11200 1/2 E US Highway 24
Sugar Creek, MO 64054
(816)833-3636
CVS Pharmacy #5691
11115 E US Highway 24
Independence, MO 64054
(816)833-2493
Walgreens Pharmacy #4236
2261 S Sterling Ave
Independence, MO 64052
(816)833-5840
Sun Fresh Pharmacy #365
2301 S Sterling Ave
Independence, MO 64052
(816)461-1287
Auburn Pharmacy
16611 E 23rd St S
Independence, MO 64055
(816)833-8629
K Mart Pharmacy #4427
16200 E US Highway 24
Independence, MO 64056
(816)257-1700
CVS Pharmacy #8564
17403 E US Highway 24
Independence, MO 64056
(816)796-8769
Walgreens Pharmacy #5873
17811 E US Highway 24
Independence, MO 64056
(816)257-5202
K Mart Pharmacy #9336
4023 S Noland Rd
Independence, MO 64055
(816)254-1366
Auburn Pharmacy
4201 S Noland Rd
Independence, MO 64055
(816)478-3088
Hy-Vee Pharmacy #1261
4545 S Noland Rd
Independence, MO 64055
(816)478-1968
Target Pharmacy #1201
17810 E 39th St S
Independence, MO 64055
(816)478-3645
Walmart Pharmacy #1014
4000 S Bolger Rd
Independence, MO 64055
(816)478-3975
Sam's Club Pharmacy #8293
4100 S Bolger Rd
Independence, MO 64055
(816)350-2931
Jefferson City, MO Pharmacy Technician Training Programs:
Gerbes Pharmacy #122
2805 W Truman Blvd
Jefferson City, MO 65109
(573)893-2226
Whaleys West End Drug
3526 Amazonas Dr
Jefferson City, MO 65109
(573)659-0650
Hy-Vee Pharmacy #1303
3721 W Truman Blvd
Jefferson City, MO 65109
(573)634-2628
Walgreens Pharmacy #9713
3740 W Truman Blvd
Jefferson City, MO 65109
(573)893-1047
K Mart Pharmacy #7018
2304 Missouri Blvd
Jefferson City, MO 65109
(573)634-4400
Target Pharmacy #752
735 W Stadium Blvd
Jefferson City, MO 65109
(573)893-1079
Walmart Pharmacy #29
724 W Stadium Blvd Unit 1
Jefferson City, MO 65109
(573)635-8425
Kansas, MO Pharmacy Technician Training Programs:
Walgreens Pharmacy #10845
2301 Holmes St
Kansas City, MO 64108
(816)471-2072
Center Behavioral Health Phcy
1000 E 24th St
Kansas City, MO 64108
(816)512-7000
CVS Pharmacy #8576
2435 Independence Ave
Kansas City, MO 64124
(816)483-6464
Costco Pharmacy #375
241 E Linwood Blvd
Kansas City, MO 64111
(816)216-0002
Abrams Pharmacy
819 N 7th St
Kansas City, KS 66101
(913)342-8000
Spalitto's Pharmacy
3801 Independence Ave
Kansas City, MO 64124
(816)231-4717
Hassig Drugs
1001 Central Ave
Kansas City, KS 66102
(913)371-0447
CVS Pharmacy #8584
950 Minnesota Ave
Kansas City, KS 66101
(913)321-4505
Walgreens Pharmacy #4212
2501 E Linwood Blvd
Kansas City, MO 64128
(816)861-4423
Degoler Pharmacy
21 N 12th St
Kansas City, KS 66102
(913)342-2700
CVS Pharmacy #5697
3902 Main St
Kansas City, MO 64111
(816)931-5452
Rainbow Mental Health Facility
2205 W 36th Ave
Kansas City, KS 66103
(913)755-7000
Walgreens Pharmacy #4222
5400 Independence Ave
Kansas City, MO 64123
(816)231-0730
Marsh's Sun Fresh Pharmacy #299
4001 Mill St
Kansas City, MO 64111
(816)931-1505
Triad Isotopes Pharmacy
712 Westport Rd
Kansas City, MO 64111
(816)931-0515
Dickson Pharmacy
2700 Clay Edwards Dr Ste 315
Kansas City, MO 64116
(816)221-5800
Albers Medical Pharmacy
4400 Broadway St Ste 106
Kansas City, MO 64111
(816)931-0100
CVS Pharmacy #8594
5901 Independence Ave
Kansas City, MO 64125
(816)231-2033
Kansas City VA Medical Ctr Phcy
4801 E Linwood Blvd
Kansas City, MO 64128
(816)861-4700
Specialists In Cancer Care Phcy
4321 Washington St Ste 4000
Kansas City, MO 64111
(816)932-3300
CVS Pharmacy #8919
4300 Rainbow Blvd
Kansas City, KS 66103
(913)403-0581
Community Pharmacy #15310
4620 J C Nichols Pkwy Ste 417
Kansas City, MO 64112
(816)561-1933
CVS Pharmacy #8583
4531 Troost Ave
Kansas City, MO 64110
(816)756-5005
Walgreens Pharmacy #4211
4630 Troost Ave
Kansas City, MO 64110
(816)931-8337
Central Admixture Pharmacy Svs
1512 N Topping Ave
Kansas City, MO 64120
(816)231-7167
Walgreens Pharmacy #10125
2850 State Ave
Kansas City, KS 66102
(913)621-7073
UMKC Student Health Pharmacy
4825 Troost Ave Ste 115
Kansas City, MO 64110
(816)235-6103
CVS Pharmacy #5624
4149 N Oak Trfy
Kansas City, MO 64116
(816)454-5541
CVS Pharmacy #8567
5011 Main St
Kansas City, MO 64112
(816)531-4699
Bond Pharmacy
3017 Strong Ave
Kansas City, KS 66106
(913)831-1500
CVS Pharmacy #8603
3750 State Ave
Kansas City, KS 66102
(913)281-3551
Swope Parkway Medical Ctr Phcy
3801 Blue Pkwy
Kansas City, MO 64130
(816)923-5800
Price Chopper Pharmacy #11
4820 N Oak Trfy
Kansas City, MO 64118
(816)452-8845
Center Pharmacy
4357 N Chouteau Trfy
Kansas City, MO 64117
(816)453-0200
Target Pharmacy #1388
4375 N Chouteau Trfy
Kansas City, MO 64117
(816)452-8079
Genoa Pharmacy
1301 N 47th St
Kansas City, KS 66102
(913)287-1600
Sam's Club Pharmacy #8207
5110 N Oak Trfy
Kansas City, MO 64118
(816)452-7401
Sun Fresh Pharmacy #107
2415 NE Vivion Rd
Kansas City, MO 64118
(816)454-7895
CVS Pharmacy #5663
6244 Brookside Blvd
Kansas City, MO 64113
(816)444-0444
K Mart Pharmacy #4220
2821 NE Vivion Rd
Kansas City, MO 64119
(816)452-5300
Walgreens Pharmacy #4210
1100 E 63rd St
Kansas City, MO 64110
(816)822-9121
Hy-Vee Pharmacy #1321
207 NE Englewood Rd
Kansas City, MO 64118
(816)454-4763
Research Psychiatric Ctr Phcy
2323 E 63rd St
Kansas City, MO 64130
(816)444-8161
CVS Pharmacy #8578
6300 Prospect Ave
Kansas City, MO 64132
(816)444-2922
CVS Pharmacy #8608
4645 Shawnee Dr
Kansas City, KS 66106
(913)236-4000
Stark Pharmacy
6420 Prospect Ave Ste T103
Kansas City, MO 64132
(816)363-3232
CVS Pharmacy #8555
4990 NE Vivion Rd
Kansas City, MO 64119
(816)454-8800
Roeland Park, MO Pharmacy Technician Training Programs:
Walmart Pharmacy #2490
5150 Roe Blvd
Roeland Park, KS 66205
(913)236-8778
Walgreens Pharmacy #4185
4951 Roe Blvd
Roeland Park, KS 66205
(913)236-6978
CVS Pharmacy #8599
5170 Roe Blvd
Roeland Park, KS 66205
(913)432-0110