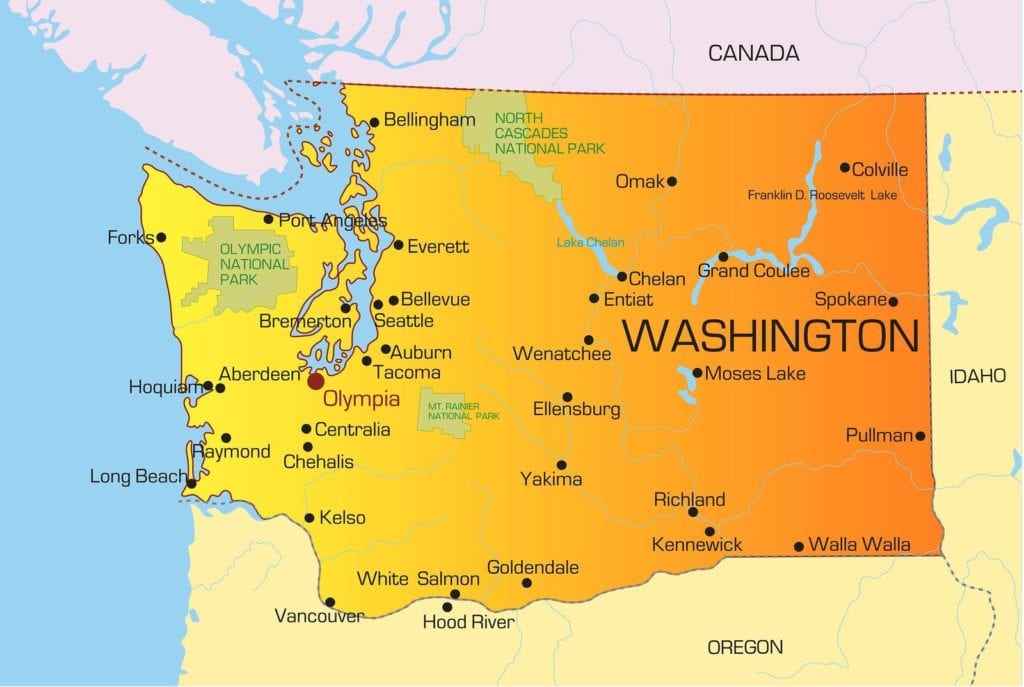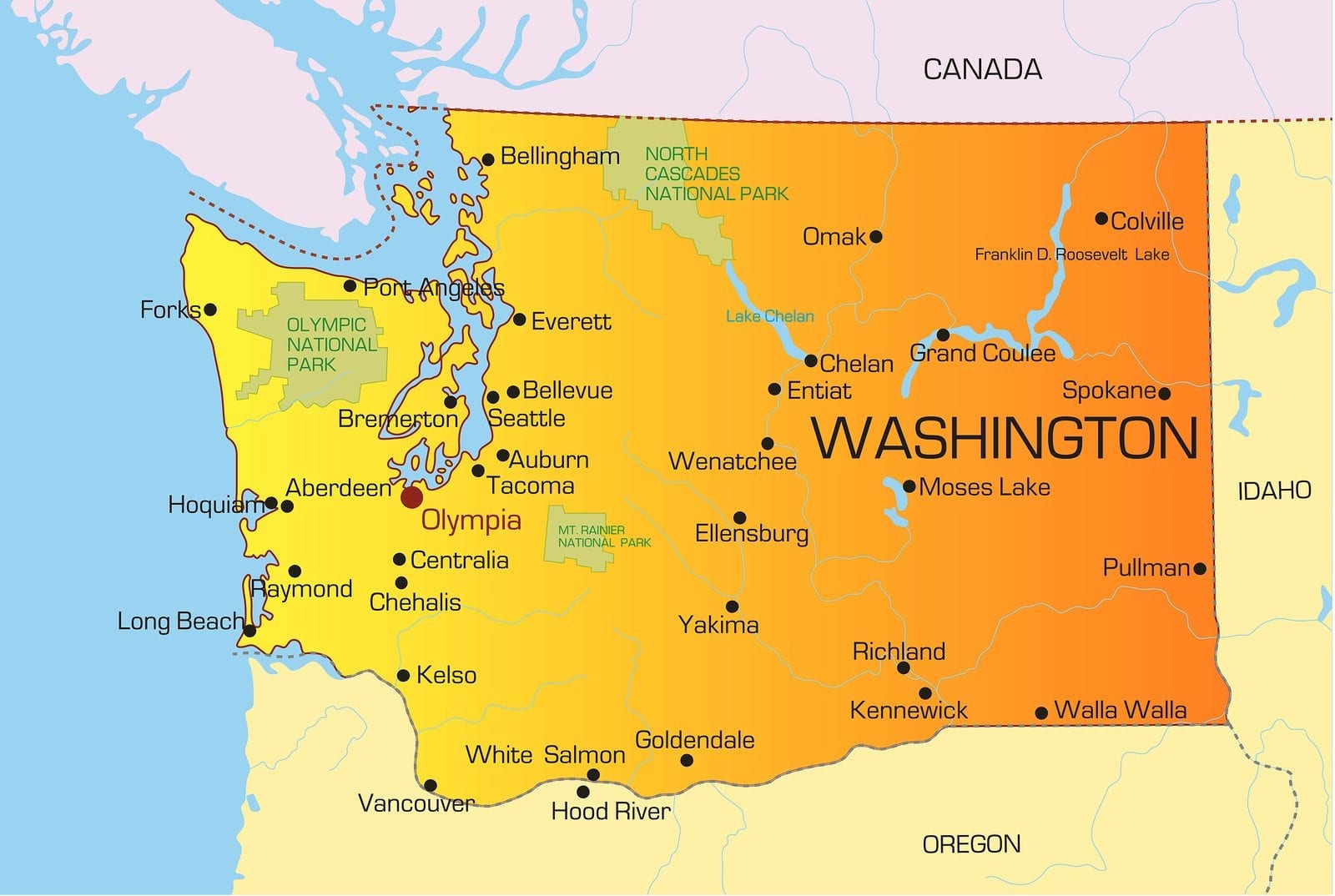 At this time of increasing healthcare demands, pharmacy technicians play a vital role in the safe delivery of prescription medication to the public. The U.S. Bureau of Labor Statistic confirms that employment for certified pharmacy technicians will increase by 20% between the years 2012 to 2022 – a growth rate that is faster than the average for all other occupations. Advances in computer knowledge coupled with the evolving role means certification is more crucial than ever. Graduates of accredited training programs, who obtain certification from a recognized agency, not only qualify for Washington State registration, but also enjoy better employment opportunities.
Pharmacy Technician Schools In WA
Washington Pharmacy Technician Requirements
License Requirement
Beginning in 2009, all new pharmacy technicians seeking state registration must meet the Board's credentialing requirements, which include completing an approved training program and passing a national certification exam. The Board approves programs that are accredited by National Commission for Certifying Agencies (NCCA). Pharmacy employer-based training is also acceptable for specific board-approved pharmacies.
All approved training programs comprise of theory and practical instruction, and include 520 hours of lectures, discussion, and work at a clinical site. The instruction must include 8 hours of Washington Pharmacy Law and 4 hours of HIV/AIDS education. Students completing the experiential component of a pharmacy technician training program must register as pharmacy assistants before practicing in retail and hospital pharmacies.
Candidates must be at least 18 years and provide proof of national certification from the PTCB or ICPT. Criminal convictions, disciplinary actions taken by a state board, and a history of drug abuse may disqualify a candidate for registration.
After granting approval, the Board requires license holders to comply with the laws governing the practice of pharmacy. Basic requirements include wearing a name tag while on duty, executing only the tasks that the Board deems appropriate for technicians and renewing the license annually to continue practicing. Pharmacy technicians may not provide services in the absence of a licensed pharmacist and should perform all tasks under a pharmacist's supervision and control.
Age Requirement
The Washington Board of Pharmacy accepts requests for registration from persons 18 years and older.
Education Requirement
The Board of Pharmacy has specific requirements governing pharmacy technician education. All technicians must complete an accredited training program or an employer-based program approved by the Board. The department does not request proof of high school education, although it forms part of the requirement for national certification. Formal training institutes and pharmacy employers will request a high school diploma or GED from all prospective students/ technician trainees.
Other Requirements
State-registered pharmacy technicians must have a good moral character. Candidates' responses to the Personal Data questions on the application form will determine whether the Board will commission a criminal history check – conducted at the applicant's expense. The questions cover general health, history of substance abuse, and criminal history. Supporting documents (outlined on the application form adjacent to the questions) must accompany any positive responses to the questions. A history of substance abuse or crime does not mean outright disqualification from registration. However, it is critical to respond to all questions truthfully and provide the supporting documents.
The Pharmacy Technician Program
Content
Pharmacy technician training prepares students for an entry-level supportive role in hospitals, home health care agencies, clinics, mail-order and retail pharmacies. Pharmacy technicians work under a pharmacist's control and supervision, providing assistance with a variety of tasks related to the packaging, compounding, labeling, distribution, and recording of drugs. Students enrolled in accredited training programs learn inventory management, calculations, dosages, dispensing technicians, third party billing, and pharmacy law. Other essential topics include pharmacology, communication techniques, sterile products and aseptic techniques, over the counter drugs, medical vocabulary, and job skills. The Washington Board of Pharmacy also requires students to complete at least four hours of HIV/AIDS training as a requirement for registration.
Instructors use various teaching methods in the classroom, such as interactive discussions, demonstrations, and presentations. In addition to lectures, students receive hands-on training in a simulated lab before moving on to the clinical experience in hospitals and retail pharmacies. The Board of Pharmacy requires students to complete a minimum of 200 hours of supervised clinical practicum. Many programs exceed the Board's minimum, providing up to 450 hours of externships at Washington's leading community pharmacies, hospitals, specialized clinics, and long-term care facilities. The clinic practicum is not only a valuable experience to acquire critical skills, but also creates excellent opportunities for employment as students receive job offers based on their performance.
The training at pharmacy employers is similar to the training at formal institutions, offering theoretical and practical training to produce well-rounded graduates who can succeed on the job and the national certification exam.
Duration and Cost
The estimated program length of 12 months is based on full-time enrollment. Most programs offer flexible schedules to accommodate busy adults. Developmental coursework and prerequisite programs could increase the program length. Degree programs are significantly longer than diploma or certificate programs, but there are distinct advantages; students with degrees may earn more and transfer their credits for further study.
There are currently eight ASHP-accredited pharmacy technician training providers in Washington. The average cost of tuition for their 600+ hour program is $8,500 for a pharmacy technology degree or $6,500 for a certificate. The estimated cost does not include expenses for textbooks, CPR training, course materials, lab fees, uniform, criminal background check, liability insurance, and immunization. Students are also responsible for the cost of state registration as pharmacy assistants and pharmacy technicians, and national certification. Financial aid may be available to help fund the cost of training.
Alternatively, students can seek out opportunities for employer-based training and skip the cost of tuition altogether.
National Exams
Pharmacy technician certification is the only way to register as a pharmacy technician in Washington. Your CPhT credentials also improve your chances of earning a competitive salary. Due to the state's superior requirements for training and certification, most entry-level jobs in Washington start at $14.65 per hour.
The PTCB and NHA are the industry's gold standards as it relates to pharmacy technician certification. Both agencies have initial and continuing education requirements that technicians must fulfill in order to obtain and maintain their certification.
To be eligible for PTCB or NHA certification, you must have a high school diploma or GED, no felony convictions, agree to abide by the agency's policies, and pass the national exam. For the NHA, applicants must provide proof of formal pharmacy technician training or 12 months of on the job experience. In 2020, the PTCB will enforce new regulations requiring applicants to also complete an ASHP accredited training program to qualify for certification.
Individuals who pass the PTCE and meet all other eligibility requirements will earn the CPhT designation. To continue to hold certification, CPhTs must obtain 20 hours of pharmacy technician specific continuing education and one hour of medication safety within a two-year period. The fee for certification is $129, and renewal is $40. The year-round PTCE is available at more than 200 Pearson Vue centers across the nation.
The NHA's ExCPT covers the three primary job functions of pharmacy technicians: patient support, medication and inventory control, and administration and management. The cost of certification is $115. Renewal is $40 every two years.
Application
Washington state and federal laws require all applicants to provide a social security number with the completed application. Applicants without a social security number should contact the Customer Service Center at the number listed below. U.S. Individual Taxpayer Identification Numbers (TIN) or a Canadian Social Insurance Number are not credible substitutes for a social security number. Additionally, applicants must complete four hours of HIV/AIDS training and acquire national certification from a program accredited by the National Commission for Certifying Agencies. Candidates must meet all the requirements for registration before submitting an application for the Board's review.
Pharmacy Technician Application:
Applications may be submitted online or on paper. If using a paper application, be sure to print clearly using blue or black ink. Complete all the required documents and include with the application form and applicable fee.
Enclose the non-refundable application fee of $140 using a check or money order.
Complete the demographic information, including your social security number, National Provider Identifier Number, legal name, address, phone contacts, and email – the email address is necessary for timely communications and updates from the Board.
Answer all personal data questions to qualify your fitness to practice pharmacy. Provide the requested documentation if you provide a positive response to any of the personal data questions. Your application will be considered incomplete if you fail to provide supporting documents with the application.
The Department of Health has the authorization to obtain fingerprint background checks from applicants from another state or Washington residents with a criminal record.
Verify your education and training – must have graduated from a Pharmacy Commission-approved technician training program
Submit an affidavit of completing 8 hours of pharmacy law study
Provide documentation of completed four hours of HIV/AIDS training
Provide a copy of the certificate or score letter verifying passing score on National Certification Examination. Pharmacy technician certification exam scores are accepted if administrated by a program accredited by the National Commission for Certifying Agencies
Sign and date the application.
The credentialing staff will review the application and supporting documents and determine the applicant's eligibility for licensing within 14 business days. Applications with positive answers to the personal data questions or other "red flags" must go to an appropriate disciplining authority for review. Candidates who receive a notice of denial from the Board will have the opportunity for a hearing.
Renewal
Pharmacy technician licenses expire annually on the license holder's birthday. The Board will send renewal notices 6 to 8 weeks before the license expires.
Steps for renewal:
Submit the renewal card or online application and renewal fee of $140
Must report completion of 10 hours of continuing education units – must include at least one hour of pharmacy law. All continuing education units must be completed through an education program or course accredited by the Accreditation Council of Pharmaceutical Education (ACPE).
Renewals postmarked or submitted to the department after the expiration date are considered late and will be subject to a late renewal penalty of $70.
The Board will waive the penalty if:
The credential expires on a date the department is closed for business, or
The department receives payment on the next business day, and
The candidate complies with the continuing education requirements.
Renewal instructors for technicians with expired licenses (5 years or less or 5 years or more with verification of active practice)
Complete an abbreviated application form;
Pay the late renewal penalty fee of $70
Pay the current renewal fee
Pay the expired credential reissuance fee;
Provide a written declaration that no action has been taken by a state or federal jurisdiction or hospital which would prevent or restrict the practitioner's practice of the profession;
Provide a written declaration that he or she has not voluntarily given up any credential or privilege or has not been restricted in the practice of the profession in lieu of or to avoid formal action;
Provide a written declaration that continuing education or competency requirements for the two most recent years have been met, if required for the profession to maintain an active credential.
If not previously provided, provide proof of pass a board-approved national standardized pharmacy technician certification examination; and
If not previously provided, provide proof of AIDS education as required for the profession
Renewal instructions for technicians with expired licenses for more than five years without verification of active practice
Complete certification requirements within one year of application to the board for certification.
Transfer
An individual who is licensed to work as a pharmacy technician in another state can apply for registration in Washington.
Following are the steps for registration:
Complete the application for registration – online or paper
Schedule a criminal background check – fingerprint method.
Complete the required HIV/AIDS training
Use the Out-of-State Verification form to verify your education and training
Provide a copy of your national certification
Forward the Out-of-State Credential Verification form to the licensing agency in the state where you hold a license and have the agency return the form to the Board's address below.
Contact the Board:
Washington State Board of Pharmacy
Mailing Information
P.O. Box 1099
Olympia, WA 98507-1099
Without Fees
P.O. Box 47877
Olympia, WA 98504-7877
Physical Address
Town Center 2
111 Israel Rd SE
Tumwater, WA 98501
Phone: 360-236-4700
Fax: 360-236-4818
Email: hsqa.csc@doh.wa.gov
Pharmacy Technician Training Programs Washington
Bremerton, WA Pharmacy Technician Training Programs:
Everest College – Bremerton
155 Washington Avenue, #200
Bremerton, WA 98337
(360) 473-1154
Everett, WA Pharmacy Technician Training Programs:
Everest College – Everett
906 Everett Mall Way, Suite 600
Everett, WA 98208
(425) 789-7960
QFC Pharmacy #853
2615 Broadway
Everett, WA 98201
(425)259-6262
Group Health Everett Pharmacy
2930 Maple St
Everett, WA 98201
(425)261-1570
Everett Clinic Pharmacy
3909 Hoyt Ave
Everett, WA 98201
(425)317-3620
Walgreens Pharmacy #7570
2205 Broadway
Everett, WA 98201
(425)252-5213
Safeway Pharmacy #1484
4128 Rucker Ave
Everett, WA 98203
(425)252-1911
Everett Smokey Point Bmc Phcy
2000 W Marine View Dr
Everett, WA 98207
(425)304-4053
Bartell Drugs #48
1825 Broadway
Everett, WA 98201
(425)303-2584
Safeway Pharmacy #474
1715 Broadway
Everett, WA 98201
(425)339-9448
Providence Med Ctr Pharm
1330 Rockefeller Ave Ste 150
Everett, WA 98201
(425)261-3555
Providence Reg Med Ctr Phcy
1321 Colby Ave
Everett, WA 98201
(425)261-2000
QFC Pharmacy #852
4919 Evergreen Way
Everett, WA 98203
(425)259-3444
Savon Pharmacy #478
6727 Evergreen Way
Everett, WA 98203
(425)353-7539
Safeway Pharmacy #517
7601 Evergreen Way Ste A1
Everett, WA 98203
(425)355-9303
Walgreens Infusion Services
8120 Evergreen Way
Everett, WA 98203
(425)348-3600
Shiraz Special Pharmacy
205 E Casino Rd Ste B16
Everett, WA 98208
(425)356-3276
Fred Meyer Pharmacy #95
8530 Evergreen Way
Everett, WA 98208
(425)348-8433
Sevan Pharmacy & Medical Supply
620 SE Everett Mall Way
Everett, WA 98208
(425)348-5353
Target Pharmacy #337
405 SE Everett Mall Way
Everett, WA 98208
(425)353-7967
Costco Pharmacy #114
10200 19th Ave SE
Everett, WA 98208
(425)379-7487
Payless Drug Pharmacy #2
111 SE Everett Mall Way Ste A100
Everett, WA 98208
(800)330-3665
Rite Aid Pharmacy #5231
10103 Evergreen Way
Everett, WA 98204
(425)347-2180
Lakewood, WA Pharmacy Technician Training Programs:
Clover Park Technical College
4500 Steilacoom Blvd, SW
Lakewood, WA 98499
(253) 589-5563
Rite Aid Pharmacy #5277
5700 100th St SW Ste 100
Lakewood, WA 98499
(253)588-3666
Safeway Pharmacy #1645
10223 Gravelly Lake Dr SW
Lakewood, WA 98499
(253)581-7181
Target Pharmacy #349
5618 Lakewood Towne Center Blvd SW
Lakewood, WA 98499
(253)414-1232
Community Health Care Pharmacy
10510 Gravelly Lake Dr SW Ste 100
Lakewood, WA 98499
(253)589-7190
Bridgeport Pharmacy Services
7424 Bridgeport Way W Ste 109
Lakewood, WA 98499
(253)582-2282
Walmart Pharmacy #3537
7001 Bridgeport Way W
Lakewood, WA 98499
(253)512-0960
Franciscan Pharmacy
11315 Bridgeport Way SW # A1087
Lakewood, WA 98499
(253)985-6290
Walgreens Pharmacy #4064
8224 Steilacoom Blvd SW
Lakewood, WA 98498
(253)581-0494
Lakewood Pharmacy
9601 S Tacoma Way Ste 106
Lakewood, WA 98499
(253)581-3426
Savon/Albertsons Pharmacy #465
8611 Steilacoom Blvd SW
Lakewood, WA 98498
(253)582-4149
Marysville, WA Pharmacy Technician Training Programs:
Rite Aid Pharmacy #5243
251 Marysville Mall
Marysville, WA 98270
(360)659-0492
Savon Pharmacy #471
301 Marysville Mall Ste 60
Marysville, WA 98270
(360)659-8952
Hilton Pharmacy
220 State Ave
Marysville, WA 98270
(360)659-3222
Bartell Drugs #51
6602 64th St NE
Marysville, WA 98270
(360)658-5218
Safeway Pharmacy #1485
1258 State Ave
Marysville, WA 98270
(360)659-2882
Everett Clinic Pharmacy
4420 76th St NE
Marysville, WA 98270
(360)651-7410
Mukilteo, WA Pharmacy Technician Training Programs:
Rite Aid Pharmacy #5246
11700 Mukilteo Speedway Ste 500
Mukilteo, WA 98275
(425)514-0620
Walgreens Pharmacy #6307
10200 Mukilteo Speedway
Mukilteo, WA 98275
(425)315-9213
Everett Clinic Pharmacy
4410 106th St SW
Mukilteo, WA 98275
(425)347-2996
Renton, WA Pharmacy Technician Training Programs:
Everest College – Renton
981 Powell Avenue SW, Suite 200
Renton, WA 98057
(425) 255-3281
Renton Technical College
3000 N.E. 4th Street
Renton, WA 98056
(425) 235-2352
Seattle, WA Pharmacy Technician Training Programs:
North Seattle College
9600 College Way North
Seattle, WA 98103
(206) 934-3715
Chesterfield Pharmacy
720 7th Ave Ste 100
Seattle, WA 98104
(206)838-6070
International Community Health
720 8th Ave S Ste 100
Seattle, WA 98104
(206)788-3770
Kelley-Ross Pharmacy
904 7th Ave Ste 103
Seattle, WA 98104
(206)324-6990
Rite Aid Pharmacy #5210
802 3rd Ave
Seattle, WA 98104
(206)623-0577
Harborview Medical Ctr OP Phcy
325 9th Ave
Seattle, WA 98104
(206)744-5944
Pacific Drugs
822 1st Ave
Seattle, WA 98104
(206)624-1454
Cabrini Medical Tower Pharmacy
901 Boren Ave Ste 100
Seattle, WA 98104
(206)682-1011
Cherry Street Pharmacy
1120 Cherry St Ste 200
Seattle, WA 98104
(206)624-1391
Eastern's Pharmacy
515 Minor Ave Ste 120
Seattle, WA 98104
(206)622-6094
Bartell Drugs #10
1101 Madison St
Seattle, WA 98104
(206)340-1171
Bartell Drugs #37
1404 3rd Ave
Seattle, WA 98101
(206)624-1401
Group Health Pharmacy Downtown
1420 5th Ave Ste 375
Seattle, WA 98101
(206)381-4639
Lindeman Pavillion VM Pharmacy
1201 Terry Ave
Seattle, WA 98101
(206)625-7202
Luke's Pharmacy
611 Maynard Ave S
Seattle, WA 98104
(206)621-8883
Target Pharmacy #2786
1401 2nd Ave
Seattle, WA 98101
(206)494-3251
Bartell Drugs #1
1628 5th Ave
Seattle, WA 98101
(206)622-0582
Northwest Kidney Center Phcy
700 Broadway
Seattle, WA 98122
(206)343-4870
Rite Aid Pharmacy #5212
1300 Madison St
Seattle, WA 98104
(206)322-9316
Seattle Meds Pharmacy
1305 Madison St
Seattle, WA 98104
(206)382-2087
Virginia Mason Buck's Pavilion
1100 9Th Ave MC C1PO
Seattle, WA 98101
(206)223-6877
Walgreens Pharmacy #6194
222 Pike St
Seattle, WA 98101
(206)903-8392
Kelley-Ross Pharmacy
616 Olive Way
Seattle, WA 98101
(206)622-3565
Nguyen's Pharmacy
1221 S Main St Ste 103
Seattle, WA 98144
(206)323-6003
Seattle Indian Hlth Board Phcy
611 12th Ave S Ste 200
Seattle, WA 98144
(206)324-9360
Bartell Drugs #23
1407 Broadway
Seattle, WA 98122
(206)726-3495
Pike Market Medical Clinic Phcy
1930 Post Aly
Seattle, WA 98101
(206)728-4143
Swedish Cherry Hill Pharmacy
550 17th Ave Ste 180
Seattle, WA 98122
(206)320-2699
Walgreens Pharmacy #6590
1531 Broadway
Seattle, WA 98122
(206)204-0599
Premier Long Term Care Pharmacy
1618 S Lane St Ste 206
Seattle, WA 98144
(206)323-0868
Seattle US Coast Guard Pharmacy
1519 Alaskan Way S
Seattle, WA 98134
(206)217-6434
Rite Aid Pharmacy #5207
201 Broadway E
Seattle, WA 98102
(206)324-7111
Rite Aid Pharmacy #5218
2603 3rd Ave
Seattle, WA 98121
(206)441-8790
Safeway Pharmacy #1551
1410 E John St
Seattle, WA 98112
(206)323-4935
Walgreens Pharmacy #11856
566 Denny Way
Seattle, WA 98109
(206)204-1982
Central Specialty Pharmacy #1
125 16th Ave E
Seattle, WA 98112
(206)326-3181
Group Health Pharmacy
125 16th Ave E
Seattle, WA 98112
(206)326-3437
QFC Pharmacy #887
417 Broadway E
Seattle, WA 98102
(206)323-6586
Walgreens Pharmacy #3632
2400 S Jackson St
Seattle, WA 98144
(206)329-6850
Safeway Pharmacy #1993
2201 E Madison St
Seattle, WA 98112
(206)494-1520
Seattle Cancer Care Allnc Phrmy
825 Eastlake Ave E Ste G5900
Seattle, WA 98109
(206)288-6500
Walgreens Pharmacy #6890
500 15th Ave E
Seattle, WA 98112
(206)709-4569
Community Pharmacy
1001 Broadway Ste 102
Seattle, WA 98122
(206)324-2335
QFC Pharmacy #881
500 Mercer St
Seattle, WA 98109
(206)352-4030
Country Doctor Comm Clinic Phcy
500 19th Ave E
Seattle, WA 98112
(206)299-1600
Nguyen's Pharmacy
2120 Rainier Ave S
Seattle, WA 98144
(206)323-9525
Bartell Drugs Pharmacy #63
2345 Rainier Ave S
Seattle, WA 98144
(206)325-5725
Safeway Pharmacy #1885
516 1st Ave W
Seattle, WA 98119
(206)494-1700
Rite Aid Pharmacy #5224
2707 Rainier Ave S
Seattle, WA 98144
(206)721-5018
Kelly Ross Long Term Care Phcy
2324 Eastlake Ave E
Seattle, WA 98102
(206)838-4590
Union Center Pharmacy
2324 Eastlake Ave E Ste 405
Seattle, WA 98102
(206)441-9174
Spokane, WA Pharmacy Technician Training Programs:
Spokane Community College
N. 1810 Greene Street MS 2090
Spokane, WA 99217-5399
(509) 533-8199
Tacoma, WA Pharmacy Technician Training Programs:
Everest College – Tacoma
2156 Pacific Avenue
Tacoma, WA 98402
(253) 207-4000
VA Puget Sound Health Care Sys
9600 Veterans Dr SW
Tacoma, WA 98493
(253)582-8440
Walgreens Pharmacy #3581
8405 Pacific Ave
Tacoma, WA 98444
(253)536-3778
Community Health Care Pharmacy
11225 Pacific Ave S
Tacoma, WA 98444
(253)536-6257
Fred Meyer Pharmacy #385
7250 Pacific Ave
Tacoma, WA 98408
(253)475-1994
Rite Aid Pharmacy #5271
7041 Pacific Ave
Tacoma, WA 98408
(253)474-8500
Costco Pharmacy #95
2219 S 37th St
Tacoma, WA 98409
(253)671-6002
Safeway Pharmacy #1594
707 S 56th St
Tacoma, WA 98408
(253)471-1730
Walgreens Pharmacy #4760
12105 Pacific Ave S
Tacoma, WA 98444
(253)535-9302
Walgreens Pharmacy #9590
5602 Pacific Ave
Tacoma, WA 98408
(253)203-0074
Cost Less Prescriptions
5431 Pacific Ave
Tacoma, WA 98408
(253)474-9493
Market Place Pharmacy
13322 Pacific Ave S
Tacoma, WA 98444
(253)531-3711
Safeway Pharmacy #1437
1302 S 38th St
Tacoma, WA 98418
(253)471-5511
Union Avenue Pharmacy
2302 S Union Ave Ste C25
Tacoma, WA 98405
(253)752-1705
Lincoln Pharmacy
821 S 38th St
Tacoma, WA 98418
(253)473-1155
Target Pharmacy #341
3320 S 23rd St
Tacoma, WA 98405
(253)414-0303
Top Food & Drug Pharmacy #41
3130 S 23rd St
Tacoma, WA 98405
(253)591-3110
Allenmore Multicare OP Pharmacy
1901 S Union Ave
Tacoma, WA 98405
(253)459-6746
Ambulatory Infusion Services
1901 S Union Ave Ste A240
Tacoma, WA 98405
(253)459-6640
Fred Meyer Pharmacy #390
4505 S 19th St
Tacoma, WA 98405
(253)752-9110
Fred Meyer Pharmacy #605
6901 S 19th St
Tacoma, WA 98466
(253)534-3033
Rite Aid Pharmacy #5276
1850 S Mildred St
Tacoma, WA 98465
(253)460-9599
K Mart Pharmacy #4253
1414 72nd St E
Tacoma, WA 98404
(253)537-6668
Walgreens Pharmacy #5150
3737 Pacific Ave
Tacoma, WA 98418
(253)473-5215
Safeway Pharmacy #1436
1624 72nd St E
Tacoma, WA 98404
(253)537-2435
Savon/Albertson Pharmacy #493
104 Military Rd S
Tacoma, WA 98444
(253)538-2611
Rite Aid Pharmacy #5274
15801 Pacific Ave S
Tacoma, WA 98444
(253)531-7427
Safeway Pharmacy #1246
6201 6th Ave
Tacoma, WA 98406
(253)566-9217
Bartell Drugs #54
3601 6th Ave
Tacoma, WA 98406
(253)761-2520
Fort Lewis Px Pharmacy
Bldg 2202
Fort Lewis, WA 98433
(253)966-1106
Franciscan Pharmacy
1708 Yakima Ave Ste 201
Tacoma, WA 98405
(253)426-6920
NW Medical Specialties Pharmacy
1624 S I St Ste 305
Tacoma, WA 98405
(253)428-8700
University Place, WA Pharmacy Technician Training Programs:
Fred Meyer Pharmacy #615
6305 Bridgeport Way W
University Place, WA 98467
(253)460-4033
Walgreens Pharmacy #3723
7451 Cirque Dr W
University Place, WA 98467
(253)564-7569
Savon Pharmacy #467
3905 Bridgeport Way W
University Place, WA 98466
(253)565-7997
Rite Aid Pharmacy #5275
3840 Bridgeport Way W
University Place, WA 98466
(253)564-2255
Bartell Drugs #57
2700 Bridgeport Way W Ste D
University Place, WA 98466
(253)460-1879
Walgreens Pharmacy #7137
2650 Bridgeport Way W
University Place, WA 98466
(253)564-0351