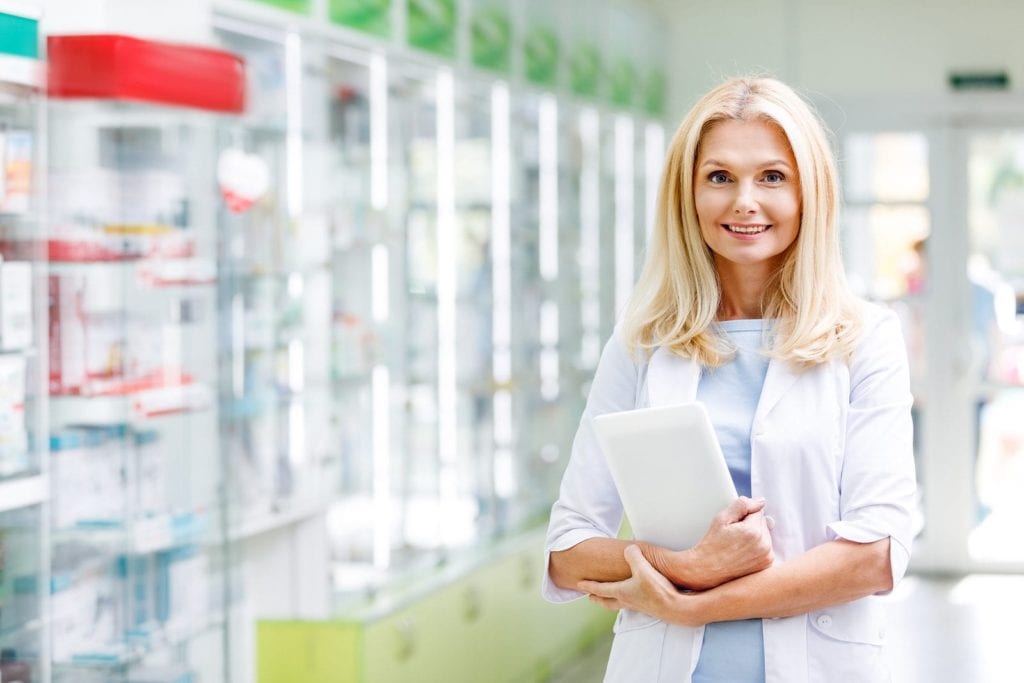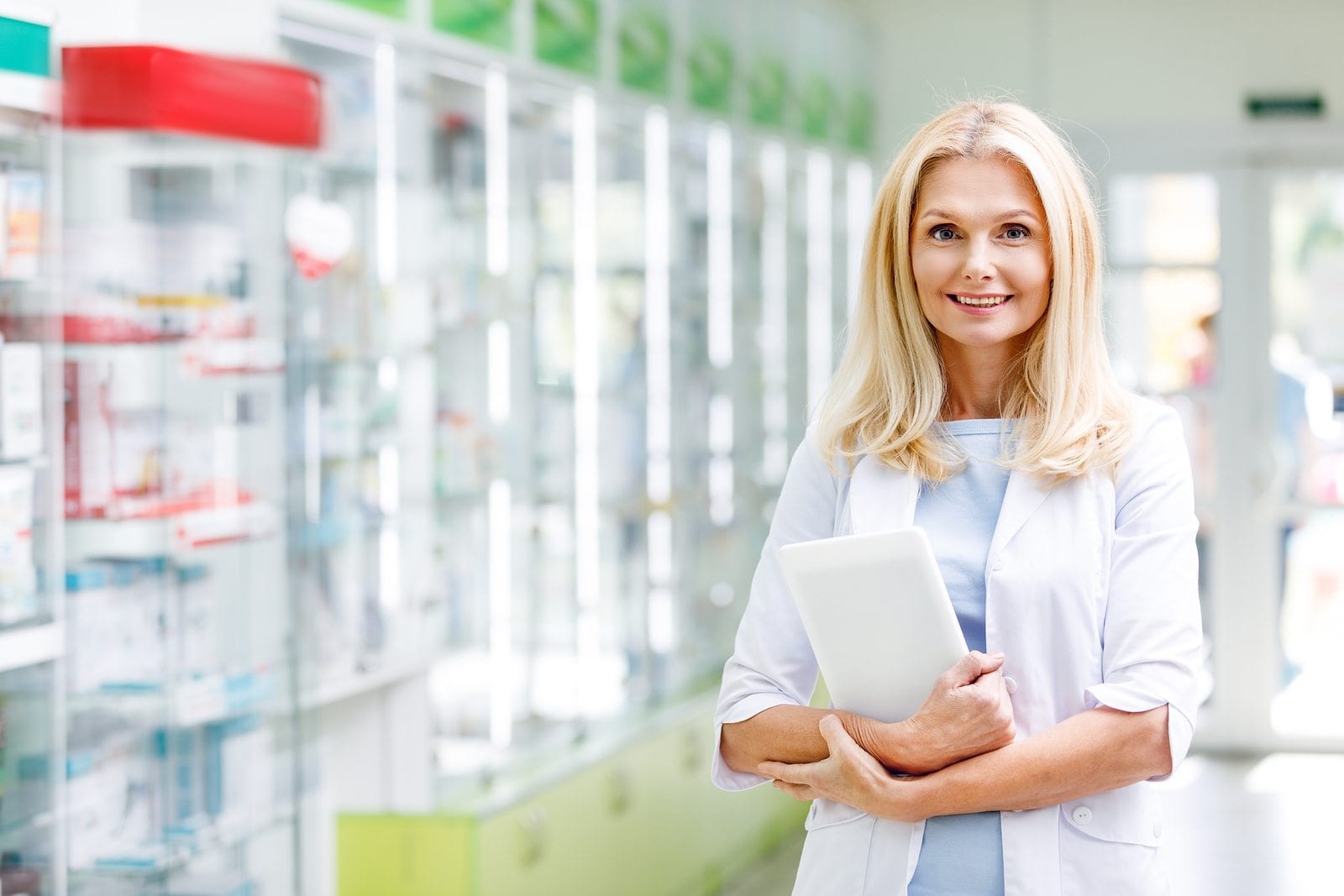 The complexity of the health care system and the challenge of caring for adults with multiple chronic diseases create a need for healthcare with outstanding problem-solving skills. Pharmacy technicians use their skills in hospital and community pharmacies to render assistance to customers and receive and dispense prescription medications under the directive of a licensed pharmacist. Pharmacy technician training programs cover a broad range of topics that enable graduates to pass a national certifying exam so pharmacies can increase the types of services provided and reduce instances of medical errors. Throughout the program, students participate in lectures and hands-on learning opportunities to develop a keen sense of detail and accuracy in the fast-paced healthcare environment. At the conclusion of the training, students can distinguish themselves through national certification and increase their earning potential. According to the Bureau of Labor Statistics, Pharmacy Technicians in Washington earn an annual mean wage of $42,170.
Charter College – Vancouver
The Pharmacy Technician program at Charter College prepares students for employment as an entry-level assistant to a licensed pharmacist. The curriculum covers drug distribution systems, pharmacy calculations, customer service, sterile dosage forms, pharmacy law and ethics, and pharmacy operations. In addition to theory, students will also gain hands-on experience to prepare for a career as a pharmacy technician. The pharmacy externship covers 180 hours in a real-world setting. To graduate from the program, students must pass, or attempt twice, a certification exam. Students who do not pass the exam will have the option to complete the program but will not be considered a graduate. Those who pass the exam can participate in the pharmacy externship. Washington State requires technicians to pass a national pharmacy technician certification exam administered by the National Commission for Certifying Agencies (NCCA). Charter College will sponsor students who register for the NCCA accredited Pharmacy Technician Certification Board exam.
Admission criteria:
Attest to having a high school diploma or a recognized equivalency certificate
Obtain a minimum score of 12 on the Wonderlic SLE-Q
Pass a background check administered by a third-party vendor.
Tuition for the 10-month program is $23,115.
Address: 17200 SE Mill Plain Blvd, Suite 100, Vancouver, WA 98683
Phone: 360-448-2000
Clark College
The pharmacy technician program at Clark College emphasizes the development of skills in leadership and business relations. The college offers a Certification and an AAT option. The AAT covers additional skills that will give graduates an advantage in the acquisition of entry-level positions as well as career advancement. Course topics include medical terminology, computer applications, health care delivery and career exploration, AIDS education, basic concepts of anatomy and physiology, legal aspects of the medical office, and health care provider CPR and First Aid. Major requirements include pharmacy calculations, pharmacology, pharmacy calculations, pharmacy compounding, and pharmacy externship. The Certificate in Pharmacy requires completion of 67 to 68 credits. The Associate in Applied Technology in Pharmacy Technician requires completion of 91 to 94 credits. At the conclusion of the program, students will demonstrate human and interpersonal relations, be able to solve quantitative problems, professional and clinical leadership, knowledge of pharmacy process and information technology, and effective communication skills in interactions with patients and other healthcare professionals.
Admission criteria:
Submit a completed Clark College Application and the Pharmacy Technician application. The non-refundable admission fee for new students is $25. The program application fee is $50.
Have a high school diploma or GED equivalent
Complete Math 030 or equivalent with a grade C or higher
Complete English 098 or equivalent with a grade C or higher
Complete prerequisite courses with a grade C or higher – Medical Terminology, Computer Application Essentials, Health Care Delivery and Career Exploration, and AIDS Education
Obtain a minimum Clark College GPA of 2.5 or above
Complete a criminal background check.
Provide proof of current immunization and drug screen
Provide proof of health insurance
The program admits new students in the Fall and Spring semesters only. Tuition for the 12-month program is $6,217 for resident students. Books and supplies cost an additional $1,975.
Address: 1933 Fort Vancouver Way, Vancouver, WA 98663
Phone: (360) 699-6398