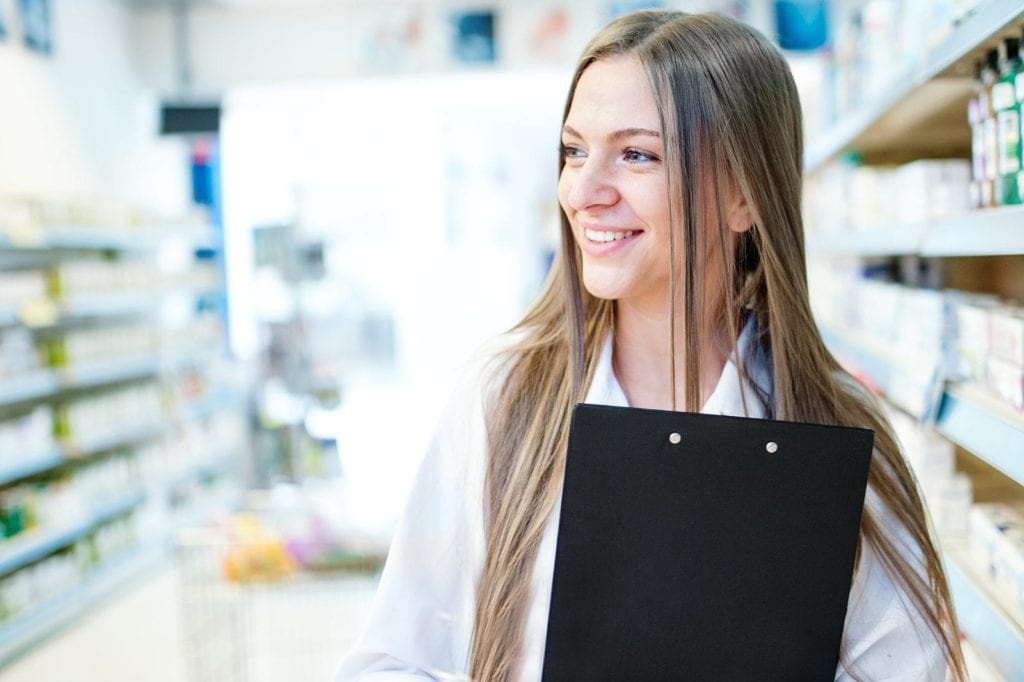 A pharmacy technician works as a part of the pharmacy or health care team, assisting the pharmacist with the dispensing of medication and health related products to support the optimal health of patients. As the role of the pharmacist changes due to an increase in scientific knowledge and technology and the availability of pharmaceuticals, technicians will play a more active role in the pharmacy operation. A technician's expanded duties may include billing insurance companies, interacting with other health professionals, entering prescription information into the computer, interviewing patients and building a profile, maintaining adequate stock, filling prescriptions, calculating appropriate quantities to fill prescriptions, counting, pouring and measuring medications, and generating labels and applying to packages. Pharmacy technicians may also do patient follow-ups to prevent medication errors and perform quality assurance checks to pull recalled and expired drugs and check for misbranded medications. A surge in the older population who need pharmaceuticals to treat chronic and acute diseases has given rise in the employment opportunities for pharmacy technicians. National certification gives technicians an advantage in the competitive job market as employers have greater confidence in handing off key responsibilities to those who are properly trained and certified.
Forsyth Technical Community College
The Pharmacy Technology program at Forsyth Technical Community College prepares individuals for employment in a pharmacy setting. Students learn how to prepare prescription medications, update patient profiles, mix intravenous solutions, package medications, and maintain inventories. The diploma program requires students to complete at total of 36 credits. Areas of study include writing and inquiry, introduction to pharmacy, pharmacy practice, pharmacy calculations, trends in pharmacy, pharmacology, pharmacy professional practice, and pharmacy clinical. Applicants must have a high school, diploma or college credits in biology and algebra, current CPR certification, and a minimum grade C in the program specific courses that are mandatory for admission. A medical form and completion of the orientation requirements is also part of the admission requirements. Due to limited enrollment, students are chosen through a selective admissions process. Admissions will use grades and completion of other health-related training, such as CNA, paramedic, or EMT, to select students. For participation in the pharmacy clinical, students must meet the clinical agency requirements, including a criminal background check or drug screen. Tuition for the program is $2,677. Books and supplies cost an additional $1,879.
Goodwill Industries of Northwest North Carolina
Goodwill Industries prepares pharmacy technician students to work in community and institutional pharmacies. The fast-paced curriculum emphasizes the clinical applications or drug regulation and control, medications and their uses, pharmacy terminology, and community pharmacy operations. The goal of the program is to prep students for on-the-job training in a pharmacy or for a formal, more extensive pharmacy technician program. Applicants must have a high school diploma or GED. The program's duration is eight weeks and costs $130 plus expenses for the textbook.
Mount Eagle College & University
The pharmacy technician program at Mount Eagle College equips students with the skills to assist pharmacists in the preparation and dispensing of medications. Students learn how to process medication orders, manage inventories, compound medicines, packages medications, and use the prescription balance. Graduates are eligible to take the National Certification Exam. Course topics include but are not limited to pharmacy operations, pharmacology, sterile compounding, aseptic techniques, pharmacy math, IV solutions, pharmacy terminology, pharmacy law and ethics, drugs and their effects, and customer service. The program's duration is 14 to 17 weeks. Classes meet Wednesdays from 8:30 am to 2:30 pm. Applicants must have a high school diploma or GED – submit official transcripts. Tuition for the program is $675. Students must cover the cost for a background check ($30).
Winston-Salem County Schools
The Career and Technician Education Center at Winston-Salem County Schools offers training for students from grades 6 to 12. The pharmacy technician program prepares students to become world-class workers. Graduates may enter the workforce after graduating high school and completing the program or enroll in a community college of 4-year university. The curriculum includes instruction in anatomy and physiology, pharmacology, pharmacy math, pharmacy law and ethics, generic and trade name medications, drugs and their effects, and other essential topics.