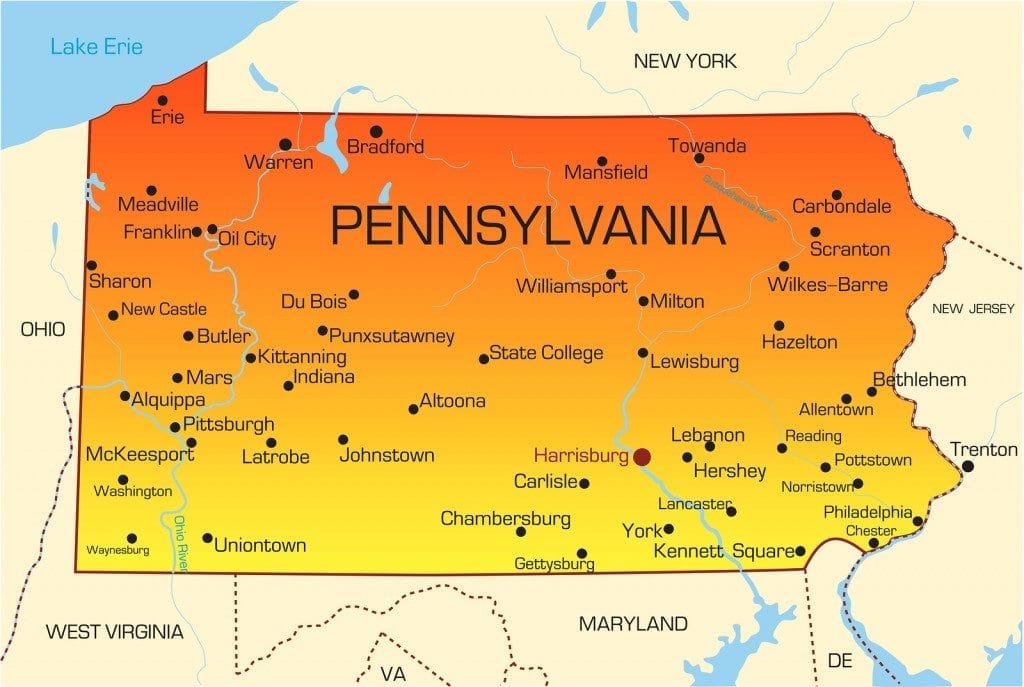 Pharmacy technicians do more than just fill prescriptions behind the counter. Just as doctors rely on their team of nurses, pharmacists rely on their technicians for constant support. A big reason for the evolving role of pharmacy technicians is the reduction in health care costs. At an average annual salary of $39,010, in the higher paying states, a pharmacy technician's salary is much lower than a certified pharmacist. Trained technicians can handle routine tasks such as filling prescriptions and customer service, freeing the pharmacist to attend to patient care and supervisory duties. Their evolving role might also see technicians advising on medical devices and drug classes. Additionally, it's not uncommon for technicians to understand and operate within the boundaries of national regulations and methodologies regarding prescriptions. In most states, pharmacy technicians need a high school diploma and state licensure as the minimum requirement for employment. In Pennsylvania there are no laws governing the training, education or licensure of pharmacy technicians. However, considering the nature of their responsibilities, it's clear that technicians should undergo extensive training before taking on the role.
Pharmacy Technician Schools in PA:
Pennsylvania Pharmacy Technician Requirements
License Requirement
At this time, there are no requirements for pharmacy technicians to register or obtain certification. The Pennsylvania State Board of Pharmacy does not have regulations for pharmacy technicians. Therefore, anyone can begin working as a pharmacy technician in retail and hospital pharmacies across the state. Although there are no regulations in place, pharmacy technicians must work under the careful observation of a licensed pharmacist.
Lack of regulations also leaves the process of hiring and training completely in the hands of employers. In the competitive environment, trained technicians with national certification are more attractive to employers, so taking the initiative to become nationally certified will present immediate rewards.
Age Requirement
Pharmacy technicians should be at least 18 years to begin working in Pennsylvania.
Education Requirement
You should have a high school diploma or GED, especially if you plan to apply for national certification. Both the PTCB and NHA, the two main certifying agencies, require candidates to provide proof of high school graduation as a requirement for certification. Basic reading, comprehension and math skills will help with pharmaceutical calculations and reading and interpreting prescriptions.
A high school diploma is also advantageous if you plan to pursue further education to get ahead of the competition.
Other Requirements
State requirements aside (or lack thereof), your first duty is to increase your chances of employment. Apart from education, training, and skills, a prospective employer will consider a candidate's customer service skills, organization and attention to detail. Your friendly and customer-centered attitude will help when talking to customers and healthcare professionals.
Pharmacy technicians must be detailed-oriented as incorrect prescriptions can lead to major illnesses or death. A pharmacy technician's duties could change from dispensing medications to following up on billing with insurance companies, at a moment's notice. You must stay organized to balance your duties to the public and the pharmacy as a whole.
If you're considering PTCB certification, you should have a good moral character with no felonies or convictions in your background.
The Pharmacy Technician Program
Content
Since Pennsylvania does not regulate pharmacy technicians, your best option when it comes to training is to enroll in a program that's accredited by the American Society of Health-System Pharmacists (ASHP). The ASHP is the leading national accrediting body for pharmacy technician training. For this reason, graduating from an accredited program will give you instant credibility and a competitive advantage over other pharmacy technicians.
There are currently five ASHP-accredited programs in Pennsylvania. The programs will ensure you receive the didactic, laboratory, and experiential training that will prepare you for employment at contemporary pharmacies. From an employer's perspective, your accredited training demonstrates your commitment to excellence, quality, and public safety.
The training program will cover essential topics, such as anatomy, generic and brand name drug, pharmacy calculations, pharmacy law and ethics, billing systems, medical terminology, drug compounding, I.V. flow rates and others. Another aspect of the training is the experiential component, which places students directly in the work setting to practice their skills. The externship takes place at licensed community or hospital pharmacies, dispensaries or long-term care facilities. The employer may require students to complete a criminal background check and acquire insurance and immunization before providing services as pharmacy technician students.
Most programs also include an externship component that gives students a chance to gain hands-on experience to succeed on the job. Currently, Michigan does not require pharmacy technicians to enroll in a formal training program as a requirement for licensure. However, the knowledge and skills imparted through accredited programs can help graduates succeed with the PTCB exam and give them a leg-up over other pharmacy technicians on the job market.
Duration and Cost
Programs typically run from 6 to 12 months, depending on the class schedule. Tuition at Pennsylvania's accredited providers are more affordable than most states. At an average of $4,400, students can reduce the cost by applying for financial aid. Expenses for textbooks, workbooks, insurance, registration, criminal background check, and uniform will increase the final cost of training. Check with the financial aid officer at your college or vocational school to find out about available sources of funding.
National Exams
The Pharmacy Technician Certification Board (PTCB) develops, administers, maintains and promotes the nationally accredited Pharmacy Technician Certification Examination (PTCE). The exam and accompanying certification identify pharmacy technicians who are able to support pharmacists through effective, safe and quality care. Candidates can carry the Certified Pharmacy Technician (CPhT) designation once they successfully pass the exam.
In Pennsylvania, a state with no regulations, certification is especially important to increase your competitive advantage. Once certified, you must obtain 20 hours of continuing pharmacy education over a two-year period to maintain your certification. The continuing education must cover at least one hour of medication safety. Applicants for the exam must possess a high school diploma and pass a criminal background check. The PTCE is available at more than 200 Pearson Vue centers across the nation. You must apply for the examination online and receive the PTCB approval letter before scheduling a test date at a center of your choice. The cost for testing and certification is $129.
Pennsylvania State Board of Pharmacy
P.O. Box 2649, Harrisburg, PA 17105-2649
Phone – (717) 783-7156
Fax – (717) 787-7769
Email: st-pharmacy@pa.gov
ASHP Accredited Pharmacy Technician Training Programs Pennsylvania
Bensalem, PA Pharmacy Technician training programs:
Everest Institute – Bensalem
3050 Tillman Drive
Bensalem, PA 19020
(267) 223-2964
Camp Hill, PA Pharmacy Technician training programs:
Rite Aid Pharmacy
30 Hunter Lane
Camp Hill, PA 17011
256-479-1038
Pittsburgh, PA Pharmacy Technician training programs:
Bidwell Training Center, Inc.
1815 Metropolitan Street
Pittsburgh, PA 15233
(412) 3223-4000 X221
Everest Institute – Pittsburgh
100 Forbes Avenue
Pittsburgh, PA 15222
(412) 261-4520
West Mifflin, PA Pharmacy Technician training programs:
Community College of Allegheny County
1750 Clairton Road, Route 885
West Mifflin, PA 15122
(412) 469-6280