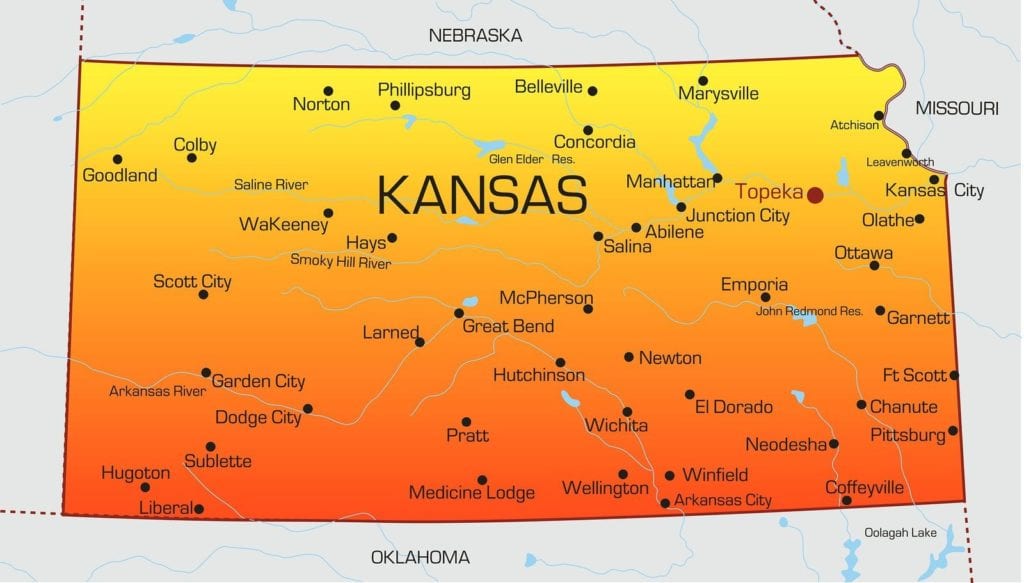 With over 15.6 million jobs and counting, the health care sector is one of the largest industries. For several years, pharmacy technicians remain one of the fastest growing and leading occupations on the BLS list of top occupations. Kansas Board of Pharmacy regulations help maintain the integrity of the occupation and safeguard public health. Accredited training programs prepare graduates to work alongside pharmacists in community pharmacies, hospital pharmacies, grocery stores and assisted living facilities.
Pharmacy technicians dispense medication and other health care products to patients. Other duties include administration, inventory, and customer service. In hospitals, technicians have the added responsibility of reading patient charts and delivering medicine to the patients' room.
While the Board of Pharmacy regulations does not stipulate formal training, paving the way for on-the-job training, employers welcome the opportunity to hire trained and certified pharmacy technicians. Not all employers have the resources, time and capacity to train employees. For this reason, pharmacy technicians with previous training and certification will stand a better chance of employment.
Pharmacy Technician Schools in KS:
Kansas Pharmacy Technician Requirements
License Requirement
It is unlawful for any individual to function as a pharmacy technician in Kansas without first registering with the Board of Pharmacy. Pharmacy technicians must complete appropriate training at an accredited institution or by a pharmacist-in-charge at the place of employment. The Pharmacy Act also requires technicians to pass a Board-approved exam within 30 days of registration with the State Board of Pharmacy. The technician must take the test within 30 days of Board licensure, and the employer must maintain a copy at the pharmacy's location and be readily available for inspection by a Board representative.
Pharmacy technicians need only one registration to work in multiple pharmacies. The Board will provide a registration card with a registration number that the technicians must present to the new employer when changing jobs.
Employers have the responsibility for checking the registration status of their technicians to maintain their compliance with state laws. Employers will need a copy of the prospective employee's registration card and use the License Verification tab on the Pharmacy Board's website to ensure they're employing properly registered technicians.
Once employed, the pharmacy technician's registration must be prominently displayed in the place of business.
Age Requirement
Applicants must be at least 18 years old to register as a pharmacy technician in Kansas.
Education Requirement
While the KBP does not stipulate a high school education as a requirement for registration, pharmacy employers will request it from prospective employees. Additionally, technicians who plan to pursue national certification through the PTCB or ExCPT exams will need to submit proof of completing high school or GED equivalent.
Other Requirements
Applicants must disclose previous felony convictions on the application for registration. Legal documents and an explanation of the events leading up to the conviction should accompany the application if you have prior convictions. Admission to felonies could delay the registration process but does not automatically bar a candidate from registration.
The Pharmacy Board may also, at their determination, require an applicant to submit to a physical or mental examination before granting approval of the license.
The Pharmacy Technician Program
Content
Pharmacy technician education programs are available at academic institutions, private institutions, health care organizations and various divisions in the Department of Defense and Public Health Service.
Since Kansas requires employers to train technicians in all aspects of the work they perform, a vast majority of the state's technicians acquire their skills through employer-based programs.
Training programs conducted by a pharmacist-in-charge covers the tasks that help technicians fulfill their roles in the pharmacy. Key areas of study include:
An understanding of different pharmacy settings and needs
The role and responsibility of pharmacy technicians
Pharmacy ethics, laws and regulations governing pharmacy practice
Medical terms, symbols, and abbreviations as they relate to pharmacy
Pharmaceutical calculations
Identification of drugs, dosages, storage requirements, and routes of administration
Record keeping in relation to dispensing prescriptions
Aseptic techniques, compounding, labeling and packaging
Pharmacy technician classes at traditional institutions cover a lot of the same topics but will often include an externship, giving students the opportunity to employ their skills in retail and hospital pharmacies.
At the conclusion of training, students are prepared to take a state-required 20-question exam or challenge the national PTCB or ExCPT exam.
Duration and Cost
Apply for employment at a local community pharmacy, and you'll train for free. Tuition at academic institutions, such as Hutchinson Community College, cost an average of $3230 plus extra for textbooks, course materials, uniform, registration, immunization, and insurance. Applicants must possess a high school diploma or GED equivalent and pass a criminal background check. With the other expenses, the total cost of attendance could be in the region of $4700.
Although employer-based programs may be attractive due to free training, changes in pharmacy regulations could create a shift towards accredited programs, especially those accredited by the ASHP. If you attend training at academic institutions, you can consult with a financial aid officer to learn about scholarships, grants, federal or private loans to fund your tuition.
The duration of training provided by a pharmacist-in-charge is no more than 180 days. Training at academic institutes and other for-profit providers typically last 3 to 12 months.
National Exams
Associations such as the Pharmacy Technician Certification Board (PTCB) and the Institute for the Certification of Pharmacy Technicians (ICPT) grant certification to pharmacy technicians who meet their specified qualifications. The PTCE and ExCPT use assessment exams to determine technicians' knowledge, skills, and work readiness.
The Kansas Board of Pharmacy does not currently require national certification from pharmacy technicians. However, they recognize the benefits of both certifying bodies.
The PTCE, the older of the two assessments, is developed and managed by the PTCB and candidates must pass the assessment and fulfill all other requirements to achieve certification.
Candidates for testing must have a high school diploma or equivalent education, pass a criminal background check, disclose actions taken against state licenses and comply with PTCB certification policies.
The cost to take the exam is $129. After the PTCB approves the application, candidates can schedule a test date (within 90 days) at any one of Pearson Vue test centers across Kansas and the rest of the nation.
There's a total of 90 multiple choice questions, and candidates have 2 hours to answer them. Ten of the questions will not count towards the final score.
The ExCPT is another exam for pharmacy technicians. Developed by the National Healthcareer Association, the test is available at PSI/LasetGrade test centers across the nation. The computer-based exam comprises of 120 multiple-choice questions. Candidates have 2 hours to complete the test. The fee to take the exam is $105.
Acquiring Your State License
Application
Pharmacy technicians must apply for and receive an approval of registration from the Board of Pharmacy before working at state pharmacies. Use the following instructions to submit your application to the Board.
Submit a request for the technician application by mail. The form is not available online.
Affix copies of your state ID and social security card with the application.
Enclose the $68 registration fee with the completed application.
Follow the instructions to complete the fingerprint card for background screening.
Provide copies of any training or certification completed.
Renewal
Pharmacy technicians must renew their registration with the Board every two years. The Board will send out the renewal form by mail – it is not available on the Board website. Pharmacy technicians should maintain an accurate address and name on file in order to receive critical communication from the Board.
The following is a guide to renewal:
Check your license registration number to determine if it's odd or even. Holders of even registration numbers will renew in even-numbered years, and odd-numbered registrations renew in odd-numbered years.
Check your mail. The Board will only send renewal forms to technicians who are due for renewal.
Pay the $20 renewal fee using a check or money order.
The Board will supply a prorated fee for renewals that fall short of the two-year period.
The Board may deny an application for renewal if there are any reports of disciplinary actions taken against the applicant.
There's a 30-day grace period from the license renewal date. If you fail to renew within this period, you must apply for a new license.
Transfer
Pharmacy technicians licensed in another state must apply for registration with the Board of Pharmacy before taking up employment at state pharmacies.
Kansas Board of Pharmacy
800 SW Jackson, Room 1414
Topeka, KS 66612
Phone: (785) 296-4056
Fax: (785) 296-8420
E-mail: pharmacy@pharmacy.ks.gov
Pharmacy Technician Training Programs KS
Hay, KS Pharmacy Technician training programs:
North Central Kansas Technical College
2205 Wheatland Avenue
Hays, KS 67601
(785) 623-6160
Hutchinson, KS Pharmacy Technician training programs:
Hutchinson Community College
1300 N. Plum
Hutchinson, KS 67501
(620) 665-3346
Overland Park, KS Pharmacy Technician training programs:
Johnson County Community College
12345 College Blvd Box 26
Overland Park, KS 66210-1299
(913) 451-1670
Employer-based Pharmacy Technician training programs:
Andover, KS Pharmacy Technician Training Programs:
Walgreens
440 N Andover Rd
Andover, KS
(316) 218-0819
Dillons Pharmacy
225 Cloud Ave
Andover, KS
(316) 733-3725
Augusta, KS Pharmacy Technician Training Programs:
Hilgers Family Pharmacy
1630 Ohio St
Augusta, KS
(316) 775-3714
Cooper Drug of Augusta
509 State St
Augusta, KS
(316) 775-2289
Dodge City, KS Pharmacy Technician Training Programs:
Gibson's Pharmacy and Unique Gifts
2610 Central Ave
Dodge City, KS
(620) 227-8193
Medical Center Pharmacy
2020 Central Avenue
Dodge City, KS, United States
(620) 227-8506
Walmart Pharmacy
1905 N 14th Ave
Dodge City, KS
(620) 225-0872
Walgreens
1801 N 14th Ave
Dodge City, KS
(620) 225-6095
Kansas City, KS Pharmacy Technician Training Programs:
CVS Pharmacy #8584
950 Minnesota Ave
Kansas City, KS 66101
(913)321-4505
Degoler Pharmacy
21 N 12th St
Kansas City, KS 66102
(913)342-2700
Hassig Drugs
1001 Central Ave
Kansas City, KS 66102
(913)371-0447
Walgreens Pharmacy #10125
2850 State Ave
Kansas City, KS 66102
(913)621-7073
CVS Pharmacy #8603
3750 State Ave
Kansas City, KS 66102
(913)281-3551
Genoa Pharmacy
1301 N 47th St
Kansas City, KS 66102
(913)287-1600
Bond Pharmacy
3017 Strong Ave
Kansas City, KS 66106
(913)831-1500
Rainbow Mental Health Facility
2205 W 36th Ave
Kansas City, KS 66103
(913)755-7000
CVS Pharmacy #8919
4300 Rainbow Blvd
Kansas City, KS 66103
(913)403-0581
Degoler's Pharmacy
5701 State Ave
Kansas City, KS 66102
(913)596-2133
CVS Pharmacy #8608
4645 Shawnee Dr
Kansas City, KS 66106
(913)236-4000
Medicine Shoppe #188
6523 Parallel Ave
Kansas City, KS 66102
(913)788-3344
Lawrence, KS Pharmacy Technician Training Programs:
Medical Arts Pharmacy
346 Maine St
Lawrence, KS 66044
(785)843-4160
Heartland Pharmacy Services
1025 N 3rd St Ste 110
Lawrence, KS 66044
(785)331-0807
Watkins Health Center Pharmacy
1200 Schwegler Dr
Lawrence, KS 66045
(785)864-9512
Dillons Pharmacy #243
1901 Massachusetts St
Lawrence, KS 66046
(785)842-2434
Dillons Pharmacy #68
3000 W 6th St
Lawrence, KS 66049
(785)843-0847
Walgreens Pharmacy #3056
400 W 23rd St
Lawrence, KS 66046
(785)832-8388
Dillons Pharmacy #70
1015 W 23rd St
Lawrence, KS 66046
(785)841-5110
Haskell Pharmacy
2415 Massachusetts St
Lawrence, KS 66046
(785)832-4892
Qualicare Inc
2336 Ridge Ct Ste C
Lawrence, KS 66046
(785)841-1950
Orchards Drug
1410 Kasold Dr Ste A16
Lawrence, KS 66049
(785)843-8555
CVS Pharmacy #676
2300 Iowa St
Lawrence, KS 66046
(785)832-1112
Hy-Vee Pharmacy #1379
4000 W 6th St
Lawrence, KS 66049
(785)832-8606
Sigler Pharmacy
4525 W 6th St
Lawrence, KS 66049
(785)842-1225
Hy-Vee Pharmacy #1377
3504 Clinton Pkwy
Lawrence, KS 66047
(785)832-0110
Jayhawk Pharmacy
3510 Clinton Pl
Lawrence, KS 66047
(785)842-9982
CVS Pharmacy #3212
4841 Bauer Farm Dr
Lawrence, KS 66049
(785)840-9381
Target Pharmacy #531
3201 S Iowa St
Lawrence, KS 66046
(785)832-0312
Walmart Pharmacy #484
3300 Iowa St
Lawrence, KS 66046
(785)842-0177
Sunflower Pharmacy
1501 Inverness Dr
Lawrence, KS 66047
(785)843-2100
Dillons Pharmacy #19
4701 W 6th St
Lawrence, KS 66049
(785)838-0110
Walmart Pharmacy #5219
550 Congressional Dr
Lawrence, KS 66049
(785)841-1718
Leawood, KS Pharmacy Technician Training Programs:
CVS Pharmacy #8606
9521 Mission Rd
Leawood, KS 66206
(913)383-2823
Mid America Rehabilitation Phcy
5701 W 110th St
Leawood, KS 66211
(913)491-2435
Price Chopper Pharmacy #121
3700 W 95th St
Leawood, KS 66206
(913)648-0133
Lenexa, KS Pharmacy Technician Training Programs:
US Bio Services
8028 Reeder St
Lenexa, KS 66214
(913)492-5505
Coram Healthcare
8013 Flint St
Lenexa, KS 66214
(913)850-6700
Costco Pharmacy #349
9350 Marshall Dr
Lenexa, KS 66215
(913)227-3702
Sam's Club Pharmacy #8208
12200 W 95th St
Lenexa, KS 66215
(913)894-2093
Midwest Compounders Pharmacy
13330 Santa Fe Trail Dr
Lenexa, KS 66215
(913)498-2121
Manhattan, KS Pharmacy Technician Training Programs:
Dillons Pharmacy #15
130 Sarber Ln
Manhattan, KS 66502
(785)776-0060
Hy Vee Pharmacy #1398
601 3rd Pl
Manhattan, KS 66502
(785)587-8648
Walgreens Pharmacy #7060
325 Bluemont Ave
Manhattan, KS 66502
(785)776-9787
Hayen Apothecary
461 E Poyntz Ave
Manhattan, KS 66502
(785)770-7979
K Mart Pharmacy #7037
401 E Poyntz Ave
Manhattan, KS 66502
(785)776-4070
Paul's Pharmacy
461 E Poyntz Ave
Manhattan, KS 66502
(785)539-3579
Walmart Pharmacy #35
101 Bluemont Ave
Manhattan, KS 66502
(785)776-4841
Kellstrom Pharmacy
1860 Claflin Rd
Manhattan, KS 66502
(785)776-1200
Lafene Student Health Ctr Phcy
1105 Sunset Ave
Manhattan, KS 66502
(785)532-7758
Dunne's Pharmacy
2429 Claflin Rd
Manhattan, KS 66502
(785)539-2345
Manhattan Surgical Hospital
1829 College Ave
Manhattan, KS 66502
(785)776-5100
Mercy Regional Health Ctr Phcy
1823 College Ave
Manhattan, KS 66502
(785)776-2880
Walgreens Pharmacy #12814
2719 Anderson Ave
Manhattan, KS 66502
(785)587-8326
Dillons Pharmacy #94
1101 Westloop Pl
Manhattan, KS 66502
(785)539-9454
Target Pharmacy #1821
800 Commons Pl
Manhattan, KS 66503
(785)770-3871
Candlewood Healthmart Pharmacy
3254 Kimball Ave
Manhattan, KS 66503
(785)776-4100
Mission, KS Pharmacy Technician Training Programs:
K Mart Pharmacy #4222
8703 Shawnee Mission Pkwy
Mission, KS 66202
(913)722-4750
Target Pharmacy #1487
6100 Broadmoor St
Mission, KS 66202
(913)262-7863
Hy-Vee Pharmacy #1422
6655 Martway St
Mission, KS 66202
(913)831-4477
CVS Pharmacy #5272
6300 Johnson Dr
Mission, KS 66202
(913)722-3711
Walgreens Pharmacy #6478
8701 Johnson Dr
Mission, KS 66202
(913)789-9275
Olathe, KS Pharmacy Technician Training Programs:
CVS Pharmacy #5274
191 N Parker St
Olathe, KS 66061
(913)764-5858
Walmart Pharmacy #4475
395 N K 7 Hwy
Olathe, KS 66061
(913)764-7165
CVS Pharmacy #8569
2011 E Santa Fe St
Olathe, KS 66062
(913)764-1911
Hy-Vee Pharmacy #1463
16100 W 135th St
Olathe, KS 66062
(913)780-9449
K Mart Pharmacy #3322
2000 E Santa Fe St
Olathe, KS 66062
(913)782-2811
Pharmacy Express
20375 W 151st St Ste 100A
Olathe, KS 66061
(913)393-4440
Price Chopper Pharmacy #26
2101 E Santa Fe St
Olathe, KS 66062
(913)782-2323
Walgreens Pharmacy #12815
1453 E 151st St
Olathe, KS 66062
(913)538-5019
CVS Pharmacy #5257
1785 S Mur Len Rd
Olathe, KS 66062
(913)390-9892
Price Chopper Pharmacy #42
16665 W 151st St
Olathe, KS 66062
(913)829-5808
Hen House Pharmacy #32
13600 S Blackbob Rd
Olathe, KS 66062
(913)782-2039
Walgreens Pharmacy #4665
13450 S Blackbob Rd
Olathe, KS 66062
(913)829-3176
Walmart Pharmacy #577
13600 S Alden St
Olathe, KS 66062
(913)829-5300
CVS Pharmacy #5156
18351 W 119th St
Olathe, KS 66061
(913)397-7325
Hy-Vee Pharmacy #1464
18101 W 119th St
Olathe, KS 66061
(913)393-4154
Walgreens Pharmacy #6112
15066 W 151st St
Olathe, KS 66062
(913)393-2886
Alterncare Infusion Pharmacy
15065 W 116th St
Olathe, KS 66062
(913)906-9260
Target Pharmacy #1756
15345 W 119th St
Olathe, KS 66062
(913)393-4420
Target Pharmacy #1543
20255 W 154th St
Olathe, KS 66062
(913)782-8756
Overland Park, KS Pharmacy Technician Training Programs:
Price Chopper Pharmacy #25
7000 W 75th St
Overland Park, KS 66204
(913)432-3396
Medical Center Pharmacy
8901 W 74th St
Overland Park, KS 66204
(913)789-3976
Price Chopper Pharmacy #4
8686 Antioch Rd
Overland Park, KS 66212
(913)642-4140
Walmart Pharmacy #5207
9000 Metcalf Ave
Overland Park, KS 66212
(913)649-4314
Walmart Pharmacy #1691
7701 Frontage Rd
Overland Park, KS 66204
(913)648-5335
K Mart Pharmacy #4443
9401 Metcalf Ave
Overland Park, KS 66212
(913)381-5883
Hy-Vee Pharmacy #1510
8501 W 95th St
Overland Park, KS 66212
(913)894-2079
Pharmerica Pharmacy #3117
8030 Reeder St
Overland Park, KS 66214
(800)346-6711
CVS Pharmacy #8582
8800 W 95th St
Overland Park, KS 66212
(913)381-8184
Walgreens Pharmacy #11370
9500 Antioch Rd
Overland Park, KS 66212
(913)381-0138
Great Plains Compounding Center
11131 W 79th St
Overland Park, KS 66214
(913)234-4664
CVS Pharmacy #5271
9501 Nall Ave
Overland Park, KS 66207
(913)648-1210
Walgreens Pharmacy #13784
6450 Sprint Pkwy
Overland Park, KS 66251
(913)498-1876
Specialty Hospital Mid-America
6509 W 103rd St
Overland Park, KS 66212
(913)649-3701
Walgreens Infusion Services
8940 Nieman Rd
Overland Park, KS 66214
(913)599-3745
Critical Care Systems Pharmacy
8053 Bond St
Overland Park, KS 66214
(913)894-0090
Walmart Pharmacy #5180
10303 Metcalf Ave
Overland Park, KS 66212
(913)642-3759
Hy-Vee Pharmacy #1508
11552 W 95th St
Overland Park, KS 66214
(913)894-2079
Medicine Shoppe #1336
10410 Mastin St
Overland Park, KS 66212
(913)492-4998
Target Pharmacy #2043
11501 W 97th St
Overland Park, KS 66214
(913)905-0286
Prairie Village, KS Pharmacy Technician Training Programs:
Bruce Smith Drugs
25 On the Mall
Prairie Village, KS 66208
(913)362-3100
CVS Pharmacy #5261
8226 Mission Rd
Prairie Village, KS 66208
(913)381-3300
Walgreens Pharmacy #13032
4016 W 95th St
Prairie Village, KS 66207
(913)307-3057
Hy-Vee Pharmacy #1532
7620 State Line Rd
Prairie Village, KS 66208
(913)383-8322
Roeland Park, KS Pharmacy Technician Training Programs:
CVS Pharmacy
5170 Roe Blvd
Roeland Park, KS 66205
(913)432-0110
Walmart Pharmacy
5150 Roe Blvd
Roeland Park, KS 66205
(913)236-8778
Walgreens Pharmacy
4951 Roe Blvd
Roeland Park, KS 66205
(913)236-6978
Shawnee, KS Pharmacy Technician Training Programs:
CVS Pharmacy
13438 W 62nd Ter
Shawnee, KS 66216
(913)962-0352
Price Chopper Pharmacy
12010 Shawnee Mission Pkwy
Shawnee, KS 66216
(913)268-8150
Walmart Neighborhood Fam
11010 W 74th Ter
Shawnee, KS 66203
(913)268-4012
Walgreens Pharmacy
11021 Shawnee Mission Pkwy
Shawnee, KS 66203
(913)268-4980
Georgetown Pharmacy
5605 Merriam Dr
Shawnee, KS 66203
(913)362-0313
Walgreens Pharmacy
11830 W 75th St
Shawnee, KS 66214
(913)433-2359
CVS Pharmacy
6510 Nieman Rd
Shawnee, KS 66203
(913)248-1053
Topeka, KS Pharmacy Technician Training Programs:
Continental Pharmacy
631 SW Horne St Ste 100B
Topeka, KS 66606
(785)232-6975
Kansas Rehabilitation Hosp Phcy
1504 SW 8th Ave
Topeka, KS 66606
(785)235-6600
Dillons Pharmacy
1400 SW Huntoon St
Topeka, KS 66604
(785)235-6289
Medical Arts Pharmacy
2252 SW 10th Ave Ste A
Topeka, KS 66604
(785)235-8796
K Mart Pharmacy
2240 NW Tyler St
Topeka, KS 66608
(785)233-7003
Walgreens Pharmacy
2110 NW Topeka Blvd
Topeka, KS 66608
(785)232-2591
King Pharmacy
4033 SW 10th Ave
Topeka, KS 66604
(785)271-1700
Walgreens Pharmacy
1001 SW Gage Blvd
Topeka, KS 66604
(785)272-3015
Walmart Pharmacy #5441
2600 NW Rochester Rd
Topeka, KS 66617
(785)357-7397
Highland Park Pharmacy
1244 SE 27th St
Topeka, KS 66605
(785)234-6688
Walgreens Pharmacy #3772
2901 SE California Ave
Topeka, KS 66605
(785)266-9470
Dillons Pharmacy #67
2010 SE 29th St
Topeka, KS 66605
(785)267-0234
Dillons Pharmacy #47
2815 SW 29th St
Topeka, KS 66614
(785)272-0314
Walgreens Pharmacy #4782
3696 SW Topeka Blvd
Topeka, KS 66611
(785)266-4520
Walgreens Pharmacy #2846
2915 SW Gage Blvd
Topeka, KS 66614
(785)271-9981
Walmart Pharmacy #2131
1301 SW 37th St
Topeka, KS 66611
(785)267-6900
Walgreens Pharmacy #4557
2121 SW Fairlawn Rd
Topeka, KS 66614
(785)273-1050
Dillons Pharmacy #87
5311 SW 22nd Pl
Topeka, KS 66614
(785)228-8762
Walmart Pharmacy #1802
1501 SW Wanamaker Rd
Topeka, KS 66604
(785)271-5673
K Mart Pharmacy #7444
1740 SW Wanamaker Rd
Topeka, KS 66604
(785)273-4040
CVS Pharmacy #8605
2835 SW Wanamaker Rd
Topeka, KS 66614
(785)273-4080
Dillons Pharmacy #54
800 NW 25th St
Topeka, KS 66618
(785)357-2664
Hy-Vee Pharmacy #1658
2951 SW Wanamaker Rd
Topeka, KS 66614
(785)271-0764
Walgreens Pharmacy #4981
3630 SW Wanamaker Rd
Topeka, KS 66614
(785)228-5656
Jayhawk Pharmacy
2860 SW Mission Woods Dr
Topeka, KS 66614
(785)228-9700
Dillons Pharmacy #37
6829 SW 29th St
Topeka, KS 66614
(785)228-4204
Witchita, KS Pharmacy Technician Training Programs:
Cardinal Health Pharmacy
810 E Murdock St
Wichita, KS 67214
(316)262-8005
Professional Pharmacy
744 N Waco Ave
Wichita, KS 67203
(316)263-5218
Consumer Pharmacy
1035 N Emporia St Ste 170
Wichita, KS 67214
(316)263-6233
Infusion Pharmacy
1909 E Central Ave
Wichita, KS 67214
(316)686-1610
Walgreens Pharmacy #6362
333 W 13th St N
Wichita, KS 67203
(316)264-6189
Walgreens Pharmacy #7147
1555 S Broadway St
Wichita, KS 67211
(316)262-5383
Broadway Pharmacy
1610 S Broadway St
Wichita, KS 67211
(316)260-8880
Dillons Pharmacy #91
3020 E Douglas Ave
Wichita, KS 67214
(316)681-6834
Preston Pharmacy
2622 W Central Ave Ste 302
Wichita, KS 67203
(316)265-3300
Wesley Outpatient Pharmacy
550 N Hillside St Dept 713
Wichita, KS 67214
(316)962-2395
Via Christi Pharmacy
3311 E Murdock St
Wichita, KS 67208
(316)689-9280
Barney's Pharmacy
3108 W Central Ave
Wichita, KS 67203
(316)945-9490
Salyer Pharmacy
102 E 21st St N
Wichita, KS 67214
(316)838-4249
Walmart Pharmacy #1099
501 E Pawnee St
Wichita, KS 67211
(316)267-4230
Clifton Family Pharmacy
1515 S Clifton Ave
Wichita, KS 67218
(316)689-6100
Com Care Family Pharmacy
1969 W 21st St N Ste 101
Wichita, KS 67203
(316)239-6230
Dillons Pharmacy #89
1910 W 21st St N
Wichita, KS 67203
(316)838-5908
Dillons Pharmacy #92
640 N West St
Wichita, KS 67203
(316)941-1927
Gessler Pharmacy #3
4817 E Douglas Ave Ste 300
Wichita, KS 67218
(316)684-0118
Walgreens Pharmacy #5793
710 N West St
Wichita, KS 67203
(316)943-2299
Walmart Pharmacy #5856
601 N West St Ste 100
Wichita, KS 67203
(316)361-3208
K Mart Pharmacy #4171
4200 W Kellogg Dr
Wichita, KS 67209
(316)942-8253
Dillons Pharmacy #34
3932 W 13th St N
Wichita, KS 67203
(316)942-7636
Walmart Pharmacy #5873
4794 E 13th St N
Wichita, KS 67208
(316)361-3387
Parklane Pharmacy
1530 S Oliver St Ste 141
Wichita, KS 67218
(316)685-2269
Robert J Dole Pharmacy
5500 E Kellogg Dr
Wichita, KS 67218
(316)685-2221
Dillons Pharmacy #65
3211 S Seneca St
Wichita, KS 67217
(316)522-4545
Medicine Shoppe #1301
2315 W 21st St N
Wichita, KS 67203
(316)838-2100
Hart Pharmacy & Home Medical
6217 E 13th St N
Wichita, KS 67208
(316)683-5330
Walgreens Pharmacy #6361
1330 N Woodlawn St
Wichita, KS 67208
(316)684-2828
Sam's Club Pharmacy #8254
6200 W Kellogg Dr
Wichita, KS 67209
(316)941-4427
Walmart Pharmacy #1221
6110 W Kellogg Dr
Wichita, KS 67209
(316)945-8181
Dandurand Drug
7732 E Central Ave
Wichita, KS 67206
(316)685-2353
Dillons Pharmacy #20
7707 E Central Ave
Wichita, KS 67206
(316)651-2703
Target Pharmacy #92
301 S Towne East Mall Dr
Wichita, KS 67207
(316)612-7157
Galichia Heart Hospital Phcy
2610 N Woodlawn Blvd
Wichita, KS 67220
(316)858-2610
Family Prescription Shop
7111 E 21st St N Ste C
Wichita, KS 67206
(316)684-7899
Via Christi Rehab Center Phcy
1151 N Rock Rd
Wichita, KS 67206
(316)634-3416
Heartland Homecare Pharmacy
7804 E Funston St Ste 203
Wichita, KS 67207
(316)821-9646
Target Pharmacy #4319
7575 W Maple St
Wichita, KS 67209
(316)729-0320
Dillons Pharmacy #33
4747 S Broadway St
Wichita, KS 67216
(316)524-4228
LTAC Of Wichita Pharmacy
8080 E Pawnee St
Wichita, KS 67207
(316)682-0004
Dillons Pharmacy #66
2244 N Rock Rd
Wichita, KS 67226
(316)685-5740
Preston Socora Pharmacy
8200 W Central Ave Ste 2
Wichita, KS 67212
(316)722-4248
Dillons Pharmacy #56
3707 N Woodlawn Blvd
Wichita, KS 67220
(316)691-9134
Wesley Rehabilitation Hosp Phcy
8338 W 13th St N
Wichita, KS 67212
(316)729-1007
Walgreens Pharmacy #6363
3770 N Woodlawn Blvd
Wichita, KS 67220
(316)686-1838
Dillons Pharmacy #12
9450 E Harry St
Wichita, KS 67207
(316)651-2732
Gessler Westlink Drugs
8903 W Central Ave
Wichita, KS 67212
(316)722-4281
22Nd Medical Group MDG SGSAP
22Nd Medical Group Mdg Sgsd
Mcconnell Afb, KS 67221
(316)759-5277