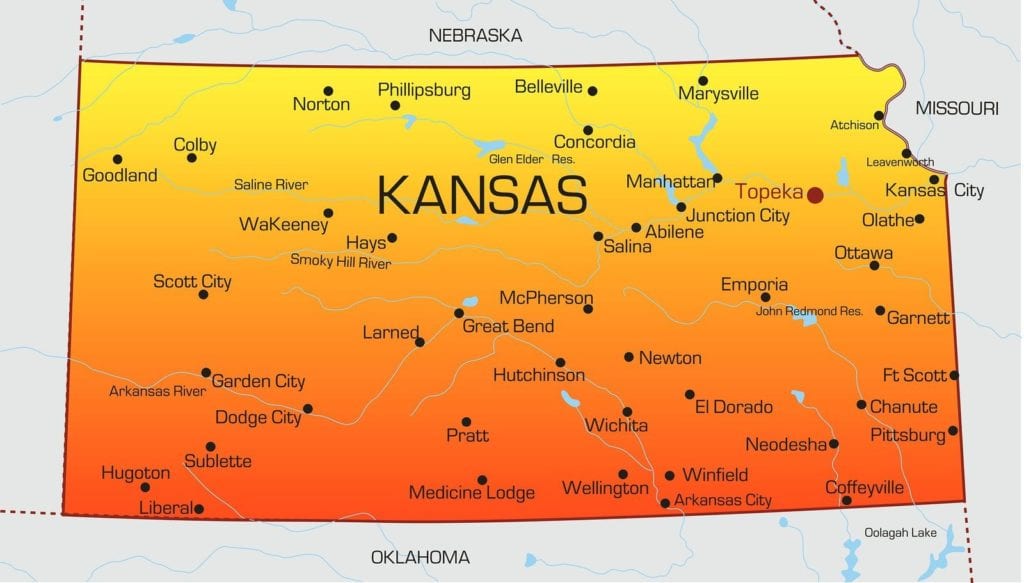 With over 21.3 million jobs and counting, the health care sector is one of the largest industries. For several years, pharmacy technicians remain one of the fastest growing and leading occupations on the BLS list of top occupations. Kansas Board of Pharmacy regulations help maintain the integrity of the occupation and safeguard public health. Accredited training programs prepare graduates to work alongside pharmacists in community pharmacies, hospital pharmacies, grocery stores and assisted living facilities.
Pharmacy technicians dispense medication and other health care products to patients. Other duties include administration, inventory, and customer service. In hospitals, technicians have the added responsibility of reading patient charts and delivering medicine to the patients' room.
While the Board of Pharmacy regulations does not stipulate formal training, paving the way for on-the-job training, employers welcome the opportunity to hire trained and certified pharmacy technicians. Not all employers have the resources, time and capacity to train employees. For this reason, pharmacy technicians with previous training and certification will stand a better chance of employment.
Pharmacy Technician Schools in Kansas
Kansas Pharmacy Technician Requirements
License Requirement
It is unlawful for any individual to function as a pharmacy technician in Kansas without first registering with the Board of Pharmacy. Pharmacy technicians must complete appropriate training at an accredited institution or by a pharmacist-in-charge at the place of employment. The Pharmacy Act also requires technicians to obtain national certification by the first renewal. Applicants who have been previously registered must be nationally certified at the time of application.
Pharmacy technicians need only one registration to work in multiple pharmacies. The Board will provide a registration card with a registration number that the technicians must present to the new employer when changing jobs.
Employers have the responsibility for checking the registration status of their technicians to maintain their compliance with state laws. Employers will need a copy of the prospective employee's registration card and use the License Verification tab on the Pharmacy Board's website to ensure they're employing properly registered technicians.
Once employed, the pharmacy technician's registration must be prominently displayed in the place of business.
Age Requirement
Applicants must be at least 18 years old to register as a pharmacy technician in Kansas.
Education Requirement
Kansas state requires technicians to obtain national certification through the PTCB or NHA. A high school diploma or GED is a requirement for certification. Additionally, formal training through an accredited pharmacy technician program is a requirement for PTCB certification.
Other Requirements
Applicants must disclose previous felony convictions on the application for registration. Legal documents and an explanation of the events leading up to the conviction should accompany the application if you have prior convictions. Admission to felonies could delay the registration process but does not automatically bar a candidate from registration. All applicants must complete the fingerprint card and submit to a criminal history check.
The Pharmacy Board may also, at their determination, require an applicant to submit to a physical or mental examination before granting approval of the license.
The Pharmacy Technician Program
Content
Pharmacy technician education programs are available at academic institutions, private institutions, health care organizations and various divisions in the Department of Defense and Public Health Service.
Since Kansas requires employers to train technicians in all aspects of the work they perform, a vast majority of the state's technicians acquire their skills through employer-based programs. Note that employer-based training does not qualify for national certification through the PTCB.
ASHP accredited programs cover the knowledge and skills that technicians need to fulfill their roles in the pharmacy. Key areas of study include:
An understanding of different pharmacy settings and needs
The role and responsibility of pharmacy technicians
Pharmacy ethics, laws and regulations governing pharmacy practice
Medical terms, symbols, and abbreviations as they relate to pharmacy
Pharmaceutical calculations
Identification of drugs, dosages, storage requirements, and routes of administration
Record keeping in relation to dispensing prescriptions
Aseptic techniques, compounding, labeling and packaging
The program will cover 600 hours or greater of theoretical and practical instruction. Students will complete a pharmacy externship at a retail and institutional pharmacy. Graduates will be prepared for success on the PTCB or ExCPT exam.
Duration and Cost
Tuition at academic institutions, such as PIMA Medical Institute, cost an average of $16,900 including the cost of books and supplies. Some online pharmacy technician programs cost an average of $2,495 and grant up to one year's access for you to complete at your own pace. You must have a high school diploma or GED equivalent and pass a criminal background check for entry into most programs. The background check is part of the requirement for participating in a pharmacy externship at a partner facility.
Although you might secure employer-based training, you may still need to complete a formal program to take a national certification exam. The PTCB, for example, requires candidates for certification to complete an ASHP accredited program. A huge benefit of accredited programs is the availability of financial aid to help reduce the cost of training.
The duration of on-campus pharmacy technician programs is generally 3 to 12 months.
National Exams
Associations such as the Pharmacy Technician Certification Board (PTCB) and the National Healthcareer Association grant certification to pharmacy technicians who meet their specified qualifications. The PTCE and ExCPT use assessment exams to determine technicians' knowledge, skills, and work readiness.
The Kansas Board of Pharmacy requires national certification from pharmacy technicians. Technicians may obtain certification from the PTCB or NHA and submit documentation of certification to the Board of Pharmacy.
The PTCE, the older of the two assessments, is developed and managed by the PTCB and candidates must pass the assessment and fulfill all other requirements to achieve certification.
Candidates for testing must have a high school diploma or equivalent education, complete an accredited pharmacy technician program, pass a criminal background check, disclose actions taken against state licenses and comply with PTCB certification policies.
The cost to take the exam is $129. After the PTCB approves the application, candidates can schedule a test date (within 90 days) at any one of Pearson Vue test centers across Kansas and the rest of the nation. Online testing is also available.
There's a total of 90 multiple choice questions, and candidates have 2 hours to answer them. Ten of the questions will not count towards the final score.
The ExCPT is another exam for pharmacy technicians. Developed by the National Healthcareer Association, the test is available at PSI/LaserGrade test centers across the nation. The computer-based exam comprises of 120 multiple-choice questions. Candidates have 2 hours to complete the test. The fee to take the exam is $115.
Acquiring Your State License
Application
Pharmacy technicians must apply for and receive an approval of registration from the Board of Pharmacy before working at state pharmacies. Use the following instructions to submit your application to the Board.
Download and fill out the pharmacy technician application
Submit the completed application with the non-refundable $67 registration fee
Affix copies of your state ID and social security card with the application.
Follow the instructions to complete the fingerprint card for background screening.
Provide copies of any pharmacy technician training
Submit proof of national certification – PTCB or NHA
Renewal
Pharmacy technicians must renew their registration with the Board every two years. Registrations expire on October 31. The online renewal portal opens in mid-September for those expiring in the same year.
The following is a guide to renewal:
Login to the Online Licensing Portal
Verify your registration renewal by visiting the License Verification page to check for an updated expiration date
Complete 20 hours of continuing education hours to submit your renewal
Pay the $20 renewal fee online
The Board may deny an application for renewal if there are any reports of disciplinary actions taken against the applicant.
Your new registration will be mailed within 10 business days after you submit the online renewal. If you fail to renew your license before the expiration date, the registration will expire. You will then be required to complete a new application and fingerprint card (cost is $67). You cannot work without a current registration.
Transfer
Pharmacy technicians licensed in another state must apply for registration with the Board of Pharmacy before taking up employment at state pharmacies.
Kansas Board of Pharmacy
800 SW Jackson, Room 1414
Topeka, KS 66612
Phone: (785) 296-4056
Fax: (785) 296-8420
E-mail: pharmacy@pharmacy.ks.gov
Pharmacy Technician Training Programs KS
Great Bend, KS Pharmacy Technician training programs:
Barton Community College
245 NE 30 RD
Great Bend, KS 67530
(800) 748-7594
Hay, KS Pharmacy Technician training programs:
North Central Kansas Technical College
2205 Wheatland Avenue
Hays, KS 67601
(785) 623-6160
Hutchinson, KS Pharmacy Technician training programs:
Hutchinson Community College
1300 N. Plum
Hutchinson, KS 67501
(620) 665-3346
Junction, KS Pharmacy Technician training programs:
Cloud County Community College
631 Caroline Ave.
Junction City, KS 66441
800-729-5101
Kansas City, KS Pharmacy Technician training programs:
Kansas City Kansas Community College
Continuing Education & Community Services
7250 State Avenue
Kansas City, KS 66112 US
855.520.6806
Overland Park, KS Pharmacy Technician training programs:
Johnson County Community College
12345 College Blvd Box 26
Overland Park, KS 66210-1299
(913) 451-1670
Wichita, KS Pharmacy Technician training programs:
Allied Health Career Training, LLC
1217 West Douglas Ave
Wichita, KS 67213
877-376-8593
Wichita Technical Institute
2051 S. Meridian Ave.
Wichita, KS 67213
(316) 347-8707