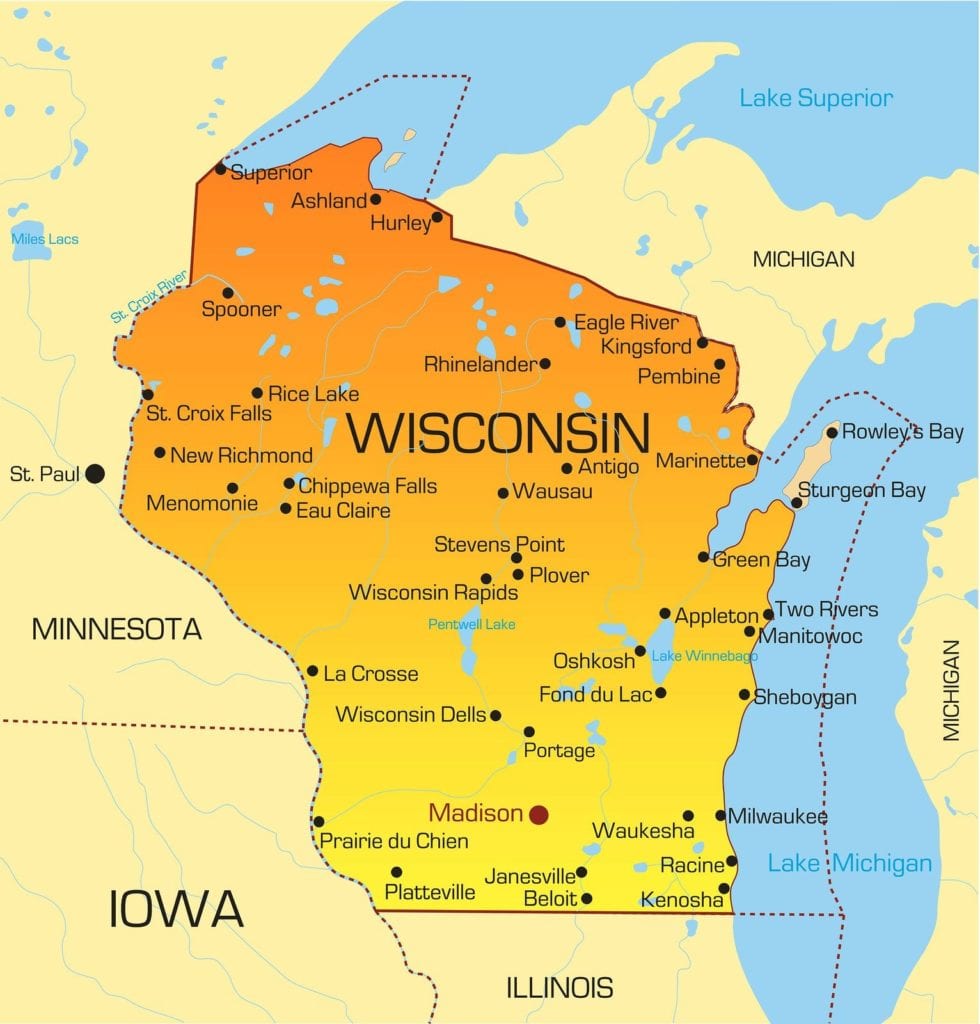 Pharmacy technicians play a critical role in ensuring medication safety while attending to the many needs of the public. Based on the projected demands for qualified pharmacy technicians, it is a great time to start a fulfilling career. The aging population with its complex medication requirements is a significant reason for the projected trends in pharmacy care. The pharmaceutical industry needs qualified professionals, in Wisconsin, to assist pharmacists with customer care and dispensing medications. Since there's currently no legislation governing the profession in Wisconsin, one of the best ways to take advantage of the demands in this field is to enroll in an accredited training program and get certified by a recognized authority, such as the PTCB or ExCPT. Through proper training and national certification, you'll earn a competitive advantage and prepare for the in-demand role of a Pharmacy Technician. The Wisconsin Department of Safety and Professional Services will provide updates to the requirements for pharmacy technicians when they're available.
Pharmacy Technician Schools in Wisconsin
Wisconsin Pharmacy Technician Requirements
License Requirement
The lack of legislation for pharmacy technicians in Wisconsin makes it easy for any individual to begin a career as a pharmacy technician. In other states, pharmacy technicians must first register with the Board of Pharmacy or other licensing authority before practicing in licensed pharmacies. Wisconsin has yet to initiate legislation to govern the profession. But the oversight by state authorities calls for increased diligence on the part of pharmacy employers and pharmacists-in-charge as they're the ones liable if something goes wrong. For this reason, the state not only defines the role of a pharmacy technician, but also specifies the tasks the individual can and cannot perform. As in other states, pharmacy technicians report directly to a licensed pharmacist and assist only with the technical and nonjudgmental functions of the pharmacy.
In light of the absence of regulations relating to pharmacy technician registration, training, and certification, pharmacy employers will use their developed guidelines for hiring and training technicians. Most employers recognize the value of nationally certified technicians. These technicians carry the CPhT designation and are competent, knowledgeable and efficient, which frees the pharmacist to focus directly on patient care. According to a PTCB survey, certified technicians are also less likely to have medical errors.
Pharmacy employers will favor trained and certified technicians as it cuts the time needed to train new employees. However, all employers must provide some form of formal training to ensure pharmacy technicians can perform the functions assigned.
Age Requirement
Applicants must be at least 18 years old to begin working at pharmacies in Wisconsin.
Education Requirement
The minimum education required depends on the employer. However, having a high school diploma or equivalent will increase your chances of employment. The pharmacy technician curriculum covers extensive calculations and reading comprehension, so your competency in those areas will help you succeed. Additionally, the PTCB and ExCPT requires applicants to possess a high school diploma as one of the requirements for certification. Applicants for ExCPT certification will need to submit proof of formal pharmacy technician training or at least 12 months of employment in a pharmacy setting. Formal training is also required for PTCB certification.
Additional education requirements for special tasks within the pharmacy:
For product verification of a prescription or chart order, the pharmacy technician must meet the following:
Must be at least 18 years old.
Must have completed an accredited technician training program or have a minimum of 500 hours of experience in product selection, labeling and packaging
Must have completed a didactic and practical training curriculum approved by the supervising and managing pharmacist that includes training in all of the following:
Elements of correct product including all of the following:

Drug name
Strength
Formulation
Expiration date
Beyond use date

Common dispensing medication errors and concepts including all of the following:

Wrong medication
Wrong strength
Wrong formulation
Extra or insufficient quantity
Omitted medications if utilizing unit dose or compliance packaging.
Expired medication
Look-alike or sound-alike errors
High-alert medications

Eligible medications for delegate-check-delegate.
Organizational policies and procedures on reporting of medication errors
Overview of the medication use process including all of the following:

∙ Procurement
Ordering
Dispensing
Administration
Monitoring

A practical training designed to assess the competency of the delegate prior to starting the validation process. The practical training shall include simulation of at least two occurrences of each of the following:

Wrong drug
Wrong strength
Wrong formulation
Omitted medication, if utilizing unit dose or compliance packaging
Other Requirements
The state does not mandate a criminal background check for pharmacy technicians. However, there are practical reasons a prospective employer would perform a background check on prospective employees. Employers are ultimately accountable for the actions of any employee, so they'll forego the "gut" feeling and instead rely on criminal background checks to avoid hiring anyone convicted of a felony, especially convictions relating to controlled dangerous substances. A criminal background check will help employers determine if an applicant has a delinquent past.
The Pharmacy Technician Program
Content
Pharmacy technician training programs prepare students for entry into the field of pharmacy as trained technicians. ASHP-accredited and employer-based programs provide comprehensive training so graduates will have the skills needed to function in community and organized health care pharmacy settings. Moreover, training programs equip students with the knowledge to succeed on national exams provided by the PTCB and ExCPT.
Training at colleges, vocational schools, and other traditional institutes comprise of didactic, hands-on lab and an externship opportunity at community and hospital pharmacies. The actual training hours depending on the institute, but programs accredited by the ASHP typically provide at least 600 hours at minimum. Many accredited institutes in Wisconsin provide more than the required minimum. For instance, the University of Wisconsin pharmacy technician training offers at least 714 contact hours.
Employer-sponsored programs bear a striking similarity to those offered at traditional institutes. Employers use didactic combined with extensive hands-on training to prepare students for their role in the pharmacy. According to state requirements, the training equips students with skills to:
Accept written, oral, or electronic prescription orders
Prepare prescription labels
Retrieve medication from stock
Count or measure medication and place in containers for dispensing
Compound pharmaceuticals
Affix labels to containers and include information for dispensing
Calculate dosages
Read and interpret prescriptions
Communicate cordially with customers
Understand state laws and ethics governing the pharmacy
Each institute and employer will have individual requirements for entry into the programs. However, prospective students should be at least 18 years and in good health. A good moral character and no criminal convictions are other common requirements for entry.
Duration and Cost
If you don't have the money to pay tuition, training at your future employer may be your next best option. There are hundreds of pharmacies across Wisconsin that sponsor training, including the cost of course materials, textbooks, and uniform. While employer-based training offers the benefit of free tuition, with the exception of a few larger chains, the programs are not accredited. The lack of accreditation makes it difficult to transfer from one pharmacy to another or from Wisconsin to other states. If you plan to pursue further education, college and universities will not give you credit for the training. Therefore, it's important that you take your short- and long-term goals into consideration when choosing a training option.
For paid training, expect to pay an average of $2,495 inclusive of tuition, textbooks, lab coat rental, first aid/CPR, disposable scrubs and equipment fees. Students are responsible for criminal background check, immunization, and transport to and from the clinical externship. Graduates have the option to apply to for national certification, which adds an extra $129 to the final costs. The average training program covers 650 hours of training, which is equivalent to 6 to 8 months.
National Exams
The decision to become certified is completely up to the candidate. However, certification gives pharmacy technicians national recognition and makes them more appealing to prospective employers. There are two national certifying authorities for pharmacy technicians; the PTCB and the ExCPT.
The PTCB's certification program enables pharmacy technicians to work effectively with pharmacists, offering quality patient care and service. Candidates who pass the PTCE and meet all the eligibility requirements become Certified Pharmacy Technicians (CPhT).
Apart from meeting the initial requirements and passing the multiple-choice exam, technicians must obtain 20 hours of continuing pharmacy education and one hour of medication safety within the two-year period in order to maintain certification.
To take the exam, you must submit your application to the PTCB online and pay the $129 fee using a credit card. Once the PTCB verifies your age, education, and criminal history background, you can schedule your exam at any one of the 200+ Pearson Vue testing centers nationwide.
The ExCPT, developed by the NHA, is growing in popularity in many states. Applicants must be at least 18 years, possess a high school diploma and complete a formal training program (or have 12 months of pharmacy employment) in order to qualify for certification. The ICPT has contracted with PSI/LaserGrade to administer with 100-question multiple-choice exam. The exam is available 310 days a year, and the cost for certification is $115.
Contact the Department of Safety and Professional Services:
Post Office Mailing Address:
State of Wisconsin
Department of Safety and Professional Services
PO Box 8935
Madison, WI 53708-8935
Street Address:
Department of Safety and Professional Services
1400 East Washington Avenue, Room 112
Madison, WI 53703
Phone:
(608) 266-2112
(877) 617-1565
Email: dsps@wisconsin.gov
Pharmacy Technician Training Programs Wisconsin
Appleton, WI Pharmacy Technician Training Programs:
Fox Valley Technical College
1825 N. Bluemound Drive
Appleton, WI 54912-2277
800-735-FVTC (3882)
Burlington, WI Pharmacy Technician Training Programs:
Gateway Technical College
496 McCanna Parkway
Burlington WI 53105
800-247-7122
Cleveland, WI Pharmacy Technician Training Programs:
Lakeshore Technical College
1290 North Avenue
Cleveland, WI 53105
(920) 693-1841
Fennimore, WI Pharmacy Technician Training Programs:
Southwest Tech
1800 Bronson Boulevard
Fennimore, WI 53809
608.822.3262
Fond du Lac, WI Pharmacy Technician Training Programs:
Moraine Park Technical College
235 North National Avenue
Fond du Lac, WI 54936
800-472-4554
Green Bay, WI Pharmacy Technician Training Programs:
Northeast Wisconsin Technical College
2740 West Mason Street,
Green Bay, WI 54307
(920) 498-5444
Janesville, WI Pharmacy Technician Training Programs:
Blackhawk Technical College
6004 S County Road G
Janesville, WI 53546-9458
608-758-6900
La Crosse, WI Pharmacy Technician Training Programs:
Western Technical College
400 Seventh Street North
La Crosse, WI 54601
608.785.9200
Gundersen Health System
1900 South Avenue
La Crosse WI 54601
608-782-7300
Madison, WI Pharmacy Technician Training Programs:
UW Health
600 Highland Avenue (Mail Code: 1530)
Madison, WI 53792
(608) 890-6630
Milwaukee, WI Pharmacy Technician Training Programs:
Milwaukee Area Technical College
700 West State Street
Milwaukee, WI 53233
(414) 297-7135
Pewaukee, WI Pharmacy Technician Training Programs:
Waukesha County Technical College
800 Main Street,
Pewaukee, WI 53072
262.691.5566
Stevens Point, WI Pharmacy Technician Training Programs:
Stevens Point Campus
1001 Centerpoint Drive
Stevens Point, WI 54481
(715) 344-3063