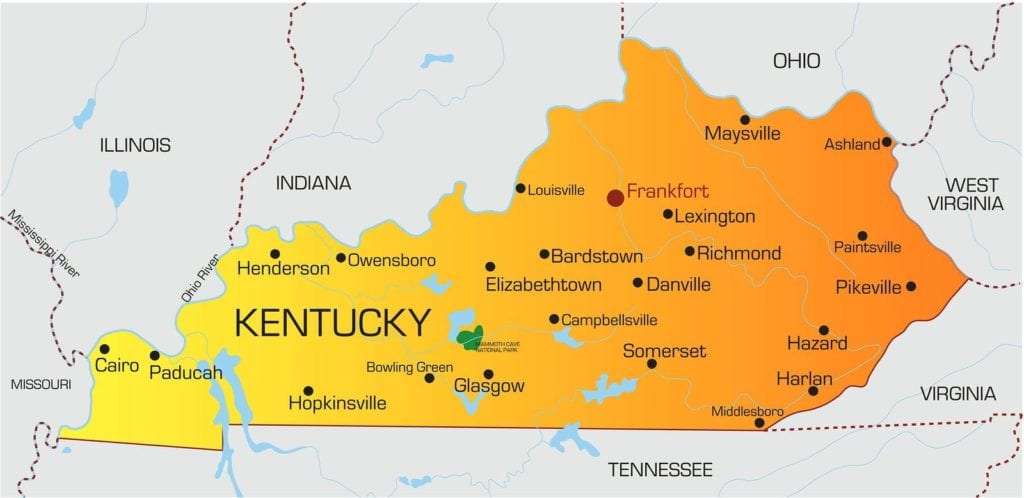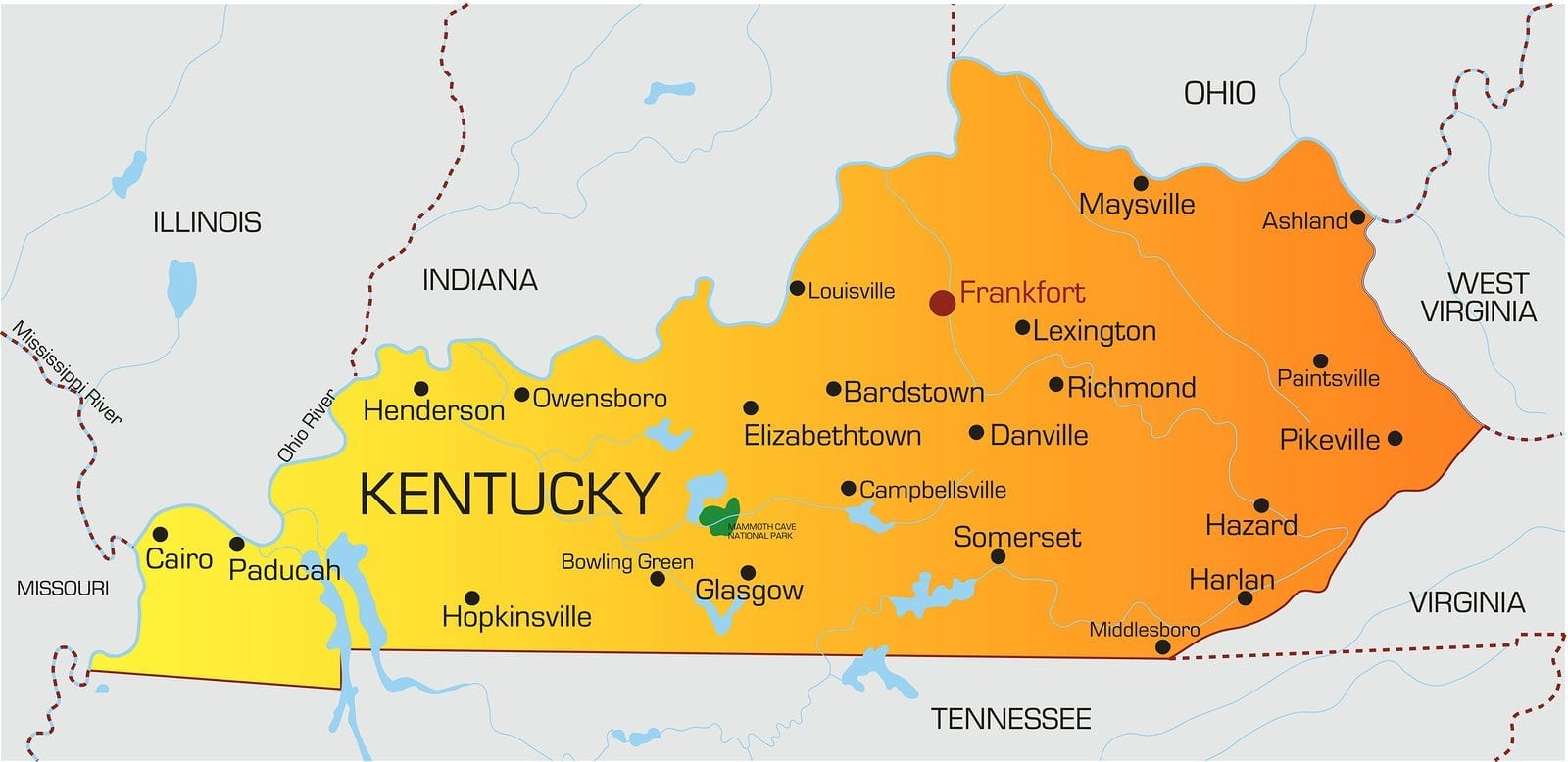 A pharmacy technician conducts technical functions under the supervision of a Registered Pharmacist. The duties include preparing prescriptions, repackaging, compounding, inventory, and billing. The Kentucky State Board of Pharmacy recognizes PTCB and ICPT certification although it is not required for registration. Employers are especially invested in pharmacy technician certification as it enables employees to work effectively and offer quality patient care and service with an emphasis on safety. Trained and certified pharmacy technicians help pharmacists better serve patients and focus heavily on counseling and direct patient care services. Pharmacy technicians must register with the Board and renew annually to provide technical services at the state's licensed pharmacies.
Pharmacy Technician Schools in Kentucky
Kentucky Pharmacy Technician Requirements
License Requirement
According to regulations, all pharmacy technicians must register with the Kentucky Board of Pharmacy. Once registered, technicians must place the registration certificate in a visible place in their primary place of employment. The pocket registration card must be in their possession while working. Pharmacy technicians with expired licenses should not submit a new registration application, but seek to renew or reinstate their expired licenses. The online license verification tool is useful when you need to determine the status of your registration. Pharmacy interns registered with the Board of Pharmacy do not need to register as a pharmacy technician to function in the role.
The Board permits technicians to assist in the practice of pharmacy without obtaining a registration if the individual:
Filed an application and no more than 30 days have elapsed. The individual must discontinue working upon notification of a denied application. Persons younger than 16 years cannot provide pharmacy technician services.
Is a student enrolled in a pharmacy technician training Students do not need to register to participate in the clinical component of the programs.
Individuals who have been denied a license in any jurisdiction and those with revoked or suspended licenses cannot provide pharmacy technician services. Pharmacy technicians must renew their registrations prior to the annual March 31st deadline in order to continue working.
Age Requirement
Pharmacy technicians must be at least 16 years old when applying for registration with the Board. The Board recognizes Certified Pharmacy Technicians who complete the national certification exam administered by the PTCB and ICPT. Both agencies require applicants to be at least 18 years old at the time of application.
Education Requirement
While many state pharmacy boards place strong emphasis on pharmacy technician education, there are no regulations outlining minimum education requirements for Kentucky's technicians. Pharmacy employers may stipulate a minimum high school diploma from prospective employees. Additionally, pharmacy technicians who plan to pursue national certification must have a high school diploma or GED equivalent.
Other Requirements
The Kentucky Board of Pharmacy expects pharmacy technicians to possess a good moral character, including no history of drug use or felony and misdemeanors. A positive response to the criminal history/drug use questions on the application must be accompanied by supporting documentation, such as a police reports, court documents, and other related documents.
The Pharmacy Technician Program
Content
Kentucky's accredited pharmacy technician training programs help students build skills in preparing prescriptions, maintaining patient profiles, filling out insurance claims forms, and managing inventory. Students must complete the didactic and practical externship in order to graduate from most programs. The combination of theory and hands-on training also prepare graduates for the national PTCB or ICPT exam. ASHP accredited programs require students to complete at least 100 hours of clinical training, which prepares them for work in the real world setting, but also gives employers an opportunity to assess their skills prior to hiring them as capable pharmacy technicians. The externship may take place at a community pharmacy and hospital pharmacy to help students fit into a variety of settings.
Essential elements of the training include instruction in pharmacy law, anatomy/systems, communication skills, aseptic IV preparation, compounding, pharmacology, pharmaceutical calculations, medical terminology, over the counter medications, and much more.
Training is available at Kentucky's colleges, universities, and vocational schools. However, prospective pharmacy technicians can also train under the direction of a licensed pharmacist in a community pharmacy. The prerequisite for entry varies; training providers may require students to complete a criminal background check, TB test, drug screen, and physical exam. Others may have an age requirement and administer an entrance exam to applicants who do not possess a high school diploma.
Duration and Cost
A top-notch pharmacy technician diploma program, such as a the one offered by Sullivan University, costs $27,000 plus extra for books and supplies. The associate's degree program at Day College costs $36,000 for tuition only. Fortunately, there are affordable training programs at institutions like Jefferson College, which cost an average of $4,200 for tuition and books. Always inquire about additional costs, such as textbooks, lab fees, registration, and uniform, as training providers do not include these extras in their advertised costs. Financial aid may be available to help students meet the cost of training. The duration of the training program depends on the outcome; diploma programs can last up to 12 months and degree programs run for 18 to 24 months.
Employer-based training presents the opportunity for many technicians to acquire knowledge and skills without the accompanying costs. A pharmacist-in-charge will design the program and ensure that students/employees get all the skills they need to work effectively. Keep in mind that these opportunities are rare since many time-strapped employers hire pharmacy technicians with prior training and certification.
National Exams
National certification is not necessary to register as a pharmacy technician with the Kentucky Board of Pharmacy. However, certification may be important to a prospective employer who will hire the best and the most qualified candidates. National certification obtained through the PTCB or ICPT demonstrates that you have the knowledge and skills as well as a high commitment to the profession. It also demonstrates your commitment to growth and providing excellent patient care.
Applicants for certification must pass the agency's exam and meet the other requirements to earn the CPhT credential. The applicant must possess a high school diploma or GED equivalent, pass a criminal background check, and complete formal pharmacy technician training (in the case of the ICPT). After acquiring the CPhT designation, technicians must complete the continuing education requirements and renew biennially to maintain their status.
The PTCE is the product of the PTCB and a widely recognized exam. Technicians certified by this agency have the basic competency skills, but must continue to meet the high standards for maintaining certification. This requirement helps to improve critical thinking and help employers decrease staff turnover. The exam is administered by Pearson Vue at state of the art testing centers across Kentucky. Pharmacy technician training is not a strict requirement for success. However, training helps to increase a candidate's chances of success. The fee for certification is $129, which covers part the cost of the computerized, two-hour exam and other administrative costs. The fee for biennial renewal is $40.
The alternative to the PTCE is the ExCPT, which is gaining ground with many state boards and pharmacy employers. Applicants must meet the age, training, education and criminal background requirements to take the test and obtain certification. Applicants without formal pharmacy technician training must have evidence of at least 12 months of pharmacy related employment to challenge the exam. The computerized exam allows for immediate results following the exam. The test is 2 hours' long and contains 110 questions. The fee is $105; CPhTs must renew their certification every 2 years.
Acquiring Your State License
Application
An individual may not practice as a pharmacy technician unless he/she submits an application for registration using an application form provided by the Board. There are two ways to register: using the online application or a paper application. For both submissions, the applicant should print the registration certificate online after the Board processes the registration. Applicants must be at least 16 years with no history of felony, misdemeanor and drug abuse.
Pharmacy Technician Application:
Following are the steps for registration.
Submit your application online for faster processing of your application. Alternatively, you can print the paper application and return the completed application to the Kentucky Board of Pharmacy.
Provide details of your employment, including the pharmacy's permit number. Use a separate piece of paper to submit details if you work at multiple pharmacies.
Respond to the criminal history and drug use questions and enclose supporting documents if you provide a positive answer to any of the questions.
Enclose the $25 application fee using a check or money order payable to the Kentucky Board of Pharmacy.
Double check the application before mailing to the address provided below.
The processing time for applications is 3 to 5 business days. Once the Board approves your application, you can print the certificate online and keep a copy at your place of employment. Applications, where the applicants answer "yes" to criminal convictions or drug use questions, will take longer to process. False or fraudulent information may result in disciplinary actions.
Renewal
All registrations expire annually on March 31st. The Board encourages online renewal for faster processing. However, license holders can print a paper renewal and forward the completed application to the Kentucky Board of Pharmacy. License holders must notify the Board of their address changes within 30 days.
Following are the steps for renewal.
Use the online portal to renew online or print a paper renewal application.
The fee for renewal is $25. For renewal after the March 31st deadline, the license holder must include an additional $25 delinquent fee.
A pharmacy technician who continues to work without renewing the registration may be subject to disciplinary action.
Transfer
An out-of-state pharmacy technician must follow the steps for a new registration in order to begin practicing in Kentucky.
Contact the Board:
Kentucky Board of Pharmacy
State Office Building Annex, Suite 300
125 Holmes Street
Frankfort, KY 40601
Phone: (502) 564-7910
Fax: (502) 696-3806
Email: pharmacy.board@ky.gov
Pharmacy Technician Training Programs Kentucky
Ashland, KY Pharmacy Technician Training Programs:
Ashland Community and Technical College
1400 College Drive
Ashland, KY 41101
(606) 326-2154
Bowling Green, KY Pharmacy Technician Training Programs:
Western Kentucky University
1906 College Heights Blvd #41038
Bowling Green, KY 42101
270-745-3325
Daymar College
2421 Fitzgerald Industrial Drive
Bowling Green, KY 42101
1.877.258.7796
Ross Medical Education Center
1751 Scottsville Rd, Ste 1
Bowling Green, KY 42104
(888) 857-4720
Campbellsville, KY Pharmacy Technician Training Programs:
Campbellsville University
1 University Dr.
Campbellsville, Kentucky 42718
270-789-5000
Covington, KY Pharmacy Technician Training Programs:
Ruwe Family Pharmacy
434 Scott St
Covington, KY 41011
(859)431-3304
Walgreens Pharmacy #2991
1026 Madison Ave
Covington, KY 41011
(859)491-9883
Kroger Pharmacy #381
1525 Madison Ave
Covington, KY 41011
(859)431-5566
Jeffersonville, KY Pharmacy Technician Training Programs:
Genoa Pharmacy
404 Spring St
Jeffersonville, IN 47130
(812)284-6418
Hanger's Medical Arts Pharmacy
207 Sparks Ave
Jeffersonville, IN 47130
(812)283-3592
Lexington, KY Pharmacy Technician Training Programs:
Bluegrass Community and Technical College
164 Opportunity Way
Lexington KY 40511
859-246-6200
Eastern State Hospital Pharmacy
627 W Fourth St
Lexington, KY 40508
(859)246-7000
Lexington Fayette Cty Hlth Dept
650 Newtown Pike
Lexington, KY 40508
(859)288-2478
Kentucky Clinic Pharmacy
740 S Limestone St J-134
Lexington, KY 40536
(859)323-5855
Rite Aid Pharmacy #3347
130 W Loudon Ave
Lexington, KY 40508
(859)281-9660
Kroger Pharmacy #315
704 E Euclid Ave
Lexington, KY 40502
(859)266-3331
Lexington Clinic Pharmacy
1221 S Broadway
Lexington, KY 40504
(859)258-4794
Rite Aid Pharmacy #3910
878 E High St
Lexington, KY 40502
(859)266-1171
Rite Aid Pharmacy #3947
1335 S Broadway
Lexington, KY 40504
(859)254-7777
Office Park Pharmacy
1401 Harrodsburg Rd Ste B155
Lexington, KY 40504
(859)276-3905
Kroger Pharmacy #768
1600 Leestown Rd
Lexington, KY 40511
(859)259-0965
Walmart Pharmacy #2783
500 W New Circle Rd
Lexington, KY 40511
(859)381-1530
CVS Pharmacy #6941
118 E New Circle Rd
Lexington, KY 40505
(859)254-1326
Tricare Pharmacy Network
1051 Newtown Pike Ste 140
Lexington, KY 40511
(859)277-2271
Walgreens Pharmacy #9857
110 Towne Center Dr
Lexington, KY 40511
(859)288-2172
Cardinal Hill Rehab Hosp Phcy
2050 Versailles Rd
Lexington, KY 40504
(859)367-7186
Wheeler Pharmacy
336 Romany Rd
Lexington, KY 40502
(859)266-1131
Kroger Pharmacy #359
1650 Bryan Station Rd
Lexington, KY 40505
(859)293-6476
Walgreens Pharmacy #5574
260 New Circle Rd NE
Lexington, KY 40505
(859)225-8903
Rite Aid Pharmacy #3912
1307 Winchester Rd
Lexington, KY 40505
(859)254-4471
Sam's Club Pharmacy #8188
1045 E New Circle Rd
Lexington, KY 40505
(859)281-6615
Rite Aid Pharmacy #3913
2284 Versailles Rd
Lexington, KY 40504
(859)278-3471
Rood And Riddle Pharmacy
1517 Bull Lea Rd Ste 150
Lexington, KY 40511
(859)246-0112
Central Baptist Home Infusion
2100 Nicholasville Rd
Lexington, KY 40503
(859)260-6197
Walgreens Pharmacy #10801
2285 Versailles Rd
Lexington, KY 40504
(859)254-0237
Infusion Partners
2025 Regency Rd
Lexington, KY 40503
(859)277-2013
Kroger Pharmacy #L361
1808 Alexandria Dr
Lexington, KY 40504
(859)277-0767
Walgreens Pharmacy #10206
2290 Nicholasville Rd
Lexington, KY 40503
(859)276-1553
Pasadena Pharmacy
280 Pasadena Dr
Lexington, KY 40503
(859)260-2469
Rite Aid Pharmacy #7892
100 Malabu Dr
Lexington, KY 40503
(859)278-2087
Hubbard & Curry Pharmacy
2387 Professional Heights Dr Ste 160
Lexington, KY 40503
(859)278-8408
Lincare Pharmacy
2514 Regency Rd
Lexington, KY 40503
(859)278-7700
K Mart Pharmacy #4232
2520 Nicholasville Rd
Lexington, KY 40503
(859)278-6029
Kroger Pharmacy #767
3199 Beaumont Centre Cir
Lexington, KY 40513
(859)219-1842
Kroger Pharmacy #737
1060 Chinoe Rd Ste 190
Lexington, KY 40502
(859)335-2380
Professional Pharmacy
3050 Harrodsburg Rd Ste 101
Lexington, KY 40503
(859)278-6449
Rite Aid Pharmacy #3921
3349 Tates Creek Rd
Lexington, KY 40502
(859)266-0413
Rite Aid Pharmacy #3931
2700 Richmond Rd
Lexington, KY 40509
(859)269-5396
Rite Aid Pharmacy #4041
2296 Executive Dr
Lexington, KY 40505
(859)294-4202
Meijer Pharmacy #184
351 Meijer Way Ste 100
Lexington, KY 40503
(859)219-3733
Rite Aid Pharmacy #1015
3101 Clays Mill Rd
Lexington, KY 40503
(859)223-9202
Walgreens Pharmacy #9631
101 E Reynolds Rd
Lexington, KY 40517
(859)272-0476
Kroger Pharmacy #407
3101 Richmond Rd Ste 204
Lexington, KY 40509
(859)269-4637
Ridge Behavioral Health System
3050 Rio Dosa Dr
Lexington, KY 40509
(859)269-2325
Walmart Pharmacy #2060
3180 Richmond Rd
Lexington, KY 40509
(859)268-1109
Walmart Pharmacy #3894
2350 Grey Lag Way
Lexington, KY 40509
(859)263-0526
CVS Pharmacy #6942
3097 Old Todds Rd
Lexington, KY 40509
(859)266-3209
Lexington Clinic East Pharmacy
100 N Eagle Creek Dr
Lexington, KY 40509
(859)258-5100
Meijer Pharmacy #161
2155 Paul Jones Way
Lexington, KY 40509
(859)264-3033
Rite Aid Pharmacy #3949
3120 Pimlico Pkwy Ste 178
Lexington, KY 40517
(859)273-7963
Federal Medical Center Pharmacy
3301 Leestown Rd
Lexington, KY 40511
(859)253-8834
London, KY Pharmacy Technician Training Programs:
KCTCS Somerset Community College
SCC Laurel Campus 100 University Drive
London, KY 40741
(606) 878-4865
Louisville, KY Pharmacy Technician Training Programs:
Jefferson Community and Technical College
109 E. Broadway
Louisville, KY 40202
(502) 213-4008
Sullivan University
2100 Gardiner Lane
Louisville, KY 40205
(502) 413-8961
Efillrx Pharmacy
100 E Liberty St Ste 700
Louisville, KY 40202
(502)568-8830
Medical Towers Pharmacy
234 E Gray St Ste 140
Louisville, KY 40202
(502)583-6777
Kroger Pharmacy #348
924 S 2nd St
Louisville, KY 40203
(502)589-9394
Walgreens Pharmacy #9005
200 E Broadway
Louisville, KY 40202
(502)568-4864
Brown Cancer Center Pharmacy
529 S Jackson St Ste 421
Louisville, KY 40202
(502)561-7423
Univeristy Hospital OP Pharmacy
401 E Chestnut St Fl 1
Louisville, KY 40202
(502)813-6100
University Of Louisville Phcy
530 S Jackson St
Louisville, KY 40202
(502)562-3571
Portland Family Hlth Cntr Phcy
2215 Portland Ave
Louisville, KY 40212
(502)774-8631
Rite Aid Pharmacy #4629
409 W Oak St
Louisville, KY 40203
(502)585-4254
Walgreens Pharmacy #3601
3800 Poplar Level Rd
Louisville, KY 40213
(502)459-7682
CVS Pharmacy #6203
3997 7th Street Rd
Louisville, KY 40216
(502)448-3383
Kroger Pharmacy #191
3917 7th Street Rd
Louisville, KY 40216
(502)447-3393
Newport, KY Pharmacy Technician Training Programs:
Newport Drug Center
948 York St
Newport, KY 41071
(859)291-2578
CVS Pharmacy #6119
2001 Madison Ave
Covington, KY 41014
(859)581-0835
Remke Markets Pharmacy #9
82 Carothers Rd
Newport, KY 41071
(859)655-2241
Kroger Pharmacy #359
53 Donnermeyer Dr
Bellevue, KY 41073
(859)431-5413
Kroger Pharmacy #423
130 Pavilion Pkwy
Newport, KY 41071
(859)292-5680
Target Pharmacy #2483
160 Pavilion Pkwy
Newport, KY 41071
(859)814-0141