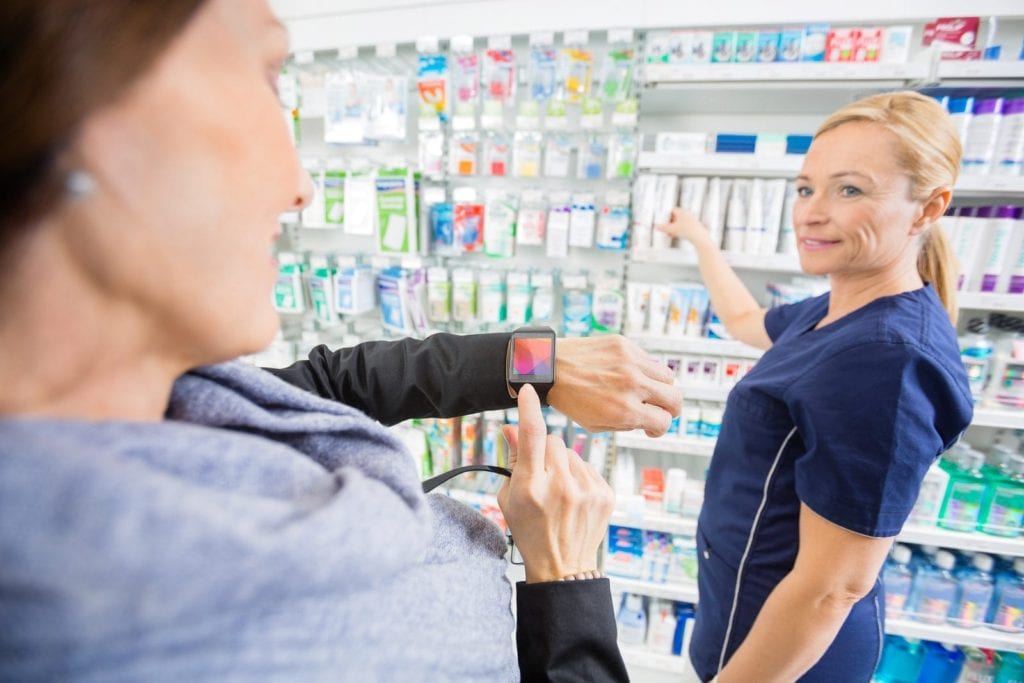 The role and responsibilities of a pharmacy technician are determined by the setting in which the technician practices. In every setting, the technician assists the pharmacist with the dispensing of medication to patients and assumes a critical role in the general pharmacy operation. The Kentucky Board of Pharmacy determines the specific tasks the technician may perform, and although the employee is trained to receive, interpret and prepare prescriptions for dispensing, the pharmacist must check the final order before it is dispensed to the patient. General duties include filling and labeling prescriptions, maintaining patient profiles, managing inventory, compounding medications, receiving payments, and preparing insurance claims. In an institutional setting, pharmacy technicians may be tasked with additional duties, such as filling automated medication dispensers, making IVs using aseptic techniques, answering calls from nurses, physicians, and patients, and simple billing. In general, pharmacy technicians must be customer-oriented with an emphasis on accuracy and safety to avoid medication errors and help patients live happier and healthier lives.
Jefferson Community & Technical College
The pharmacy technician program at JCTC is accredited by the American Society of Health-System Pharmacists. The diploma program has two embedded certificates that are designed to prepare students for a career in a community, hospital, and other pharmacy environments. In addition to entry-level employment, the program also prepares students for the national PTCE administered by the PTCB. Course topics include pharmacy procedures and skills, pharmacy calculations, pharmacology, IV preparations, admixture preparations, pharmacy experience, drug classifications, and medical terminology. The curriculum covers 135 to 195 lab hours, 678 to 723 lecture hours, and 160 clinical hours. The prospective student must first apply to the college and meet the admission requirements prior to enrolling in the pharmacy technician program. Enrollment is limited to 20 persons.
Admission criteria:
Must apply and obtain admission to JCTC
Must have a high school diploma or GED
Ensure that official transcripts are submitted to the registrar's office
Place in or above MAT 61 for the pharmacy tech program
Complete non-core classes with a grade C or higher – First Year Experience, Medica Terminology, Introduction to Computing, Communication, Anatomy and Physiology
Must meet the program's technical functions including emotional functions, communication skills, visual acuity, and fine and gross motor skills
Meet with the Pharmacy Tech faculty
Submit to a background check and drug screening
Tuition for the program is $8,112 for in-state students. Additional costs for uniforms, liability insurance, criminal background check, drug testing, CPR certification, books, and PTCB exam must be covered by the student.
Address: 109 East Broadway, Louisville, KY 40202
Phone: (502) 213-5333
Toll-Free: (855) 2GO-JCTC
Sullivan University
The academic-based pharmacy technician program at Sullivan University is operated as part of the College of Pharmacy within The Sullivan University System. The program offers students several advantages, including faculty members who are practicing pharmacists, use of the in-house compounding pharmacy and community and institutional mock pharmacies, and a drug information center. The mock-pharmacy environment reduces lecture hours and promotes learning through hands-on practice. In addition to practical work in the labs, students must complete a 100-hour externship in a community pharmacy and another 100-hour externship in an institutional pharmacy. With more than 40 affiliate partners, Sullivan pharmacy technician students have a selection of a wide range of pharmacies to work with. The ASHP-accredited curriculum covers instruction in computer applications, pharmaceutical calculations, institutional sterile compounding, medication safety, pharmacotherapeutics, health and safety techniques, medical terminology, introduction to pharmacy, anatomy and physiology, community pharmacy operations, institutional pharmacy operations, principles of customer service, and pharmacy externship. Some of the coursework will be delivered online. Graduates will have completed 96 credit hours and be prepared for success on the PTCB exam. The duration of the program is 12 to18 months.
Admission criteria:
Must complete an application for admission to the university and pay the enrolment fee
Request and submit transcripts from all post-secondary educational institutions
Complete an entrance evaluation – a waiver is available for applicants with acceptable ACT or SAT scores
Must have a high school diploma or GED certificate
Complete a criminal background check and drug screen
Attend an interview with a member of the faculty
Tuition for the certificate program is $22,120. Books and supplies cost $2,400.
Website: https://www.sullivan.edu/
Address: 3101 Bardstown Road, Louisville, KY 40205
Phone: (502) 456.6505
Toll-Free: (800) 844.1354
Eastern Kentucky University
The pharmacy technician program at Eastern Kentucky University is delivered completely online. The comprehensive training prepares students for PTCB certification and employment as a pharmacy technician. The training will emphasize federal and state laws that govern practice, ethics of pharmacy practice, preparation for the PTCB exam, and pharmacy operations. Course modules include orientation to pharmacy, pharmacy laws and ethics, pharmaceutical calculations, pharmacology, communication skills, insurance and inventory procedures, lab modules, and clinical rotations. Students will participate in lab experiences in retail and hospital settings. The outcome of the comprehensive final exam will determine students' eligibility for the pharmacy externship. The externship will be conducted at a local CVS or Walgreens pharmacy. The program is self-paced and gives students the opportunity to complete the requirements in up to 12 months. The time for the scheduled externship is not included.
Admission criteria:
Complete the registration and pay the course fee
Must have a high school diploma or GED certificate
Must have a computer and reliable internet connection
Complete a criminal background check and drug screen to participate in the pharmacy externship
Tuition for the program is $2,495.