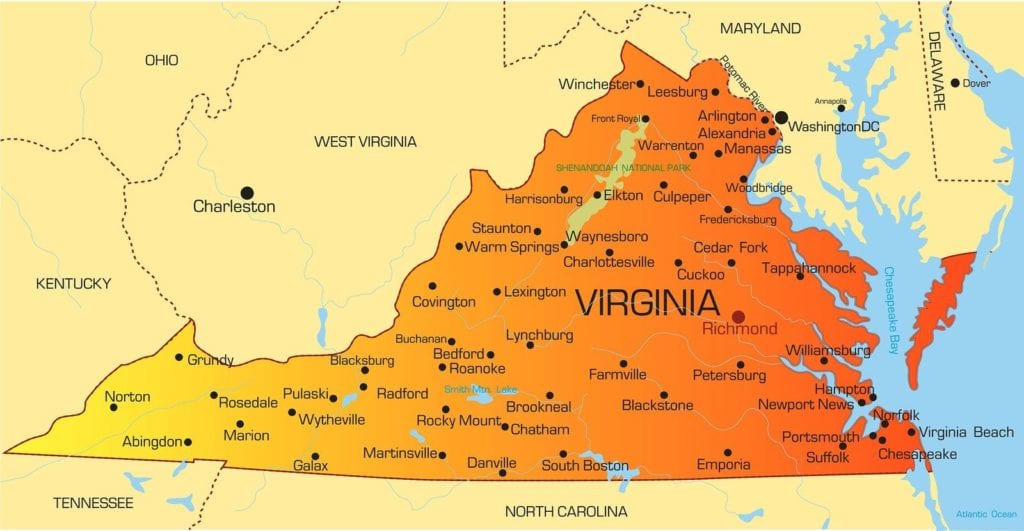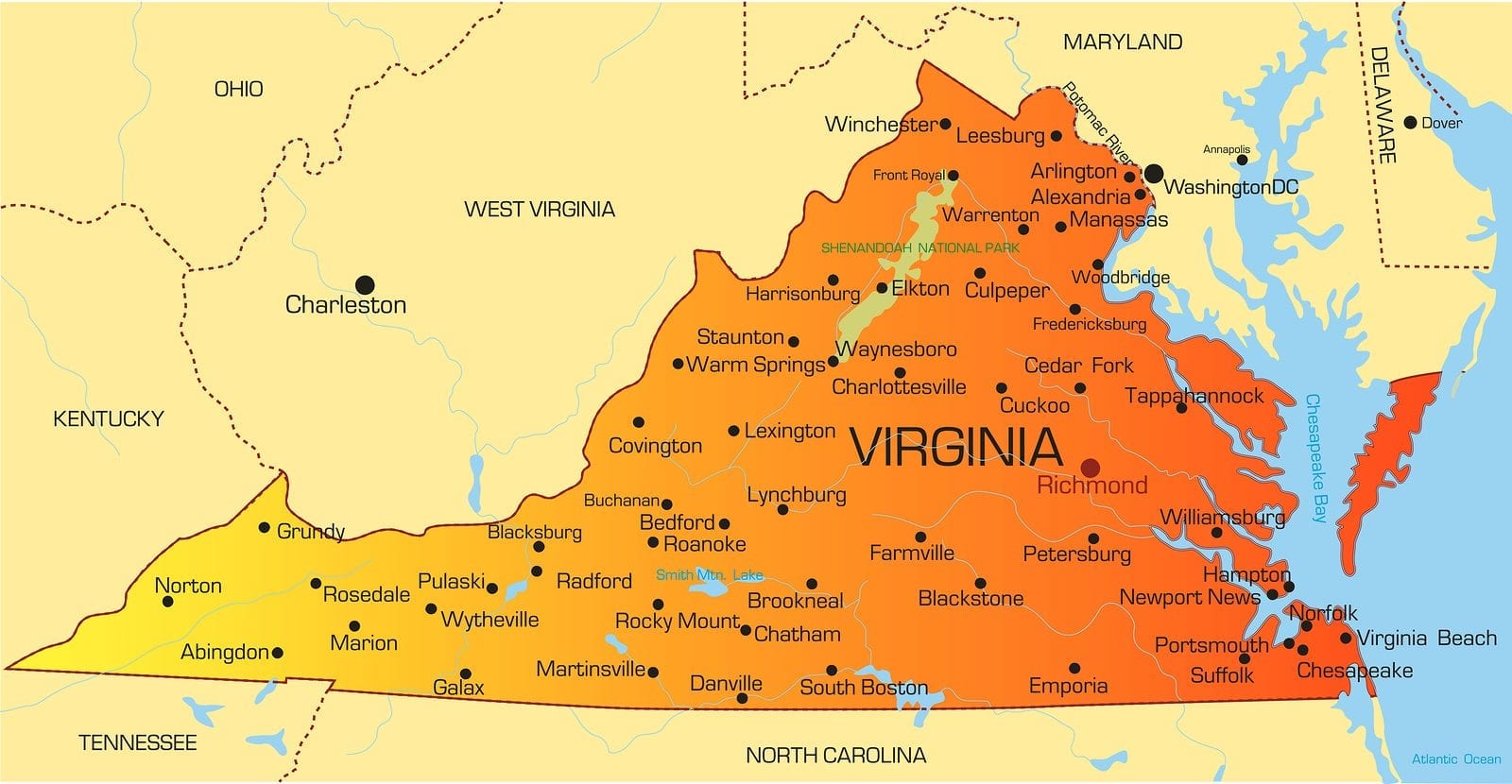 Pharmacy technicians work pharmacy counters, attending to customers' needs and dispensing medication. They work in various health care settings, from hospitals to retail locations, executing numerous tasks that don't need the professional judgment of a pharmacist. Their primary responsibilities include managing inventory, labeling, dispensing and formulating medications, billing, and data entry. Pharmacy techs must communicate effectively with customers and other medical professionals. They should be knowledgeable about the medications they dispense in order to respond to patient questions. Virginia's pharmacy technician training programs, managed by the Board of Pharmacy, ensures prospective technicians obtain the knowledge and techniques required to support licensed pharmacists. A Board-developed state exam measures technicians' knowledge of the basic responsibilities as required by Virginia Law.
Pharmacy Technician Schools in VA:
Virginia Pharmacy Technician Requirements
License Requirement
Licensed pharmacies must, by law, hire board-registered pharmacy technicians only. If you're enrolled in an approved pharmacy technician training program, you can work as a technician behind the counter for a period of nine months. However, you must complete the program and fulfill all other requirements for registration during the 9-month grace period. Your employer, for inspection purposes, must maintain records on site indicating that you're enrolled in an approved program. While Virginia's Board of Pharmacy accepts PTCB certification as a prerequisite for registration (in lieu of state training), applying to take the exam does not grant permission to work as a pharmacy technician. If you want to work while waiting to take the PTCB, you must enroll in a state-approved training program.
After graduating from the program, you must pass a Board of Pharmacy approved examination before submitting your online application for registration. There are currently only two Board approved exams: the Virginia Pharmacy Technician Exam or the ExCPT exam.
Age Requirement
Applicants must be at least 18 years old to register as a pharmacy technician in Virginia.
Education Requirement
Virginia's Board of Pharmacy does not prohibit non-high school graduates from registering as pharmacy technicians. However, many Board approved training providers require a high school diploma or GED as a prerequisite to enrollment. Also, if you were to take the national certification route for registering with the Board, you'll need to have a high school diploma to take the PTCB or ExCPT exam.
Other Requirements
The Board of Pharmacy requires all candidates seeking registration to complete a criminal background check. The Board may refuse to grant registration based on a review of your criminal history. Pending felony charges or crimes involving moral turpitude, and violations of state, federal or local drug laws can affect your ability to register as a pharmacy technician. If you have a history or substance abuse or drug dependency, the Board will need confirmation from your doctor that you're capable of performing your duties as a pharmacy technician.
The Pharmacy Technician Program
Content
State approved training programs provide classroom instruction along with laboratory and clinical experience to prepare graduates for employment as pharmacy technicians at hospitals, retail outlets, health care agencies, and other health care settings. The training covers all aspects of federal and state laws as they pertain to the pharmaceuticals. Other essential topics include pharmacology (drugs and their interactions in the human body), side effects, and the use and abuse of drugs. Pharmaceutical calculations helps students learn the basics of drug preparations, and package and distributions helps them assist pharmacists with these common activities. To complete the training, students must participate in a practical learning experience by working for a stipulated period in a hospital or community pharmacy.
Program graduates are prepared to sit Virginia's Board of Pharmacy exam as well as the PTCB or ExCPT exams for national certification.
Duration and Cost
Pharmacy technician training costs depend on the what the program offers in terms of certification. Certificate and diploma programs run for 6 to 20 weeks, and the average cost of tuition is $8,500. Other programs facilitate as much as 36 weeks of instruction and cost $14,800 for tuition only. All programs have associated costs attached, which students must budget for: textbooks, course materials, registration, background screening, CPR, uniform, immunization and exam fees are just some of the extra costs of pharmacy tech training.
National Exams
Graduates of Virginia's state-approved pharmacy technician programs may apply for the state's pharmacy technician exam, managed by Schroeder Measurement Technologies. The exam contains 50 questions, which candidates must complete in one hour. There are multiple versions of the standardized test. The passing grade for the exam is 75 percent or over. Candidates should be knowledgeable of the following six domains to increase chances of success: The key domains include, drug storage and inventory management, alternate drug delivery systems, dispensing process, regulated sales and record keeping, drug identification and general pharmacy laws. Testing centers for the state exam are available in Abingdon, Roanoke, Norfolk, Richmond, and in the Washington, DC area. The fee for testing is $75.50.
If you prefer national certification (good if you plan to move to another state), you can apply for the ExCPT exam, accredited by the National Commission for Certifying Agencies, to earn the title of Certified Pharmacy Technician (CPhT). National certification increases your employment opportunities nationwide. The cost for the exam is $105.
As an alternative to formal training and state certification, you can challenge the PTCB exam for national certification, which the Board of Pharmacy accepts for registration. The PTCB exam contains 90 multiple choice questions in the two-hour exam. You must score 650 out of 900 to pass the exam. The PTCB requires a high school diploma and criminal background check for Board certification. You must also meet the biennial continuing education requirements to maintain certification. Registration for the PTCB exam is $129.
Acquiring Your State License
Application
Currently, the Board of Pharmacy accepts online application for registration only. After filling out and submitting the application online, you must submit copies of your social security card, state ID to validate your citizenship or resident alien status, PTCB certification or certificate of completion from a state-approved program, and your results from the state certification exam. The Board will also need a report from your criminal background check and the $25 fee to process the application. Once approved, the Board will notify you of your successful registration within 7 to 10 business days.
Renewal
You must maintain your registration in order to continue working as a pharmacy technician. Registration is due annually, and the cost for the renewal is $25. Pharmacy techs must also complete a minimum of 5 hours of continuing pharmacy education annually. The hours must be from an ACPE approved program or certain Category 1 CME, or a program that the Board of Pharmacy approved. Credits earned outside of these requirements will not qualify for registration renewal.
Transfers
Virginia's Board of Pharmacy does not approve transfers from other states through reciprocity or otherwise. Out-of-state technicians, certified by the PTCB, can apply for registration using their national certification. All other technicians must complete a state-approved training program and apply for registration as outlined above.
Virginia Board of Pharmacy
Perimeter Center
9960 Mayland Drive, Suite 300
Henrico, Virginia 23233-1463
Phone: (804) 367-4456
Fax: (804) 527-4472
Automated License Verification: (804) 270-6836
Email: pharmbd@dhp.virginia.gov
State Approved Pharmacy Technician Training Programs in Virginia
Abingdon, VA Pharmacy Technician training programs:
Washington County Public Schools
225 Stanley Street, Abingdon, VA 24210
540-628-1870
Virginia Highlands Community College
P.O. Box 828, Abingdon, VA 24210
276-739-2400
Arlington, VA Pharmacy Technician training programs:
Arlington Career Center
816 S. Walter Reed Drive, Arlington, VA 22204
703-228-5800
Arlington Career Center
816 S. Walter Reed Drive, Arlington, VA 22204
703-228-5800
Arrington, VA Pharmacy Technician training programs:
Blue Ridge Medical Center
4038 Thomas Nelson Hwy., Arrington VA 22922
434-263-4810
Big Stone Gap, VA Pharmacy Technician training programs:
Mountain Empire Community College
3441 Mountail Empire Rd., Big Stone Gap VA 24219
276-523-2400
Mountain Empire Community College
Big Stone Gap, VA 24219
276-523-7489
Carlisle, VA Pharmacy Technician training programs:
Ahold Pharmacy Tech Training Program
1149 Harrisburg Pike, Carlisle, PA 17013
717-960-5776
Charlottesville, VA Pharmacy Technician training programs:
American National University
3926 Seminole Trail, Charlottesville, VA 22911
434-295-0136
Charlottesville Albemarle Technical Edu. Center
1000 E. Rio Road, Charlottesville, VA 22901
434-973-4461
Chester, VA Pharmacy Technician training programs:
Chester Career College
751 West Hundred Road, Chester, VA 23836
804-751-9191
Chesapeake, VA Pharmacy Technician training programs:
Everest College-Chesapeake
825 Greenbrier Circle, Chesapeake, VA 23320
757-361-3900
Clintwood, VA Pharmacy Technician training programs:
Hancock Lambert
P.O. Box 146, Clintwood, VA 24228
276-926-6707
Danville, VA Pharmacy Technician training programs:
American National University
336 Old Riverside Drive, Danville, VA 24541
434-793-6822
Danville Community College
1008 South Main Street, Danville, VA 24541
434-797-8494
Medical Solutions Academy
Danville VA 24540
434-836-8393
Deerfield, VA Pharmacy Technician training programs:
Walgreen Company- Walgreen's Tech Builder
200 Wilmot Road- MS #2161, Deerfield, IL 60015
847-914-2309
Dublin, VA Pharmacy Technician training programs:
New River Community College
5251 College Drive, Dublin, VA 24084
540-674-3633
Fairfax, VA Pharmacy Technician training programs:
Fairfax County Public Schools
3877 Fairfax Ridge Road, Fairfax VA 22030
571-423-4552
Fairfax Family Practice
3650 Joseph Siewick Drive, Suite 101, Fairfax VA 22033
Falls Church, VA Pharmacy Technician training programs:
Stratford University
Falls Church, VA 22043
703-734-5314
Fisherville, VA Pharmacy Technician training programs:
Valley Vocational Technical Center
49 Hornet Road, Fishersville, VA 22939
540-245-5002
Franklin, VA Pharmacy Technician training programs:
Paul D. Camp Community College
100 N. College Drive, Franklin, VA 23851
757-569-6050
Fredericksburg, VA Pharmacy Technician training programs:
Career Training Solutions
10304 Spotsylvania Avenue, Suite 400, Fredericksburg, VA 22408
540-373-2200
Cowan Pharmacy Technician Program
2571 Cowan Boulevard, Fredericksburg, VA 22401
540-479-6900
Health Care Solutions by Katoria LLC
1135 Heatherstone Dr. Suite 22, Fredericksburg, VA 22407
540-735-0801
Metropolitan Technical Institute
Fredericksburg VA 22404
703-249-5050
Glen Allen, VA Pharmacy Technician training programs:
Stratford University
11104 W. Broad Street, Glen Allen, VA 23060
804-290-4231
Grundy, VA Pharmacy Technician training programs:
Buchanan County Public Schools
P.O. Box 833, Grundy, VA 24614
276-935-4551
Buchanan General Hospital
Route 5, Box 20, Grundy, VA 24614
276-935-8718
Harrisonburg, VA Pharmacy Technician training programs:
American National University
1515 Country Club Road, Harrisonburg, VA 22802
540-432-0943
Hampton, VA Pharmacy Technician training programs:
Thomas Nelson Community College
Office of Workforce Training & Continued Education
99 Thomas Nelson Drive, Hampton, VA 23666
757-825-2937
Henrico, VA Pharmacy Technician training programs:
Allied Pharmacy Technician Training Program
5809 Lakeside Ave. Suite G1-C, Henrico, VA 23228
804-554-7859
Virginia Pharmacy
2212 Carlisle Avenue, Henrico, VA 23231
804-334-2274
Edgenuity Online Pharmacy Technician Training
9507 Woodman Road, Suite B, Henrico, VA 23228
804-517-4029
J.T. Pharmacy
9507-B Woodman Road, Henrico, VA 23228
804-517-4029
Highland Springs, VA Pharmacy Technician training programs:
Henrico County Public Schools
100 Tech Drive, Highland Springs, VA 23075
804-781-1820
Hillsville, VA Pharmacy Technician training programs:
Nuckolls Certified Pharmacy Technician Training (NCPTT)
100 Carroll Street, Hillsville, VA 24343
276-728-2731
Leesburg, VA Pharmacy Technician training programs:
Loudoun County Public School – C.S. Monroe Technology Center
715 Children's Center Rd., SW, Leesburg VA 20175
703-771-6463
The Compounding Center
36-C Catoctin Cir SE, Leesburg VA 20175
703-779-3301
Locust Grove, VA Pharmacy Technician training programs:
Germanna Community College
2130 Germanna Highway, Locust Grove, VA 22508
540-423-9030
Lorton, VA Pharmacy Technician training programs:
Metropolitan Institute of Health and Technology
8170 C Silverbrook Road, Lorton VA 22079
703-463-0695
Lynchburg, VA Pharmacy Technician training programs:
American National University
104 Candlewood Court, Lynchburg, VA 24502
434-239-3500
Central Virginia Community College
3506 Wards Road, Lynchburg, VA 24502
434-832-7680
Manassas, VA Pharmacy Technician training programs:
ECPI-Pharmacy Technician Certification Program
10021 Balls Ford Road, Manassas, VA 20109
703-330-5300
Martinsville, VA Pharmacy Technician training programs:
American National University
905 North Memorial Blvd., Martinsville, VA 24112
540-632-5621
Patrick Henry Community College
645 Patriot Avenue, Martinsville VA 24112
276-656-0248
Matthews, VA Pharmacy Technician training programs:
Harris Teeter's Technician Training Program
701 Crestdale Road, Matthews, NC 28105
704-844-4147
Mechanicsville, VA Pharmacy Technician training programs:
Hanover County Public Schools
Mechanicsville, VA 23116
804-365-4546
Family Care Pharmacy
7016 Lee Park Rd., Mechanicsville, VA 23111
804-514-1406
Middleton, VA Pharmacy Technician training programs:
Lord Fairfax Community College
Middletown, VA 22645
Monroe, VA Pharmacy Technician training programs:
Old Dominion Job Corp Center
1073 Father Judge Road, Monroe, VA 24574
434-929-4081
Newport News, VA Pharmacy Technician training programs:
New Horizons Regional Education Center
13400 Woodside Lane, Newport News, VA 23608
757-874-4444
Stratford University
836 J. Clyde Morris Blvd., Newport News, VA 23601
757-873-4235
Professional Technical Learning Center, LLC
11524 Jefferson Avenue, Suite 202, Newport News VA 23601
757-232-0469
Norfolk, VA Pharmacy Technician training programs:
Fortis College
6300 Center Drive, Bldg. 22, Norfolk, VA 23502
757-499-5447
Gray's Pharmacy
4712 Hampton Blvd., Norfolk VA 23508
757-489-4848
Norfolk Public Schools
1330 N. Military Highway, Norfolk, VA 23502
757-368-4150
Portsmouth, VA Pharmacy Technician training programs:
Tidewater Community College
120 Campus Drive, Portsmouth, VA 23701
757-822-2301
NCA Pharmacy Technician Training Program
Portsmouth, VA 23701
757-761-2120
Powhatan, VA Pharmacy Technician training programs:
Gregg Management Training Program
1800 South Creek One, Powhatan, VA 23139
804-379-6986
Richlands, VA Pharmacy Technician training programs:
Southwest Virginia Community College
P.O. Box SVCC, Richlands, VA 24641
276-964-2555
Richmond, VA Pharmacy Technician training programs:
Bremo Pharmacy Technician Preparatory Course
2002 Staples Mill Road, Richmond, VA 23230
804-285-8055
Cardiac Connections Health Educators, LLC
1506 Staples Mill Rd., Richmond, VA 23230
804-308-3588
Dream Academy Pharmacy Technician Program
2 East Brookland Park Blvd., Richmond, VA 23222
804-228-8200
Family 1st of Virginia Healthcare and Safety Training Center
2317 Westwood Avenue, Suite 201-B, Richmond, VA 23230
804-359-9378
Fortis College
2000 Westmoreland Street, Suite A, Richmond, VA 23230
Global Institute of Technology Services
1311 High Point Avenue, Richmond, VA 23230
804-562-4798
Sargeant Reynolds Community College
700 East Jackson Street, Richmond, VA 23219
804-786-1375
VCU School of Pharmacy
Richmond, VA 23298
804-828-4246
Virginia College in Richmond
7200 Midlothian Turnpike, Richmond, VA 23225
804-977-5138
Westwood Pharmacy
5823 Patterson Avenue, Richmond, VA 23226
804-288-1933
The Technician Trainer
7166 Club Road, Richmond VA 23228
804-304-3630
Professional Career Institute
Richmond, VA 23236
804-327-9740
Richmond Technical Center
Richmond, VA 23230
804-780-6237
Roanoke, VA Pharmacy Technician training programs:
The Kroger Company
3631 Peters Creek Road, Roanoke VA 24019
540-563-3602
Virginia Western Community College
3093 Colonial Avenue, Roanoke VA 24015
540-857-6476
West Pharmacy
2012 Electric Rd., Roanoke, VA 24018
540-774-5500
Down Home Pharmacy Technician Training Program
40 Summers Way #101, Roanoke, VA 24019
540-966-4858
Fast Track Health Care Education
3201 Brandon Ave. Suite 8, Roanoke, VA 24018
540-819-9400
New Horizons            New Horizons Healthcare
3716 Melrose Ave, NW, Roanoke VA 24017
540-283-2552
Rustburg, VA Pharmacy Technician training programs:
ExCelTech Training
P.O. Box 1005, Rustburg, VA 24588
434-332-1730
Saint Paul, VA Pharmacy Technician training programs:
Hamilton Pharmacy
16610 Russell Street, Saint Paul, VA 24283
276-762-9080
Salem, VA Pharmacy Technician training programs:
National College
1813 E. Main Street, Salem, VA 24153
540-986-1800 X235
Scottsville, VA Pharmacy Technician training programs:
Scottsville Pharmacy Technician Training Program
295B East Main Street, Scottsville, VA 24590
434-286-6009
South Boston, VA Pharmacy Technician training programs:
Halifax County Public Schools
P.O. Box 310, South Boston, VA 24592
434-575-2077
Springfield, VA Pharmacy Technician training programs:
Northern Virginia Community College
6699 Springfield Center Dr., Springfield, VA 22150
703-822-6523
Stockton, VA Pharmacy Technician training programs:
Pharmacy Technicians University
3120 W. March Lane, Stockton, CA 95219
209-472-2240
Suffolk, VA Pharmacy Technician training programs:
Medical Training of Virginia, LLC
P.O. Box 1147, Suffolk, VA 23439
757-404-3251
SpeedGifter
140 W. Washington Street, Suite 106, Suffolk, VA 23434
888-596-5885
Virginia Beach, VA Pharmacy Technician training programs:
ECPI University
5501 Greenwich Road, Virginia Beach, VA 23462
757-497-8400
Stratford University
555 S. Independence Blvd, Virginia Beach, VA 23452
757-497-4466
West Point, VA Pharmacy Technician training programs:
West Point Pharmacy
West Point, VA 23181
804-843-4450
Weyers Cave, VA Pharmacy Technician training programs:
Blue Ridge Community College
P.O. Box 80, Weyers Cave, VA 24486
540-453-2215
Wilkesboro, VA Pharmacy Technician training programs:
Wilkes Community College
1328 S. Collegiate Drive, Wilkesboro, NC 28697
336-838-6276
Williamsburg, VA Pharmacy Technician training programs:
Heart to Heart Career Training Center
312 Waller Mill Rd, Suite 600, Williamsburg VA 23185
888-505-1277
Woodbridge, VA Pharmacy Technician training programs:
Woodbridge Pharmacy
14904 Jefferson Davis Hwy #206, Woodbridge VA 22191
703-491-6802
America School of Nursing & Allied Health
14910 Jefferson Davis Hwy, Woodbridge, VA 22191
703-490-8402
Express Pharmacy
1690 Old Bridge Rd., Woodbridge, VA 22192
703-494-8000
Everest College
14555 Potomac Mills Road, Woodbridge, VA 22192
571-408-2101
Stratford University Woodbridge Campus
14349 Gideon Drive, Woodbridge, VA 22192
703-897-1982
Wytheville, VA Pharmacy Technician training programs:
Wytheville Community College
1000 E. Main Street, Wytheville, VA 24382
276-223-4829
Other Pharmacy Technician training programs approved by Virginia's Board of Pharmacy:
CVS/pharmacy
1 CVS DRIVE – mail code 2325, Woonsocket RI 02895
401-770-7055
MRxI Professional Pharmacy Technician Program
1001 Ogden Avenue, Suite 201, Downers Grove IL 60515
630-541-3600
National College of Business and Technology
1328 Hwy 11 West, Bristol, TN 37620
423-878-4440
Rite Aid Corporation
30 Hunter Lane, Camp Hill, PA 17011
717-975-5768
Univ. of Florida College of Pharmacy (online)
Gainesville FL 32609
352-273-6275
Supervalu Pharmacies
3030 Cullerton Dr., Franklin Park IL 60131
847-916-4272
Target Corporation
1000 Nicollet Mall, TPS-1799, Minneapolis, MN 55431
804-418-7403
National College of Business and Technology
420 Hilltop Drive, Princeton, WV 24740
304-431-1600
Pass PTCB.com
5806 Woody Grove Road, Indian Trail, NC 28079
571-332-0212