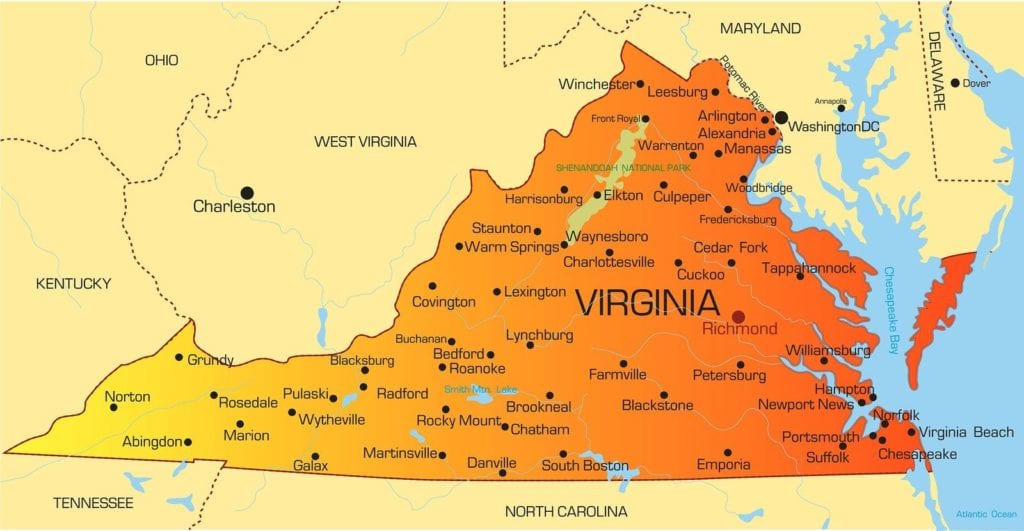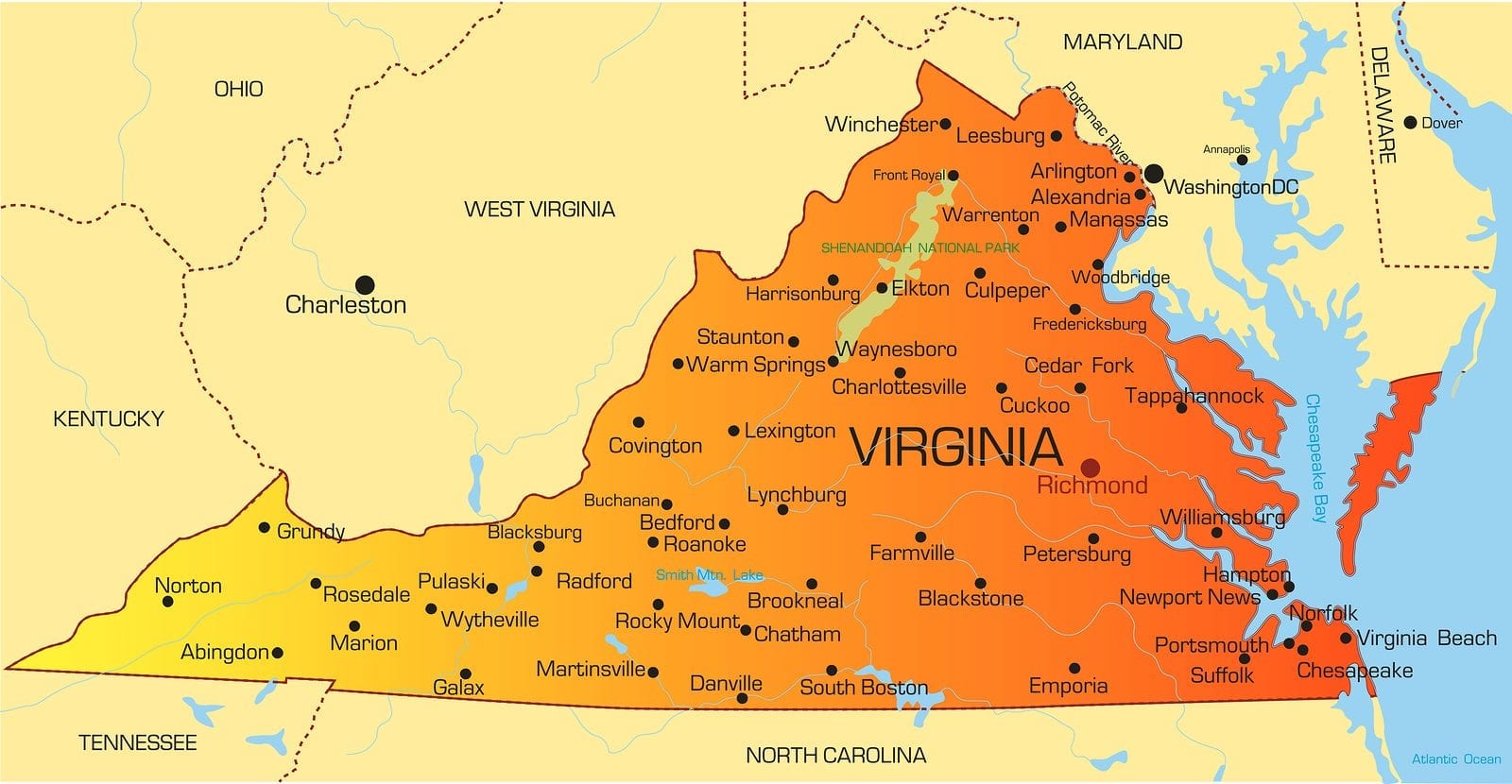 Pharmacy technicians work pharmacy counters, attending to customers' needs and dispensing medication. They work in various health care settings, from hospitals to retail locations, executing numerous tasks that don't need the professional judgment of a pharmacist. Their primary responsibilities include managing inventory, labeling, dispensing and formulating medications, billing, and data entry. Pharmacy technicians must communicate effectively with customers and other medical professionals. They should be knowledgeable about the medications they dispense in order to respond to patient questions. Virginia's pharmacy technician training programs, managed by the Board of Pharmacy, ensure prospective technicians obtain the knowledge and techniques required to support licensed pharmacists. A Board-developed state exam measures technicians' knowledge of the basic responsibilities as required by Virginia Law.
Pharmacy Technician Schools in VA
Virginia Pharmacy Technician Requirements
License Requirement
Licensed pharmacies must, by law, hire board-registered pharmacy technicians only. If you're enrolled in an approved pharmacy technician training program and must perform the duties of a pharmacy technician, you must first apply for and be issued a registration as a Pharmacy Technician Trainee. You may apply for registration as a pharmacy technician program after enrolling and completing a state-approved program.
After graduating from the program, you must obtain national certification before submitting your online application for registration. There are currently only two Board approved exams: the PTCB and the ExCPT exam.
Age Requirement
Applicants must be at least 18 years old to register as a pharmacy technician in Virginia.
Education Requirement
Virginia's Board of Pharmacy does not prohibit non-high school graduates from registering as pharmacy technicians. However, national certification is required for registration, and a high school diploma is required to apply for the PTCB or ExCPT exam.
Other Requirements
The Board of Pharmacy requires all candidates seeking registration to complete a criminal background check. The Board may refuse to grant registration based on a review of your criminal history. Pending felony charges or crimes involving moral turpitude, and violations of state, federal or local drug laws can affect your ability to register as a pharmacy technician. If you have a history or substance abuse or drug dependency, the Board will need confirmation from your doctor that you're capable of performing your duties as a pharmacy technician.
The Pharmacy Technician Program
Content
State approved training programs provide classroom instruction along with laboratory and a pharmacy externship to prepare graduates for employment as pharmacy technicians at hospitals, retail outlets, health care agencies, and other health care settings. In July 2022, the Board of Pharmacy has outlined specific requirements for pharmacy technician programs that are approved. A board-approved program must be:
Jointly accredited by the American Society of Health-System Pharmacists (ASHP) and the Accreditation Council for Pharmacy Education (ACPE), or
An accredited training program operated through the Department of Education's (DOE) Career and Technical Education program, or
A program operated through a federal agency or branch of the military, or
A program accredited by an accreditation body approved by the board.
The training covers all aspects of federal and state laws as they pertain to the pharmaceuticals. Other essential topics include pharmacology (drugs and their interactions in the human body), side effects, and the use and abuse of drugs. Pharmaceutical calculations help students learn the basics of drug preparations, and package and distributions help them assist pharmacists with these common activities. To complete the training, students must participate in a practical learning experience by working for a stipulated period in a hospital or community pharmacy.
Program graduates are prepared to sit for the national PTCB or ExCPT exams to become a Certified Pharmacy Technician.
Duration and Cost
Pharmacy technician training costs depend on what the program offers in terms of certification. Certificate and diploma programs run for 6 to 20 weeks, and the average cost of tuition is $9,300. Some programs include extended practice hours for the pharmacy technician externship and can cost as much $23,500 for tuition only. All programs have associated costs attached, which students must budget for: textbooks, course materials, registration, background screening, CPR, uniform, immunization and exam fees are just some of the extra costs of pharmacy tech training.
National Exams
The Virginia Board of Pharmacy requires candidates for registration to obtain national certification from the PTCB or NHA. The NHA exam (ExCPT) is accredited by the National Commission for Certifying Agencies. Successful completion of the exam will lead to the Certified Pharmacy Technician (CPhT) credential. National certification increases your employment opportunities nationwide. The cost for the exam is $117.
The other board-recognized option is the PTCB exam. The PTCB exam contains 90 multiple choice questions in the two-hour exam. You must score 650 out of 900 to pass the exam. The PTCB requires a high school diploma and criminal background check for certification. You must also meet the biennial continuing education requirements to maintain certification. Registration for the PTCB exam is $129.
Acquiring Your State License
Application
Currently, the Board of Pharmacy accepts online applications for pharmacy technician and pharmacy technician trainee registration.
Submit your completed application online
Must submit documentation of completing high school or equivalent
Must complete the documents required to initiate a criminal records check
Submit a recent passport-sized photo with your application
Request and submit proof of national certification to the Board of Pharmacy
Submit documents to validate US citizenship or residency
Renewal
You must maintain your registration in order to continue working as a pharmacy technician. Registration is due annually, and the cost for the renewal is $25. Pharmacy techs must also complete a minimum of 5 hours of continuing pharmacy education annually. The hours must be from an ACPE-approved program or certain Category 1 CME, or a program that the Board of Pharmacy approved. Credits earned outside of these requirements will not qualify for registration renewal.
Transfers
Virginia's Board of Pharmacy does not approve transfers from other states through reciprocity or otherwise. Out-of-state technicians, certified by the PTCB, can apply for registration using their national certification. All other technicians must complete a state-approved training program and apply for registration as outlined above.
Virginia Board of Pharmacy
Perimeter Center
9960 Mayland Drive, Suite 300
Henrico, Virginia 23233-1463
Phone: (804) 367-4456
Fax: (804) 527-4472
Automated License Verification: (804) 270-6836
Email: pharmbd@dhp.virginia.gov
State-Approved Pharmacy Technician Training Programs in Virginia
Abingdon, VA Pharmacy Technician training programs:
Washington County Public Schools
225 Stanley Street, Abingdon, VA 24210
540-628-1870
Virginia Highlands Community College (online)
P.O. Box 828, Abingdon, VA 24210
276-739-2400
Arlington, VA Pharmacy Technician training programs:
Arlington Career Center
816 S. Walter Reed Drive, Arlington, VA 22204
703-228-5800
Big Stone Gap, VA Pharmacy Technician training programs:
Mountain Empire Community College
3441 Mountail Empire Rd., Big Stone Gap VA 24219
276-523-2400
Charlottesville, VA Pharmacy Technician training programs:
American National University
3926 Seminole Trail, Charlottesville, VA 22911
434-295-0136
Piedmont Virginia Community College
501 College Drive, Charlottesville VA 22902
434-977-3900
UVA Health Department of Pharmacy Services
1240 Lee Street, Charlottesville VA 22903
434-924-2390
Chesapeake, VA Pharmacy Technician training programs:
Chesapeake Career Center
1617 Cedar Road, Chesapeake VA 23322
757-547-0134
Chester, VA Pharmacy Technician training programs:
Chester Career College
751 West Hundred Road, Chester, VA 23836
804-751-9191
Chesterfield, VA Pharmacy Technician training programs:
Chesterfield Career and Technical Center
10101 Courthouse Road, Chesterfield VA 23832
804-639-8668
Christianburg VA, Pharmacy Technician training programs:
Montgomery County Public Schools (Virginia)
750 Imperial Street, Christianburg VA 24060
(540) 382-5100
Danville, VA Pharmacy Technician training programs:
American National University
336 Old Riverside Drive, Danville, VA 24541
434-793-6822
Dublin, VA Pharmacy Technician training programs:
New River Community College
5251 College Drive, Dublin, VA 24084
540-674-3633
Pulaski County High School Career and Technical Education
5014 Cougar Trail Rd, Dublin VA 24084
501-234-2076
Fairfax, VA Pharmacy Technician training programs:
Fairfax County Public Schools
3877 Fairfax Ridge Road, Fairfax VA 22030
571-423-4552
Falls Church, VA Pharmacy Technician training programs:
Stratford University
Falls Church, VA 22043
703-734-5314
Fisherville, VA Pharmacy Technician training programs:
Valley Vocational Technical Center
49 Hornet Road, Fishersville, VA 22939
540-245-5002
Franklin, VA Pharmacy Technician training programs:
Paul D. Camp Community College (Online)
100 N. College Drive, Franklin, VA 23851
757-569-6050
Glen Allen, VA Pharmacy Technician training programs:
Stratford University
11104 W. Broad Street, Glen Allen, VA 23060
804-290-4231
Grundy, VA Pharmacy Technician training programs:
Buchanan County Career, Technology and Higher Learning Center
P.O. Box 833, Grundy, VA 24614
276-935-4551
Buchanan General Hospital
Route 5, Box 20, Grundy, VA 24614
276-935-8718
Harrisonburg, VA Pharmacy Technician training programs:
American National University
1515 Country Club Road, Harrisonburg, VA 22802
540-432-0943
Henrico, VA Pharmacy Technician training programs:
AlliedRx Institute of Healthcare
2105 East Parham Road, Ste 108, Henrico VA 23228
1 866-348-6920
Fresh Start Healthcare, LLC
8568 Sanford Drive, Henrico VA 23228
804-539-3809
Virginia Pharmacy
2212 Carlisle Avenue, Henrico, VA 23231
804-334-2274
Edgenuity Online Pharmacy Technician Training
9507 Woodman Road, Suite B, Henrico, VA 23228
804-517-4029
J.T. Pharmacy
9507-B Woodman Road, Henrico, VA 23228
804-517-4029
Highland Springs, VA Pharmacy Technician training programs:
Henrico County Public Schools
100 Tech Drive, Highland Springs, VA 23075
804-781-1820
Leesburg, VA Pharmacy Technician training programs:
The Compounding Center
36-C Catoctin Cir SE, Leesburg VA 20175
703-779-3301
Locust Grove, VA Pharmacy Technician training programs:
Germanna Community College
2130 Germanna Highway, Locust Grove, VA 22508
540-423-9030
Lynchburg, VA Pharmacy Technician training programs:
American National University
104 Candlewood Court, Lynchburg, VA 24502
434-239-3500
Martinsville, VA Pharmacy Technician training programs:
American National University
905 North Memorial Blvd., Martinsville, VA 24112
540-632-5621
Patrick Henry Community College (online)
645 Patriot Avenue, Martinsville VA 24112
276-656-0248
Mechanicsville, VA Pharmacy Technician training programs:
Hanover County Public Schools
Mechanicsville, VA 23116
804-365-4546
Newport News, VA Pharmacy Technician training programs:
New Horizons Regional Education Center
13400 Woodside Lane, Newport News, VA 23608
757-874-4444
Stratford University
836 J. Clyde Morris Blvd., Newport News, VA 23601
757-873-4235
New Kent, VA Pharmacy Technician training programs:
Bridging Communities Governor's STEM Academy
7930 New Chipping Lane, New Kent VA 23124
804-966-8575
Norfolk, VA Pharmacy Technician training programs:
Norfolk Public Schools
1330 N. Military Highway, Norfolk, VA 23502
757-368-4150
Portsmouth, VA Pharmacy Technician training programs:
Tidewater Community College
120 Campus Drive, Portsmouth, VA 23701
757-822-2301
Richlands, VA Pharmacy Technician training programs:
Southwest Virginia Community College
P.O. Box SVCC, Richlands, VA 24641
276-964-2555
Richmond, VA Pharmacy Technician training programs:
Bremo Pharmacy Technician Preparatory Course
2002 Staples Mill Road, Richmond, VA 23230
804-285-8055
J.T. Pharmacy Technician Training
313 E. Broad Street, Richmond VA 23219
804-517-4029
Sargeant Reynolds Community College
700 East Jackson Street, Richmond, VA 23219
804-786-1375
Westwood Pharmacy
5823 Patterson Avenue, Richmond, VA 23226
804-288-1933
Richmond Technical Center
Richmond, VA 23230
804-780-6237
Roanoke, VA Pharmacy Technician training programs:
Carilion Clinic
1906 Belleview Avenue, Roanoke VA 24014
540-562-5700
The Kroger Company
3631 Peters Creek Road, Roanoke VA 24019
540-563-3602
Virginia Western Community College
3093 Colonial Avenue, Roanoke VA 24015
540-857-6476
West Pharmacy
2012 Electric Rd., Roanoke, VA 24018
540-774-5500
New Horizons Healthcare
3716 Melrose Ave, NW, Roanoke VA 24017
540-283-2552
Saint Paul, VA Pharmacy Technician training programs:
Hamilton Pharmacy
16610 Russell Street, Saint Paul, VA 24283
276-762-9080
South Boston, VA Pharmacy Technician training programs:
Halifax County Public Schools
P.O. Box 310, South Boston, VA 24592
434-575-2077
Springfield, VA Pharmacy Technician training programs:
Northern Virginia Community College
6699 Springfield Center Dr., Springfield, VA 22150
703-822-6523
Virginia Beach, VA Pharmacy Technician training programs:
Virginia Beach City Public Schools Technical and Career Education Center
2925 N. Landing Road, Virginia Beach VA 23456
757-648-5850
Stratford University
555 S. Independence Blvd, Virginia Beach, VA 23452
757-497-4466
Weyers Cave, VA Pharmacy Technician training programs:
Blue Ridge Community College
P.O. Box 80, Weyers Cave, VA 24486
540-453-2215
Wilkesboro, VA Pharmacy Technician training programs:
Wilkes Community College (offered online)
1328 S. Collegiate Drive, Wilkesboro, NC 28697
336-838-6276
Williamsburg, VA Pharmacy Technician training programs:
Heart to Heart Career Training Center
312 Waller Mill Rd, Suite 600, Williamsburg VA 23185
888-505-1277
Winchester, VA Pharmacy Technician Training programs:
Frederick County Public Schools Pharmacy Technician Academy
1415 Amherst Street, Winchester VA 22602
540-662-3888
Woodbridge, VA Pharmacy Technician training programs:
Stratford University Woodbridge Campus
14349 Gideon Drive, Woodbridge, VA 22192
703-897-1982
Wytheville, VA Pharmacy Technician training programs:
Wytheville Community College
1000 E. Main Street, Wytheville, VA 24382
276-223-4829
Other Pharmacy Technician training programs approved by Virginia's Board of Pharmacy:
CVS/pharmacy
1 CVS DRIVE – mail code 2325, Woonsocket RI 02895
401-770-7055
MRxI Professional Pharmacy Technician Program
1001 Ogden Avenue, Suite 201, Downers Grove IL 60515
630-541-3600
National College of Business and Technology
1328 Hwy 11 West, Bristol, TN 37620
423-878-4440
Rite Aid Corporation
30 Hunter Lane, Camp Hill, PA 17011
717-975-5768
Univ. of Florida College of Pharmacy (online)
Gainesville FL 32609
352-273-6275
Supervalu Pharmacies
3030 Cullerton Dr., Franklin Park IL 60131
847-916-4272
Target Corporation
1000 Nicollet Mall, TPS-1799, Minneapolis, MN 55431
804-418-7403