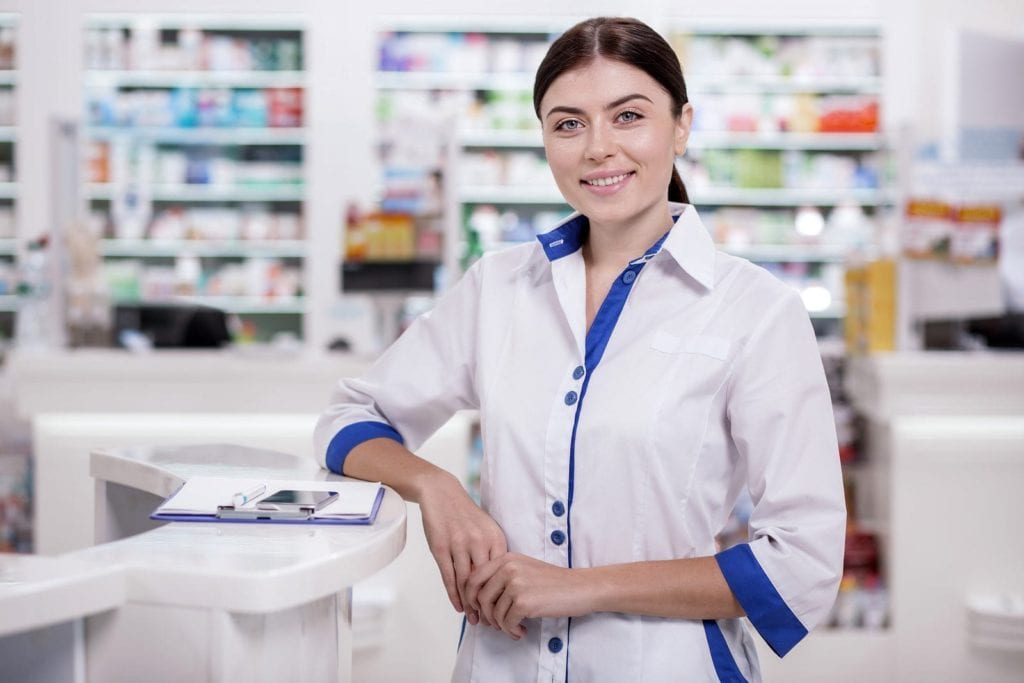 The heavy reliance on prescription medications due to the prevalence of chronic illnesses increases the need for pharmacy technicians to support pharmacists with the distribution of healthcare products. Employment of pharmacy technicians is projected to grow 12 percent from 2016 to 2026 according to the U.S. Bureau of Labor Statistics. In addition to more opportunities, pharmacy technicians also have a greater role in the pharmacy operation. They are more involved in the receipt of prescriptions, preparation of medication, and management of day-to-day clerical operations and customer flow, thereby giving the pharmacist the freedom to focus on patient counseling and other critical duties. The expanded role of pharmacy technicians is just one reason that certification is essential to employers today. Certification demonstrates a technician's competency to perform his or her role and commitment to the profession. Certified pharmacy technicians work in pharmacies including those in hospitals, groceries, and clinics. They have an integral role as part of the pharmacy team, performing the duties related to the proper functioning of the operation.
Northern Virginia Community College
The pharmacy technician program is offered by the Workforce Department at Northern Virginia Community College. The program includes classroom instruction and a pharmacy technician externship to prepare students for the ExCPT exam and entry-positions in a real-world setting. Course topics include drugs and their effects, the dispensing process, the role and responsibility of the pharmacy technician, billing and insurance, dosage calculations, pharmacology, measuring, pouring, and weighing medications, packaging and labeling, inventory control, pharmacy software, and pharmacy externship. For the externship, students will be assigned to a local retail pharmacy to complete an 80-hour rotation under the supervision of the Clinical Coordinator. The hours will be conducted during the pharmacy's business hours. Students must provide their own transport to the clinical site. Attendance and participation will have a major part in the final grade. Students must attend at least 90 percent of classes.
Admission criteria:
Be 18 years of age
Demonstrate proficiency in math literacy and a strong grasp of the metric system and conversions
Complete a criminal background check (CastleBranch), drug screen (LabCorp), and immunization for the pharmacy externship. Immunization includes MMR, Varicella, Hepatitis B, and TB Skin Test.
Provide proof of high school diploma or college diploma. A placement test will be administrated for those who do not meet these requirements.
Contact the Workforce Department for a current schedule and tuition.
Website: https://www.nvcc.edu/
Address: 10950 Campus Drive, MH 313, Manassas, VA 20109-2399
Phone: 703-323-3000
Metropolitan Institute of Health & Technology
The Metropolitan Institute of Health & Technology provides adult students with the support to develop knowledge and skills to assume an entry-level position as capable pharmacy technicians in community or institutional pharmacies. Through classroom lectures and activities and practical learning experiences, students will gain the confidence to assist licensed pharmacists in the distribution of medication and health care products. Course topics include but are not limited to pharmacology, aseptic techniques, dosage calculations, the role of the pharmacy technician, retail and institutional operations, packaging and labeling products, and inventory control.
Admission criteria:
Submit completed applications to the program administrator
Provide proof of high school diploma or equivalent
Attend a one-on-one interview with admissions staff
Use the contact information below to request a current schedule and tuition.
America School of Nursing & Allied Health
Students enrolled in the pharmacy technician program at America School of Nursing and Allied Health obtain the knowledge and skills to perform technical and administrative tasks in a pharmacy setting. The curriculum covers 100 hours in 10 weeks. Students learn how to manage the day to day operations of the pharmacy, perform clerical duties, practice within the laws and regulations of the pharmacy technician, receive and store inventory, update patient profiles, receive prescription orders and prepare them for distribution, and attend to customer service issues. At the conclusion of the program, graduates will be eligible to take the PTCE offered by the Pharmacy Technician Certification Board.
Admission criteria:
Submit a completed application and fee ($50)
Have a high school diploma or GED
Provide a valid ID card and social security card
Complete a criminal background check ($50)
Have valid CPR from the American Heart Association
Obtain TB clearance
Hepatitis B vaccination – based on the clinical agency requirements
Tuition costs $2000. Other expenses background check fee ($50), book ($95), CPR ($85), and certification exam fee ($120).
Website: https://asnahonline.com
Address: 14910 Jefferson Davis Highway, Woodbridge, VA 22191
Phone: 703-490-8402
Fax: 703-490-8403
Email: Asnahnursing@gmail.com