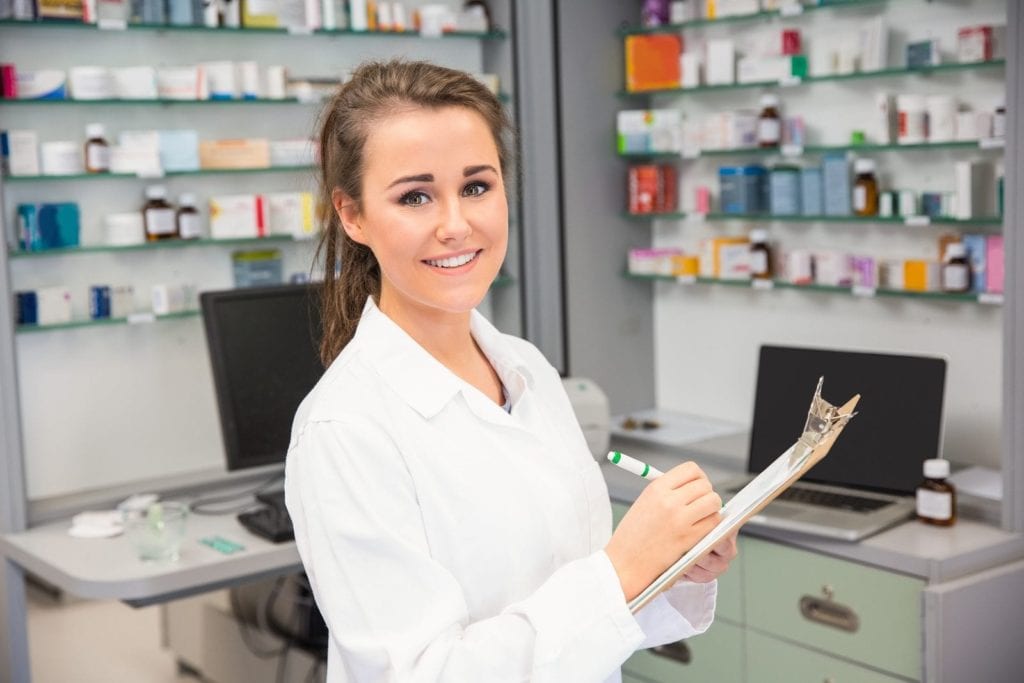 Pharmacy technicians make a valuable contribution to the operation of retail and hospital pharmacies as they work under the supervision of a licensed pharmacist to dispense medications and health care products. They may also practice in the military, home health care settings, mail service pharmacies, long-term care facilities, insurance companies, and managed health care organizations. Since 2011, the State of Florida passed a law requiring technicians to complete an approved training program in preparation for practice. Students learn how to receive information to fill a prescription, count tablets and measure medications, package and label prescriptions, update patient profiles, manage inventory, compound or mix medications, and payments and process insurance claims, and manage customer service. Certification is not mandatory in the state. However, due to the expanded responsibilities of technicians, more employers are requiring certification. According to the employment outlook from the Bureau of Labor Statistics, the rate for pharmacy technicians is expected to grow faster than the average for all occupations.
Lake Technical College– Eustis
Lake Technical College prepares pharmacy technician students to successfully enter the workplace as an entry-level assistant to a licensed pharmacist. Students receive the academic standards and technical capabilities to become nationally certified. The curriculum covers 1050 contact hours of instruction in 35 weeks. It includes instruction in professional ethics, legal responsibilities, the preparation and delivery of medications, pharmaceutical chemistry and drug classifications, blood borne diseases including AIDS and HIV, responding to emergencies, and pharmacy terminology. Classes meet Monday through Thursday from 8:15 am to 4:45 pm. Interested persons must submit an online application, request financial aid, meet with a counselor, purchase books and supplies, and complete the new student orientation. Tuition costs $3,024 plus books and fees.
Address: 2001 Kurt Street, Eustis, Florida 32726
Phone: 352-589-2250