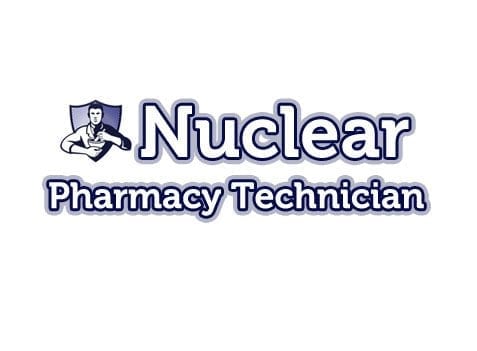 Nuclear pharmacy technicians are highly specialized pharmacy technicians who prepare and dispense radioactive drugs and other pharmaceuticals. Like other pharmacy technicians, they work under the guidance of a registered pharmacist to distribute healthcare products. Unlike other types of pharmacy technicians, nuclear pharmacy technicians may closely monitor patients to ensure the safety and effectiveness of the drugs administered.
Nuclear pharmacy technicians must have some background in chemistry and physics to fill the role. They work mostly with a class of drugs referred to as radiopharmaceuticals to improve and promote health. The nuclear pharmacist supervisor compounds the radiopharmaceuticals for nuclear medicine departments and outpatient clinics, and the technicians works alongside to assist with various tasks as directed by the pharmacist.
Nuclear pharmacy technician duties
A nuclear pharmacy technician works under the direction of a nuclear pharmacist to:
Order, receive, store and control inventory of radiopharmaceuticals and other drugs used in nuclear medicine
Prepare radiopharmaceuticals by combining radioisotopes and compounding radiopharmaceuticals
Receive and fill prescription orders
Package, label, and dispense radiopharmaceuticals
Provide information on products to patients
Monitor patients under treatment of radiopharmaceuticals
Update patient histories
Prepare billing and insurance claims
Where do nuclear pharmacy technicians work?
Nuclear pharmacy technicians work in institutional nuclear pharmacies and commercial nuclear pharmacies. In an institutional pharmacy, the pharmacy technician will work the pharmacist to prepare radiopharmaceuticals for dispensing. Commercial nuclear pharmacies prepare the medication in a centralized location and deliver to hospitals and clinics for dispensing to physicians who will administer to patients.
The technician works primarily in an onsite lab to prepare, test, and transport the medication. The hours of operation may not be traditional hours, so this niche may not be for you if you're considering a standard 9 to 5.
Nuclear pharmacy technician education and training
Although the role of the nuclear pharmacy technician is a specialized role, the foundational training remains the same as for standard pharmacy technicians. You must complete an accredited pharmacy technician program to learn the basics and prepare for national certification through the PTCB or NHA.
Your next step should be to obtain a degree in nuclear pharmacy technology. These programs are not as widely available as other programs, but this may change as demand increases. The training will cover safe practices for working with radioactive material, radiation therapy, nuclear pharmacy business, and nuclear medicine. Students will also receive hands-on training in radiation therapy devices.
Nuclear pharmacy technician job outlook
There's an increasing demand for nuclear medicine. This will increase the need for personnel to work in all aspects of the operation. Nuclear pharmacy technicians are highly sought after to work with nuclear pharmacists. The demand is even greater because there are few who know of and enter this special sector of the pharmaceutical industry. Preparation and experience in this field will place you in a very enviable position.