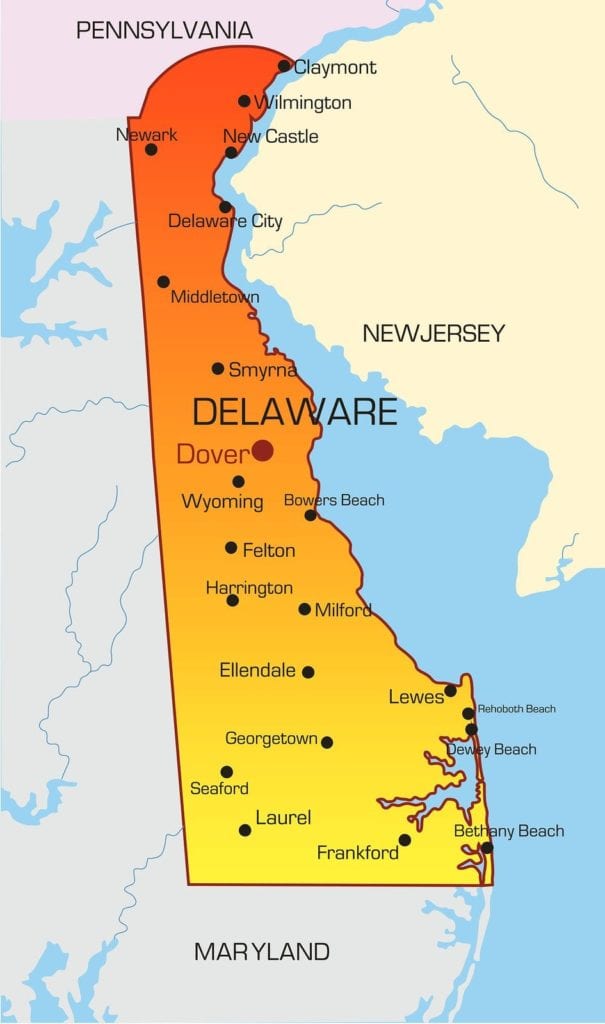 At a projected rate of 32 percent through the year 2020, employment of pharmacy technicians is growing much faster than the average for all other occupations. A steady growth of the middle-aged and senior population and their use of prescription drugs is the primary reason for the demands for pharmacy technicians during the projected period. Advances in technology, leading to new and improved drugs and better prescription drug coverage will also create new opportunities for pharmacy technicians.
Pharmacy technicians work in hospitals, mail order pharmacies, community pharmacies, and home health care pharmacies, to name a few. Training and certification prepare technicians to meet the demanding role, which includes ordering and stocking medications, interpreting and recording prescriptions, dispensing medication, preparing IV admixtures and medications, calculating dosages, and labeling containers. Delaware's Board of Pharmacy defines the roles and responsibilities of pharmacy technicians and specifies the requirements for working legally in the state.
Pharmacy Tech Schools in Delaware
Delaware Pharmacy Technician Requirements
License Requirement
Delaware State Board of Pharmacy does not register, license or certify pharmacy technicians. Like a few other states, Delaware has not adopted legislation to govern the activities of pharmacy technicians. For this reason, pharmacy employers have to exercise diligence and enforce stringent policies to hire, train, and monitor pharmacy technician employees. Pharmacy technicians carry out their assigned duties under the immediate supervision and control of a licensed pharmacist. Therefore, the pharmacist and hiring pharmacy are liable for any errors on the pharmacy technician's part.
Although state regulations do not require registration, there are specific requirements for pharmacy technician training and duties. Pharmacy technicians must complete training, provided by a pharmacist-in-charge or trained pharmacy technician, within 90 days of employment. The pharmacist will maintain a policy and procedure manual and detail the contents of the training program in writing. Certified pharmacy technicians (those who pass the PTCB or other recognized national exam) can assist with advanced duties, such as reconstituting oral solutions and contacting the prescriber to obtain refill authorization.
Pharmacy technicians who complete a Board-approved training program in lieu of passing the PTCB exam or other national certification may perform the functions of a Certified Pharmacy Technician with prior Board approval. The Board's approval for the defined activities is not transferable to another facility.
Age Requirement
Certified pharmacy technicians must be at least 18 years old to practice legally in Delaware.
Education Requirement
A high school diploma is advantageous when beginning a career as a pharmacy technician. Employers will request it from prospective employees, and it's also a requirement to pursue national certification through the PTCB and other certifying agencies.
The Delaware State Board of Pharmacy requires all pharmacy technicians to acquire pharmacy technician training in preparation for the role. The training could be administered by the pharmacist-in-charge at the technician's place of employment or through a formal program approved by the Board.
Other Requirements
The state does not require pharmacy technicians to undergo a criminal background check before hiring. However, employers, in accordance with federal regulations, may request details of a candidate's criminal history on the application for employment. Employers may also request a criminal background check to ensure that prospective employees have no criminal convictions or felonies, especially those related to the use of controlled dangerous substances.
The Pharmacy Technician Program
Content
Delaware requires pharmacy technicians to complete a training program. There are two options for training: employer-provided provided or those afforded through traditional institutions, such as vocational schools and colleges.
Training provided by an employer must commence immediately upon employment. Student technicians should complete all the training requirements within 90 days. After that, the graduate can work in the pharmacy under the direct supervision of a pharmacist or trained technician. The curriculum, developed by the pharmacist-in-charge, based on the practice site and the technician's responsibility, will include at least 10 hours of didactic training. Essential topics include:
General drugs and dosages
Pharmaceutical calculations
Medical terminology
Maintaining records of patient profile
Procedures for prescription labeling
Filling and dispensing medication
Patient confidentiality
State and Federal statutes and regulations
Inventory procedures
Administration
Safety practices
The pharmacy must maintain an outline of the curriculum and the details of the policy and procedures on file.
Training programs at institutions, such as the Delaware Technical Community College, cover didactic, laboratory, and a clinical externship to prepare graduates for work in both retail and hospital settings. The didactic training in the classroom covers much of the same topics at employer-provided programs. The clinical externship affords students the opportunity to work in a real-world setting under the guidance of a pharmacist and other trained technicians. Before commencing the externship, the training provider may require students to undergo a criminal background check and pass a drug and TB test.
Duration and Cost
The average cost of pharmacy technician training in Delaware is $1,980. The Certified Pharmacy Technician program at Delaware Technical Community College prepares students for the PTCB exam. As such, the advertised cost of $3,195 includes tuition, uniform, books, drug screening and certification with the PTCB – provided that the students fulfills all the requirements.
Adult Education programs, such as the one offered at PolyTech, do not include expenses such as immunization, uniform, textbooks, drug screening, and criminal background check. However, the course is partially funded by the Delaware Workforce Investment Board. The duration of paid programs ranges from 80 hours to 350 hours, which equals 2 to 6 months of training.
For free training options, you can apply for employment at community pharmacies and train under the guidance of a licensed pharmacist. As industry standards increase and the role of a pharmacy technician expands, it is even more important for employer-trained pharmacy technicians to pursue certification, which will give them a competitive edge and portable skills in a growing industry.
National Exams
The State Board of Pharmacy recognizes pharmacy technicians who complete the PTCE, developed by the PTCB. They are classified as Certified Pharmacy Technicians and can assist pharmacists with the reconstitution of oral solutions and contact a prescriber to obtain authorization for refills.
Certified pharmacy technicians also have the advantage in the face of changing regulations, and can easily transfer from one state to another. To apply for certification, you must submit your request online. The fee for certification is $129. Before you submit your application and payment, make sure you can fulfill the following requirements:
Possess a high school diploma or equivalent education
No criminal convictions or disciplinary actions taken against you by any State Board of Pharmacy
Read and agree to abide by the PTCB Policies and Procedures
Pass the Pharmacy Technician Certification Exam (PTCE)
After the PTCB approves your application for testing, you can schedule and take the test at any one of the 200 Pearson Vue testing centers across the United States. The certificate expires every 2 years, and you must fulfill the continuing education requirements of 20 units and pay the renewal fee of $40 to renew your certification.
Contact the Board of Pharmacy:
Delaware State Board of Pharmacy
State Government Office
Address: 861 Silver Lake Blvd #203,
Dover, DE 19904
Phone: (302) 744-4500
customerservice.dpr@state.de.us
Pharmacy Technician Training Programs Delaware
Claymont, DE Pharmacy Technician Training Programs:
Rite Aid Pharmacy #11177
2713 Philadelphia Pike
Claymont, DE 19703
(302)798-9529
Superfresh Pharmacy #562
2105 Philadelphia Pike
Claymont, DE 19703
(302)798-4618
Dover, DE Pharmacy Technician Training Programs:
Delaware State University
1200 N Dupont Hwy,
Dover, DE 19901
(302) 857-6060
Newark, DE Pharmacy Technician Training Programs:
Delaware Technical Community College, Stanton Campus
400 Stanton Christiana Road
Newark, DE 19713
(302) 454-3956
Costco Pharmacy #246
900 Center Blvd
Newark, DE 19702
(302)894-0250
New Castle, DE Pharmacy Technician Training Programs:
Delaware Technical Community College, Innovation & Technology Center
97 Parkway Circle
New Castle, DE 19720
(302) 327-7300
New Castle Pharmacy
263 Quigley Blvd Ste 1B
New Castle, DE 19720
(302)356-5600
Pathmark Pharmacy #593
148 Sunset Blvd
New Castle, DE 19720
(302)323-9612
Rite Aid Pharmacy #11183
501 E Basin Rd
New Castle, DE 19720
(302)328-4173
Penns Grove, DE Pharmacy Technician Training Programs:
Rite Aid Pharmacy #1318
130 E Main St
Penns Grove, NJ 08069
(856)299-9462
Wilmington, DE Pharmacy Technician Training Programs:
Delaware Technical Community College, Wilmington Campus
333 Shipley Street
Wilmington, DE 19801
(302) 830-5200
Radius Rx Direct Pharmacy
501 N Shipley St
Wilmington, DE 19801
(302)658-9196
Rite Aid Pharmacy #814
801 N Market St
Wilmington, DE 19801
(302)655-7432
Walgreens Pharmacy
839 N Market St
Wilmington, DE 19801
(302)654-1834
Rite Aid Pharmacy #1658
800 W 4th St Ste 501
Wilmington, DE 19801
(302)654-4493
Shoprite Pharmacy #589
501 S Walnut St
Wilmington, DE 19801
(302)225-6900
CVS Pharmacy #88
1005 Delaware Ave
Wilmington, DE 19806
(302)574-9836
Family Pharmacy
1416 Lancaster Ave
Wilmington, DE 19805
(302)652-1994
Market Street Pharmacy
1914 N Market St
Wilmington, DE 19802
(302)421-9200
Select Specialty Hospital Phcy
701 N Clayton St
Wilmington, DE 19805
(302)421-4545
Walgreens Pharmacy #14
1 Trolley Square Shopping Ctr
Wilmington, DE 19806
(302)655-6397
Walgreens Pharmacy
1900 Maryland Ave
Wilmington, DE 19805
(302)652-5543
Walgreens Pharmacy #11070
1313 N Union St
Wilmington, DE 19806
(302)658-1381
Walgreens Pharmacy #12040
3513 N Market St
Wilmington, DE 19802
(302)357-3470
Rite Aid Pharmacy #1782
3801 N Market St
Wilmington, DE 19802
(302)762-1127
Walgreens Pharmacy #11010
3301 Lancaster Pike
Wilmington, DE 19805
(302)655-0826
Rite Aid Pharmacy #1294
636 S Maryland Ave
Wilmington, DE 19804
(302)994-3473
Pathmark Pharmacy #589
3901 Lancaster Pike
Wilmington, DE 19805
(302)995-6677
VA Medical Center Pharmacy
1601 Kirkwood Hwy
Wilmington, DE 19805
(302)994-2511
Walgreen's Pharmacy #29
2103 Kirkwood Hwy
Wilmington, DE 19805
(302)633-3770
Walgreens Pharmacy #11069
1710 Faulkland Rd
Wilmington, DE 19805
(302)994-1971
CVS Pharmacy #3038
1605 Telegraph Rd
Wilmington, DE 19804
(302)994-2314
Walgreens #11006
2119 Concord Pike
Wilmington, DE 19803
(302)656-4333
Walgreens Pharmacy #11025
4011 Kennett Pike
Wilmington, DE 19807
(302)427-5650
Walgreens Pharmacy #49
802 Philadelphia Pike
Wilmington, DE 19809
(302)761-1700
Walmart Pharmacy #5436
1251 Centerville Rd
Wilmington, DE 19808
(302)998-2626
Savon Pharmacy #7872
1308 Centerville Rd
Wilmington, DE 19808
(302)994-3848
Rite Aid Pharmacy #11188
3209 Kirkwood Hwy
Wilmington, DE 19808
(302)995-6124
Shoprite Pharmacy #538
1600 W Newport Pike
Wilmington, DE 19804
(302)999-1303
Rite Aid Pharmacy #839
1718 Marsh Rd
Wilmington, DE 19810
(302)478-7200
Stanton Discount Pharmacy
2006 W Newport Pike
Wilmington, DE 19804
(302)999-0131
Woodside, DE Pharmacy Technician Training Programs:
POLYTECH Adult Education
823 Walnut Shade Rd.
P.O. Box 102
Woodside DE 19980
(302) 697-4545