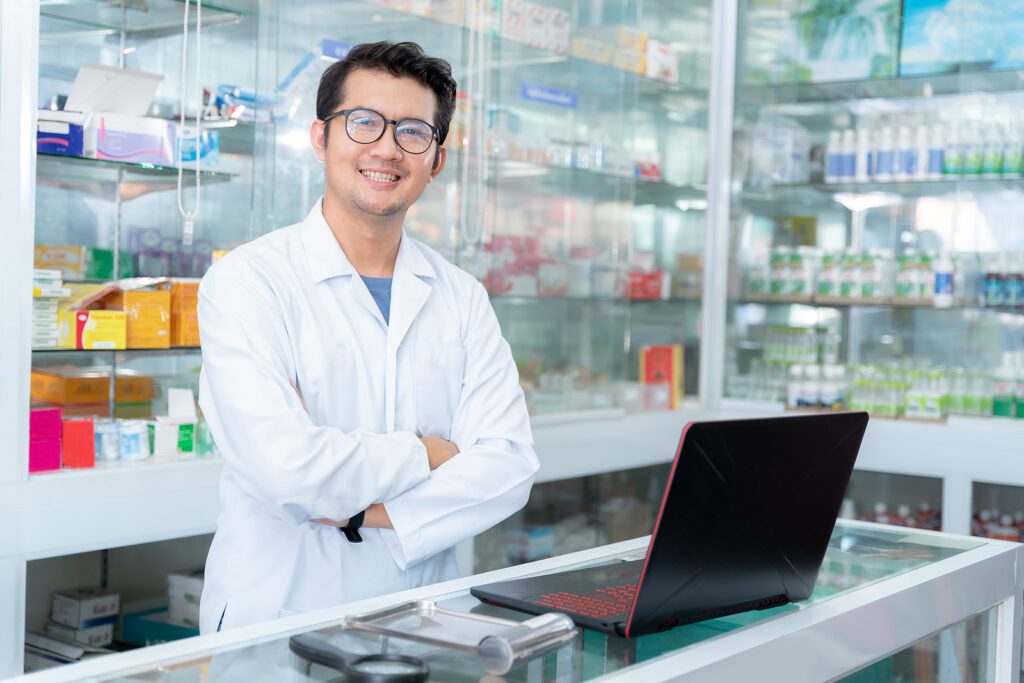 Pharmacy technician programs provide fast and easy access to a career in healthcare – no degree needed. In just 3 to 8 months, you can complete a pharmacy technician certificate or diploma program and be on your way to a rewarding career dispensing prescription medications under the supervision of a registered pharmacist. In your selection of a pharmacy technician, choose on that is accredited by the ASHP and includes hands-on training at community and institutional pharmacies. The added pharmacy externship will smooth the transition from the classroom to the world of work. It will also prepare you to work in a variety of pharmacy settings. Upon completion of the program, be sure to apply to sit for the PTCB exam to become a Certified Pharmacy Technician – a credential that is expected by most employers.
Milwaukee Area Technical College
The pharmacy technician program at Milwaukee Area Technical College prepares students with the skills to function as a pharmacy technician in various practice settings. The program leads to a Technical Diploma and students will also receive a Healthcare Customer Service certificate as part of the program. Students will learn in the classroom and apply the knowledge during clinical experiences in both community and institutional pharmacies. They must complete 30 credit hours to graduate from the program. Course topics include written communication, medical terminology, culture of healthcare, digital literacy, orientation to pharmacy operations, pharmaceutical calculations, introduction to drug classification, community pharmacy lab, federal laws, ethics, and customer service, orientation to sterile solutions, pharmacy operations lab, psychology of human relations, and pharmacy clinical experience. Graduates are eligible to take the Pharmacy Technician Certification Board's Certified Pharmacy Technician exam. Full-time and part-time schedules are available. New classes begin in August and January. The program is open entry.
Admission criteria:
Must be 18 years old at the completion of the program
Must have one year of high school algebra – recommended
No prerequisite courses are required
Meet with a Healthcare Pathway advisor
Complete Criminal Background Check Acknowledgement
Pay the admission fees and register for classes
Attend an orientation prior to the first day of class
Tuition costs $4,872 for full-time students. Books and supplies cost an additional $2,064.
University of Wisconsin Hospitals and Clinics Authority
The pharmacy technician program at UW Health Program is accredited through the Accreditation Council for Pharmacy Education (ACPE). It provides students with the knowledge and skills to dispense medications and health care products under the guidance of a registered pharmacist. The program includes theory and hands-on activities in both community and institutional pharmacies. Students will practice and develop skills in the simulated lab before application in the real-world during the pharmacy externship. Course topics include medication safety, pharmaceutical calculations, pharmacy billing and reimbursement, professional development, pharmacology for technicians, pharmacy quality assurance, pharmacy information systems, and sterile and non-sterile compounding. Graduates will be prepared to take the PTCB exam to obtain the Certified Pharmacy Technician credential. Current employees are paid for 40 hours a week while in the program. The duration of the program is 18 weeks.
Admission criteria:
Must be at least 18 years or older. Applicants 17 years of age may apply for the program with consent from a parent or guardian
Must have a high school diploma or GED
Must be able to lift up to 50 pounds and carry objects up to 25 pounds
Must be able to stand for long periods
The program is free for current and prospective employees who sign a two-year work agreement. Others must pay the program fee of $3,400 which does not include the cost of books, fees, and uniform.
Website: https://careers.uwhealth.org/
Address: 3185 Deming Way, Middleton, WI 53562-1435
Phone: (608) 890-8057
Northeast Wisconsin Technical College
The pharmacy technician program at Northeast Wisconsin Technical College is offered in collaboration with Lakeshore Technical College. Students will attend LTC through a blend of online and face-to-face, totally online, or flexing between the two modes on a weekly basis. The curriculum requires the completion of 32 credit hours. First semester courses will cover medical terminology, pharmaceutical calculations, pharmacy business apps, health insurance and reimbursement, pharmacy law, fundamentals of reading prescriptions, and pharmacology. Students will complete the final 14 credits in the second semester and will cover pharmacy drug distribution, pharmacy community clinical, pharmacy parenteral admixtures, pharmacy computer lab, pharmacy hospital clinical oral/interpersonal communication, and introduction to psychology. Hands-on activities will cover packaging and labeling of drugs, receiving and inventory of shipments, preparing and delivery of unit doses in hospitals or nursing homes, maintaining records, compounding solutions, ointments, lotions, and suppositories, and third-party reimbursements. Graduates will be eligible to apply to sit for the PTCB certification exam.
Admission criteria:
Complete an application at Lakeshore Technical College
Submit official high school transcripts
Complete a satisfactory background check
Complete the health requirements
Complete an assessment for placement or submit Compass/ACT scores
Meet with a program counselor for guidance
The total approximate program cost of $5,443 includes tuition, books, and supplies. The estimate is based on in-state residency.
Website: https://www.nwtc.edu/
Address: 2740 West Mason St, Green Bay, WI 54303
Phone: 920-498-5444
Toll-Free: 1-800-422-NWTC