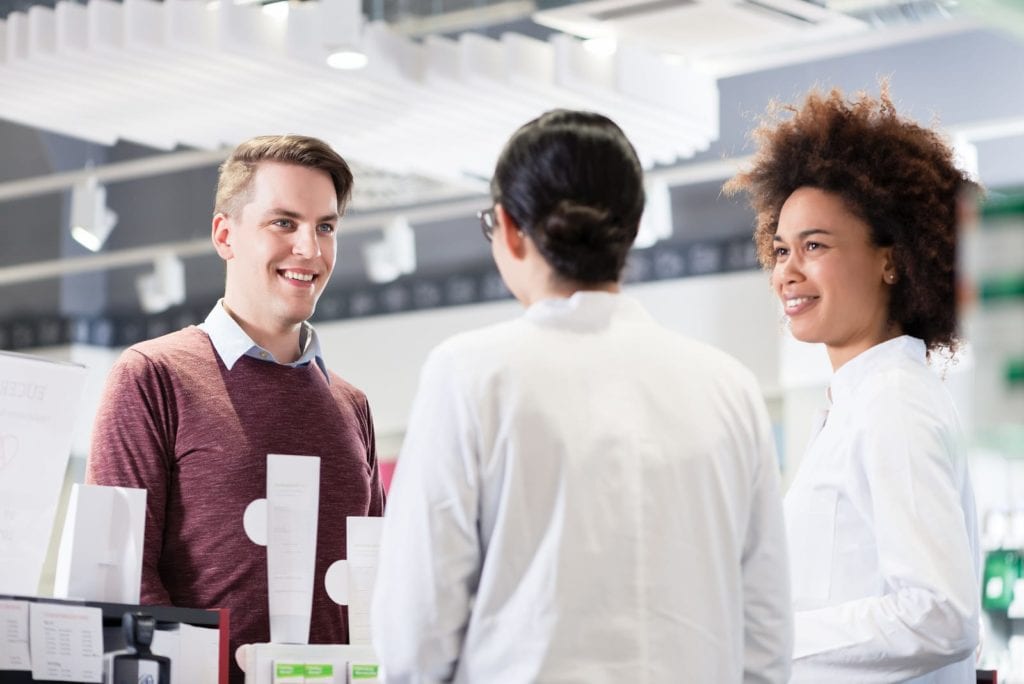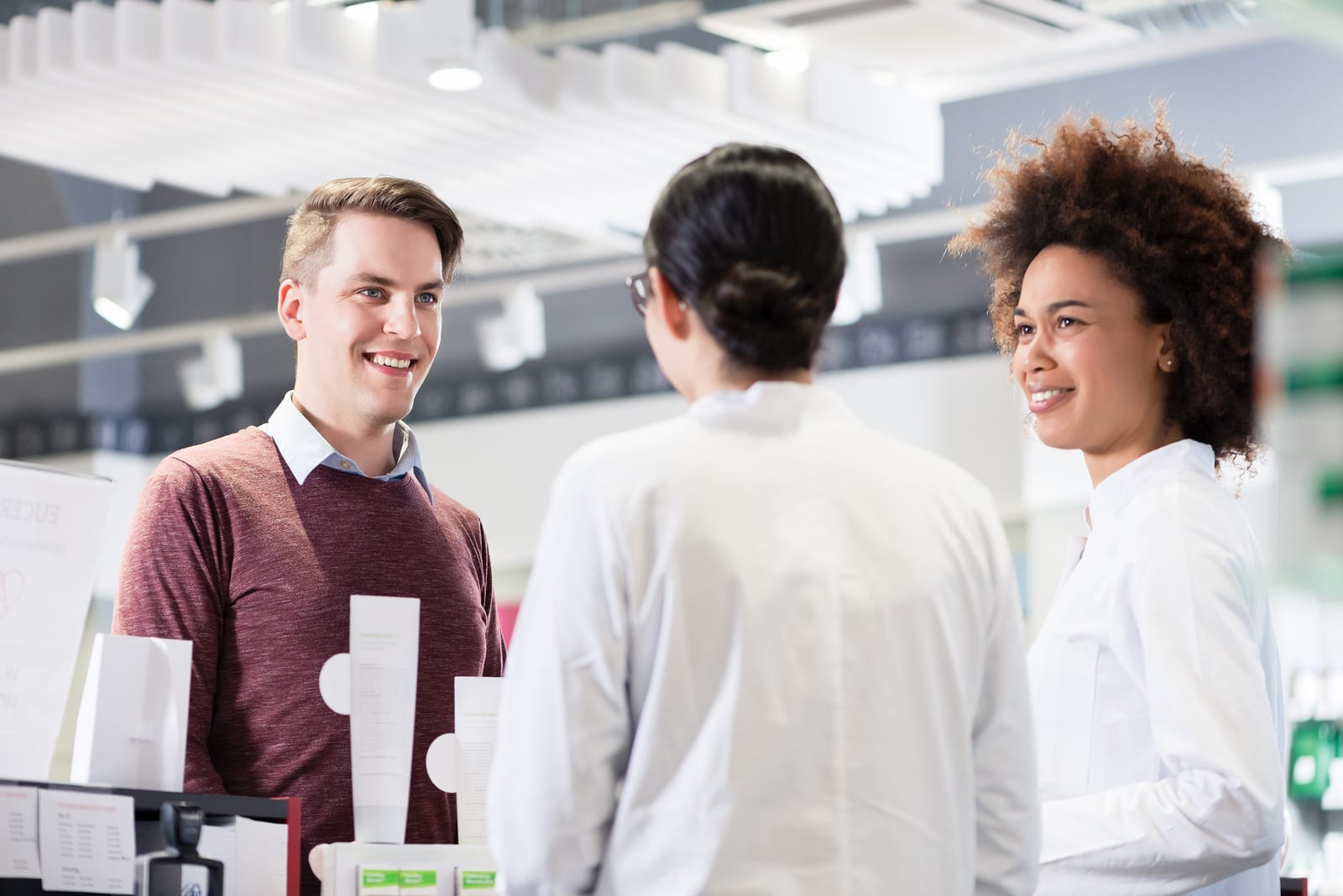 Pharmacy technicians work with licensed pharmacists to facilitate the timely distribution of medication and health care products to the public. Their role centers around those activities related to the reception of prescriptions, reading and interpreting prescriptions, counting, mixing, and pouring medications, packaging and labeling containers, updating pharmacy records, and billing and insurance.
Though the job can be challenging, it offers personal satisfaction and job security, especially due to the demand for more medications among the aging baby boomer generation. Technicians work in hospitals, community drug stores, groceries, department stores, hospitals, clinics, and long-term care facilities. According to the US Department of Labor, Bureau of Labor Statistics, employment of Pharmacy Technicians is projected to grow by 12% from 2016 to 2026, which is faster than the average for all occupations. In Michigan, the employment rate is expected to be 11.2% for the same period according to the State of Michigan DTMB, Bureau of Labor Market Information and Strategic Initiatives.
Pharmacy technicians must obtain licensure before commencing employment in Michigan. Pharmacy technician programs will provide essential training needed to function as an integral member of the pharmacy team. Certification is critical as more employers want the assurance that their technicians can competently manage their responsibilities. The Pharmacy Technician Certification Board administers the Pharmacy Technician Certification Exam that leads to national certification. Candidates for the exam must complete a background check and have a high school diploma or GED. By 2020, all candidates for the exam must complete a pharmacy technician program that is approved by the American Society of Health-System Pharmacists (ASHSP).
Dorsey Schools
No experience is required to enroll in the pharmacy technician program offered by Dorsey Schools. The diploma program prepares students for employment in an ambulatory pharmacy where they will provide valuable support to a pharmacist. The training includes an externship that will commence during the last module of the curriculum. It requires completion of 210 hours of practical work to give students industry experience and professional exposure. Enrolled students must abide by the program's strict attendance policy to graduate from the program. The curriculum requires completion of 28 credits. Course modules include Computer Keyboarding Lab, Medical Workforce Skills, Medical Terminology, Pharmacology I, Pharmacology II, Pharmacy Calculations, Today's Pharmacy: Practice and Technology, and Pharmacy Externship. Graduates will know how to communicate effectively, medical terminology and body structure and function, the side effects of medications, basic pharmacy practices, and pharmacy law and regulations. The duration of the program is 7.5 months (30 weeks). Dorsey Schools will provide a complimentary lab coat and pay the certification exam fee for graduates to take the exam.
Admission criteria:
Provide verification of high school graduation or equivalent
Pass a background check to participate in the pharmacy externship
Complete a drug screen
Complete a physical include a negative TB test of x-ray
Provide proof of immunity against communicable diseases
Provide proof of hepatitis B vaccinations or declinations
Have current health insurance
The total cost of the program is $11,935. It includes tuition and course and externship fees. Tuition covers textbooks, a complementary set of scrubs, lab coat, and a one-time cost for a certification exam.
Address: 31450 Gratiot Ave. Roseville, MI 48066
Phone: 586-296-3225
Macomb Community College
The Pharmacy Technician Certificate program is offered as part of Macomb's Center for Health Careers offered through Workforce and Continuing Education. The program delivers 92 hours of instruction to prepare students for careers in an ambulatory pharmacy and institutional pharmacy. Students will also participate in an internship to gain practical experiences in a real-world setting. The Ambulatory Pharmacy Technician module covers practice methods, dosage calculations, pharmacology, non-sterile compounding, calculations used in practice, billing and reimbursement, inventory management, interpersonal knowledge and skills, medication safety practices, and laws and regulations. Content will be delivered through lectures, presentations, laboratory exercises, research assignments, and web-based learning. The Institutional Pharmacy Technician module prepares students for employment in an inpatient hospital and includes the skills specific to a hospital pharmacy. Students will learn strict aseptic techniques, calculations, and IV flow rates. The internship will cover a minimum of 100 hours in a retail or institutional pharmacy. The duration of the program is six months. Graduates will be prepared to take the Pharmacy Technician Certification Exam.
Admission criteria:
A high school diploma or GED
Participate in a new student orientation
Pass a criminal background check
Complete a satisfactory drug screen
Obtain TB clearance
Complete a physical including immunizations titers
Have current Basic Life Support Certification
Tuition for the program is $1,744. Additional costs include textbooks and uniforms.
Address: 14500 E. 12 Mile Road, Warren, MI 48088
Toll Free: 866.Macomb1
Phone: 586-445-7999
Greater Horizon Training Institute
The pharmacy technician program at Greater Horizon Training Institute includes classroom and laboratory sessions to prepare students for employment in an ambulatory setting. Areas of study include pharmacy terminology, pharmacy law and ethics, basic math, pharmaceutical techniques, pharmacy calculations, recordkeeping, non sterile compounding, billing and reimbursement, communication skills, inventory management, and receiving and preparing prescriptions for dispensing. Students must maintain satisfactory attendance to graduate from the program. Program graduates will receive a Certificate of Completion and will be eligible to take the National Certification exam offered by the National Healthcareer Association (NHA). New classes begin throughout the year.
Admission criteria:
Have a high school diploma or GED
Be 18 years or older
Submit a completed application and fee of $35
Have no felony or misdemeanor convictions or current charges
Obtain negative results on a TB test
Read and sign the Enrollment Agreement
Financial aid may be available through Workforce Development agencies.
Henry Ford College
The Level II (Complex Skills Certificate) program is designed to prepare adults for employment as a pharmacy technician in a hospital, retail, and or other pharmacy setting. Classroom and lab sessions emphasize the clinical duties and prepare students for a pharmacy externship in a selected hospital, home infusion, long term care, and out patient pharmacy. The externship is conducted in the spring, summer, or fall semester and will be supervised by a program director. The curriculum requires completion of 39 credit hours, include Introduction to Pharmacy Technology, Outpatient Pharmacy Externship, Pharmacology I for Pharmacy Technicians, Pharmacology II for Pharmacy Technicians, Basic Pharmacy Software Applications, Pharmaceutical Calculations, Issues in Pharmacy, Applied Pharmacy Systems, Applied Out-Patient Pharmacy Systems, and Pharmacy Externships. Required support courses include Medical Terminology, Business Language Skills, and Computers in Health Care. Graduates will be able to perform pharmacy operations such as preparing and dispensing medications, processing physician orders, use verbal, non-verbal and written communication, prepare IV admixtures and bulk formulations, and practice within the guidelines for pharmacy technicians. They will be eligible to take the national exam to become a Certified Pharmacy Technician. The program is fully accredited through the American Society of Health-System Pharmacists (ASHSP). The program admits new students once a year in the fall semester. The program may be completed in one earn full time or two years part-time. Students will be admitted on a first qualified, first admitted basis.
Admission criteria:
A high school diploma or GED
Have a high school GPA of 2.25 or complete at least 12 college credits with a GPA of 2.25 or above
Submit an Accuplacer Next Gen Reading Score of 250 or more or CAMLA score of 69 or better or complete Eng 131 with a grade C or better
Complete a college math program with a grade C or better
Take a Health Careers Typing Test and type at least 25 words per minute
Submit a completed application and fee
Tuition costs $101.50 per credit for resident students.
Address: 5101 Evergreen Rd., Dearborn, MI 48128
Phone: 313-845-9600
Wayne County Community College District
Students enrolled in the Pharmacy Technician program at Wayne County Community College have the option to take the national certification exam upon completion. The college offers a Certificate or an Associate of Applied Science Degree. The certificate course covers 35 credits, and the AAS covers 89 credit hours. The program total does not include prerequisites. Prerequisite courses include Introduction to Pharmacy Technology, Introductory Biology, English I, American Government, Computer Applications in Business. Course topics include Orientation to Pharmacy Technology, Pharmaceutical Interpretations and Calculations, Human Anatomy and Physiology I, Drug Distribution Systems and Pharmacology, Pharmacy Practice Settings, Human Anatomy and Physiology II, Pharmacy Technology Practicum, Pharmacy Capstone Course, Microbiology, General Chemistry I, College Algebra, Principles of Economics I, Introduction to Logic. Final semester courses are Pathophysiology, General Chemistry II, Trigonometry, and English II. Admission is competitive and based on academic performance, interviews, and test scores.
Admission criteria:
Take and pass a Pharmacy Technician Assessment Test with a B grade or better – a minimum of 85%
Meet the requirements for admission to WCCCD
Have a high school diploma or GED
Indicate intent to enter the pharmacy technician program on the WCCCD Application
Pass a criminal background check at a vendor designated by WCCCD
Present a clean drug screen from an approved vendor
In-state tuition and fees will cost $4,094. Books and supplies will cost an additional $2,150.
Address: 801 W. Fort Street, Detroit, MI 48226
Phone: (313) 943-4000
Charter Health Care Training Center
The Pharmacy Technician Program at Charter meets standards for accreditation through the American Society of Health-System Pharmacists and the Accreditation Council on Pharmacy Education (ASHP/ACPE). Program graduates will be eligible to take the PTCE offered by the Pharmacy Technician Certification Board. The program will include opportunities for students to take practice exams to prepare for success on the national exam. Experienced instructors with over 30 years of pharmacy experience will mentor students to ensure success in the workplace. Students will spend 16 weeks in the classroom and lab to gain knowledge and develop hands-on skills in preparation for the pharmacy externship. The externship requires 180 hours of participation in pharmaceutical activities at two local pharmacies. Areas of study include medication order entry and fill process, pharmacy math, pharmacy quality assurance, CPR for Health Care Providers, pharmacy law and regulations, customer service excellence, inventory management, sterile IV drug preparation and aseptic technique, patient and medication safety, insurance billing and reimbursement, and quality assurance. The skills lab will provide opportunities for students to practice processing of outpatient prescriptions, preparation of sterile IV admixtures and non-sterile drug compounding, and updating patient records using pharmacy software. The requirements for graduation may be completed in just 6 months.
Admission criteria:
A high school diploma or GED
Pass a background check
Obtain satisfactory results on a drug screen and TB test
Submit a completed application and fee
Provide a record of immunizations
Contact the school of a schedule of fees and tuition.
Address: 1055 Charter Drive Suite 103, Flint Township, MI 48532
Phone: 810-202-8646