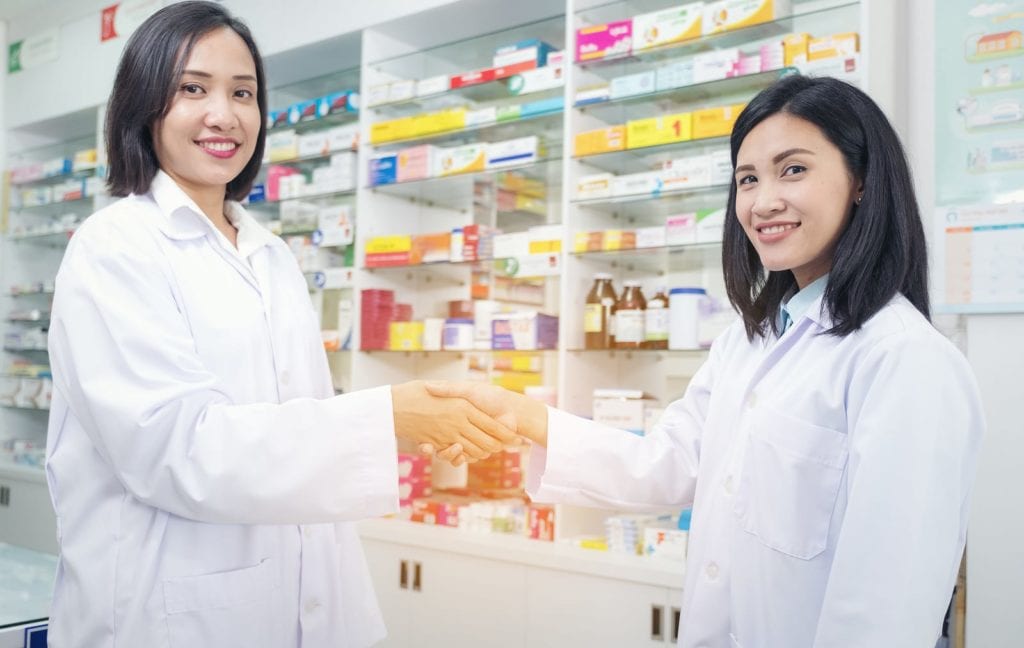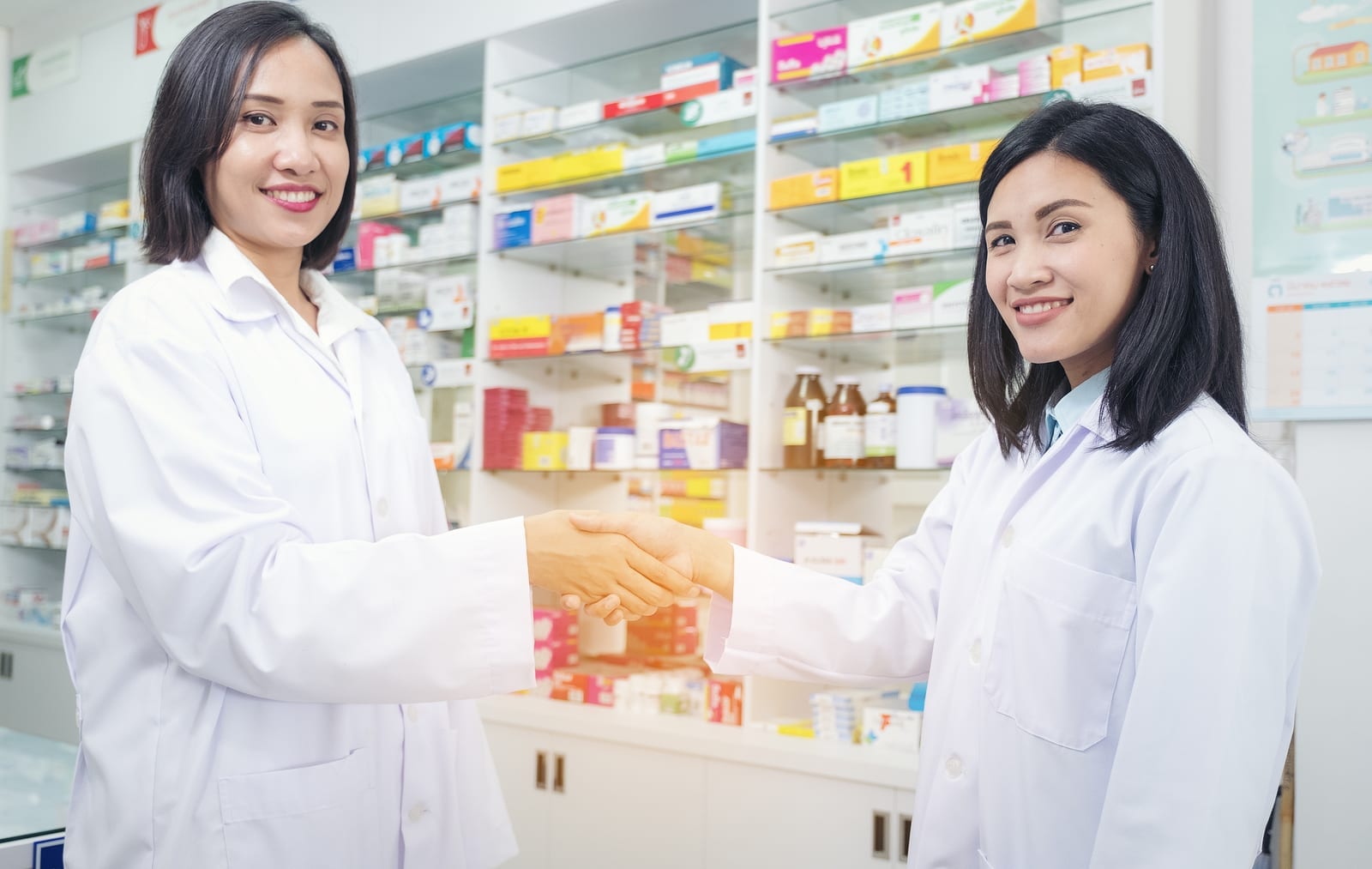 Pharmacy technicians assist licensed pharmacists with the distribution of medication and other health care products to patients. Technicians must understand the principles of orderliness and cleanliness and the need for aseptic technique and accuracy in practice. Competency in basic math, ethics, confidentiality, communication and interpersonal communication are also essential in the industry. Pharmacy technician programs cover all the areas that will empower students to assume their role in the pharmacy team.
Technicians are employed in community pharmacies, hospitals, nuclear pharmacies, home health, long-term care, and retail chains. Their responsibilities include receiving prescriptions electronically or in person, reading and interpreting prescriptions, identifying medications to fill the prescriptions, preparing unit dosages, calculating dosages, packaging and labeling medications, assisting customers, receiving and storing new medications, and managing billing and reimbursement.
The Connecticut Department of Consumer Protection requires practicing technicians to be registered. If you plan to continue performing routine functions in the pharmacy, you'll need to renew your registration each year on March 31.
According to the United States Bureau of Labor Statistics, job growth for pharmacy technicians is expected to be higher than the average for all occupations. The aging population, shortage of pharmacists, and demand for medications are some of the primary contributors to demand. The median pay for technicians was $15.72 per hour in 2018, which translates to an annual salary of $32,700.
Naugatuck Valley Community College
The Pharmacy Technician Program at Naugatuck Valley Community College covers the essential skills needed to work as a member of the healthcare team. Instructors will present topics on basic drug classification, aseptic technique, math, pharmacology, customer service, dosage calculations, packaging and labeling, and inventory management. Students must complete the classroom requirements before participating in the clinical rotation. Program graduates will be eligible to take the PTCB exam. The duration of the program is 10 weeks. Classes meet from 9:00 am to 12:00 noon in the classroom and from 10:00 am to 12:00 noon at the clinical site.
Admission criteria:
Must be at least 18 years old
Have a high school diploma or GED
Demonstrate proficiency in basic math and simple algebraic equations
Pass a background check – criminal convictions may affect the student's ability to participate in the clinical component of the program
Submit to a urine drug screen Have reliable transport to the clinical facility
No formal application to the college is required for this workforce training course
Tuition for the program is $1,095 for the classroom component and $395 for the clinical rotation. An interest-free payment plan is available for all students. Students electing for this option must pay $575 upon registration and the balance before the end of the program.
Capital Community College
Capital Community College prepares pharmacy technician students for national certification and employment in retail and institutional pharmacies. The areas of study will include medical terminology related to the pharmacy field, inventory control, proper storage of medications, dose conversions, dosage calculations, customer service, billing and insurance reimbursement, dispensing of prescriptions, packaging and labeling, reading and interpreting prescriptions, defining drugs by generic and brand names, maintaining work areas and equipment, and drug security. Students will also be prepared to take the PTCB exam through an intensive review. Classes meet Monday, Wednesday and Friday 9:00 am to 12:00 pm.
Admission criteria:
A high school diploma or GED
Must demonstrate basic computer skills
Take and obtain a satisfactory score on the reading and math assessment. The applicant must call to schedule the assessment. A waiver may be available for applicants who have completed college coursework
A clear background check is required to take the PTCB exam
Tuition costs $1,199. Additional fees and expenses will apply.
Manchester Community College
The comprehensive pharmacy technician program at Manchester Community College prepares students for an entry-level position as a pharmacy technician in a community or hospital pharmacy. Areas of study include medical and pharmacy terminology, IV flow rates, inventory control, drug compounding, reading and interpreting prescriptions, defining drugs by generic and brand names, dosage calculations, dose conversion, customer service, billing and insurance reimbursement. The training will also include an intensive review in preparation for the PTCB. The program will include 20 classroom sessions covered in 10 weeks. Classes will meet twice weekly.
Admission criteria:
Must have completed a college-level math course with a passing score
Have valid photo ID and copy of the transcript
Take a math and reading comprehension test – for applicants who have not completed college courses
Have a high school diploma or GED
The course fee of $825 includes the textbook. The PTCB exam fee is $129.