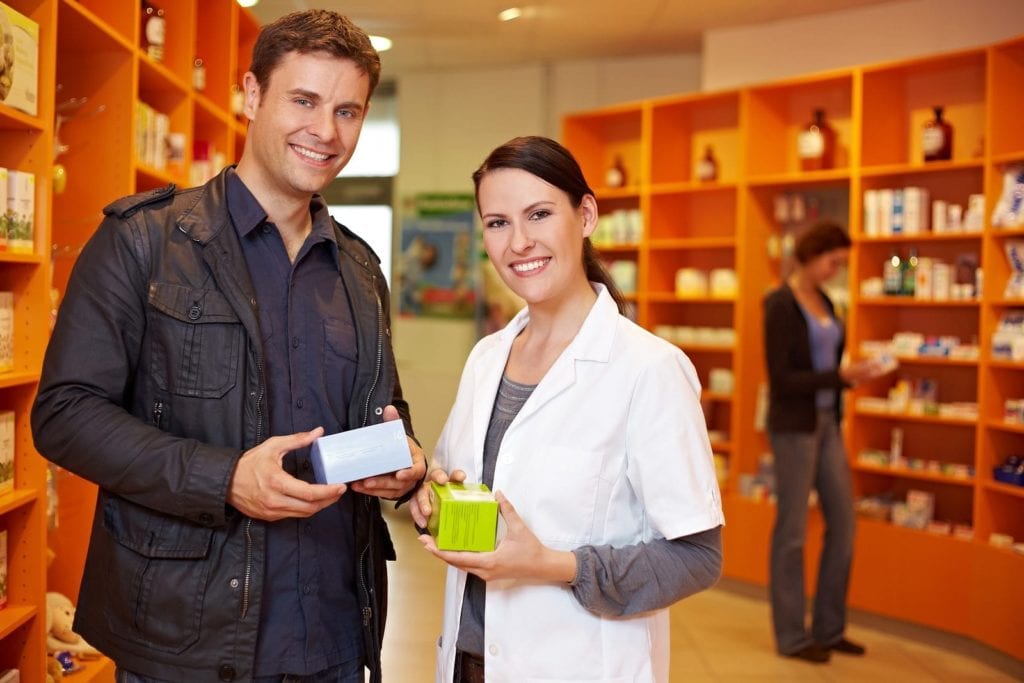 A pharmacy technician plays an important role in the healthcare community. Pharmacy technician training will prepare you for such a role in just 6 to 10 months. If you're passionate about healthcare and helping others, then dispensing medication and other healthcare products under the direction of a registered pharmacist may be a perfect role for you. According to the Bureau of Labor Statistics, employment of pharmacy technicians is expected to grow 20 percent from 2014 to 2024. Pharmacy technicians work in clinics or retail pharmacies, assisting pharmacists with dispensing of prescriptions and customer service. In hospital pharmacies, they may compound intravenous solutions, restock medication dispensing systems, deliver medications to satellite pharmacies, and divide bulk orders into unit dosages. A few pharmacy technicians take a different route and enter pharmaceutical and medical sales.
Fresno City College
The pharmacy technician program at Fresno City College offers 268 hours of theory and practical instruction. Instructors prepare students for licensing through the California State Board of Pharmacy through 148 hours of classroom lectures and 120 hours of clinical experience at a community pharmacy. Course topics include pharmacy math and calculations, brand name and generic drugs, medication distribution and control measures, pharmacology and pharmacy law, bodily effects of drugs, interactions, and common uses. Classes meet Monday and Wednesday from 6:00 pm to 10:00 pm. State licensure requires a high school diploma or GED and criminal background clearance through fingerprinting.
Admission criteria:
Must attend a mandatory orientation session
Pass a math assessment – issued at the orientation. A score of 70% or higher is required for enrollment
Tuition for the program is $3,695.
Address: 1101 E. University Avenue Fresno, CA 93741
Phone: (559) 324-6461
San Joaquin Valley College
SJVC prepares pharmacy technology students for entry-level employment under the direct supervision of a registered pharmacist. They work with the rest of the pharmacy team to carry out physicians' pharmaceutical orders. The training incorporates classroom and lab instruction and includes an externship component that takes places in a clinical environment. Students will learn how to practice within the legal limitations of law, use aseptic techniques, and identify trade and generic drugs. They'll also be able to read, interpret, transcribe, and process prescriptions, apply the concepts of communications and critical analysis, demonstrate social skills and professionalism, and provide stellar customer service. Course topics include pharmacy law and ethics, pharmacy records and documentation, anatomy, physiology, and pharmacology, ethics, pharmacy science, pharmacy math and computations, reading and composition, and clinical experience. The program is available as a 7-month certificate program or 14-month associate degree. Associate degree graduates are qualified to register as licensed pharmacy technicians and also earn Health Insurance Portability and Accountability Act (HIPAA) Certification.
Admission criteria:
Must possess a high school diploma or equivalent
Must attend an interview with an admissions advisor
Take and pass the Wonderlic SLE with a minimum score of 12
Sign the Enrollment Agreement
Complete New Student Orientation prior to the first day of class
Tuition for the certificate program is $18,535. The associate degree program costs $30,015.
Top of Form
UEI College
The UEI pharmacy technology program prepares students for a career in pharmaceuticals. Students gain experience in labeling prescriptions, accepting and processing requests, counting tablets and measuring doses, answering phones, assisting customers, and supporting a registered pharmacist. The program includes 760 clock hours of classroom lecture and externship experience for a total of 34.5-semester credits. The externship covers 120 hours. The program's eight modules cover hospital pharmacy procedures and sterile preparations, internal medicine, pharmacy law, drug administration and information, retail pharmacy procedures, additional settings and OTC medications, pharmacology and compounding, and pharmacy externship. The duration of the program is 10 months.
Admission criteria:
Must be 18 years or older to graduate
Have a high school diploma or GED
Must be free from felony convictions of any kind
Submit a completed application and registration fee
Complete live scan fingerprinting.
Tuition for the program is $19,900. It includes books, supplies, and uniforms.
Website: https://www.uei.edu/
Address: 3602 N. Blackstone Ave. Suite 0268, Fresno, CA 93726
Phone: 877-463-4472
CalRegional
The pharmacy technician program at CalRegional prepares students with practical knowledge and specialized skills to function as an entry-level pharmacy technician. The program covers 182 hours of classroom instruction and 120 hours of clinical externship. Coursework includes pharmaceutical and medical terminology, abbreviations and symbols, billing, pharmacy technician practice, inventory control, receiving and processing prescription orders, pharmacology and medications, routes of administration, pharmacy externship, and much more. CPR certification is also included as part of the program. Graduates will be eligible to California State Licensure. They may also take the PTCE administered by the Pharmacy Technician Certification Board.
Admission criteria:
Must be 18 years of age or older
Must have a high school diploma, GED, or equivalent
Must pass a basic math and English assessment with a score of 70% or better
Must pay all applicable fees according to the published fee schedule
Complete and sign the enrollment agreement
The total program cost of $2,995 includes tuition, registration fee, and externship fee. Other costs include textbooks, scrubs, background check and drug screen, and exam review and test fees.
Fresno Pacific University – Continuing Education
The pharmacy technician program at Fresno Pacific University prepares adults for national certification through the PTCB exam. The curriculum covers 50 hours of classroom instruction plus a clinical externship opportunity. Course content includes pharmacy medical terminology, reading and interpreting prescriptions, pharmacy calculations, review of the top 200 drugs, identifying drugs by generic and brand names, dosage calculations, inventory control, dispensing of prescriptions, billing and reimbursement, dose conversions, and IV flow rates. The clinical externship is not required but it will give students the opportunity to practice those skills needed to perform the requirements of a Pharmacy Technician. Graduates will be prepared to sit for the PTCB national certification exam.
Admission criteria:
Must be 18 years of age or older
Must have a high school diploma, GED or equivalent
Must pass a basic math and English assessment with a score of 70% or better
Must pay all applicable fees according to the published fee schedule
Complete and sign the enrollment agreement
The cost of the program is $3,000.