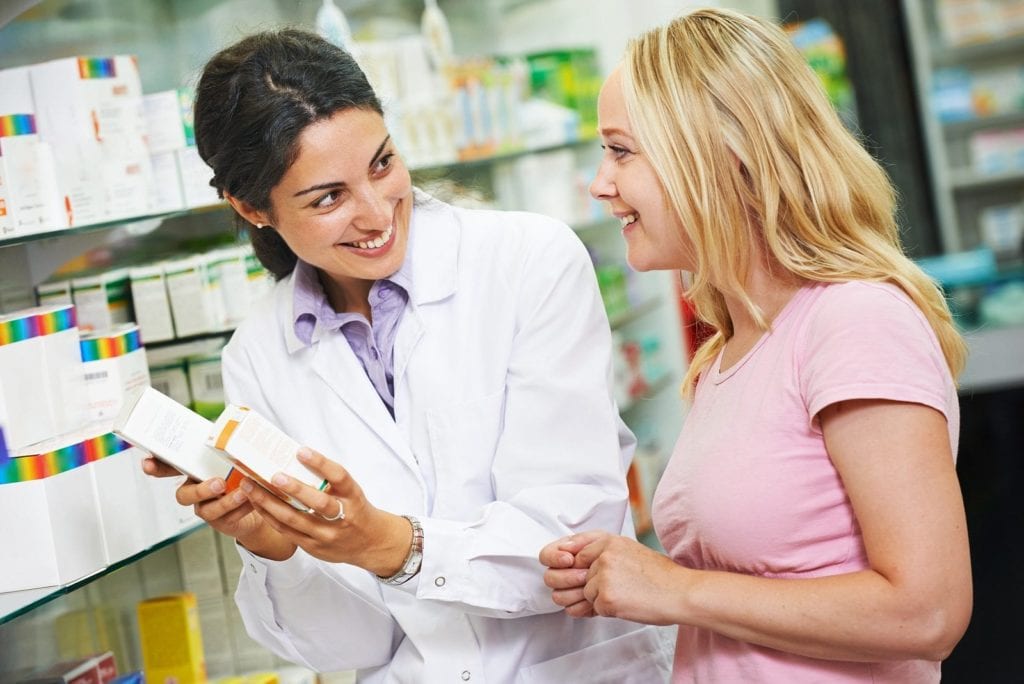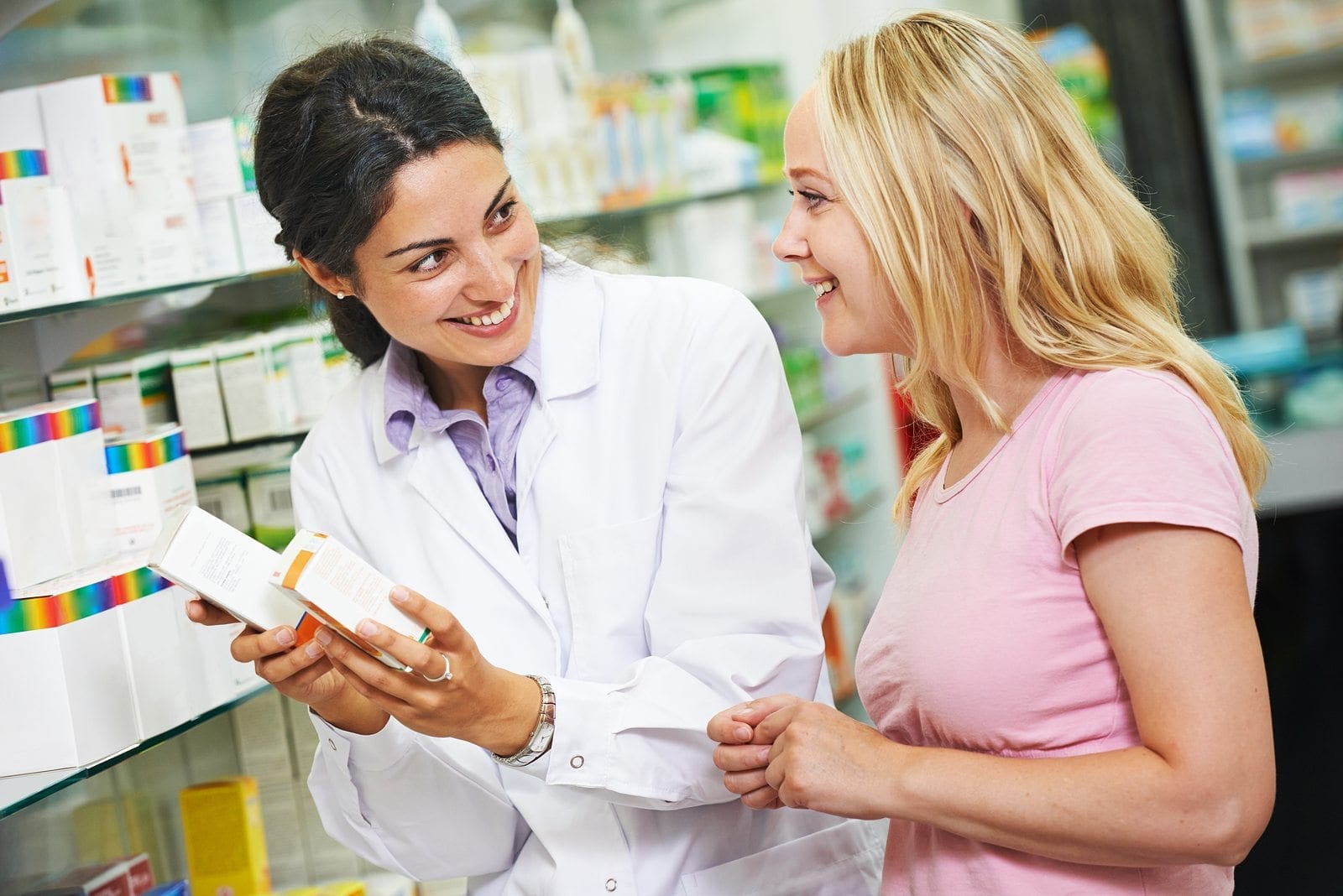 Pharmacy technicians play a critical role in the smooth operation of retail and institutional pharmacies. They assist licensed pharmacists with the preparation of prescription orders, verification of prescription information and dosage, processing and submission of insurance claims, entry of patient and order information into computerized systems, and the provision of customer care to patients and other healthcare providers.
Working alongside pharmacists and other pharmacy staff, pharmacy technicians with national certification and formal training are in high demand. According to the Occupational Outlook Handbook, there will be approximately 100,000 new jobs for pharmacy technicians added by the year 2020. The projected demand is due to a huge need for prescription drugs by the aging population. Pay rates for technicians vary based on location, job setting, training, and certification. However, the middle 50 percent of technicians earn between $24,820 and $35,810 annually.
Carrington College – Mesa Campus
The pharmacy technician program at Carrington College includes both theory and practical training to enable graduates to function as competent entry-level technicians upon licensure. Practical training takes place in the school's lab as well as an approved local pharmacy. The certificate program includes general education courses, such as English composition, science, social sciences, mathematics, computer literacy, and social sciences. Technical coursework incudes drug distribution systems, medical terminology, abbreviations and symbols, ethics and law, chemical and physical characteristics of drugs and preparation, and dispensing and documenting medications. Preparation for CPhT certification is included in the program, enabling graduates to pass the PTCB exam. The curriculum covers a total of 840 clock hours of 36 credit hours. The duration of the program is 36 weeks.
Admission criteria:
Provide proof of high school graduation – official transcript required
Submit an application for admission
Take and pass the Wonderlic Scholastic Level Exam with a score of 13 or above
Attend an interview with an enrollment representative
Provide a written statement explaining the choice of career
Must be in good physical and mental health
Pass a background check and drug screen
The total program cost of $15,629 includes books and supplies.
PIMA
PIMA's pharmacy technician program blends medicine, math, and chemistry to help students develop skills in mixing intravenous solutions, counting and labeling bottles, providing medication and other health products, and receiving electronic prescriptions. They'll also learn how to manage prescription order entries on the computer, receive written prescriptions and requests for refills, stock and inventory prescriptions, and verify complete and accurate prescriptions. Students complete the program's 35.5 credits (840 hours) in approximately 10 months. Course topics included in each sequence are pharmacy math, pharmacy technician duties, pharmacy law and ethics, principles of customer service, pharmacology, fundamentals of chemistry, inventory maintenance, IV therapy, and pharmacy laboratory skills. Graduates will be eligible to take the PTCB exam for national certification. The duration of the program is 38 to 41 weeks.
Admission criteria:
Submit an application for admission
Must have completed high school or GED certificate
Meet with an admissions representative
Pass an entrance exam – Wonderlic SLE and the PMI Math Admissions Test
The program cost of $16,551 includes tuition, registration fee, textbooks, uniforms, and technology fee.
Website: https://pmi.edu/
Address: 2160 S. Power Road, Mesa, AZ 85209
Phone: 800-477-PIMA
Medstar Academy
Medstar Academy's pharmacy technician program prepares students for success on the PTCB exam for licensure in Arizona. The 240-clock hour program includes 120 hours of classroom lectures and 120 hours for a pharmacy externship to prepare students for employment as a pharmacy technician. The clinical experience will take place at a licensed hospital or retail pharmacy. Course topics include the role of the pharmacy technician, abbreviations, pharmacy calculations, pharmacy law and regulations, pharmacy sterile and non-sterile compounding, pharmacy management and operations, bill and reimbursement, technology, drug classifications, inventory control and management, and drug formularies. The duration of the program is 10.5 weeks.
Admission criteria:
Must be 18 years or older
Must have a high school diploma or GED
Provide a valid state ID and social security card
Must have no denial, revocation, or suspension of registration or licensure by any State Board of Pharmacy, no drug or pharmacy-related felony convictions, and no admission of misconduct or violation of any State Board of Pharmacy
Must pass a 10-panel drug test
Pass a background check and obtain a DPS fingerprint clearance card
The program cost of $2,475 includes registration, scrubs, top 200 drugs flashcards, and background check. A payment plan is available.
East Valley Institute of Technology
The two-semester pharmacy technician program at EVIT requires a huge commitment to independent study to learning the process for receiving prescriptions requests, counting tablets and labeling bottles, and performing administrative functions. The first semester covers basic health care concepts, basic math, customer service, pharmacy law, pharmacology, CPR, safety, and medical terminology. The second semester is reserved for the development of occupation-specific skills, including work-based experiences. Graduates are eligible to take the PTCB exam to become CPhT.
Admission criteria:
Must have a high school diploma or GED
Must be at least 18 years of age
Must have an Arizona Board of Pharmacy Technician training license
Must submit to random drug testing.
Tuition for the program is $4,000. There is a supply fee of $100.
Website: https://www.evit.com/
Address: 1601 W Main St, Mesa, AZ 85201
Phone: 480-461-4000
Fax: 480-461-4169
Arizona College
Students enrolled in the pharmacy technician program at Arizona College gain the administrative, technical, and customer service skills to thrive in the busy pharmaceutical setting. The curriculum is designed to prep students with the education and training needed to enter the health care industry and to succeed on the PTCB exam. It includes classroom lectures, hands-on training, and real-world experiences as well as post-graduation support. Experienced faculty cover a variety of essential topics, including medical terminology, pharmacology, brand name and generic drugs, pharmacy practice, law and ethics, prescription processing, abbreviations, drug classification, and inventory control. The curriculum covers 772 clock hours or 50 credit hours. Graduates of the ASHP accredited program are encouraged to take the PTCB exam for national certification. Students have a choice of flexible morning and evening schedules, open labs, tutoring sessions, and access to the school's peer mentoring program. The diploma program runs for 3 quarters and requires approximately 34 weeks of attendance. New sessions begin every 5 weeks.
Admission criteria:
Submit a completed application to Arizona College
Have a high school diploma or GED
Sign the enrollment agreement and financial agreements
Complete a satisfactory background check
Pass a urine drug screen
Tuition costs $16,074. It does not include shoes, uniforms, and a watch with a second hand. Other costs include fingerprint clearance, drug screen, HESI testing, student liability insurance, background clearance, and immunizations.
Brookline College
The pharmacy technician program at Brookline College provides adults with knowledge and skills to qualify for entry-level positions at hospitals, community pharmacies and other health care environments. Students will learn in the classroom, lab, and scheduled pharmacy externships at retail and community pharmacies such as Fry's Food Stores and Walgreens. The curriculum covers 646 contact hours of theory and practical training. Course modules include Foundations of Allied Health, Pharmacy Administration and Applications, Pharmaceutical Calculations, Pharmacy Operations, Body Systems, Pharmacology, and Pharmacy Practicum. The diploma requires completion of 27.5 credits that are transferrable to an Associate's Degree in Allied Health. Graduates are eligible to take the PTCB exam for national certification. The program is delivered in traditional on-campus and online formats.
Admission criteria:
Meet with a representative from the department to learn more about the pharmacy technician program
Complete a Visitor Information Form
Attend a financial aid interview
Complete the Enrollment Agreement with and Admissions Representation
Obtain a fingerprint card and trainee license before starting the pharmacy externship
Tuition is $13,365 and includes the cost of textbooks, uniforms, and supplies.
GateWay Community College
The Certificate of Competency in Pharmacy Technician program prepares adults for national certification and a rewarding career as a pharmacy technician. The curriculum covers 652 clock hours of theory and practical instruction including a pharmacy externship at a local retail and hospital pharmacy. The pharmacy externship is 200 hours, and students are expected to provide their own transport to and from the clinical site. Course modules include Keyboarding II, Pharmacology for Pharmacy Technicians, Pharmacy Tech I, Pharmacy Tech II, Math and Dosages, Pharmacy Tech Certification Review, and Pharmacy Tech Externship. Faculty will emphasize the role of the pharmacy technician, industry standards, and interpersonal skills. Students must obtain a grade of 75% or above to graduate. Graduates are eligible to sit for the Pharmacy Technician Certification Exam.
Admission criteria:
Complete the Health and Safety documents
Must have a valid government-issued photo ID
Must be at least 18 years old
A high school diploma or GED is required for admission – a high school GPA of 3.0 or above is required
Complete an Arizona Level One Fingerprint Clearance Card (DPS)
Provide proof of immunizations
Have a current Healthcare Level CPR Card
Submit a completed Healthcare signature form signed by a physician
Complete an MCCCD Supplemental Background Check and negative drug screen
Take and pass a math placement course
Tuition costs $85 per credit or $1,020 flat rate per semester for 12 or more credits for resident students. Financial aid is available for eligible students.