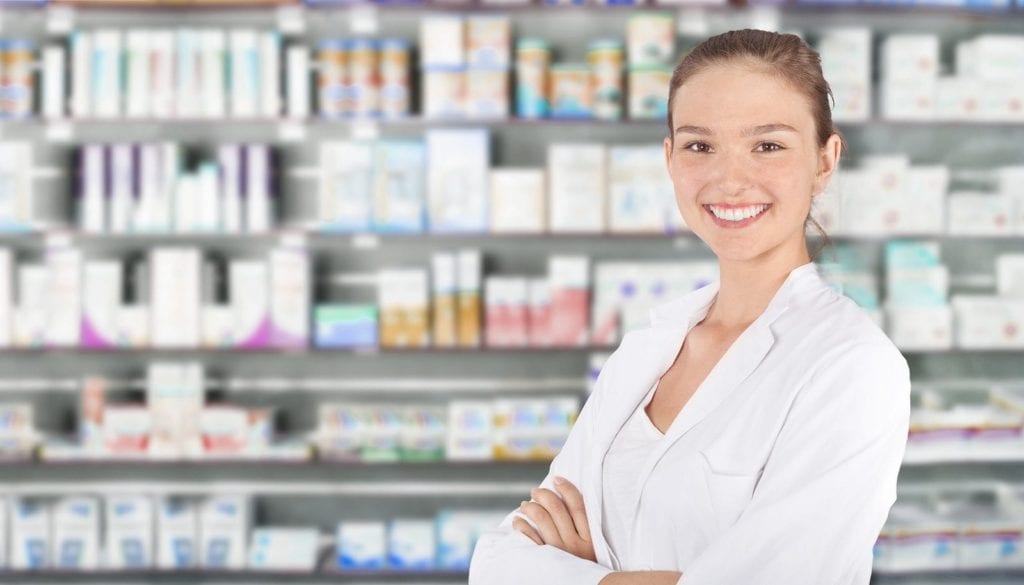 There's a high demand for pharmacy technicians in the healthcare and pharmaceutical industries. The Bureau of Labor Statistics expects employment of pharmacy technicians to grow faster than the average for all occupations due to continuous demands for pharmaceutical care services and products. An aging population, increase in medication availability, and  advances in technology also contribute to the demands for pharmacy technicians in all practice settings. Complex health care issues increase the need for educated, trained, and competent support personnel. As a result, more states and employers expect technicians to be certified by a recognized association to improve the delivery of service and reduce medication errors. Federal and North Carolina laws and regulations and professional standards govern the practice of pharmacy technicians, including certification requirements, within the state.
Wake Technical Community College
Wake Technical College prepares pharmacy technician students for employment as an entry-level worker in health care where they support licensed pharmacists in the provision of medications, medical equipment, over the counter drugs, and pharmaceutical care services. While enrolled, students will attend classroom lectures, laboratory, and clinical components and gain a broad knowledge of pharmacology, professional ethics, drug interactions, non-sterile medication compounding, drug delivery systems, pharmacokinetics and pharmacodynamics, and prescription and medication order processing. Other topics include health care systems and pharmacy practice, quality assurance and improvement, pharmacy purchasing and inventory management, control substance procedures and management, and medication dosage forms and administration.  Laboratory actives and clinical experiences help students develop leadership, interpersonal, communication, computer, critical thinking, collaborative, mathematical, organizational, and management skills. At the conclusion of the program, graduates will have the clinical experience to work in a variety of pharmacy and health care settings, become certified pharmacy technicians after successfully completing the PTCB exam, and meet the legal requirements of having an AAS degree in pharmacy.
Admission criteria:
Apply for admission to Wake Tech
Complete the NC Residency Determination Interview
Request official transcripts from high school or GED and any applicable college transcripts to be sent to Wake Tech
Apply for Financial Aid and Veterans Benefits
Activate Wake Tech student account
Complete the New Student Orientation
Take the online learning assessment
Schedule and attend an appointment with a program advisor
Complete a criminal background check and drug screen
The total program cost is approximately $4,500 for the diploma or $8,300 for the AAS degree. The cost includes tuition, physical exam, uniforms, immunizations, CPR certification, CastleBranch criminal background check, drug test, and medical document manager, and TB test.
Durham Technical Community College
Durham Tech's pharmacy tech program prepares students for the role of an entry-level pharmacy technician. As allied health professionals, graduates will qualify for work in a variety of settings where they'll work under the supervision of a registered pharmacist. The program is delivered in an online/hybrid format. Course modules include pharmacy calculations, pharmacy practice, sterile products, pharmacology, pharmacy clinical, trends in pharmacy, pharmacy professional practice, principles of management, pharmacy dosage forms, hospital pharmacy, and community pharmacy. Clinical skills development will take place in a simulated pharmacy technology lab and during the externship experience at Durham Regional Hospital, Duke University Medical Center, University of North Carolina Hospitals, and retail pharmacies in the community. The AAS degree option requires completion of a minimum of 66 credit hours. The diploma program is 40 credit hours. There are limited spaces in the program, so acceptance of eligible students will be decided on a first-qualified, first-admitted process.
Admission criteria:
Attend a pharmacy technician Information Session
Submit an application for enrollment to Durham Tech
Submit official high school and college transcripts
Apply for Financial Aid
Attend a ConnectSession (Student Orientation)
Provide proof of unweighted US highs school GPA of 2.8 or higher or transfer college credit for English and math or an associate degree or satisfactory scores on the ACT, SAT, GED, Compass to demonstrate college readiness
Submit a completed clinical training form
Non-native English speakers must meet the English Language testing requirements
Complete a satisfactory criminal check and drug test are required to participate in the clinical externship
The estimated cost of tuition and fees is $5,092. The program is financial aid eligible.
Address: 1637 East Lawson Street, Durham, NC 27703
Wilson Community College
The pharmacy technician course at the Continuing Education Department at Wilson Community College is a 92-hour course comprising of classroom, lab, and clinical instruction. Students develop the knowledge and skills to assist registered pharmacists with the day-to-day activities of a retail, mail-order, or institutional pharmacy. Course topics include pharmacy operation, receiving and dispensing prescriptions, pharmacy terminology, inventory control, sterile preparations, customer care, pharmacy software and billing, mixing, counting, and weighting medication, pharmacy calculations, packaging and labeling, and insurance claims. Graduates are eligible to take the PTCB exam for national certification. Classes meet Mondays and Thursdays from 6:00pm to 9:00 pm for approximately four months.
Admission criteria:
Provide a copy of high school diploma or equivalent
Must have a valid government-issued ID and social security card
Submit a completed application via email, fax, or mail
Register and pay all fees
Complete and submit documentation of required immunization
Complete a criminal background check and drug screen
CPR certification is required
The required textbook costs $100.
Website: https://www.wilsoncc.edu/
Address: P.O. Box 4305 902 Herring Avenue, Wilson, NC 27893
Phone: (252) 291 – 1195
Fax: (252) 243 – 7148