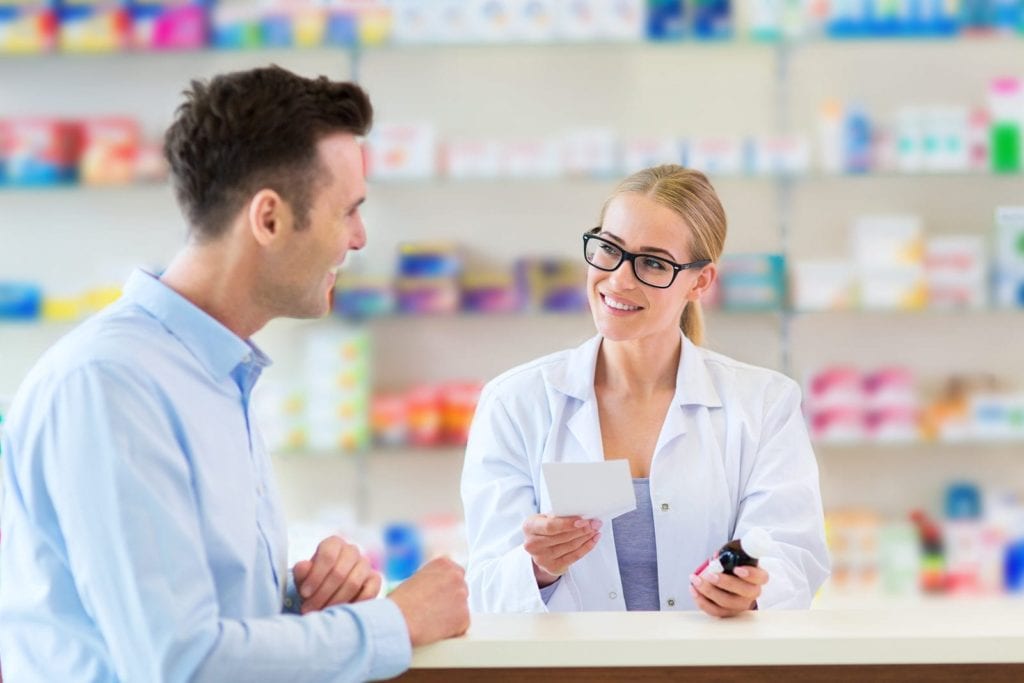 Pharmacy technicians are indispensable in the field of health care. There's a growing demand for capable pharmacy technicians to support licensed pharmacists in retail and hospital pharmacies, mail-order pharmacies, long-term care facilities, and home health care. The expanding role of technicians makes national certification an essential requirement for many industry employers and some states' certifying agencies. National CPhT certification confirms a technician's ability to provide safe and competent care to patients. Pharmacy technician training prepares students for the national exam. A broad range of topics also equip students with essential skills such as interpreting and dispensing prescriptions, inventory management, calculating dosages, labeling containers, billing insurance companies, and assisting customers with requests that do not need the professional judgment of a licensed pharmacist. According to the Bureau of Labor Statistics, Oregon will add 34,700 new jobs for pharmacy technicians between 2014 and 2024.
Portland Metropolitan Workforce Training Center
The Pharmacy Technician Program at the Workforce Training Center comprises of two parts totaling 160 hours. It combines online learning with onsite lab practicums. Students learn pharmacy law, pharmacy practice, therapeutic drug classes, body systems, medical terminology, common conditions and diseases, and basic pharmacology. Other courses include common dosage forms, generic and brand name medications, routes of administration, pharmacy measurements, abbreviations and calculations. Classroom lectures will be supported by onsite lab activities. During the final term, students will learn the theory and practical aspects of sterile and non-sterile compounding, aseptic techniques, pharmacy measurements, reading written and electronic prescriptions, the identification of DEA numbers, inventory management, ordering systems, and electronic health-records systems. Throughout the program, ongoing reviews and test-taking tips will help students prepare for success on the PTCB exam. The program is open for admission in the spring, fall, and summer semesters.
Admission criteria:
Attend an information session to learn more about the program requirements
Provide documentation of completing MATH 95 or above – transcript or math placement test
Provide documentation of completing Writing 115 or above – transcript or writing placement test
Provide a copy of high school completion or GED certificate – a college or university degree can substitute
Submit an essay that answers: What does a pharmacy technician do and why do you want to be a pharmacy technician? AND Imagine you have a patient who is very upset when you inform them that their insurance doesn't cover their medication. How would you handle the situation?
Submit all the requested materials with the application
Must be at least 18 years when the class begins
Must pass a background check and drug screen
The program cost of $3,140 does not include the cost of textbooks. The tuition is due at the time of registration. Applicants have the option to set up a 6-month payment plan with the Business Office.
Carrington College – Portland Campus
The pharmacy technology certificate program at Carrington College incorporates theory and practical training to prepare students for licensure and to function as capable assistants to a licensed pharmacist. The curriculum covers 840 contact hours of theory, lab, and pharmacy externship. Course modules include Nervous System, Anti-Infectives and Retail Operations Theory, Retail Operations Lab, Prescription Processing, Pharmacy Software and Pharmacy Calculations Theory, Prescription Processing and Pharmacy Calculations Lab, Pharmacy Calculations, Body Systems, and Repacking Theory, Pharmacy Calculations and Unit Dose Lab, Compounding and Body Systems Theory, Hospital Operations and Parenteral Dosage Calculations Lab, Career Development Seminar, and Externship. On-campus or blended options are available. Graduates will receive a Certificate of Achievement and will be eligible to take the PTCB exam to become a CPhT. The duration of the program is 36 weeks.
Admission criteria:
Must be 18 years or older
Must have a high school diploma or GED
Provide proof of health insurance coverage for the clinical assignments
Provide proof of immunization – measles – through immunization record, a statement from a licensed physician, or a statement from the individual requesting exemption due to religious beliefs
Must have a Wonderlic SLE score of 13 or higher
The cost of the certificate program is $15.084. Books and supplies cost an additional $535.
Chemeketa Community College
Chemeketa Community College prepares adults for a career as a Certified Pharmacy Technician. Applicants can select from the Pharmacy Technician Certificate or the Associate of Applied Science Degree in Pharmacy Management. The is accredited by the American Society of Health-System Pharmacists (ASHP) and recognized as a Pharmacy Technician Certification Board (PTCB) Recognized Education/Training Program. Experienced instructors will use classroom and lab work to prepare students to fill the role and function of a pharmacy technician. Course topics include intro to pharmacy technology, pharmacy operations, pharmaceutical drug classifications, pharmacology, pharmacy calculations, over-the-counter products, sterile compounding, multicultural patient healthcare, pharmacy law and ethics, pharmacy practice, pharmacy tech seminar, and workplace psychology. Graduates will be prepared to take the national board exams and work in a variety of areas in healthcare. The duration of the Certificate Pharmacy Technician program is one year. The pharmacy management degree will cover additional skills that will enable graduates to function as a pharmacy manager using effective communication strategies, applying accounting principles for inventory management, and ensuring regulatory compliance and patient safety within the organization. The duration of the program is 9 months. It is offered on a full-time schedule only. Admission is limited to 20 students with each cycle.
Admission criteria:
Apply for admission to Chemeketa Community college
Complete the Pharmacy Technician Program Application Form
Provide verification of age – must be at least 18 years when applying for initial licensure
Provide a copy of high school diploma or GED
Provide a copy of Chemeketa Placement Test scores
Provide unofficial Chemeketa transcript with name and K number if transferring courses
Provide documentation of any healthcare-related experience
Attend a program orientation after accepting an offer of admission
Must provide documentation of meeting the reading and math requirements or placement test scores
Complete TB screening
Provide documentation of immunization – MMR, Varicella, Hepatitis B, Tdap, flu vaccine
Must have current CPR certification
Complete a criminal background check and drug screen after admission to the program
Must have access to a computer with high school internet and a printer
Tuition costs $2,089. Other costs for immunization, TB tests, CPR, immunization tracker, drug screen, equipment kit, Board license fee, fingerprinting, and passport-sized photo must be covered by the student.
Oregon Health & Science University
The pharmacy technician program at Oregon Health & Science University is a candidate for the American Society of Health-System Pharmacist / Accreditation Council for Pharmacy Education accreditation. The program helps students develop the skills and knowledge to support pharmacists, improve patient safety, and prepare for national certification. Course topics include medication error prevention and safety, pharmacy calculations, community pharmacy practice, federal law, institutional pharmacy practice, and state-specific pharmacy law. The curriculum covers 400 hours – 135 hours of theory, 53 hours of simulation exercises, and 222 hours experiential. Graduates are prepared to meet employer standards in retail and community pharmacies. The duration of the program is 20 weeks.
Admission criteria:
Must be at least 18 years of age
Meet Oregon-specific requirements for employment as a pharmacy technician
Must have a high school diploma or GED
Pass a pre-admission English Comprehension and Math Calculation test
Pass a background check and drug screen
Must be in compliance with OSHU immunization requirements
Must have a maintain health insurance through the program
Submit a completed application for admission
Submit a current resume and letter of interest
Provide a letter of recommendation
Attend an interview with the Selection Committee
The program cost of $3,000 includes books and simulation supplies, scrub access, PTCB voucher for practice exam and certification exam, student badge, scrub access, access to electives, and email account. A payment plan is available for all students.
Website: https://www.ohsu.edu/
Address: 3181 S.W. Sam Jackson Park Rd., Portland, OR 97239
Phone: 503 494-8007