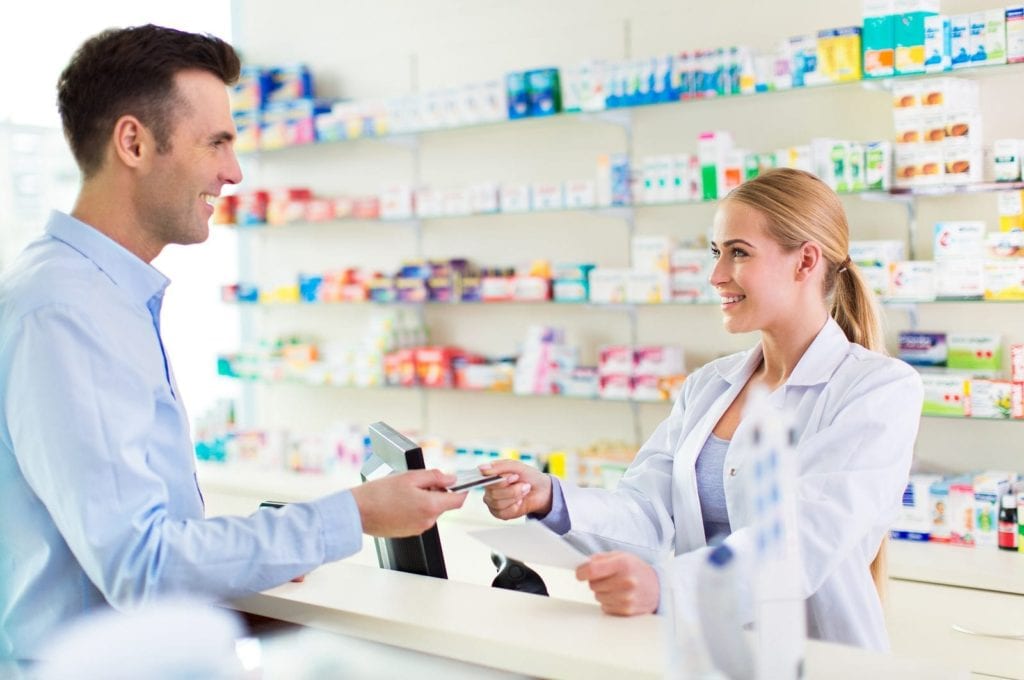 Pharmacy services have expanded and grown with advances in pharmaceutical research, entry of new drugs, and the increasing needs of the aging population. Pharmacy technicians now play a critical role in the pharmacy operation as they perform many of the functions once performed by pharmacists. Pharmacy technician programs prepare students to assume such a position to support the progressive objective of the pharmacy and play a key role in the smooth functioning of the operation. Employment of pharmacy technicians is expected to grow by 20 percent from 2012 to 2022, much faster than the average for all occupations. Job prospects for pharmacy technicians will, therefore, be excellent, especially for those with formal training and national certification. California pharmacy technicians must obtain and maintain a current license to practice. The state requires registration only. However, national certification will give pharmacy technicians an advantage in the job market.
North Orange County Community College
The pharmacy technician certificate program at North Orange CCC prepares students for entry-level employment as a pharmacy technician in an institutional or community pharmacy. The program is accredited by the American Society of Health-System Pharmacists (ASHP) and exceeds the state's training requirements for pharmacy technicians, and graduates are eligible to apply for registration with the Pharmacy Board. The non-credit program is based on instructional hours, so students would not receive college credit units. Course modules include In-Patient Lab for the Pharmacy Technician, Pharmacy Operations, Medical Terminology, Pharmacology, Introduction to Pharmacy Technician, and Pharmaceutical Mathematics. An externship rotation of 320 hours – 120 hours out-patient externship and 200 hours in-patient externship to develop clinical skills. The classes are offered on a trimester schedule – students meet one night per week for 12 weeks. During the summer semester, classes meet for 6 weeks.
Admission criteria:
Must be 18 years or older
Must complete an NOCE Admissions Application
Complete an online pharmacy technician orientation at least 24 hours before registering
Must purchase ad wear a Pharmacy Technician Certificate Program lab coat from all lab classes
Must have basic English language reading, writing, and speaking skill and/or be at an ESL Intermediate Low level
Have basic math skills to perform medication calculations
Be an active listener
Must have a high school diploma
Must have keyboarding competency
Tuition is free but students must cover the costs of textbooks, lab coat, course supplies, and a parking pass.
Website: https://noce.edu/
Address: 1830 W. Romneya Drive Anaheim, CA 92801
Phone: (714) 808-4999
Santa Ana College
For more than four decades, Santa Ana College has been preparing students for pharmacy technician employment in outpatient, inpatient, and home health care pharmacies. The program is accredited by the American Society of Health-System Pharmacists (ASHP). Students may enroll in the basic pharmacy technician certification program (16.5 units) or the advanced certificate program (26 units). Preparatory courses are available for students interested in enrolling in the Pharmacy Technology Department. Course topics include introduction to pharmacy technology, body systems, pharmacy calculations, pharmacy operations, inpatient pharmacy services, sterile products, pharmacy technology skills, pharmacy technology externship, pharmacy calculations review, and sterile products update. New students are admitted in the Fall or Spring semester.   It may also be possible to start the program during the Summer session.  Daytime and evening classes are available during the Fall and Spring. Summer classes are offered in the evenings only. The basic certificate program may be completed in one year.
Admission criteria:
Must have a good command of English
Must have good listening skills
Must apply for admission to Santa Ana College
Must complete the prerequisite courses including body systems, pharmacy calculations, and introduction to pharmacy technology
Tuition is $46 per unit for California state residents.  Books and supplies are additional.
Address: 1530 W. 17th Street, Santa Ana, CA 92706-3398
Phone: (714) 564-6000
Cerritos College
The Pharmacy Technician training program at Cerritos College is accredited through the American Society of Health-System Pharmacists (ASHP). The certificate program requires students to complete 31 units to qualify for certification. The program is taught by practicing registered pharmacists and certified pharmacy technicians. It is offered on a day or evening schedule. Full-time students can complete the requirements in 2 to 3 semesters and qualify for registration with the California State Board of Pharmacy. Although national certification is not mandatory, the school encourages graduates to take the PTCE exam offered by the Pharmacy Technician Certification Board. Upon certification, students can also opt to complete an additional 29 general education and elective units for an Associate in Arts Degree.
Admission criteria:
Must be a high school graduate or equivalent
Must obtain acceptable scores on the college placement test (reading, writing, and mathematics)
Meet the health requirements including lab, x-ray, and immunization records to meet the standards for the clinical site
Must complete a satisfactory criminal background check for the pharmacy externship
The cost of tuition and fees is approximately $1,600. Students will be expected to purchase uniforms, supplies, and books.
ABC Adult School
The pharmacy technician certificate program at ABC adult school prepares students to obtain the qualifications to become an entry-level pharmacy technician. Courses include standards and ethics, basic pharmacy calculations, drug dosages, pharmacology, knowledge of practice settings, record keeping, forms, recording keeping, inventory management, labeling, and customer service. It is recommended that students complete the Introduction to Medical Occupations class before enrolling the program. In addition to classroom training, students must complete the pharmacy technician internship, which is a 160-hour practicum at a community pharmacy. The total program covers 874 clock hours. Day and evening schedules are available. The duration of the program is 12 months.
Admission criteria:
Must be 18 years or older
Must have a high school diploma or GED
Must register for the class before attending
Must have proof of immunity – Tdap, MMR, varicella, influence and current TB clearance
The estimated program cost of $2,747 includes books, industry certification test fees, and administration fees.
American Career College
The American Career College Pharmacy Technician program prepares students to work with licensed pharmacists to label and dispense medications, manage inventory and update patient information. Basic anatomy medical terminology, ethical standards, retail pharmacy procedures, dispensing, and charting are also covered in the program. The curriculum includes at total of 1125.5 clock hours (43.5 quarter credits): 720 in-class hours and 405.5 outside clock hours. The program is accredited by the American Society of Health-System Pharmacists (ASHP). Graduates will receive a diploma and will understand clearly the role of the pharmacy technician, know the trade and generic names of drugs, routes of administration, dosages, side effects, and proper storage, and be able to perform pharmaceutical preparation, including filling prescriptions and preparing sterile products.
Admission criteria:
Must be 18 years or older upon admission or by the expected graduation date
Must provide documentation of completing high school or equivalent – high school diploma, GED or official transcripts
Must take and pass the Wonderlic with a score of 12 or above
Complete livescan fingerprint
Must meet the health requirements include proof of immunity for MMR, varicella, hepatitis B, Tdap, influenza and negative TB test
Tuition for the program is $19,970. It includes fees, books, and supplies.