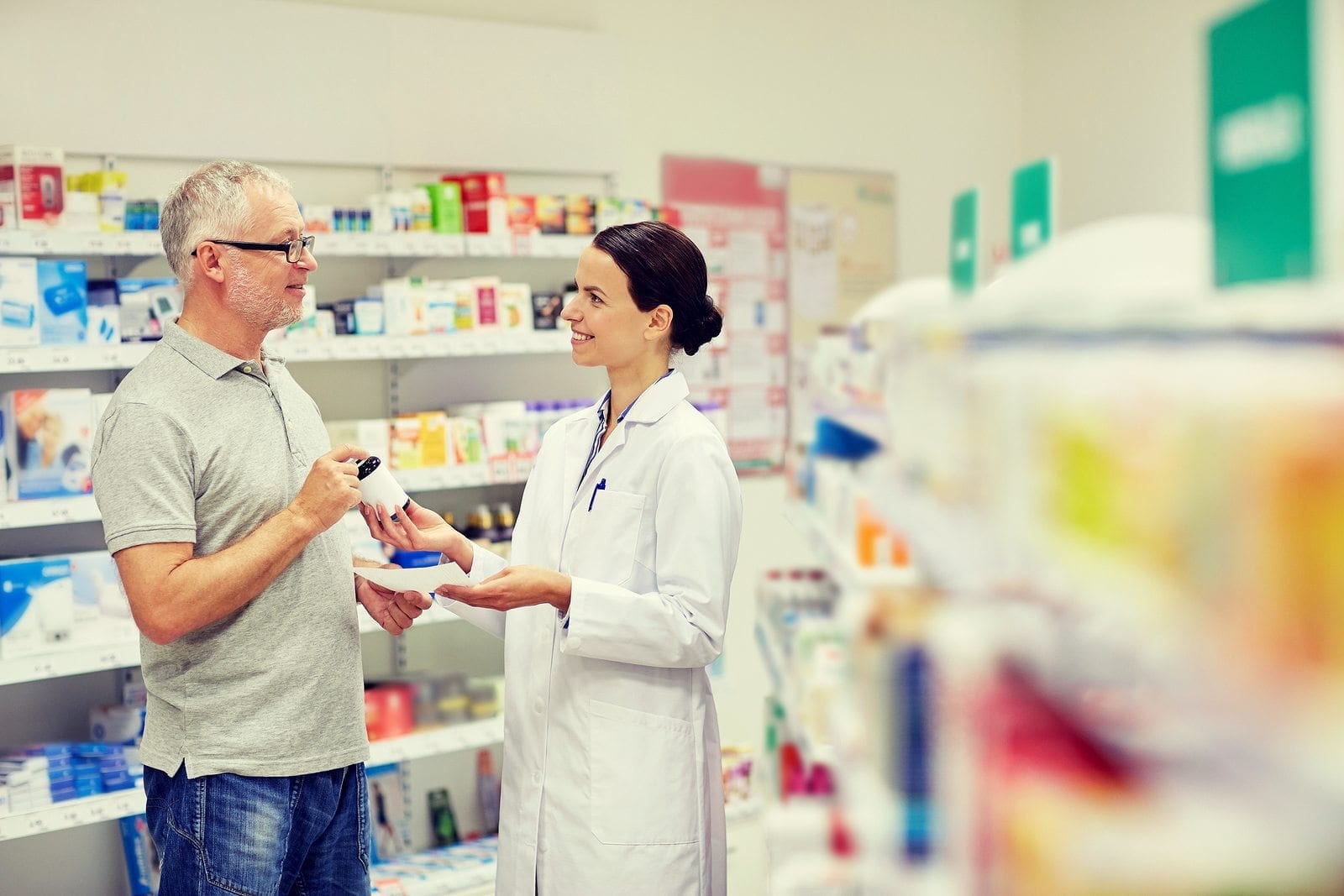 Pharmacy technicians support licensed pharmacists by attending to the daily tasks in a pharmacy setting. Pharmacy technician training programs cover all the essential skills students need to function as capable professionals in a pharmacy setting and become an indispensible member of the pharmacy team. Students gain a broad knowledge of the pharmacy practice and processes and learn techniques for ordering, stocking, and preparing medications. Graduates are able to respond to the rising need for health care professionals in the industry. Today, the pharmacy technician role has expanded to relieve pharmacists of the mundane tasks. They perform many of the same duties as pharmacists. The expansion of the pharmacy technician's role makes certification a requirement for many industry employers.
AIMS Education – Edison
The Pharmacy Technician certificate program at AIMS Education helps students develop the skills to become skilled technicians. The curriculum includes comprehensive classroom training as well as practical, hands-on experience. It covers 650 clock hours including 400 hours in the classroom and 250 hours for the clinical internship. Instructors will cover drug classifications, pharmacy management, drug regulation and control, pharmaceutical formulation, sterile and non-sterile compounding, and drug administration. The clinical internship will provide practical training in a real-world environment. A mentor will train students throughout the program. Students must complete all classroom and lab hours to qualify for the internship. Graduates are eligible to take the PTCE to earn the Certified Pharmacy Technician (CPhT) credential. The duration of the program is 9 months. Day and evening classes are available. Day classes meet Monday through Thursday from 9:00 am to 2:00 pm. Evening classes meet Monday through Friday from 5:30 pm to 9:30 pm.
Admission criteria:
Must have a high school diploma or GED
Must obtain a passing score on the Wonderlic SLE
Submit a completed application for admission
Must have a valid driver's license and social security card
Tuition for the program is $3,525.
Essex County College – Continuing Education
The comprehensive pharmacy technician program at the Continuing Education Center prepares students for employment as a technician. Course topics include defining drugs by generic and trade names, dosage calculations, product recognition, side effects, route of administration, reading and interpreting prescriptions, pharmacy terminology and much more. Graduates will receive a certificate of completion that will grant eligibility to take the national certification exam. Evening and weekend schedules are available. The evening classes meet Monday and Wednesday from 6:00pm to 9:30 pm for 20 sessions.
Admission criteria:
Must have a high school diploma or GED equivalent
Pass a criminal background check
Tuition for the program is $910 plus a registration fee of $70. A flexible payment plan is available.
Rutgers School of Continuing Education
The Pharmacy Technician Online Certification Training Program at the School of Continuing Education gives students the skills they need to qualify for entry-level positions in a community or institutional pharmacy. Each student will be paired with an instructor for one-on-one assistance. After completing the didactic instruction online, students may qualify for a 40 to 100-hour externship. Program graduates are eligible to sit the PTCE. The registration for the exam is included in the cost of the program. Course topics include basic anatomy, pharmaceutical terminology, medical terminology, pharmaceutical calculations, pharmacology, and trade name and brand name medications. Through online simulations, students will receive hands-on practice in retail pharmacy procedures such as processing prescriptions. All students are expected to complete a Virtual Externship in addition to the actual 100-hour clinical externship. Students have up to 12 months to complete the program.
Admission criteria:
Must pass a drug screen
Complete a background check and drug screen
Must meet the immunization standards
Must have professional liability insurance.
Tuition for the program is $2,725.
Samuel Morris Career Institute
The pharmacy technician program at Samuel Morris Career Institute provides students with knowledge of pharmacy and pharmacy operations. Students will learn to dispense medications under the supervision of a licensed pharmacist. Course topics include pharmacology, drug classifications, medication calculations, asepsis and infection, medical and pharmaceutical terminology, pharmacy law and ethics, pharmaceutical compounding, and pharmacy internship. Students will also learn about the patient's bill of rights and the role of each member of the rehabilitation team. They will also learn of moral issues, effective communication, and customer service. The curriculum covers 160 hours.
Admission criteria:
Must have a high school diploma or GED
Must be at least 18 years old
Submit a completed application for admission
Must have a valid driver's license and social security card
Financial aid is available for eligible students.