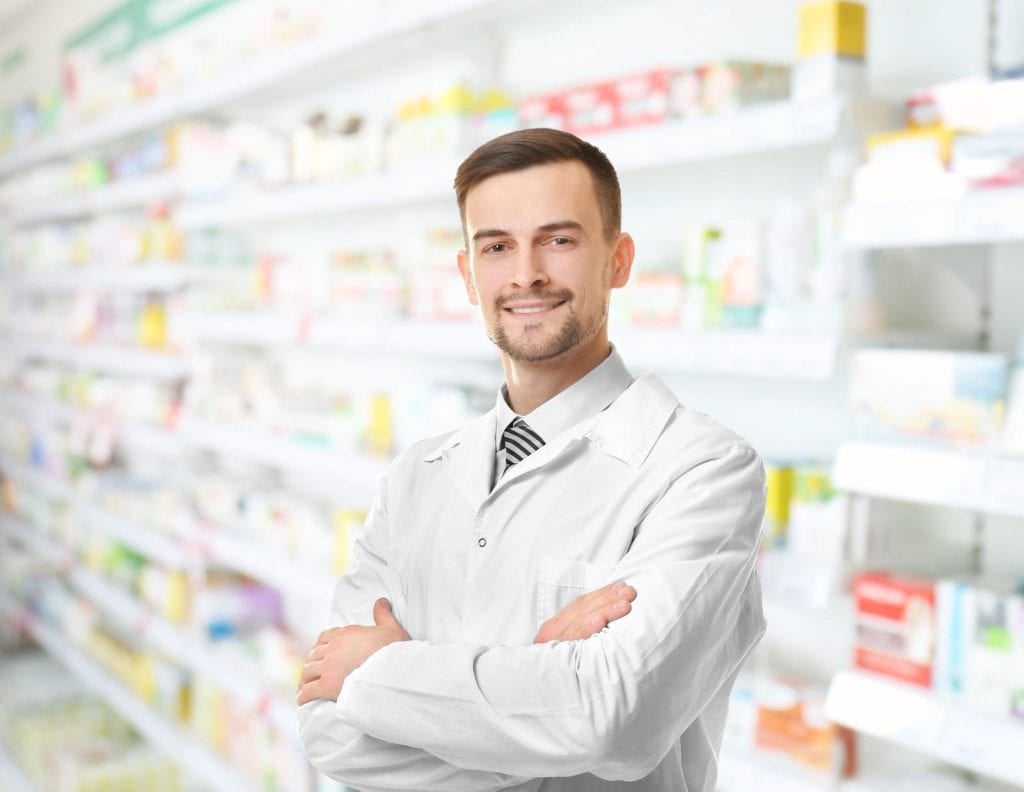 A pharmacy technician's primary role is to receive and fill prescription requests for patients. The technician receives the request from physicians, hospitals or directly from patients and prepares the prescriptions to be checked by the pharmacist before dispensing to the relevant party. In line with this role, the technician must count, pour, measure, and weigh tablets and medications, mix medications, package the medication, and create prescription labels. Pharmacy technicians work in various health care settings, including hospitals, retail pharmacies, home infusion pharmacies, and long-term care facilities. As the need for prescription medications increases, there will be a steady growth in the need for pharmacy technicians. According to the United States Bureau of Labor Statistics, employment for technicians is projected to grow 12% from 2016 to 2026. The sharp rise in the senior population, advances in technology and the creation of new drugs, and greater access to health coverage that covers prescription medications are some other factors that influence the employment outlook for pharmacy technicians. In Minnesota, the demand for technicians is greatest in cities such as St. Cloud, Minneapolis, Duluth, and Rochester.
St. Cloud Technical & Community College
The pharmacy technician course at St. Cloud Technical & Community College consists of 45 classroom hours, 20 hours of online instruction, and 80 hours of practicum at an external site. Graduates will be prepared for entry-level employment in the fast-growing field of pharmacy. Course topics include pharmacy work orders, medical terminology, dispensing of prescriptions, reading and interpreting prescriptions, inventory control, dosage calculations, error checking, conversions, and reimbursement guidelines. The training will also cover pharmacology, pharmacy law, insurance billing, and preparation for a national exam to increase graduates' marketability. The program follows an evening only schedule (6:00 pm to 9:00 pm one day per week). An online option is also available. Students must satisfactorily complete the theory and lab requirements before they are assigned to the 80-hour externship. Students must complete a background check before commencing the pharmacy externship. Tuition for the program is $1,200. The fee does not include textbook, workbook, and the PTCB exam fee.
Rasmussen College
Students enrolled in the pharmacy technician program at Rasmussen College are trained to become critical players in the growing healthcare field. They receive a Pharmacy Technician Certificate and are prepared to take the Pharmacy Technician Exam to increase their marketability. The program's experienced instructor will take students through a skills-based curriculum that includes a virtual practicum that facilitates the rehearsal of real-life scenarios in preparation for a pharmacy externship. Students learn how to prepare and handle medications, manage inventories, apply the principles of safety and patient confidentiality, assistant patients at the counter, use pharmacy software and technology, and utilize professional practice skills. Specific coursework includes career development, customer service in healthcare, medical terminology, medical law and ethics, pharmacology for technicians, sterile and non-sterile compounding, foundations of pharmacy practice, pharmacy retail practicum, and pharmacy technician capstone. The certificate program requires completion of 38 credits. The program completion time is 9 months. Tuition for the program is $11,980. Books and supplies cost an additional $360.
Address: 226 Park Avenue South, St. Cloud, MN 56301
Phone: 320-251-5600
Fax: 320-251-3702
Hennepin Technical College
Hennepin Technical College's pharmacy technician program is accredited by the American Society of Health-System Pharmacists. Through theory and practical instruction, students develop the skills to function as entry-level pharmacy technicians in various pharmacy settings. They learn how to assist the pharmacist with the preparation of medications, administrative duties, and front-line customer care. At the conclusion of the program, graduates are prepared for success on the Pharmacy Technician Certification Board exam to become a Certified Pharmacy Technician. Hennepin offers a diploma and associate degree option. The diploma program requires completion of 38 credits, and the AAS degree is a 60-credit program. Technical studies include medical and pharmacy terminology, pharmacology, pharmacotherapy, principles of pharmacy practice, pharmaceutical calculations, epidemiology of disease, chemistry for pharmacy technicians, and pharmacy law and ethics. Applicants must complete placement testing. Complete new student orientation and register for classes. A high school diploma or GED is required for admission to the program. Criminal background testing and drug screening may be required for participation in the pharmacy externship. Tuition for the 16-month program is $6,531.
Address: 9000 Brooklyn Blvd, Brooklyn Park, MN 55445
Phone: 952-995-1300