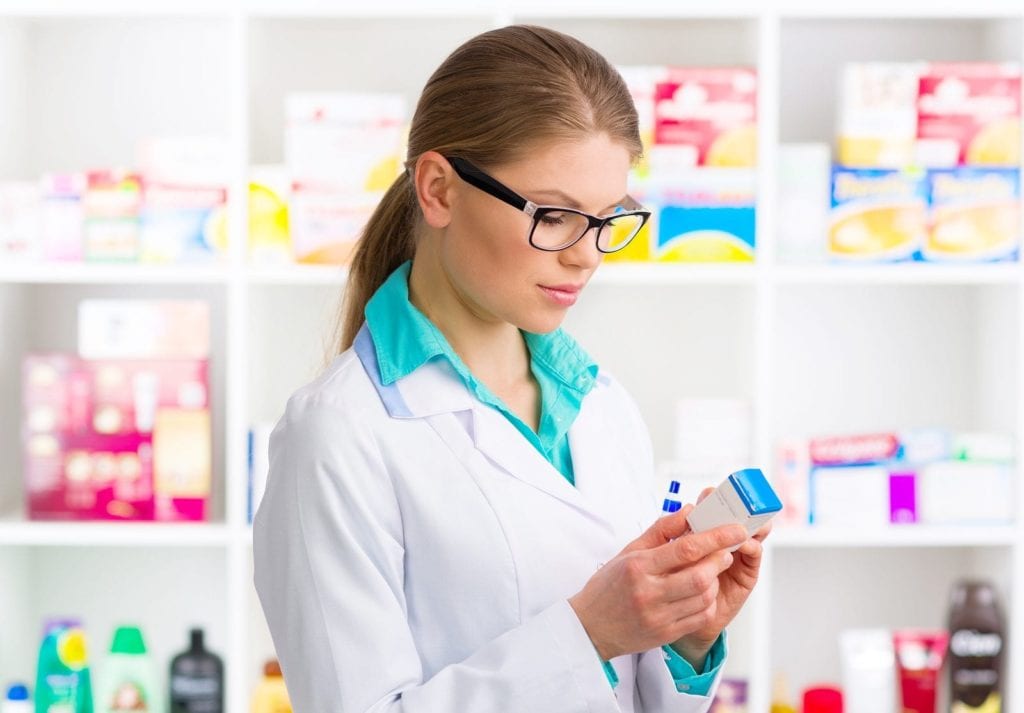 The future of pharmaceuticals is rapidly evolving, and pharmacy technicians are assuming greater responsibilities to give pharmacists the freedom to stay on top of new technologies and address patient concerns. Pharmacy technician training programs combine didactic training with hands-on practice to prepare students for practice. Students learn how to enter orders, fill prescriptions, compound sterile preparations, manage inventory, operate automated equipment, and package and label medications. There's a growing demand in healthcare for well-trained pharmacy technicians. Trained and certified technicians will always have a place as a vital member of the healthcare team.
Cuyahoga Valley Career Center
The accredited pharmacy technician program at the Cuyahoga Valley Career Center helps students secure employment as an assistant to a licensed pharmacist. The school's dynamic staff ensures students receive personalized attention to develop the skills needed to succeed in their role as a technician. Course topics will include pharmacology, pharmacy and medical terminology, aseptic techniques, sterile compounding, dosage calculations, inventory control, and names of common drugs. As part of the public school system, the program is reasonably priced at $4,225. Books and supplies cost approximately $525.
Address: 8001 Brecksville Rd, Brecksville, OH 44141
Phone: (440) 526-5200
Cleveland Clinic
Cleveland Clinic's School of Pharmacy Technology collaborates with the Cleveland Clinic Department of Pharmacy to facilitate a pharmacy technician program that prepares students for the world of work. Students learn from experienced instructors in a state-of-the-art facility where they obtain the skills to pass the PTCB exam and function as a competent assistant to licensed pharmacists. Graduates may be considered for employment in the Cleveland Clinic Health System. The school's commitment to a high standard of training is demonstrated by its maintenance of full accreditation through the American Society of Health-System Pharmacists. The day program is an 18-week course of study comprising of 10 weeks in the classroom followed by 8 weeks of clinical rotation within Cleveland Clinic. Clinical laboratory experiences equip students with the skills to function in various practice settings. The summer day program runs for 15 weeks. The program is open for admission twice annually – in January and June. Applications must be submitted at least 60 days before the program start date. A high school diploma or GED equivalent, a phone or on-site interview, passing scores in the TABE math and reading evaluation, and background clearance are other requirements for admission. Additionally, prospective students must have at least two semesters of college-level coursework, or five years or more professional work experience, or standardized ACT or SAT test scores. The full program tuition is $3,800. Students have the option to enroll in the flexible payment plan.
Cuyahoga Community College
Cuyahoga Community College prepares pharmacy technician students for success on the PTCB exam to obtain national certification. Specialized courses include aseptic technicians, sterile and non-sterile compounding, the names of trade and generic drugs, packaging and labeling, medications and their effects on the body, pharmacology, and dosage calculations. Apart from training in the classroom, students will spend time the school's dedicated lab in preparation for clinical rotations in hospitals and community pharmacies. The program is available as a daytime or evening option, giving students some flexibility in their schedules. Tuition for the program is $3,644. Books and supplies cost $2,550.