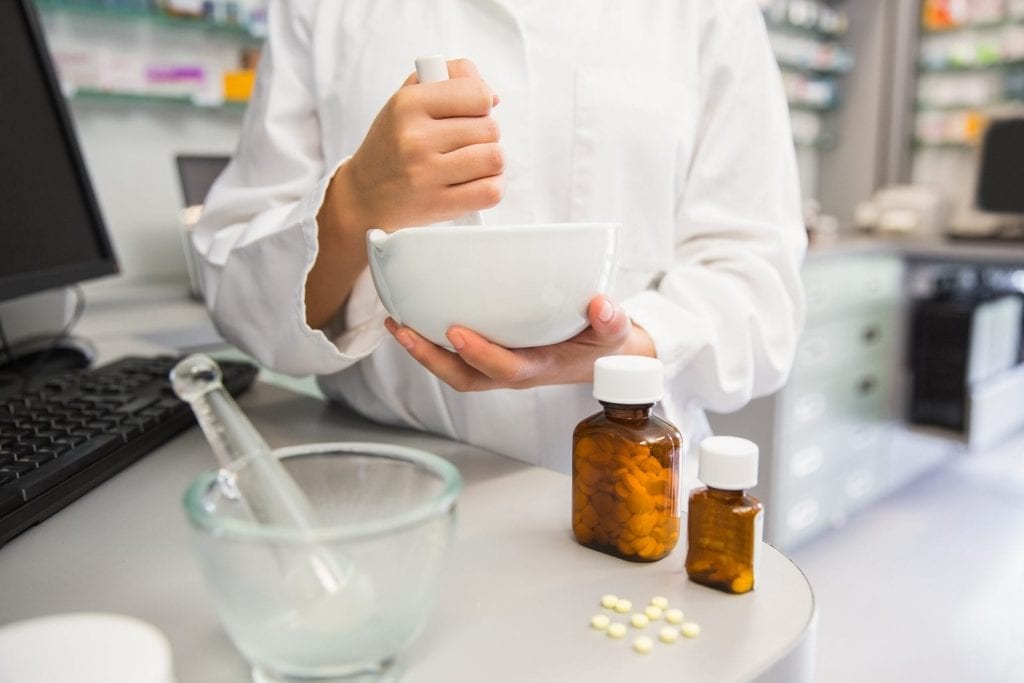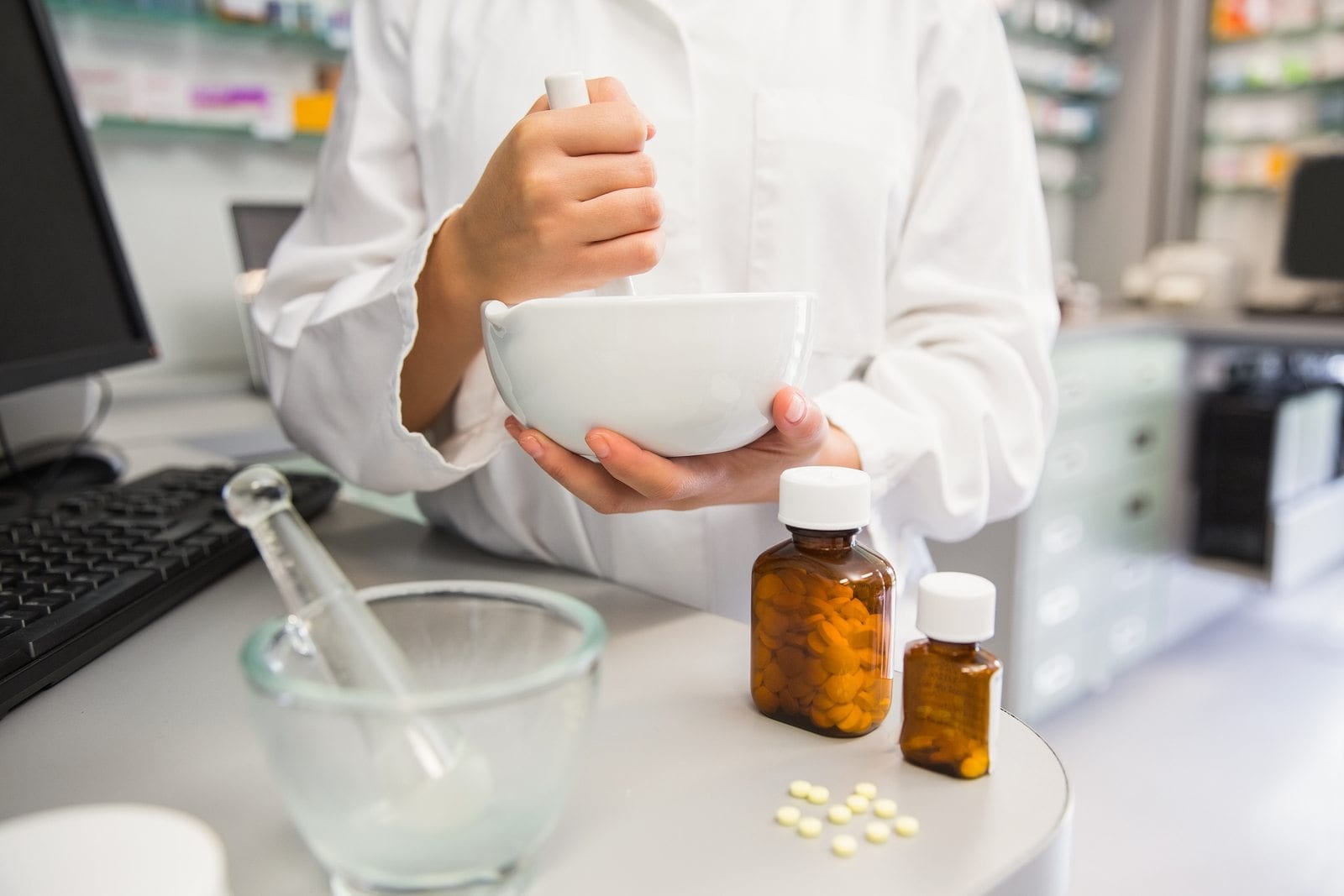 With the advances in medicine, pharmaceuticals will have a significant role in the lives of patients. Pharmacies deliver the medications and health care products patients need to promote wellness and improve their quality of life. In order to improve the delivery of products and attend to customer service needs, pharmacists rely more on pharmacy technicians to ensure the smooth running of the pharmacy. The duties and responsibilities of a pharmacy technician vary by location. At retail locations, a pharmacy technician works daily with the general public to dispense medications, submit prescription claims, manage transactions, retrieve patient information, and resolve customer service issues. To work in a hospital pharmacy, pharmacy technicians must have extensive training with parenteral drugs. The training will help them fill medication orders, prepackage medications for patients, counsel patients who the hospital discharges, and conduct drug evaluations.
Bidwell Training Center
BTC's pharmacy technician program teaches students how to function as a pharmacy technician, assisting pharmacists with the collection, organization, and evaluation of information, dispensing of medication, and pharmacy administration. Students learn how to screen prescriptions and medication orders and package and prepare them for dispensing. They'll also learn pharmacology, math, science, and pharmacy processes. Course topics include community pharmacy software, anatomy and physiology, medical terminology, communication and professional skills, pharmacy mathematics, pharmacy lab, pharmacy automation and technology, and pharmacy techniques. Close to the end of the program, students will complete an 8-week externship to apply the skills learned throughout the program and gain relevant work experience. The program's duration is 28 weeks – 8 months, including a pharmacy technician externship at a community pharmacy. Classes meet Monday through Friday from 8:30 am through 2:55 pm.
Admission criteria:
Must have a high school diploma or GED
Attend an information session
Must pass an assessment test
Must attend a panel interview
Tuition is free for Pennsylvania residents who have a high school diploma or equivalent. Through funding from the State of Pennsylvania, the cost of uniforms, tuition, fees, and textbooks is covered for all accepted students.
Community College of Allegheny
The pharmacy technician certificate program at Community College of Allegheny prepares students to enter the workforce as a pharmacy technician. Course topics include medical terminology, introduction to human biology, computer fundamentals and applications, pharmacology for pharmacy technicians, intro to pharmacy practice, pharmacy product preparation, pharmacy law, pharmacy technician externship, and pharmacy seminar. Upon successful completion of the program, the graduate will identify drugs by generic and trade name, calculate dosage and solution strength using different systems of measurement, perform procedures and techniques related to aseptic compounding and parenteral admixture operations, perform the pharmacy technician functions associated with an institutional and clinical drug distribution system, and define ethics and explain laws applicable to health care and the practice of pharmacy. The clinical experience is offered based on the number of students, availability of clinical sites, and completion of prerequisite courses. The curriculum requires completion of 40 credit hours. Students must maintain a 2.0 college-level cumulative GPA to remain in the program. The program is accredited by the American Society of Health-System Pharmacists/Accreditation Council for Pharmacy Education. The duration of the program is three semesters.
Admission criteria:
Submit a separate application for program admission
Must be at least 18 years of age
Must have a high school diploma or GED
Must be proficient in mathematics and English
Must complete a satisfactory criminal background check and drug screen for participation in the clinical experience
Tuition costs $1770 flat rate per semester for Allegheny County residents. Books and supplies are additional.
Reading Area Community College
The pharmacy technician program at Reading Area Community College is offered in partnership with Reading Hospital and Tower Health Group. The program will prepare students to take the national certification exam administered by the Pharmacy Technician Certification Board. The curriculum will include theory and hands-on training in pharmacy software, billing and insurance, dispensing prescriptions, packaging and labeling, customer service, inventory management, pharmacy terminology, pharmacy abbreviations, and dosage calculations. Graduates will be eligible for employment in retail and hospital pharmacies. Students will complete a pharmacy externship in a hospital setting. Classes meet three evenings a week from 5:00 am to 9:00 pm. The duration of the program is 15 weeks.
Admission criteria:
Must be 18 years or older
Must have a high school diploma or GED
Must be able to pass a criminal background check and drug
Provide documentation of immunizations
Meet with an admissions representative before applying to the program
The program cost of $2,495 includes textbooks and fees.