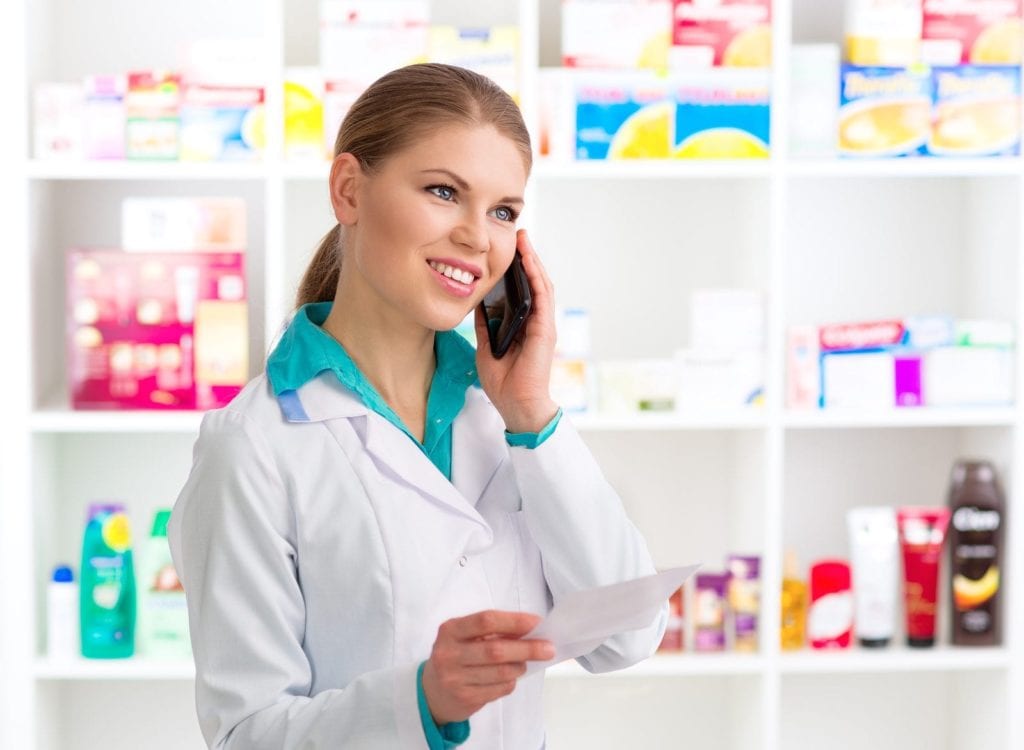 There's a tremendous need for pharmacy technicians in Michigan. According to the Bureau of Labor Statistics, the state will need an additional 80,000 technicians to meet demands placed on the healthcare system. Pharmacy technician programs help the state to bolster the workforce to attend to the aging population who are relying on more prescriptions. The content, duration, delivery format for training programs vary, which can also affect the cost of tuition and related expenses. The average cost of pharmacy technician tuition in Michigan is $5,500. However, some programs can cost as much as $15,000 while others are just $1,400. There are also free training opportunities available for high school students and those enrolled in pharmacy-sponsored programs. Graduates have no difficulties finding employment as employment is projected to increase 20 percent by 2022 in part due to the Affordable Care Act that sends patients to pharmacies for services such as vaccines, flu shots, and testing. Pharmacy technicians must obtain certification to practice in Michigan.
Ross Medical Education Center
The pharmacy technician program at Ross Medical Center comprises of 900 clock hours of classroom lectures and a clinical externship. Graduates earn 66.5 quarter credits and are eligible to apply for national certification. Experienced instructors prepare students to function at an entry-level competency as a pharmacy technician under the supervision of a licensed pharmacist. Course topics include introduction o pharmacy, pharmacy operations, basic principles and concepts of mathematics, medical terminology for the pharmacy technician, non-sterile compounding, community and retail pharmacies, general pharmacies, sterile compounding, and pharmaceutical agents for human physiological systems. Throughout the program, students are required to complete 302.5 clock hours of outside classroom work, which will be graded by instructors. Tuition for the program is $14,600.
Address: 1624 Woodworth, NE, Grand Rapids, MI 49525
Phone: (866) 815-5578
West Michigan Center for Arts and Technology
WMCAT prepares pharmacy technician students to assist pharmacists through the development of skills in customer support, technology, and pharmacology. Students learn how to fill prescription orders, use computer systems and software, and attend to patient specific duties. The program is offered in partnership with Meijer in an effort to recruit graduates for more than 210 store pharmacies. The program is fully-funded for unemployed and underemployed adults. The nine-month program includes two pharmacy externships – one in a retail setting and the other in a hospital setting. The program is open to a maximum of 12 students every year. Graduates may receive a job offer from Meijer upon completion of the program.
Address: 98 East Fulton Street, Suite 202 Grand Rapids, MI 49503
Phone: (616) 454-7004
Grand Rapids Community College
The pharmacy technician program at Grand Rapids Community Colleges produces technicians who are able to fill the need for competent assistants to pharmacists in the West Michigan area. It also prepares graduates to take the Pharmacy Technician Certification Board Exam. Students learn through classroom lectures and hands-on learning in the school's pharmacy lab. Course topics include medical terminology, anatomy, physiology, customer service, insurance billing, math, drug interactions, legal requirements, and pharmaceutical calculations. The duration of the program is 32 weeks.
Website: https://www.grcc.edu/
Address: 143 Bostwick Avenue NE, Grand Rapids MI 49503-3295
Phone: (616) 234-4000