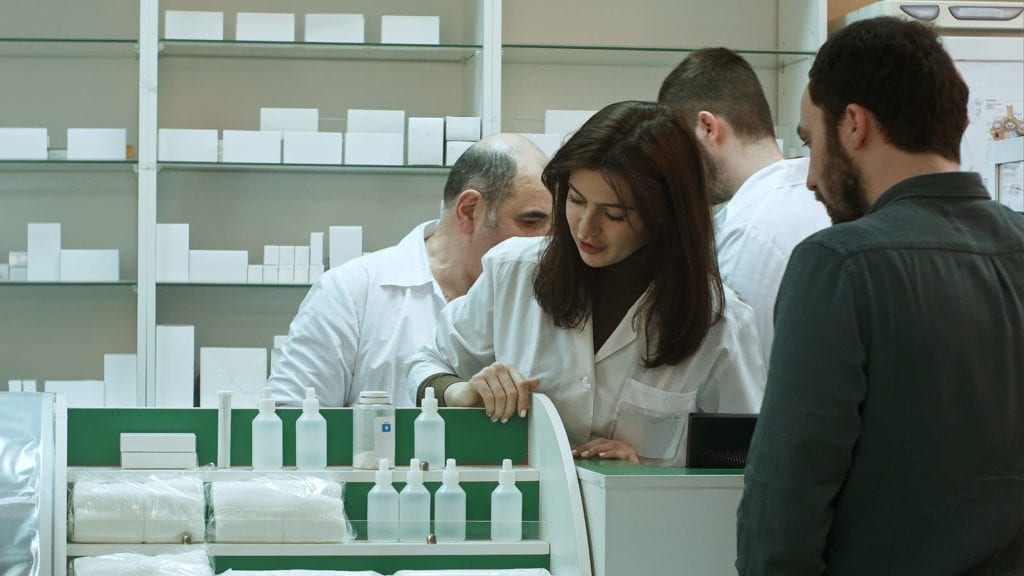 The demand for Pharmacy Technicians is expected to increase substantially through 2020. As a technician, you'll work under the direction of a pharmacist to dispense prescription medications. The pharmacy technician program trains adults to enter the highly competitive field of pharmacy and function as vital members of the pharmacy workforce. The short-term and low cost of the training in no way reflects the state of the profession. The aging population's demand for health care services, including the need for medication, means there will always be jobs for new pharmacy technician graduates.
The shortage of pharmacists is another factor that gives rise to the need for more technicians. In community and institutional pharmacies, technicians manage the day-to-day responsibilities of the pharmacy operation, giving pharmacists the freedom to attend to vital tasks, such as patient counseling and keeping up with new medications. Certification is a critical factor for most employers who want to have confidence in their technicians' ability to manage an ever-growing list of complex tasks.
Aims Community College
The Pharmacy Technician Program at Aims Community College will prepare students for employment in the field of pharmacy. Graduates will be prepared to sit for the PTCB exam for national certification. The curriculum will cover 50 contact hours of instruction in pharmacy calculations, medical terminology, reading and interpreting prescriptions, and some popular drug names and classes. Students will also learn IV flow rates, dose conversions, drug compounding, inventory control, billing, and dispensing prescriptions. The clinical component of the program will cover 80 contact hours of practical work in a real-world pharmacy. It will give students the opportunity to apply the skills learned in the classroom. Classes meet Mondays and Wednesdays from 6:00 pm to 9:30 pm.
Admission criteria:
Submit a completed application to the program
Pay the down-payment at the time of registration
A background check may be required for participation in the pharmacy externship
Tuition for the program is $899 – $499 is due at the time of registration. The tuition is non-refundable unless the class is canceled.
Address: 5401 West 20th Street, Greeley, CO 80634
Phone: 970-330-8008
Front Range Community College
The pharmacy technician program at Front Range Community College prepares students to function in the complex health care environment. Experienced instructors will emphasize the role of innovative technology, quality, problem-solving, and self-initiative to help graduates compete and succeed in the field. The curriculum will cover 29 credits in two semesters. Students will learn how to prepare prescribed medications, communicate and apply quality assurance in practice, assist pharmacists with the management of medications and medication orders, prepare sterile and non-sterile products, use informatics and technology, comply with pharmacy regulatory laws, update patient profiles and pharmacy records, update and order inventory, and work professionally in various pharmaceutical settings. The first semester will cover three, five-week modules in the classroom. Course modules include Introduction to Pharmacy, Pharmacy Law and Ethics, Pharmacology I, Institutional Pharmacy, Pharmacology II, Community Pharmacy, Pharmaceutical Calculations and Compounding Techniques, Pharmacy Clinical Institutional, and Pharmacy Clinical Community. The program is accredited by the American Society of Health-System Pharmacists.
Admission criteria:
Attend a pharmacy technician information session – available on the second Wednesday of each month
Provide documentation of current immunization – TB test, Tdap, Hepatitis B, MMR, Varicella, Seasonal Flu
Have current American Heart Association BLS Provider Cared
Pass a criminal background check
Pass a drug test
Tuition for the program is $4,474 for students in-state. Books and supplies will be added to the cost.
Address: 3645 W. 112th Ave. Westminster, CO 80031
Phone: (303) 404-5000
SCL Health Lutheran
SCL Health Lutheran prepares students to become a pharmacy technician in just 16 weeks. The program is open to adults with or without experience in the medical field. The interactive and quality training will take place in a hospital pharmacy setting, giving students exposure to a real-world pharmacy from the onset. The American Society of Health-System Pharmacists accredited program is taught by pharmacists and pharmacy technicians at the renowned, trusted and established Lutheran Medical Center. Students will benefit from the knowledge and experience of seasoned professionals and be fitted to operate in multiple pharmacy settings. The class size is limited to 10 students to ensure personalized instruction. The program will include 12 weeks of online study and simulation lab. The clinical rotations will cover 4 weeks or up to 8 weeks, depending on availability. The total program amounts to 604 hours – 160 hours of on-site rotations, 96 hours of onsite lab simulation, and 348 hours of online didactic training and testing. Students must attend lab sessions for 8 hours every Friday for 12 weeks. The clinical rotations will take place at three Denver SCL Health Hospitals. Graduates of the hospital-based accredited program will receive a Certificate of Completion and be eligible to pursue national certification.
Admission criteria:
Submit a completed application and submit via email
Submit a typed essay – a maximum of 500 words – explaining the reason for considering the Pharmacy Technician Academy at Lutheran
A high school diploma or equivalent
Pass a criminal background check and drug screen
Purchase textbooks before the program begins
Be flexible for the labs and clinical rotations
Tuition will cost $3,000. It includes access to SCL Health Clinical Learning Center, pharmacy lab, and equipment, free Wi-Fi, and free campus parking. Lutheran associates may qualify for a tuition discount.
Pickens Technical College
The pharmacy technician certificate program at Pickens Technical College prepares students to assist pharmacists with the distribution of prescription medications. Graduates will be prepared to take the PTCB exam to work as a Certified Pharmacy Technician in community pharmacies, hospitals, nursing homes, and mail order pharmacies. Students will learn how to calculate dosages, prepare insurance claims, use medical terms, update pharmacy records, and package and label prescriptions for dispensing. Courses required include CPR for Professionals, Introduction to Pharmacy, Pharmacy Law, Pharmacology I, Institutional Pharmacy, Pharmacology II, Community Pharmacy, Medical Insurance Procedures, Pharmacy Clinical: Community, Drug Classification, Pharmacy Calculations, and Compounding Techniques. The program will cover 607.5 hours and deliver 31.5 credits. The duration of the program is 2 semesters. Morning or afternoon schedules are available. The morning class meets Monday through Friday from 7:50 am to 10:40 am. The afternoon class meets Monday through Friday from 12:05 pm to 2:55 pm.
The estimated total for the program is $8,398. It includes tuition for two semesters, fees, student ID, Health Care Provider CPR, books, and PTCB exam.
Address: 500 Airport Blvd., Aurora, CO 80011
Phone: (720) 502-8544