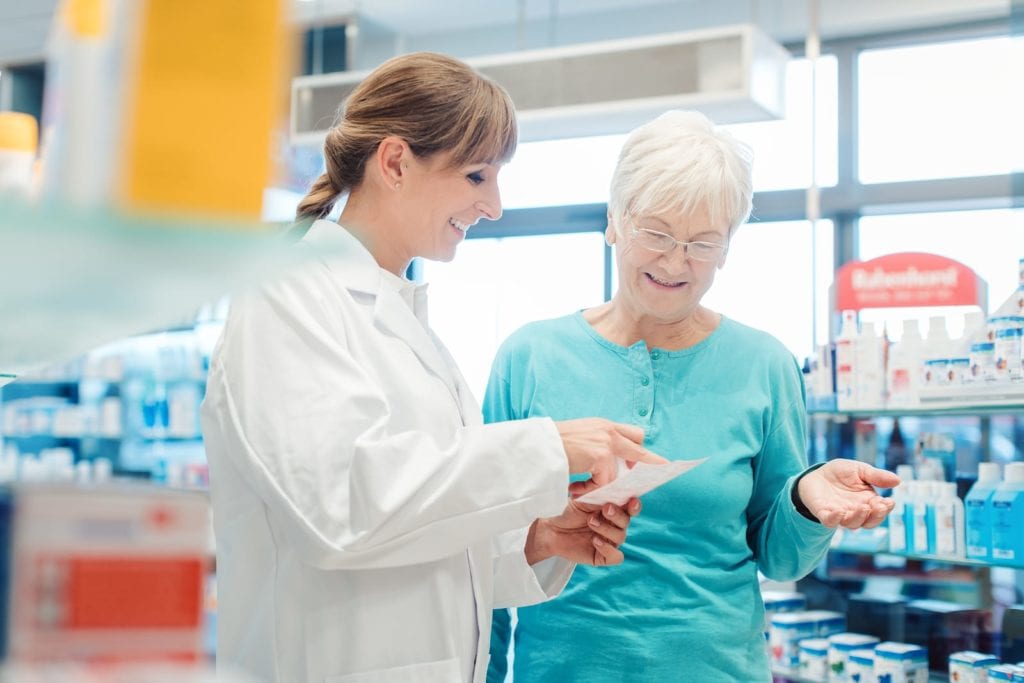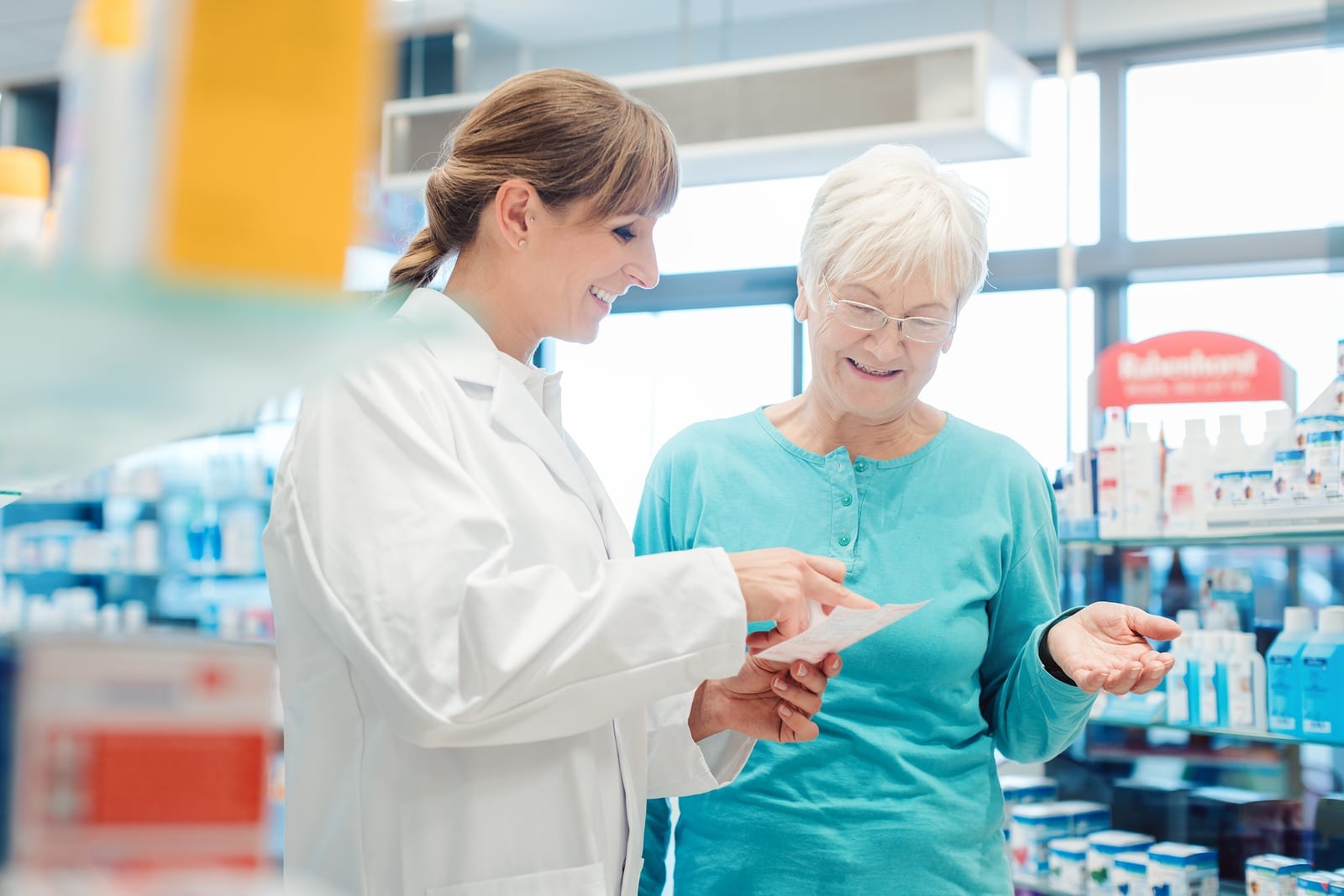 A career as a Pharmacy Technician is a great choice if you're detail-oriented and want a rewarding career in health care. According to recent estimates from the Bureau of Labor Statistics, the demand for Pharmacy Technicians is expected to grow 12 percent in the next decade. The current demand ensures stability and opportunities to grow. Apart from your desire to help people, you must have excellent interpersonal skills, be willing to follow instruction, and know how to multi-task in a fast-paced environment to succeed in this profession.
Pharmacy technician training is not as extensive and lengthy as the preparation for some other careers in health. The training will help you to develop proficiency in the essential areas to meet employers' expectations. It will also include preparation for the national Pharmacy Technician Certification Board exam to become a Certified Pharmacy Technician. After the program, you'll be able to mix pharmaceutical preparations, perform pharmaceutical calculations, manage inventory of medications, perform administrative tasks such as insurance and billing, update pharmacy records, and dispense prescriptions.
The California Board of Pharmacy requires candidates for licensure to undergo a background check (with livescan fingerprints) and drug screen as part of the process. Candidates will also need to have a high school diploma or GED, complete a Self-Query Report, and complete a course of training or have an Associate degree in Pharmacy Technology, or be certified by the PTCB.
College of the Sequoias
Students enrolled in the Certificate of Achievement in Entry-Level Pharmacy Technician will learn how to fill prescriptions, maintain a clean environment and equipment, follow guidelines for proper storage of medications, assist customers, and update the pharmacy database and inventory of medications. The curriculum includes theory, skills lab, and externship in a pharmacy. Experienced instructors will emphasize pharmacy terminology, pharmacy mathematics, inventory systems, dosage preparations, customer service, and packaging and labeling. Students will demonstrate professional communications, use pharmacy terminology, abbreviations, and symbols in practice, package and label products, perform the responsibilities of an entry-level technician, maintain patient records, and manage inventory including the purchasing of drugs. Students must complete 24 units and complete the certificate courses with a grade C or better to receive the Certificate of Achievement. Course topics include College Reading and Composition, Introduction to Statistics, Intro to Pharmacy Technology, Pharmacy Tech Externship, Pharmacy Outpatient Practice, Pharmacology I, Pharmacy In-Patient Operations, Pharmacy Calculations, Pharmacy Seminar, Pharmacy Law and Professional Standards, Pharmacology II, Pharmacy Technical Externship I, and Self Care and Wellness. The College also offers a Skill Certificate option that requires completion of 10 units.
Admission criteria:
Must have a high school diploma, CHSPE or GED
Adults 18 years or older may be admitted upon demonstration of their competency to complete college-level coursework
Submit a completed COS Admission Application online
Submit high school or college transcripts
Tuition for the program is $46 per unit for resident students.
Address: 915 S. Mooney Blvd Visalia, CA 93277
Phone: (559) 730-3700
California State University, Bakersfield
The pharmacy technician program at the Extended Education department at CSU prepares students for a career in health care and prescription management. The program requires completion of 24 CEUs. Students will learn how to function in the expanding role of the pharmacy technician. Areas of study include medical terminology, the top 200 selling prescription drugs, basic pharmaceutical calculations and conversions, billing and insurance concepts, handling, preparation and distribution of drugs, pharmacology of medications, drug classes and disease states, sterile and non-sterile compounding, prevention of medication errors, non-dispensing duties, HIPAA and pharmacy practice, job skills, and preparation for the pharmacy technician certificate exam. The curriculum covers three modules: Introduction to Pharmacy Technician, Introduction to Pharmacology and Advanced Pharmacy Calculations, and Pharmacy Technician Certification Exam Preparation. Students must complete each course with a grade C or better to progress through the program. The duration of the program is 32 weeks.
Admission criteria:
High school diploma or GED certificate
Take and pass a basic math skills test
Submit a completed application and fee of $75
Tuition for the three units is $6,000. Students have the option to pay the tuition in full at the time of registration or sign up for the Tuition Deferment Payment Plan to spread out payments for a longer time.
Address: 9001 Stockdale Highway, Bakersfield, California 93311-1022
Phone: (661) 654-2441
San Joaquin Valley College
SJVC's Pharmacy Technology program leads to a Pharmacy Technician Certificate that will confirm the graduate's ability to process pharmaceutical orders under the direction of a Registered Pharmacist. The training includes classroom and lab instruction in addition to a pharmacy externship that will let students learn in an actual pharmacy environment. Students will learn the legal limitations of the law, the use of aseptic techniques, the legal requirements for forms and labels, the interactions of common drugs, trade names and generic drugs, reading and interpreting prescriptions, ethical principles that govern practice, the concepts of communication and critical analysis, and professionalism in practice. Course topics include Pharmacy Science and Applications II, Pharmacy Law and Ethics, Pharmacy Records and Documentation, Pharmacy Math and Computations, Pharmacy Science and Applications I, Pharmacy Clinical Applications I, Pharmacy Clinical Applications II, Pharmaceutical Laboratory Applications I, Anatomy, Physiology and Pharmacology I, Pharmaceutical Laboratory Applications II, Pharmacy Business Simulations and Computer Applications, Professional Development, Clinical Experience, and Externship Seminar. The duration of the program is 9 months. Graduates will be eligible to apply to the California State Board of Pharmacy for licensure as a Pharmacy Technician – a background check may be required. Students may also earn HIPAA Certification.
Admission criteria:
Have a high school diploma or equivalent
Attend an interview with an admissions advisor
Take and pass an admissions assessment
Attend an acceptance interview and meet with the Director of the Pharmacy Technician program
Sign the Enrollment Agreement
Attend a New Student Orientation before the first class begins
Tuition and fees for the program will cost $17,900. Additional fees and expenses may apply.
Address: 201 New Stine Road, Bakersfield, CA 93309
Phone: (661) 834-0126
Regional Occupational Center – Kern High School District
ROC's Pharmacy Technician program is designed to be completed in one year. The curriculum will include classroom lectures and laboratory practice. A pharmacy externship in the second semester will provide opportunities to develop skills in a real-world pharmacy. The program is accredited by the American Society of Health Care Pharmacists and includes a total of 600 contact hours. The classroom lectures will cover 365 hours, and the laboratory and externship will cover 235 hours. Students will learn how to communicate clearly and serve customers, sterile and non-sterile compounding, pharmacology, drug classifications, pharmacy calculations, safety and standards in practice, pharmacy laws and ethics, body systems and pharmacokinetics, receiving and preparing medication orders, and inventory management. Students will also receive extensive preparation to obtain a California Pharmacy Technician state license. High school credit is available. Students will earn 15 general elective units for each semester that will be applied to high school graduation.
Admission criteria:
Must be proficient in reading and writing comprehension
Must be proficient in mathematics
Must be at least 18 years of age and the time of the pharmacy externship
Must have a social security number
Pass a drug test
Obtain fingerprint clearance through the Department of Justice
Tuition is free for high school students.
Address: 501 SO Mt. Vernon Avenue, Bakersfield, CA 93307
Phone: (661) 831-3327
Fax: (661) 398-8239
High Desert Medical College
The Pharmacy Technician training at High Desert Medical College is offered on both day and evening schedules. Students will acquire the skills to enter the fast-paced field of health care through the classroom lectures, lab procedures, and pharmacy externship. Graduates will be prepared to take the PTCB exam to become a Certified Pharmacy Technician. Course topics include pharmacy laws and ethics, pharmacology, microbiology, prescription processing, and clinical externship. Students must complete the 10 modules: Introduction to Pharmacy, Drug Fundamentals, Medical Terminology, A & P, Pharmacy Operations, Pharmacology, IV Preparation, Pharmacy Practice Management, Career Development, Advanced Career Development, and Clinical Externship. The curriculum requires completion of 910 clock hours, including 600 classroom hours, 160 clinical hours, and 150 homework hours. It translates to 34.21 semester credit hours. The day classes may be completed in 34 weeks, and the evening classes will take 42 weeks to complete. Graduates will receive a Certificate of Completion.
Admission criteria:
Attend an interview with an admissions representative
Have a high school diploma or GED
Submit a completed Application for Admission
Have a valid photo ID
Tuition for the program is $14,914 for resident students. Books and supplies will cost an additional $1,580.The program cost includes expenses for uniforms and supplies such as scrub tops, identification badge, books, and CPR card. Other required items not included in the cost are shoes, watch with a second hand, and a black ink pen.
Address: 2000 24th Street, Bakersfield, CA 93301
Phone: (661) 579-2901
Fax: (661) 282-8818
UEI College
Students enrolled in the Pharmacy Technician program at UEI College will earn a diploma in just 10 months. They will acquire the relevant skills to become proficient assistants to a Registered Pharmacist. The curriculum requires completion of 9 modules that cover preparation of dosages and solutions, sterile and non-sterile compounding, record keeping, pharmacy terminology, maintaining drug inventory, and processing insurance claims. The first 8 modules comprise of 80 hours each and will be conducted in the classroom and lab. The final module will require participation in a pharmacy externship consisting of 120 at an approved pharmacy. Course modules are Sterile Preparations, Internal Medicine, Pharmacy Law, Pharmacology and Compounding, Hospital Pharmacy Procedures, Retail Pharmacology Procedures, Retail Pharmacy Operations, Health Insurance and Billing, and Pharmacy Externship. The total program covers 760 clock hours or 34.5-semester credit units.
Admission criteria:
Attend a personal interview with a school representative
Must be at least 17 years of age
Must have a high school diploma or GED
Submit a completed application to the program
Tuition for the program is $19,900. Other fees and expenses may apply.
Address: 3737 Rosedale Hwy, Bakersfield, CA 93308
Phone: (661) 846-2244