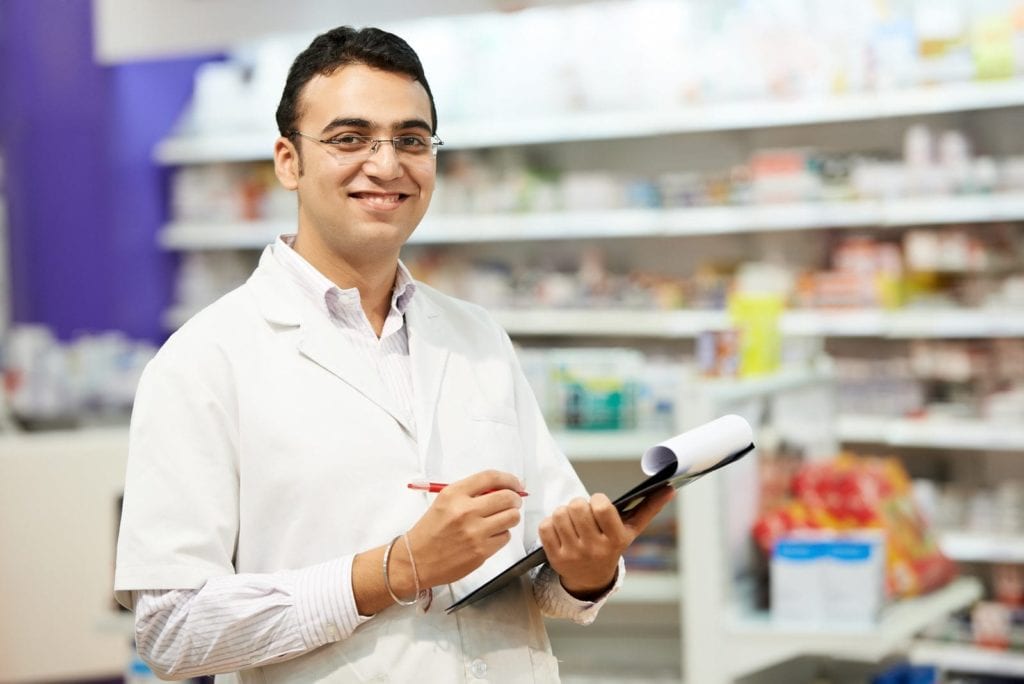 The Kansas Board of Pharmacy, by law, must register all Pharmacy Technicians within the state. Pharmacy Technicians keep their registration number for life. However, they must renew the registration every two years. The cost for the initial application is $70 and $20 for renewal. The Board Office sends out application forms to persons who are up for renewal. While the board does not require certification, many employers prefer their pharmacy technician employees to have the training and education to execute routine tasks. The classes at community colleges and vocational schools offer at least 240 hours of theoretical and practical training. Classroom lectures typically cover education in pharmacy law and ethics, insurance procedures, dosage calculations, inventory management, pharmaceutical terminology, and pharmaceutical classifications. The clinical component of most programs involves mixing and compounding, stocking medications, entering orders, measuring dosages and maintaining records. Below is a list of campus-based programs that help aspiring Pharmacy Technicians to increase their employment prospects in Wichita, Kansas.
Heritage College
The Pharmacy Technician Certificate course at Heritage College runs for 11 months. The school's curriculum is designed to give students what they need to pass the national exam and succeed on the job. The dedicated instructors make it their goal to impart knowledge and skills that will give students the confidence in the workplace. Course content includes Pharmacology, Pharmacy Law, Drug Compounding, IV Drug Preparation, Narcotic Controls, Insurance Claims, Inventory Control and more. At the end of the training, students are eligible to take and pass the PTCB administered national exam. Tuition for the course is $15, 930 plus $1,065 for books and supplies. 
Website: http://www.heritage-education.com/wichitapharmacytechschool_1a.htm
Address: 2800 South Rock Rd. Wichita, KS 67210
Phone: (316) 681-1615
Wichita Technical Institute
Wichita Technical Institute prepares adults for a career as a pharmacy technician.
The program is designed to be completed in 36 weeks and requires completion of 42-quarter credit hours. Students learn the elements of retail pharmacy such as the relationship of the pharmacy technician and pharmacy, federal and state mandates and ethical standards, verbal, written, and interpreted communications with customers and members of the pharmacy team, and receiving prescriptions. They will also learn insurance billing, preparing prescriptions, pharmacy management software, packaging and labeling medications, pharmacology, dosage calculations, and body systems. Course topics include medical terminology and abbreviations, anatomy and physiology, drug actions and interactions, dispensing and compounding medications, and methods of administering therapeutic agents. Applicants must have a high school diploma or GED. Tuition for the program is $11,700. Books and supplies cost an additional $1,690.
Address: 2051 S. Meridian Ave. Wichita, KS 67213
Phone: (888) 859-4564