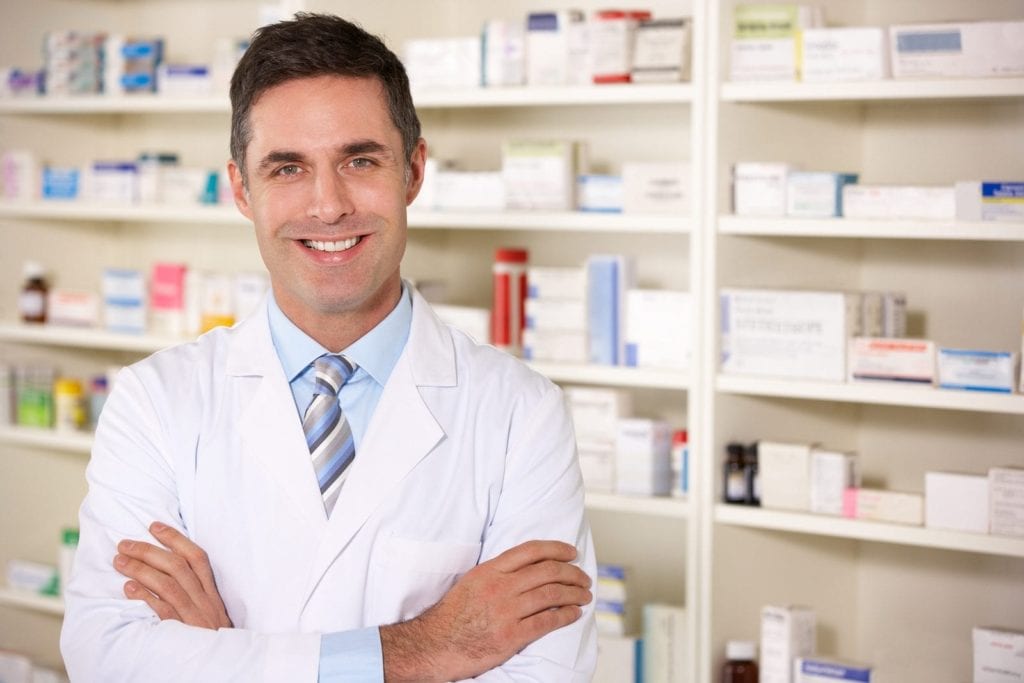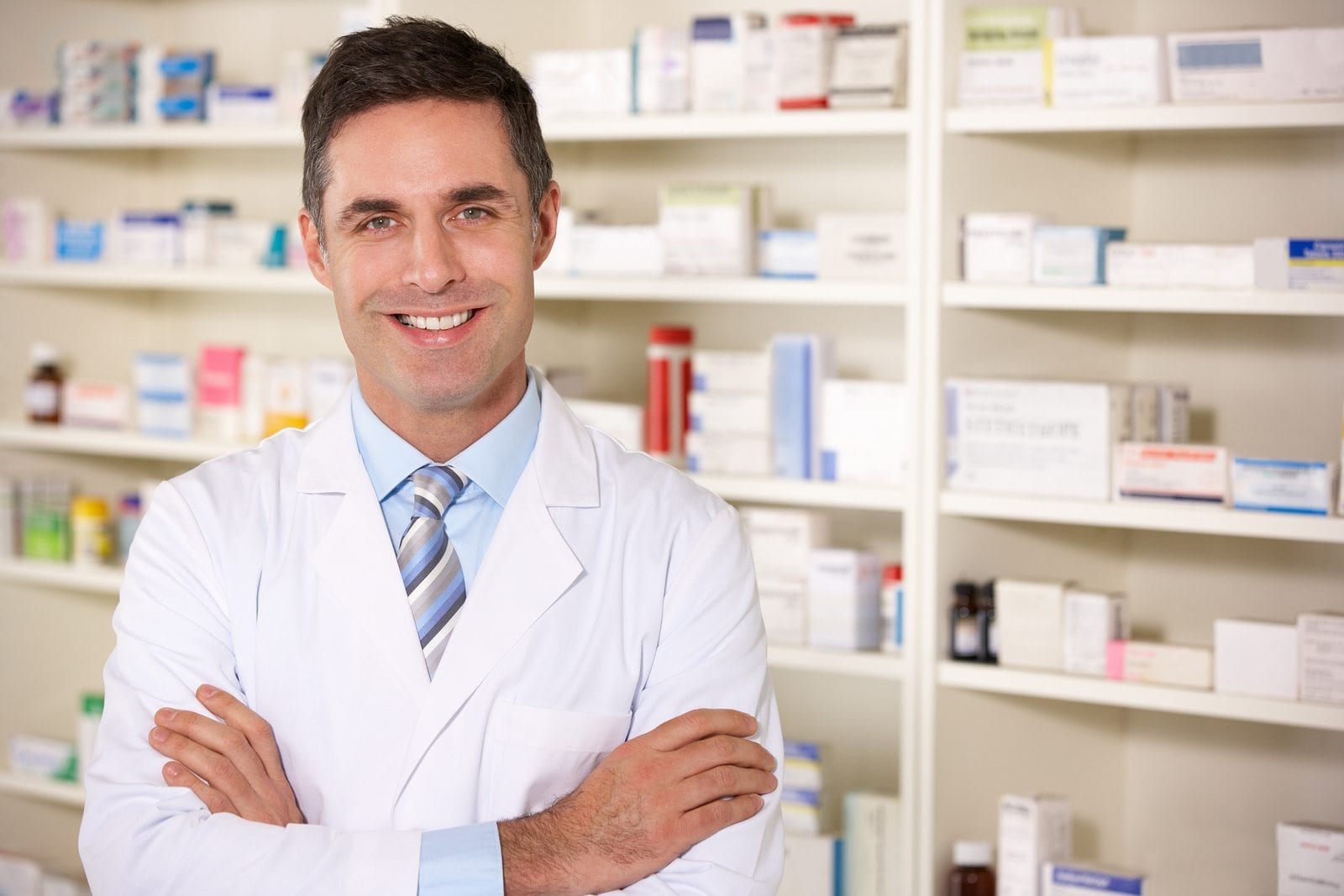 Pharmacy tech candidates can apply for licensing from the Indiana Board of Pharmacy after completing a board-approved training and education program. The board will also approve the application from an individual who has completed an approved examination (PTCB or ExCPT) as an alternative to pharmacy tech training. Applicants must be at least 18 years, possess a high school diploma or GED equivalent and pass a criminal background check. Individuals who have not completed an approved program or passed the PTCB or ExCPT may apply for the Indiana Pharmacy Technician-in-Training Permit.
Indiana University Health
The pharmacy technician education program at Indiana University Health prepares graduates to assist a pharmacist in preparing and dispensing medication, mixing pharmaceutical preparations, managing inventory, mixing IV solutions, computing charges, and much more. It is 1 of 3 ASHP accredited programs in Indiana. Areas of study include anatomy, medical law, communication, medical terminology, basic math skills, and introduction to pharmacy practice and pharmacology. Other topics are sterile products, pharmaceutical calculations, dispensing laboratory and clinical practicum. Graduates are eligible to sit the national exam administered by the PTCB to become certified pharmacy technicians. The advanced-level program qualifies graduates to work in both retail and hospital settings. The duration of the program is 4.5 months. Classes meet Monday through Friday from 8:00 am to 4:00 pm.
Admission criteria:
A high school diploma
Must be able to read, write and communicate effectively in English
Provide proof of personal health insurance coverage
Must be able to carry, reach, and lift up to 30 lbs
Must be at least 18 years before the start of the program
Successfully pass the background check and drug screen
Be eligible to obtain an Indiana Pharmacy Technician-in-Training permit from the Board of Pharmacy
Be a US citizen or have a permanent residence card
Submit a completed application and non-refundable processing fee of $30
Ensure that the candidate reference forms are sent to the program director
Sign an enrollment agreement
Must have immunization clearance – MMR, varicella, Tdap, PPD screen, and flu
Tuition is $2,000. Books and uniforms are not included in the cost.
Address: 1812 N. Capitol Ave. Room 631, Indianapolis, IN 46202
Phone: (317) 962-0919
Ivy Tech College
The pharmacy technician program offered by Ivy Tech is one of a few online programs that is ASHP accredited. The program was developed by a board-certified pharmacist and is designed to prepare students for the PTCB exam. Course modules include Program Orientation, Working at a Pharmacy, Preparing for the Workforce, Computer Fundamentals, Medical Word Building, Basic Anatomy, Mastering Medical Language, Pharmacology, Pharmacy Law, Regulations, and Standards, Business of Pharmacy, Pharmacy Lab Kit, Pharmacy Calculations, and Prescriptions. Nonsterile Compounding, Institutional Pharmacy Practice, Externship Preparation, Virtual Pharmacy Labs, Final Exam Preparation, and Externship are the final modules covered before graduation. The curriculum covers 520 contact hours in total. Clinical rotations may be scheduled Walgreens and CVS pharmacies. Students have up to 12 months to complete the self-paced, online program. Four-months extensions are granted to students who need more time to complete the requirements.
Admission criteria:
Must be at least 18 years old
Must have a high school diploma or GED
Tuition for the program is $2999 plus textbooks, uniform, and other supplies.
Address: 50 W Fall Creek Pkwy. N. Dr. Indianapolis, IN 46208
Phone: 888-IVY-LINE
Vincennes University
The pharmacy technician program offered by Vincennes University is accredited by the ASHP. It provides students with the skills to assume entry-level responsibility in the pharmacy and achive success on the PTCB exam and the PTCB Certified Compound Sterile Preparation Technician (CSPT) exam. Students have the option to enroll in the Certificate of Graduation program or an Associate's of Science/Career Tech Degree. The CG program can be completed in two semesters. Course modules include Essentials of Human Anatomy and Physiology, Essentials of Human Anatomy and Physiology Lab, Applied Mathematics, Pharmacology, Dispensing Lab, Dispensing Lab II, Pharmacy Calculations, English Composition, Medical Terminology for Allied Health, Pharmacy Law and Ethics for Technicians, Pharmacology, and Practicum.
Admission criteria:
Meet the requirements for admission to the University
Complete READ 011 with a grade C or higher or qualify for an exemption
Qualify for placement into MATT 109 or higher
Qualify for placement into ENGL 101
Must have a high school GPA of at least 2.3
Must possess CPR certification for Professional Rescuer/AED from the American Red Cross or Health Care Provider Level from the American Heart Association
Must provide verification of Hepatitis B inoculation or waiver
Submit a criminal history report and drug screen
Tuition for the program is $8,433 if completed in normal time. Books and supplies cost an additional $1,298.
Address: 1002 North First Street Vincennes, Indiana 47591
Phone: 812-888-VUVU
Toll-Free: 800-742-9198