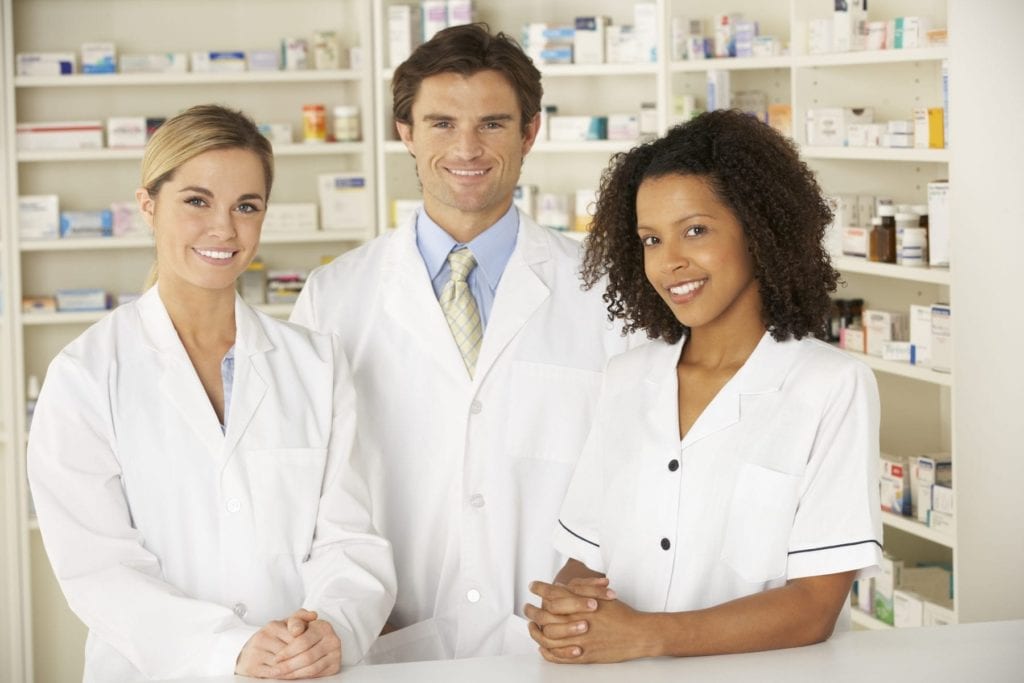 As a pharmacy technician, you can join the ranks of thousands of professionals who assist pharmacists with the provision of medication and other health care products to patients. Employment for pharmacy technicians is expected to grow faster than average of all professions due to the increased need for medications by a larger and older population. Pharmacy technicians prepare prescriptions medications, provide customer service, perform administrative duties, receive prescription requests, label bottles, update patient profiles and keep records, process insurance claims, prepare unit doses, and make a 24-hour liquid food. The Washington Board of Pharmacy requires technicians to provide proof of passing a national pharmacy technician certification exam administered by the National Commission for Certifying Agencies (NCCA). Both the National Healthcareer Association (NHA) and the Pharmacy Technician Certification Board meet the criteria for certification. Pharmacy technicians are totday performing many of the traditional pharmacy functions once performed by pharmacists. They use their skills and knowledge to perform those duties that enhance the progressive direction of the pharmacy and ensure the smooth operation of traditional pharmacy series. Pharmacy technician programs equip students with the competencies and knowledge to take up this key role in the pharmacy.
PIMA Medical Institute
PIMA gives pharmacy technician students the tools to enter health care as a professional in community pharmacy, hospital, mail order pharmacy or home health setting. Graduates of the program can sit a national exam for licensure as a pharmacy technician in Washington. Students learn practical skills to prepare and provide health products to patients, count tablets and label bottles, mix intravenous solutions, receive written prescriptions, stock and inventory prescriptions, handle computerized prescription orders, and verify complete and accurate prescriptions. The curriculum covers a total of 350 classroom hours, 250 lab hours, and 200 externship hours. Course topics include pharmacology, chemistry, principles of customer service, pharmacy technician duties, inventory maintenance, pharmacy law and ethics, and pharmacy laboratory skills. Tuition costs $13,617.
Renton Technical College
Renton Technical College offers a pharmacy technician program that teaches students the valuable skills to work as an assistant to a licensed pharmacist. They learn how to mix intravenous solutions, compound products, use pharmaceutical calculations, keep records, and use computer software. The curriculum's aim is to give students a comprehensive knowledge of products and drugs. Students will receive opportunities to develop clinical skills through externships in retail and hospital pharmacies. Course topics pharmacology, top 200 drugs, pharmacy technician fundamentals, inpatient and home healthcare pharmacy preparations and record keeping, pharmacy law and references, business office machines, chemistry for pharmacy, management, supervision and human relations, and pharmacy internship. Students will complete a total of 77coure credits and 20 general education credits for an AAS degree. Applicants must be 18 years minimum, take the Accuplacer test, be a high school graduate, be fluent in English language, and have health insurance for both injury and sickness. Students must register with Castle Branch to complete a background check and meet the vaccination and health requirements. Tuition costs $109.91 per credit for Washington residents.
Edmonds Community College
The Pharmacy Technician program at Edmonds Community College includes both classroom instruction and clinical experiences to help students develop the skills and knowledge to qualify for entry-level positions in community, hospital, retail chain, and mail order pharmacies. To qualify for the certificate, students must complete 39 credits in three quarters. Course topics include orientation to pharmacy practice, pharmacy terminology, applied pharmacology, pharmacy calculations, over the counter drugs, prescription processing, hospital procedures, unit does, IV, and pharmacy law and ethics. The total cost of attendance is $7,544 including prerequisite courses, tuition, books, and lab fees.
Charter College
The Pharmacy technician program at Charter College prepares students for employment as an assistant to a licensed pharmacist. The curriculum covers the fundamentals of sterile dosage forms, pharmacy calculations, customer service, drug distribution systems, pharmacy law and ethics, and pharmacy operations. In addition to classroom sessions, students will also participate in the hands-on experiences to prepare for a career as a pharmacy technician. The 10-month program prepares students for success on a national pharmacy technician examination – this is required for all Washington pharmacy technicians. Students must successfully pass the exam prior to graduation. Tuition costs $23,115.