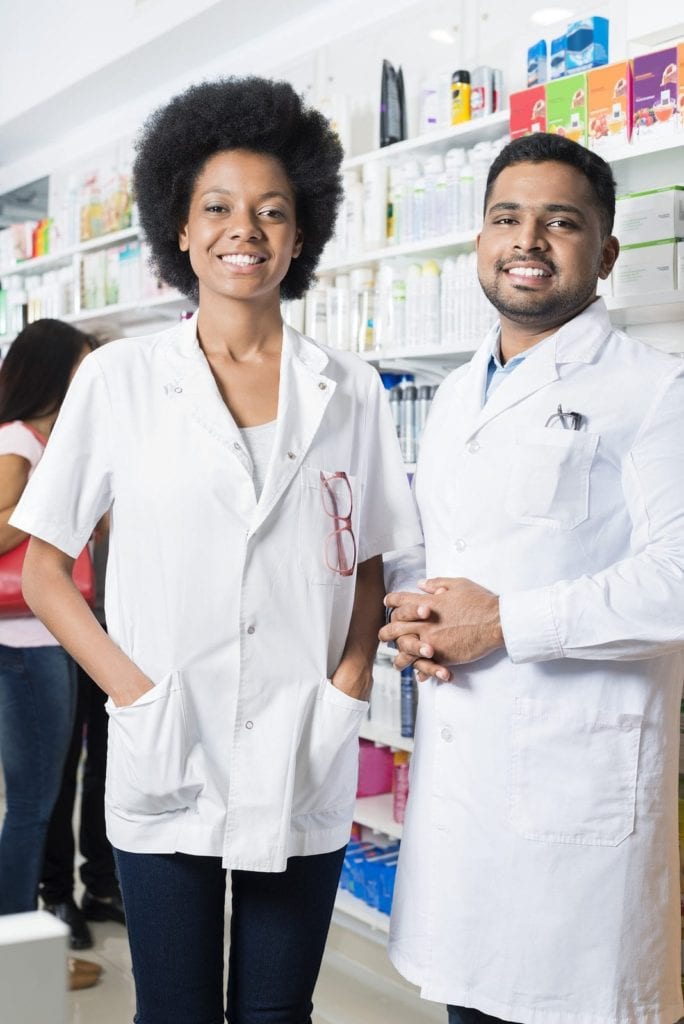 There's a high demand for pharmacy technicians in response to a shortage of registered pharmacists, aproliferation of new drugs, and the aging population. According to the United States Bureau of Labor Statistics, the job outlook for pharmacy technicians is 9 percent between 2014 and 2024. The employment change is a projected 34,700 during the reported period. Leading associations concerned with the profession report that the industry will need to fill at least 400,000 jobs during the same period to meet the nation's growing healthcare demands. In Texas, the Texas State Board of Pharmacy (TSBP) regulates pharmacy technicians, pharmacists, and the legal distribution of prescription drugs. Pharmacy technicians and pharmacy technician trainees must register to fulfill the responsibilities of the position. Registration requires a criminal background check including fingerprints and passage of the Pharmacy Technician Certification Board's Certification Exam.
UTRGV Brownsville Campus
As the need for pharmacy technicians increases, UTRGV In Brownsville prepares students to dispense medications under the supervision of a registered pharmacist to meet the demands. Graduates have the option to take a national certification exam to improve their chances of employment in hospitals, community pharmacies, and home infusion pharmacies. In addition to classroom sessions, students will be required to complete a clinical externship to apply the principles learned. A clinical coordinator will aid with the setting up of the externship after the students submits a resume and availability. The clinical externship will cover 80 hours in a pharmacy setting and may require drug screening, shot records, and background check. The experience gain will increase students' chances of employment. The program includes preparation for the PTCB exam. Areas of study include pharmacology, aseptic techniques, dosage calculations, dispensing medications, invention management, billing and processing claims, laws and ethics, and packaging and labeling medications. The duration of the program is approximately 10 weeks. Tuition costs $1,299.
Southern Career Institute
SCI's instructors are committed to students' success in the field of pharmacy. They conduct classroom activities and facilitate interactive hands-on learning so students develop the skills to use in the real world. The school offers a friendly and supportive learning environment to increase success. Students learn computer applications, keyboarding, pharmacy operations and procedures, dosage calculations, pharmacology, laws and ethics, pharmacy terminology, inventory management, packaging and labeling medications, unit dosages and much more to improve patient care and delivery of pharmacy products. Applicants must be 18 years or older, have a high school diploma or GED, be able to read, write and speak English, be physically able to complete the coursework, have no felony convictions, and submit fingerprints for a background check. Applicants under 18 must provide parental permission. Students who meet the minimum requirements will need to sign the enrollment agreement. Job placement assistance is available to all graduates. Day and evening schedules are available. The day program runs for 33 weeks and the evening 56 weeks. Tuition for the program is $16,600.
Address: 1500 North Jackson Road, Pharr, TX 78577
Phone: 844-783-6569