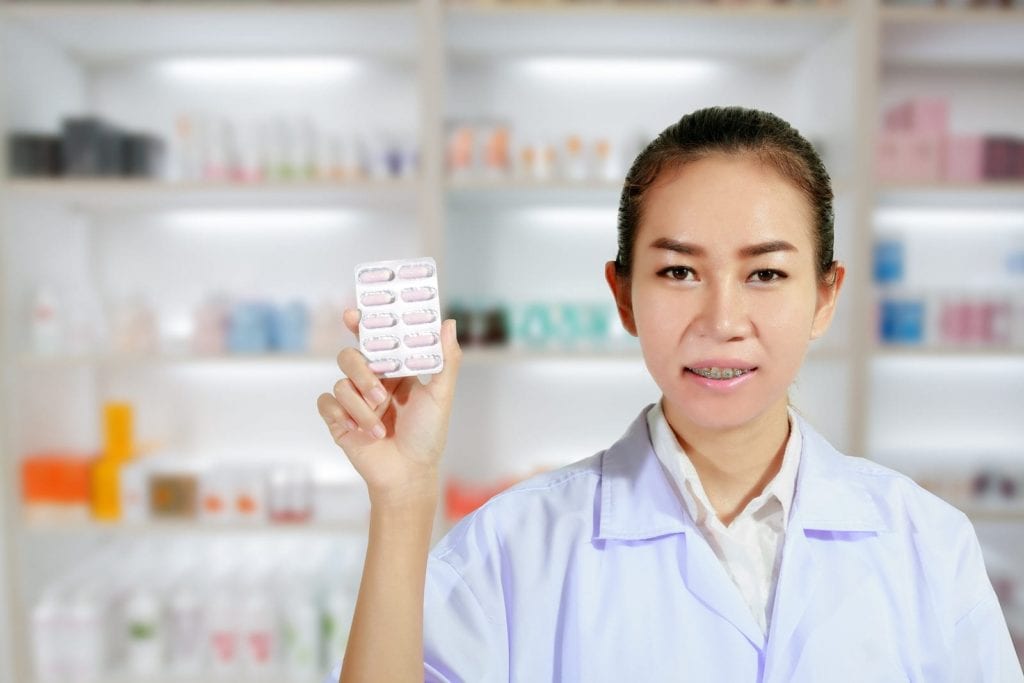 Significant changes in the education of pharmacy technicians have been in response to public expectation and policies related to patient care and medication use. Pharmacy technician programs prepare students to engage in traditional activities such as dispensing medications, pharmacy administration, and inventory. However, it may also prepare students to assist pharmacists with medication management, preventative health services, and the management of complex pharmaceutical agents.
The demand for technicians continues to increase due to the annual growth in the number of prescription medications and the shortage of pharmacists. Technicians provide critical support to pharmacists as they dispense prescriptions, enter medication orders, manage inventory, compound sterile and non-sterile preparations, supervise other technicians, reconcile medication, collect patient information, and schedule appointments. Through the management of these and other tasks, technicians relieve pharmacists of the administrative tasks and give them the freedom to provide direct patient care.
The extent of the duties pharmacy technicians perform often requires certification, which means passing a national exam. By completing an accredited program and passing the certification exam, technicians can demonstrate their competence to potential employers.
Ross Medical Education Center
Students enrolled in the pharmacy technician program at Ross Education gain the competency to assist a licensed pharmacist in retail and hospital settings. The program offers 900 clock hours or 66.5-quarter credits. Course topics include pharmacy operations, introduction to pharmacy, concepts of mathematics, pharmacy law and ethics, medical terminology, dosage calculations, pharmaceutical agents, sterile compounding, hospital and health system pharmacies, non sterile compounding, community and retail pharmacies, and general pharmacy. Students will also complete a 180-hour externship to practice their skills a retail or institutional pharmacy. At the conclusion of the program, students will be able to perform the essential functions of a technician as it relates to procurement and inventory control, use their knowledge of pharmaceuticals and medical terminology to prescribe, dispense and document medications, use computers and pharmacy software to maintain patient profiles, and have a knowledge of aseptic techniques, compounding, parenteral admixtures, and microbiology. The program's duration is 36 weeks for both day and evening students. Tuition costs $14,600.
Address: 5555 Youngstown-Warren Road, Unit 909, Niles, Ohio 44446
Phone: (866) 815-5578
Mahoning County CTC
Mahoning County CTC prepares adults for a career as a pharmacy technician. They learn to prepare prescriptions, update patient profiles, prepare claim forms, stock inventory of medications, and assist customers. Students who complete the program will be prepared to pass the PTCB exam to become Certified Pharmacy Technicians. Course content includes medical terminology, anatomy and physiology, pharmacy calculations, pharmacy operations, pharmacology, inventory control, generic and trade name drugs, billing and claims, and reading and interpreting prescriptions, packaging and labeling, dispensing prescriptions, drugs and their effects, and sterile compounding. The curriculum covers 400 contact hours in 26 weeks. Classes meet Monday through Thursday from 6:00 pm to 10:00 pm.
Admission criteria:
High school diploma or GED
TABE assessment testing
Be 18 years or older
Tuition for the program is $4,000. It includes books, fees, and supplies.