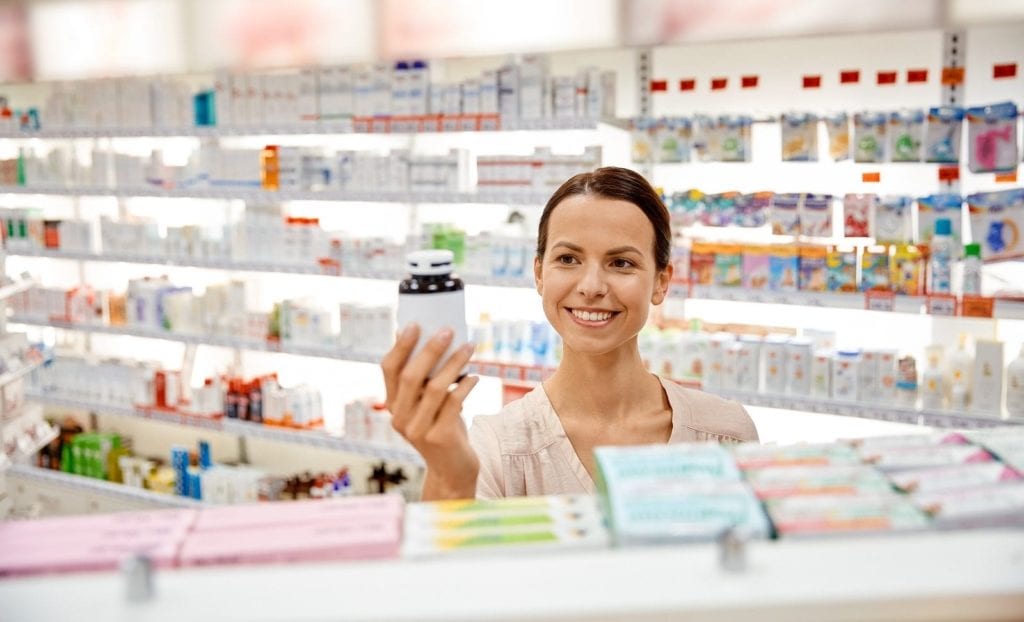 Pharmacy technicians play a vital role in the reception, preparation, and dispensing of medications to patients. They work under the supervision of a registered pharmacist to process orders, assist customers, and manage payments. The entry-level position does not require extensive training to enter this area of healthcare. To prepare for the role, the prospective technician must attend a training program and complete on-the-job training in as little as 6 to 10 months. At the conclusion of the pharmacy technician program, graduates can take the Pharmacy Technician Certification Board (PTCB) exam to become certified. Pharmacy technicians work in hospital pharmacies, grocery stores, community pharmacies, and long-term care facilities.
Quinsigamond Community College
The pharmacy technician program at QCC is facilitated by the Healthcare and Workforce Development Center. The program is 50 percent online. Students complete the theory over the Internet and travel to clinical sites within Worcester County to gain the skills that are essential for a pharmacy technician. Graduates of the program will understand the laws of pharmacy practice, perform the duties of a pharmacy technician, know drug names and their classification, have the skills to assist a licensed pharmacist as directed, and use communication skills to work with customers and other members of the pharmacy team. They will also be able to compound medications, perform pharmacy calculations, and understand abbreviations and dosage forms. The 25-credit courses can be completed in two semesters. Course modules include Introduction to Medical Terminology, Pharmacy Technician, Principles of Human Biology, Strategies for College and Career, Pharmacy Technician Clinical Co-Operative Externship, Introduction to Microcomputer Applications, and Introduction to Psychology.
Admission criteria:
A high school diploma or GED
Complete Criminal Offender Record Information (CORI) and Sex Offender Registry Information (SORI), and National Background checks.
Fingerprinting
Drug testing
Provide documentation of immunization currency and satisfactory health status
Take a college placement test
Tuition for the program is $400 per semester. Technology, registration, student ID, lab, and parking fees apply.
Address: 670 West Boylston Street, Worcester 01606
Phone: (508) 853-2300
Massasoit Community College
The pharmacy technician program at Massasoit Community College is approved by the Massachusetts Board of Pharmacy. The program covers 120 hours in two 60-hour sessions. Students who successfully complete the program will receive a Certificate of Completion and will be eligible to take the PTCB to become a Certified Pharmacy Technician. The curriculum benefits adults who may not have experience in the pharmacy and even those with some experience in health care. Students learn medical terminology, basic physiology, pharmacology, drug interactions, and daily pharmacy operations. Students must take the course in the defined sequence. To enroll in the program, applicants must submit a completed application before the deadline.
Admission criteria:
Be 18 years or older
Have a high school diploma or GED
Demonstrate English proficiency
Have strong math skills
Attend an interview before registration
Classes meet one day a week from 6:00 pm to 10:00 pm for 3 months. Tuition for the program is $429 and does not include the State Registration application fee for certification through The National Pharmacy Technician Board.
Website: https://massasoit.edu/
Address: 1 Massasoit Blvd. Brockton, MA 02302
Phone: 508-588-9100
Roxbury Community College
Roxbury Community College hosts a comprehensive 270-hour pharmacy technician program with the approval from the Massachusetts Board of Registration in Pharmacy. The curriculum covers 120 hours of classroom lectures, pharmacy calculations and lab exercises on the school's campus and 150 hours of pharmacy internship at CVS Pharmacy. Students learn pharmacology, physiology, pathophysiology, medical terminology, prescription preparation, drug classes, pharmacy law, liability, billing and reimbursement, and drug interactions. Graduates will receive a Certificate of Completion and will be prepared for success on the PTCB exam to register at pharmacy technicians with the Board of Pharmacy. Those who fail the PTCB exam may intern at CVS for at least 500 hours to become a registered pharmacy technician.
Admission criteria:
Be 18 years or older
Provide official high school transcript or GED certificate
Undergo a Criminal Offender Record Information (CORI) check
Take an assessment for admission
Classes meet Mondays and Wednesdays from 6:00 pm to 9:30 pm for 4 months. Tuition costs $1,800 and includes books, lab fees, externship, and the IPBC exam fee.
Address: 1234 Columbus Avenue, Roxbury Crossing, MA 02120
Phone: (617) 427-0060
North Shore Community College
North Shore Community College prepares pharmacy technician students for success on the PTCB exam. The program covers medical terminology, defining drugs by generic and brand names, reading and interpreting prescriptions, dosage calculations, dispensing of prescriptions, inventory control, I.V. flow rates, drug compounding, and billing and reimbursement to help students develop the skills to become capable technicians. After completing the classroom and hands-on lab requirements, students have the option to complete a pharmacy externship. Those interested in participating in the pharmacy externship at a community pharmacy must complete the following:
Be 18 years or older
A criminal background check – national as well as local check
Drug screen
Proof of immunization
A negative TB test
Have a high school diploma or GED
Applicants must complete an assessment for Reading Comprehension and Mathematics prior to registration. A
Address: 1 Ferncroft Road, Danvers, MA 01923
Phone: (978) 762-4000