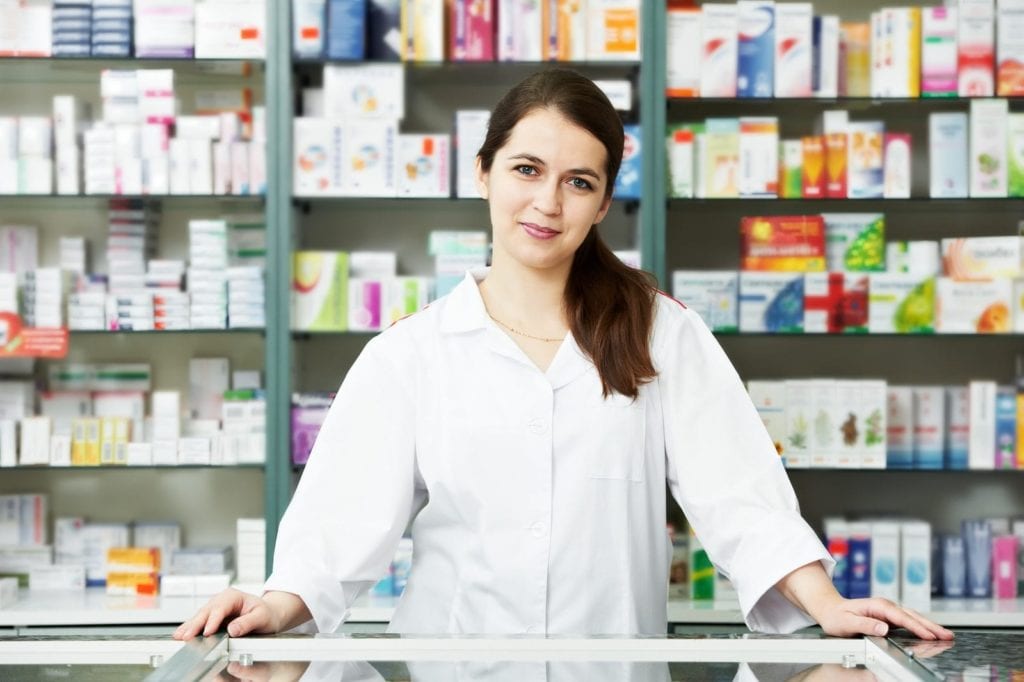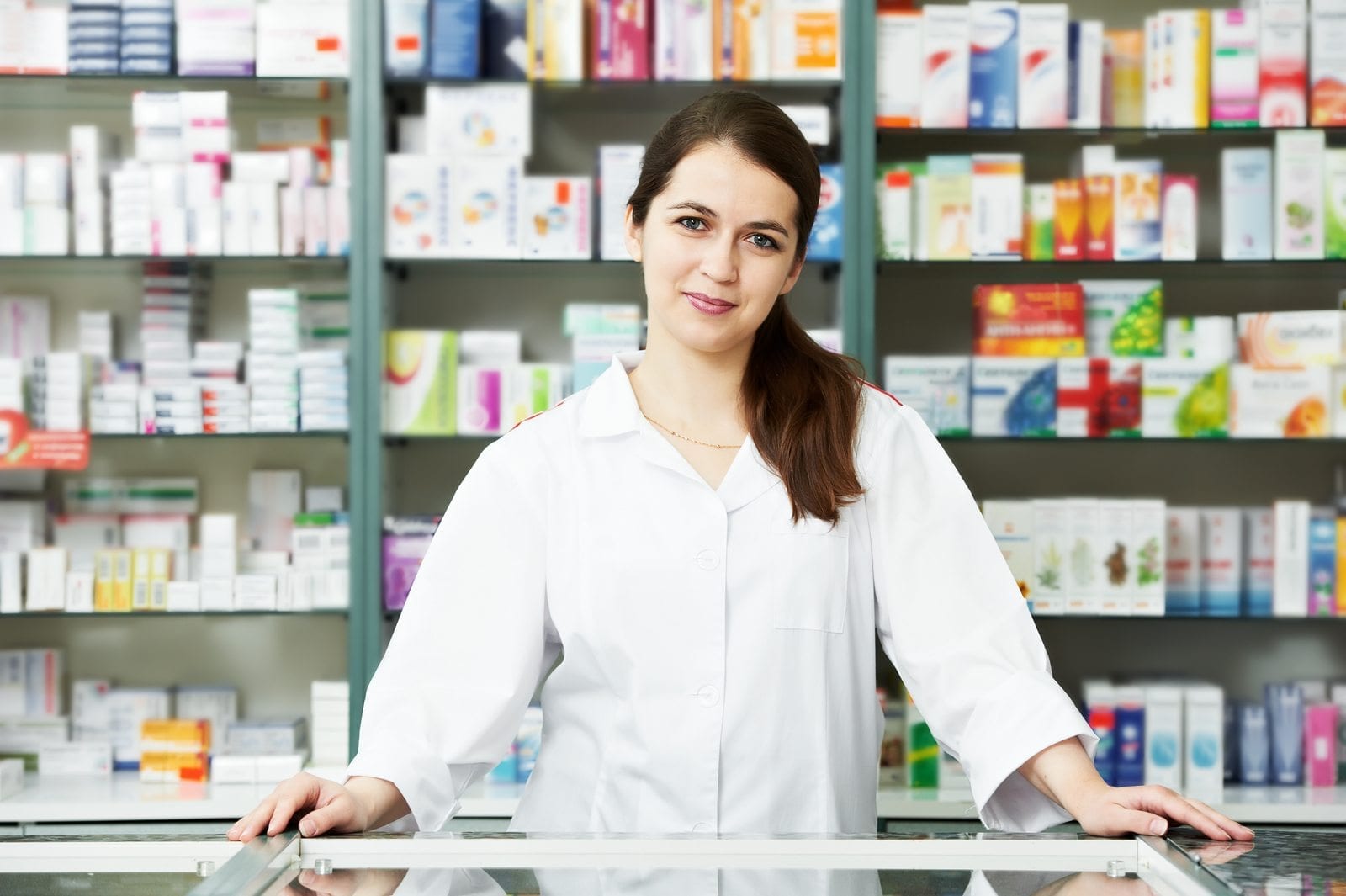 Today, pharmacy technicians assume a broad range of responsibilities by managing all the daily activities within the pharmacy that do not require a pharmacist's professional judgment. There are many exciting opportunities for pharmacy technicians in the bustling city of Phoenix, Arizona. Technicians and trainees within the state must apply for licensure to work legally within the state. The Arizona State Board of Pharmacy oversees the licensure of technicians and trainees. Applicants must provide proof of legal US residency, a high school diploma and $46 for the application fee. While the board doesn't require proof of pharmacy technician training or certification, only those individuals with a PTCB certificate can be registered as pharmacy technicians. All other applications are processed as pharmacy technician trainees. The following is a list of colleges that help students prepare for the National Pharmacy Technician Certification Board exam.
Carrington College
Students complete the pharmacy technician certificate program at Carrington College in just nine months. Instructors use theoretical and practical training in the school's mock pharmacy to help students get the skills they need to pass the Certified Pharmacy Technician (CPhT) exam and excel on the job. The curriculum covers 676 contact hours of theory and practical work. Course modules include Anti-Infectives and Retail Operations Theory, Retail Operations Lab, Pharmacy Software and Pharmacy Calculations Theory, Prescription Processing, Pharmacy Calculations, Body Systems, Repackaging Theory, Unit Dose Lab, Compounding and Pharmacy Calculations Lab, Hospital Operations and Parenteral Dosage Calculations Lab, Career Development Seminar, and Pharmacy Externship.
Admission criteria:
Provide proof of high school graduation – official transcript required
Submit an application for admission
Take and pass the Wonderlic Scholastic Level Exam with a score of 13 or above
Attend an interview with an enrollment representative
Provide a written statement explaining the choice of career
Must be in good physical and mental health
Pass a background check and drug screen
The cost of the program is $15,406 including tuition, fees, books, and supplies.
Address: 8503 N. 27th Avenue Phoenix, AZ 85051
Phone: (602) 427-0722
Brookline College
The pharmacy technician certification program provides training for entry-level careers at hospitals, community pharmacies and other health care environments. The program covers theoretical concepts through lectures, seminars, presentations and live demonstrations. The school's modern lab stocked with laminar flow hoods, prescription balances, ointment slabs, counting trays and other learning aids will be the place for developing technical skills before the pharmacy externship. Through partnerships with local pharmacies, Brookline College provides students with real-world experiences in pharmacies such as Fry's Food Stores and Walgreens. The curriculum covers 646 contact hours of theory and practical training. Course modules include Foundations of Allied Health, Pharmacy Administration and Applications, Pharmaceutical Calculations, Pharmacy Operations, Body Systems, Pharmacology, and Pharmacy Practicum. The diploma requires completion of 27.5 credits that are transferrable to an Associate's Degree in Allied Health.
Admission criteria:
Meet with a representative from the department to learn more about the pharmacy technician program
Complete a Visitor Information Form
Attend a financial aid interview
Complete the Enrollment Agreement with and Admissions Representation
Obtain a fingerprint card and trainee license before starting the pharmacy externship
Tuition is $15,225 plus expenses for books and supplies.
Address: 2445 W. Dunlap Avenue, Suite 100 Phoenix, AZ 85021-5820
Phone: (602) 242-6265
Toll Free: 1-800-793-2428
GateWay Community College
Students enrolled in the pharmacy technician program at GateWay Community College will learn basic pharmacy principles that will enable them to assume entry-level employment in a community or institutional pharmacy. Instruction will include medical terminology, reading and interpreting prescriptions, preparing IV medications, counting and measuring medications, preparing insurance claim forms, ordering supplies, operating cash registers, and packaging and labeling medications. The curriculum will cover 652 contact hours of theory and practical training. The pharmacy externship accounts for 200 clock hours. Graduates will receive a Certificate of Competency will be eligible to take the PTCE to become a Certified Pharmacy Technician. Classes meet 24 hours a week for 8 months.
Admission criteria:
Must be 18 years or older
Must have a high school diploma or GED
Attend an information admission session
Complete an Arizona Level I fingerprint clearance card
Complete a satisfactory background check
Pass a urine drug screen
Submit documentation of immunization
Submit a completed Healthcare signature form
Provide Accuplacer reading score of 74 or greater or next-generation score of 249 or greater
Have a current government-issued identification
Tuition for the program is $3,380. It includes lab fees and books. Additional costs for registration, uniforms, background check, drug screen, and equipment must be covered by the student.
Address: 108 North 40th Street, Phoenix, AZ 85034
Phone: (602) 286-8000
Arizona College of Allied Health
Arizona College of Allied Health provides high-quality education, personalized support, real-life experiences to prepare students for a career a pharmacy technician. The ASHP accredited program includes a pharmacy externship during the final quarter. The school offers hands-on training in pharmacology, medical terminology, drug abbreviations, and drug prescriptions, training in pharmacy management software, practical training on-site and during the pharmacy externship, content taught by experienced faculty, and modern facilities and lab. Students also benefit from open lab and tutoring, peer mentoring, flexible schedules, accelerated training options, and job placement assistance. The curriculum covers 736 contact hours or 52.0 credit hours. The Schedule of Courses includes Pharmacology, Health and Wellness with Blister Packaging, Sterile Preparations, Pharmacy Law and Ethics, Pharmacy Calculations, Data Entry Systems & Third Party Billing, Retail Pharmacy Systems, Inventory Systems & Sterile Compounding, and Technology and Special Topics. Healthcare Fundamentals and Professional Studies include Career Development, Medical Administrative Practices, The Body as a Whole, The Body's Circulation & Defense, and Medical Terminology. The duration of the program is 34 weeks.
Admission criteria:
Submit a completed application to Arizona College
Have a high school diploma or GED
Sign the enrollment agreement and financial agreements
Complete a satisfactory background check
Pass a urine drug screen
Tuition for the program is $15,816. It does not include registration, shoes, uniforms, and a watch with a second hand. Other costs include fingerprint clearance, drug screen, HESI testing, student liability insurance, background clearance, and immunizations.
East Valley Institute of Technology
The pharmacy technician program at EVIT prepares students for entry-level employment as a pharmacy technician. The training will include theory and a pharmacy externship will students will have the opportunity to work under the direction of a licensed pharmacist. Students will learn medical terminology, packaging and labeling prescriptions, receiving prescriptions, stocking shelves, customer service, and billing and insurance. CPR training is also included in the program. Students have the option to dual enroll in two online PMI courses to earn 13 credits. Graduates will have earned 8 credits to apply toward the PMI Health Care Administration Degree program. Students The program is designed to be completed in two semesters.
Admission criteria:
Must be 18 years of age
Consent to random drug testing
Tuition and supplies cost $4,415.
GateWay Community College
The Certificate of Competency in Pharmacy Technician program GateWay College fulfills the PTCB requirements for pharmacy technician preparation so graduates will be eligible to sit for the Pharmacy Technician Certification Exam. Instructors will cover regulatory standards and interpersonal skills as well as the role and responsibility of the technician. The curriculum will include 652 contact hours of theory in the classroom and real-world practice. The clinical rotations account for 200 hours of the total curriculum and will be conducted in a community or hospital pharmacy. Students must arrange their transport to the clinical site and pass the course with a grade of 75% or above to complete the program. Required courses include Keyboarding II, Pharmacology for Pharmacy Technicians, Pharmacy Tech I, Pharmacy Tech II, Math and Dosages, Pharmacy Tech Certification Review, and Pharmacy Tech Externship.
Admission criteria:
Complete the Health and Safety documents
Must have a valid government-issued photo ID
Must be at least 18 years old
A high school diploma or GED is required for admission – a high school GPA of 3.0 or above is required
Complete an Arizona Level One Fingerprint Clearance Card (DPS)
Provide proof of immunizations
Have a current Healthcare Level CPR Card
Submit a completed Healthcare signature form signed by a physician
Complete an MCCCD Supplemental Background Check and negative drug screen
Take and pass a math placement course
Tuition costs $85 per credit for resident students.
Address: 108 North 40th Street, Phoenix, AZ 85034
Phone: (602) 286-8000
PIMA Medical Institute
The pharmacy technician program at PIMA Medical Institute includes hands-on experience in the school's real-world lab as well as lectures in the classroom. It includes 840 hours of instruction or 35.5-semester credits. Course modules include Study Skills, Anatomy, Physiology and Terminology, Computer Basics, Math Fundamentals, CPR & First Aid, Pharmacy Math, Inventory Maintenance, Pharmacology, Pharmacy Law & Ethics, Pharmacy Math, Pharmacy Technician Duties, and Pharmacology. Other modules include Pharmacy Math, Principles of Customer Service, Pharmacology Pharmacy Lab Skills, Pharmacy Computer Applications, Fundamentals of Chemistry, and Pharmacy Externship. The duration of the program is 9 months.
Admission criteria:
Submit an application for admission
Submit documents verifying high school graduation or equivalency
Meet with a representative from PMI to discuss career interest
Pass an entrance exam – Wonderlic SLE and the PMI Math Admissions Test
Tuition for the program is $15,461 and includes textbooks, lab supplies, uniforms, and tax.
Address: 957 S. Dobson Road, Mesa, AZ 85202
Phone: 800-477-PIMA
Medstar Academy
The Pharmacy Technician Training program at MedStar Academy is a PTCB recognized program that prepares students for national certification. Courses include medical terminology and abbreviations, customer service, inventory management, packaging and labeling, pharmacology, pharmacy math, billing and insurance, pharmacy operations, receiving prescriptions, and brand name and generic drugs. Classes meet four days a week for ten weeks – 7 weeks in the classroom and 3 weeks of clinical rotations at a local Walgreens pharmacy. Day and evening schedules are available.
Admission criteria:
Have a high school diploma or GED
Must be at least 18 years old
A valid photo ID and social security card
Take and pass an admissions test – English and Math competency
Have no felony convictions or drug or pharmacy related convictions
Pass a 5-panel drug test
Pass a background check
Secure an AZ Pharmacy Technician Trainee license
Tuition costs $2,225. Additional costs include scrubs, drug test, trainee license, fingerprint clearance card, federal background check, cards and materials, registration fee, fingerprint rolling fee, books, and PTCB national exam. A payment plan is available for all students.
Western Maricopa Education Center
The pharmacy technician program at West-MEC prepares students with the skills to dispense prescriptions under the direction of a licensed pharmacist. The sequence of courses include History and Foundation of Pharmacy, Pharmacy Law, Medical Terminology, Dosage Forms, Dosage Calculations, Introduction to Pharmacology, Medication Errors, Safety Protocols, Sterile Compounding, Community Pharmacy, Emergency Preparedness, Hospital Pharmacy, Billing and Reimbursement, Extemporaneous Compounding, and Professionalism. The duration of the program is 4 quarters – one year.
Admission criteria:
Must be a junior or senior in high school
Complete at least one credit of English and Algebra with a grade C or better
Submit a copy of unofficial transcript
Provide proof of residency in West-MEC district boundaries at the time of registration
Must have up-to-date immunizations
Provide a copy of birth certification at the time of registration
Tuition is free but students must pay the registration fee of $125. The registration includes enrollment processing, supplies, uniform shirts, and leadership development. West-MEC will also cover the AHA BLS certification and PTCB certification.
Address: 1617 W Williams Dr., Phoenix, AZ 85027
Phone: 623-738-0022
Mayo Clinic — Phoenix Campus
The coursework covered in the pharmacy technician program at Mayo Clinic equips students with the knowledge and skills to enter the field of pharmacy. The theoretical concepts will be delivered using videos and interactive modules online – the first 12 weeks of content will be delivered online. Students will then have the opportunity to apply the knowledge gained by participating in the hands-on activities in the school's simulation lab. The final 8 weeks of the program is dedicated to experiential rotations at various Mayo Clinical locations. The curriculum will cover a total of 624 contact hours. Courses covered at Introduction to Pharmacy, Pharmacology for technicians, Career Development, Principles of Pharmacy Operations. Pharmacy Simulation lab, and Pharmacy Experiential Rotation I and II. Graduates will be eligible to take the PTCE to become a Certified Pharmacy Technician. Enrollment opens twice a year and a limit of 21 students is admitted with each cycle.
Admission criteria:
Must be a high school graduate or possess a high school equivalency certificate
Must be 18 years or older
Must pass a state and national background check
Provide two references from professionals
Provide proof of US citizenship or residency
Demonstrate English language proficiency
Must have basic computer competence and keyboarding skills
Obtain registration as a Pharmacy Technician Trainee
Submit an online application
The estimated cost of attendance is $392, which includes free tuition, background check, PTCE, books, supplies, and uniforms.
Address: 5777 E. Mayo Blvd., Phoenix, AZ 85054
Phone: 507-293-2272