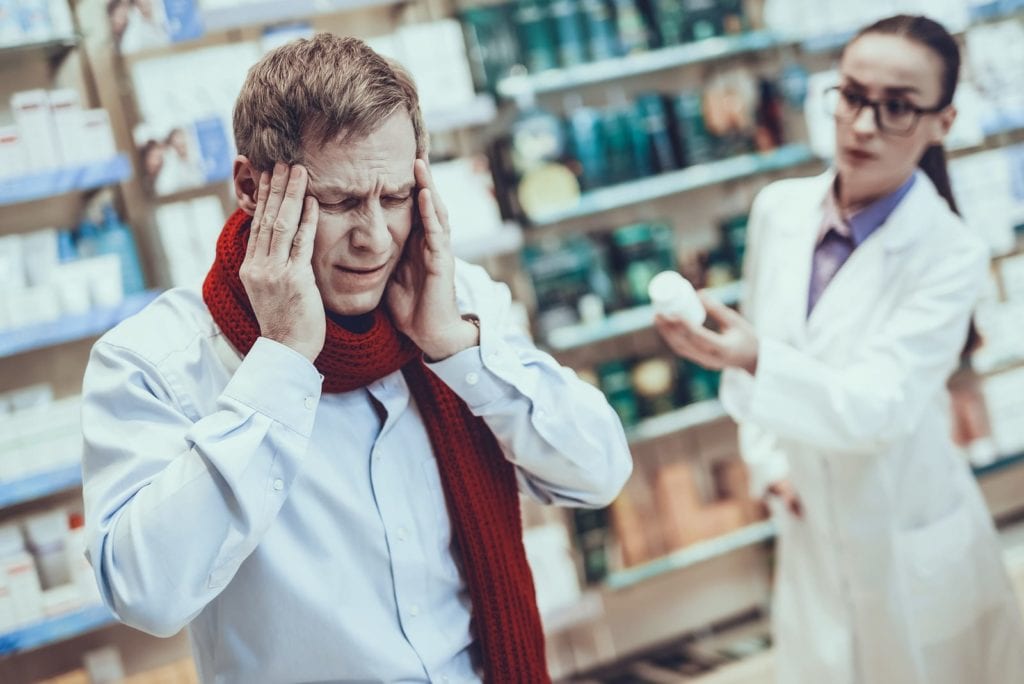 The demand for skilled pharmacy technicians is expected to increase in response to a rise in the elderly population. Aging seniors suffer from one or more chronic diseases that are managed by medications. Under the supervision of a licensed pharmacist, pharmacy technicians mix, measure, and distribute medications, create and update patient profiles, manage insurance claims, receive and verify prescriptions, and restock depleting inventory. Apart from managing the administration and daily operation of the pharmacy, the technician has a most important role – that is to assist patients. Patient satisfaction has long been linked to their ability to recover from diseases. The technician's ability to communicate and interact with patients to ensure satisfaction is closely tied to the success of the pharmacy operation.
Candidates must register as a Pharmacy Technician Trainee or Pharmacy Technician and maintain active registration with the Texas State Board of Pharmacy to practice in the state. Initial registration as a Pharmacy Technician requires national certification from the Pharmacy Technician Certification Board (PTCB) or Exam for the Certification of Pharmacy Technicians (ExCPT). Candidate must have the certificate in hand before applying for registration. Certification is essential for registration but it also indicates to employers that you've meet the national standards for practice as a pharmacy technician. Pharmacy technician programs in Keller, TX includes preparation for national pharmacy technician certification as well as certification in sterile products. Employers value these certification as they indicate technicians ability to manage the role and responsibilities of the job.
Keller Center for Advanced Learning
Keller ISD hosts a pharmacy technician program for high school students to prepare for a career in healthcare. The program covers 600 hours of theory and practical instruction for a duration of two years. Experienced instructors will help students develop the technical skills to assist pharmacists with the dispensing of medications in retail and institutional pharmacies. An emphasis on ethics, professionalism, accountability, will support seamless transition to the work environment. These will also promote a comment to lifelong learning. Course topics include sterile products, pharmacy law and ethics, chemotherapy, pharmacology and body systems, retail pharmacy operations, institutional pharmacy operations, TNP preparations, dosage calculations, customer service, nutritional and alternative substances, and billing and insurance. Students will also participate in career development courses to enrich their job search and work experience. Sterile Products (IV) training that leads to Sterile Program Certification is also included in the program. Program graduates will have the opportunity to sit for the Pharmacy Technician Certification Exam to become a Certified Pharmacy Technician. Students must graduate high school and pass a criminal background check to sit for the PTCB exam. The program is available for grade 12 students. Prerequisites include 3 credits of health sciences. Graduates will earn 2 college credits.
Website: https://www.kellerisd.net/Page/5278
Address: 201 Bursey Road, Keller, TX 76248
Phone: 817-743-8000
Fax: 817-743-8038
Remington College – Fort Worth Campus
Remington College offers a Pharmacy Technician Certificate program that covers the technical skills students need to effectively dispense medications under the supervision of a registered pharmacist. The curriculum combines coursework with practical instruction and a pharmacy experience in a real-world pharmacy. Students will learn the fundamentals of drug interactions, customer management, medical abbreviations, and human body structure and function. Courses in first aid, career development, pharmacy law and ethics, and pharmacy software are also included. Course modules include dosage calculations, pharmacy practice, therapeutics, pharmacy law, prescription entry, sterile products and quality assurance, billing, extemporaneous compounding and inventory management, introduction to algebra, laws, ethics, therapeutic communication, and health science essentials including CPR certification. Career development principles, career development fundamentals, capstone and certification preparation, and management are some other areas covered in the course. Students must participate in a 200 hour pharmacy externship at an institutional and community pharmacy to complete the training.
Remington College will pay the registration for graduates to register with the State Board of Pharmacy. Graduates must pass the accredited Pharmacy Technician Certification and the Sterile Products Certification exam to carry the two national certifications. The cost of taking these exams is included in the program cost. The duration of the program is 49 weeks.
Admission criteria:
Submit a completed Application and Enrollment Agreement
The Application and Enrollment must be signed by a parent or legal guardian for applicants who are under 18 years
Complete a Criminal History Acknowledgement and Self-Disclosure Form
Execute a Consent for Release of Criminal Background Information to authorize a criminal background check
Complete a State Licensure Acknowledgement and Disclosure Form
Complete a Drug Screening Acknowledgement and Disclosure Form
Provide documentation of completing high school or equivalent
Take and pass a standardized entrance exam. Pharmacy technician applicants must obtain a score of 10 or higher on the Wonderlic Scholastic Level Exam (SLE)
Make satisfactory financial arrangements to complete payment for tuition and fees
Tuition costs $20,645 includes books and supplies.
Website: https://www.remingtoncollege.edu/pharmacy-technician/
Address: 300 E Loop 820, Fort Worth, TX 76112
Phone: 1-800-208-1950
Tarrant County College
The pharmacy technician program at Tarrant County College comprises of 6 courses covers in 232 contact hours without the clinical and 312 contact hours with the clinical. The program covers the fundaments of the community pharmacy and will include hands-on experience in a local pharmacy. The classroom requirements will be completed in 40 hours. An additional 8 weeks is required for the clinical experience. Course topics include Intro to Pharmacy Technician, Pharmacy Law, Drug Classification, Pharmacotherapy and Disease, Pharmacy Mathematics, Pharmacy Technician Certification Review and the optional Pharmacy Technician Externship. Graduates will receive a Certificate of Completion from TCC and will be eligible to sit for the Pharmacy Technician Certification Exam to become a Certified Pharmacy Technician. The school admits new pharmacy technician students in August and February.
Admission criteria:
Submit a completed application and supporting documents
A high school diploma or GED
Obtain a passing score on the TABE – if applicable
Register for the Pharmacy Technician courses once accepted
Tuition costs $1,255. Financial aid is available from TPEG and TCC Foundation.
Website: https://www.tccd.edu/
Address: 300 Trinity Campus Circle, Fort Worth, TX 76102
Phone: 817-515-8223