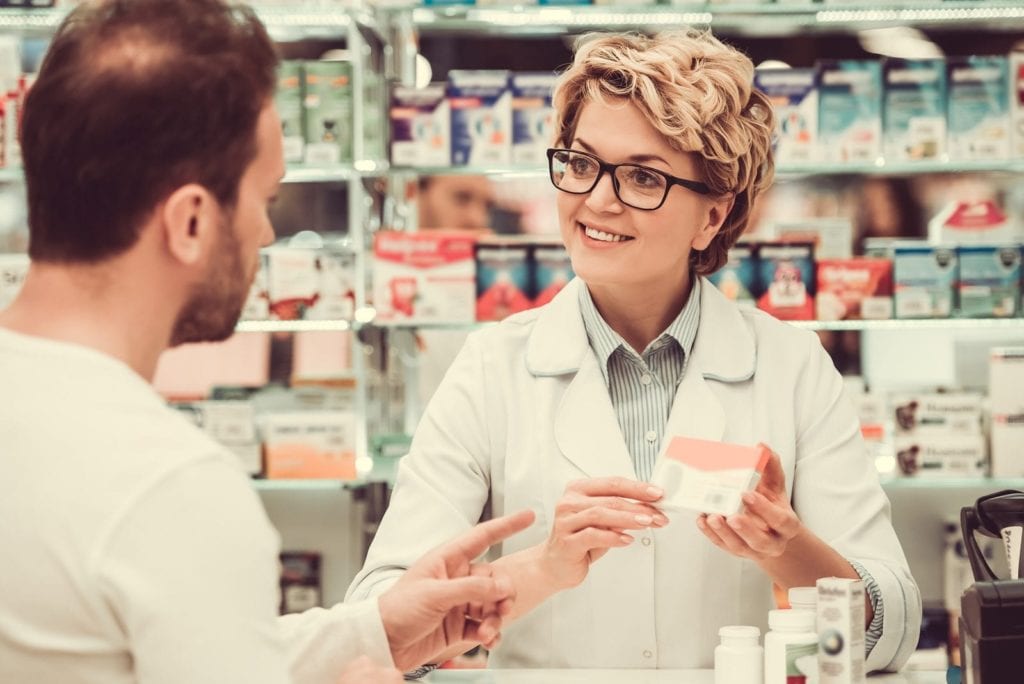 As pharmacy services evolve to include a wide range of services not formerly offered in community and institutional pharmacies, technicians are assuming a greater role. By assisting health care providers and patients, maintaining pharmaceutical stock, keeping a clean and safe environment, and organizing medications to dispense, technicians are giving pharmacists the freedom to keep up with new technologies and counsel patients. Technicians must have the knowledge and skills to follow infection control protocols, fill physicians' orders, maintain records, collaborate with other team members, prepare insurance claim forms, perform clerical duties, and enter data into the pharmacy computer system. In an institutional setting, pharmacy technicians will assemble prescription packets, prepare IV and chemotherapy products, deliver medications to patients, read and interpret patient charts to prepare medications, and record medication administered. To succeed in this profession, you must be attentive to detail, accurate, dependable, outgoing, and organized. Pharmacy technicians work in hospitals, community pharmacies, home infusion pharmacies, long-term care facilities, and clinics. Those who have completed approved training and national certification will always have a place as a key member of a professional pharmacy team.
Professional Medical Training Center
The pharmacy technician program at Professional Medical Training Center provides students with the skills they need to assist pharmacists with the preparation and dispensing of medications. Students will learn through active discussions, informative lectures, and practical hands-on experiences. Areas of study include pharmacy laws, ethics, prescription processing, pharmacy calculations, interpreting prescriptions, compounding and packaging medications, pharmacy administration and operations, and much more. Classes meet Mondays and Wednesdays from 5:30 pm to 9:00 pm for three months. Students will receive a Certificate of Completion from PMTC after completing the 105 hours of training. The school will provide an application to take the PTCB national certification exam and instructions for becoming a registered pharmacy technician in South Carolina. Persons interested in applying to the program must be 18 years or older, have a high school diploma or GED, provide proof of BLS/CPR certification, and make the class down payment of $350. The total cost of tuition is $1,349. A weekly payment plan is available. Students must budget additional funds for books, CPR, the PTCB exam, and white lab jacket.
Address: 2204 2nd Loop Rd., Florence, SC 29501
Phone: 843-678-9135