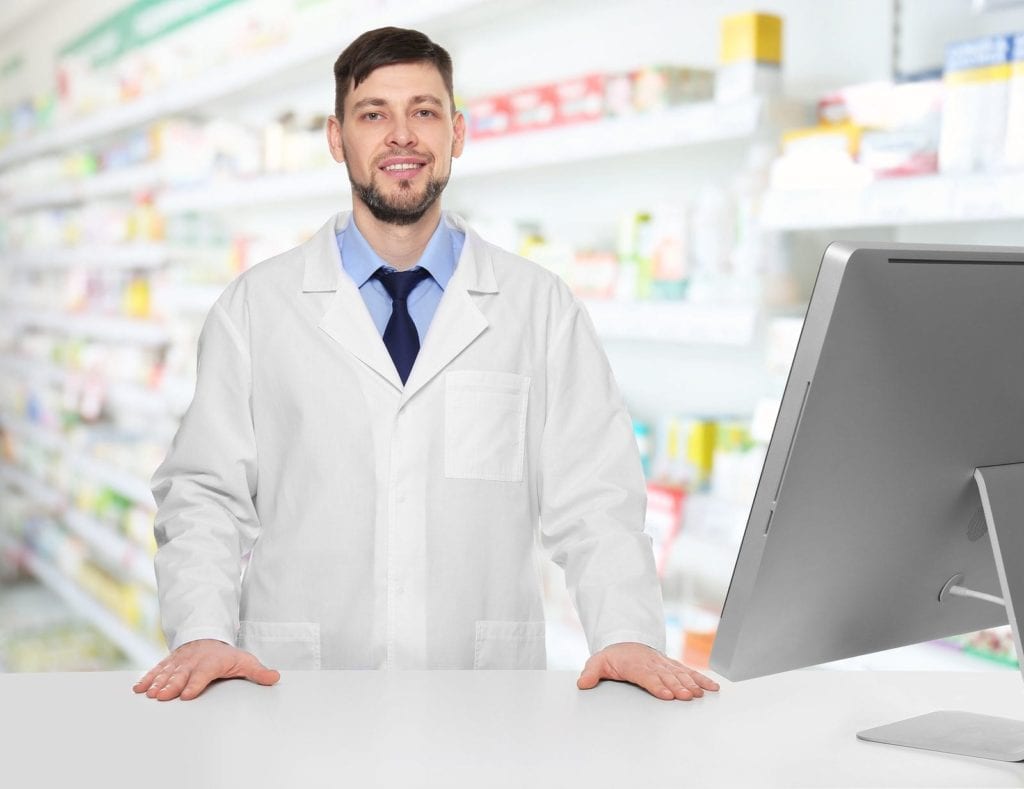 As medication experts, pharmacists make a significant contribution to the delivery of health care. Over the last decade, their role has widely expanded as they do more to ensure patient safety and health. Pharmacy technicians are trained to take a leading role in the preparation and dispensing of medications and the overall pharmacy operation, which gives pharmacists the freedom to provide services such as cholesterol management, smoking cessation and blood pressure measurement, respond to patients' symptoms, and advise professionals on safe and effective medications. A technician's role depends on the pharmacy setting, but generally includes answering the phone, responding to customer queries, receiving and interpreting prescriptions, preparing medications for dispensing, keeping an accurate record of patients' history, and maintaining the pharmacy stock. To this end, technicians must be skilled, knowledgeable, detail-oriented, and accurate. Pharmacy technician programs provide the knowledge and skills students need to fill this important role. Beginning January 1, 2018, candidate registration in Louisiana will require completion of an accredited pharmacy technician program (ACPE or ASHP), at least 600 hours of practical experience under a licensed pharmacist, and passage of the PTCB exam. If you want an exciting career in the world of pharmaceuticals, consider the following Board approved programs in Lafayette, LA.
Unitech Training Academy
The Pharmacy Technician program at Unitech Training Academy provides students with the skills and knowledge to qualify for entry-level employment in the field of pharmacy. Instructors emphasize the importance of professionalism, ethics, and confidentiality to produce professionals who are capable of working in any pharmacy or medical setting. The curriculum covers a total of 63.07-quarter credit hours. Course topics include introduction to pharmacy technician, health insurance billing, pharmacology, the community and institutional pharmacy, pharmacy calculations, anatomy and physiology and the treatment of disease, Healthcare Provider CPR, preparation for externship, and the pharmacy externship. All applicants must be at least 17 years or age, have a high school diploma or GED, and pass the Wonderlic entrance exam with a score of 13 or higher. Tuition costs $17,675. Registration and lab equipment cost an additional $325.
Infinity College
Experienced instructors at Infinity College prepare pharmacy technician students for a career in the fast-paced field of pharmacy. The program includes theory and practical instruction to prepare students for a role where they would dispense medications under the direction of a licensed pharmacist. The curriculum includes instruction in pharmacology, pharmacy operations, anatomy and physiology, pharmacy terminology, drugs and their effects, retail pharmacy operations, inventory management, reading and interpreting prescriptions, packaging and labeling, dosage calculations, customer care, and billing and insurance. It also includes pharmacy laws and ethics, updating patient records, aseptic techniques and much more. The program is offered on a part time or full-time basis. The full-time program is 25 weeks and the part-time program is 50 weeks. Applicants must have a high school diploma or GED, be 17 years or older, pass an entrance exam, and meet the technical requirements for enrollment. Tuition costs $10,125. Books and supplies cost an additional $1,375.
Remington College – Lafayette Campus
The Pharmacy Technician Diploma program at Remington College trains students for potential entry-level roles as a pharmacy technician. The curriculum covers engaging lectures and hands-on lab experiences. The extensive use of visual aids will help to reinforce important themes that will ensure students' success in retail and institutional pharmacies. A mock pharmacy that resembles an actual retail setting provides opportunities for student to practice partial fills and completion fills, compound preparations, and prepare prescriptions for dispensing. Guest speakers from retail and hospital pharmacies will share insight on the workings of the pharmacy and what is expected from today's pharmacy technician. An externship experience provides further opportunities to practice alongside professionals in a real-world setting. Through externship contracts with CVS, Walgreens, Winn Dixie, Thrift Way, and Lafayette General and Lafayette Community Clinic, students will practice in a professional environment with renowned companies. Students also have the opportunity to prepare for Pharmacy Technician Certification. Tuition for the 49-week program is $20,520.
Academy of Acadiana
The pharmacy technician program at the Academy of Acadiana is designed to cover the fundamentals of providing valuable support to a licensed pharmacist in just 15 weeks. The curriculum comprises of 400 instructional hours, 200 hours in the classroom and 200 hours of pharmacy externship. At the conclusion of the program, students will be prepared for success on the State Licensure exam and entry-level employment. Areas of study include calculating common dosages, pharmacy operations, laws and regulations, ethics, drug dosages, apothecary systems, route forms, identification of drugs, and storage requirements. Students also learn packaging and labeling of drug products, customer service, pharmacology, and pharmacy terminology. In addition to classroom theory, students will also participate in a clinical experience where they'll practice under the direction of a licensed pharmacist and pharmacy technician to develop the clinical skills. Graduates will receive a certificate of completion and must complete another 400 hours on their own for licensure by the State Board of Pharmacy.