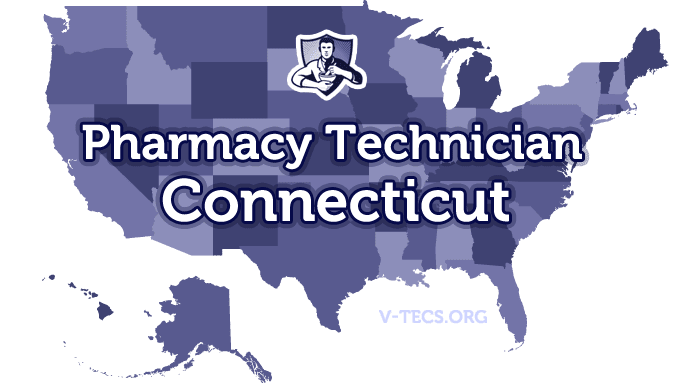 When you are looking to become a pharmacy technician, there aren't a lot of campus schools in Connecticut so Online schools are the best way to go. These pharmacy technician schools can provide you with a thorough education online and help you to prepare for and earn your certification from the PTCB. You will need to look at all of the prerequisites from the schools and ensure that the courses are desirable to your standards of learning. You can read about CT Pharmacy Tech requirements here.
Penn Foster University – Online
This is an online university where you can take a pharmacy technician diploma program. You can choose how you want to take the classes to ensure it is convenient for you and your lifestyle. It is considered one of the top universities in the state. The duration of the program is 5 months and it costs just $432 if paid in full, or you can also pay $60/month (costs $535).
Ultimate Medical Academy – Online
Commonly abbreviated to UMA, this academy is designed to provide you with knowledge and training in the healthcare industry and the course are entirely online. You can get an associate's degree in pharmacy technology in around 18 months or choose their diploma program that takes 44 weeks.
http://www.ultimatemedical.edu
Ashworth College – Online
When you attend the pharmacy technician program at Ashworth College, you have online and campus courses to choose from. You can complete the program as soon as 6 months and get the hands-on education you need while learning from some of the best leaders within the industry. The program costs $848 when paid in full or you can choose to pay as low as $59/month.
http://www.ashworthcollege.edu
Daymar College – Online
Daymar College is an online college where you can enroll in pharmacy technology programs. You can also find a healthcare administration program with a concentration in pharmacy technology, increasing your options upon graduation.
http://online.daymarcollege.edu
Allied Schools – Online
You can attend Allied Schools online for a pharmacy technician program. The distance-learning program is one of the best in the country and it provides you with a flexible schedule to meet your needs. The program costs $1,076 when paid in full or you can put $200 down and pay $97.60 per month.
US Career Institute – Online
This has been on the top of the list for pharmacy technician schools for years. The online program allows you to become a pharmacy technician in a short period of time. You can start with a certificate and work your way up. They have also partnered with Walgreens for an externship program.
http://www.uscareerinstitute.edu/