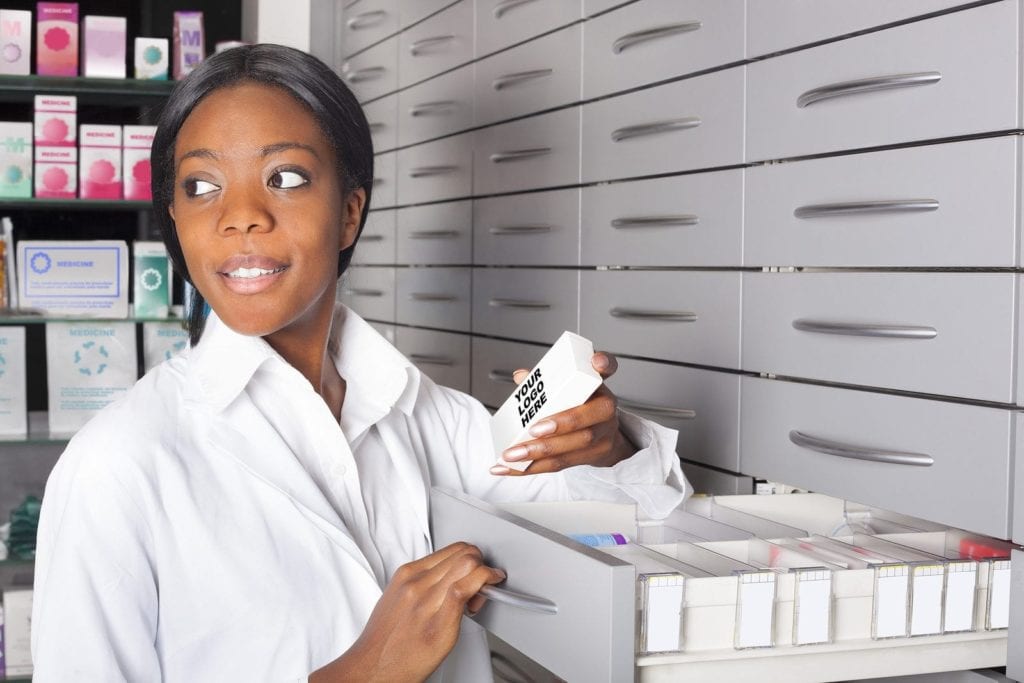 A pharmacy is an important establishment in the health care industry. Patients go there to receive the medications their doctors prescribe for acute or chronic conditions. They also receive counsel on how to properly take their prescription and over-the-counter medications. Pharmacists use their years of training to offer counsel, cross-reference prescriptions to negate fatal drug interactions, and research new drugs. However, it is pharmacy technicians who are actively involved in the day-to-day administration of the pharmacy. Their responsibilities include receiving incoming prescription orders, filling out regulatory paperwork, filling prescriptions, processing payments, billing insurance companies, and restocking inventory. Like other careers in health, there's a huge demand for pharmacy technicians that will likely increase in the coming years. According to the Bureau of Labor Statistics, employment is expected to grow 9 percent from 2014 to 2024.
Emily Griffith Technical College
Emily Griffith's pharmacy technician certificate program prepares students for success on the national pharmacy technician certification exam administered by the Pharmacy Technician Certification Board. Students must complete a total of 32 credit hours to graduate from the program. Course topics include Orientation to Pharmacy, Pharmacy Law, Pharmacology I and II, Pharmacy Calculations, Institutional Pharmacy, Computer Skills for Pharmacy, Community Pharmacy, Medical Insurance Process, Drug Classification, Communication for Pharmacy Technicians, and Pharmacy Clinical in the Community and Institution. Part-time and full-time schedules are available. Full-time classes meet Monday through Thursday from 7:30 am to 4:00 pm for 3 months. Part-time classes meet Monday through Thursday from 5:00 pm to 9:00 pm for 7 months.
Admission criteria:
Complete Pharmacy Tech math preparation at Emily Griffith online. The study module should be completed 2 weeks before the program start date
Submit a copy of TABE assessment results
Provide proof of completing high school or equivalent
Submit official sealed transcripts of any college coursework completed – if requesting transfer credits
Provide documentation of immunization p MMR, Varicella, Hepatitis B, negative TB
Must apply for Provisional Pharmacy Technician certification with the Colorado Board of Pharmacy
Provide a copy of a completed criminal background check
Provide a copy of a completed 10-panel drug test
The estimated program cost is $3,392 – the cost of textbooks will be added to this cost.
Address: 1860 Lincoln Street, Denver, CO 80203
Phone: 720-423-4700
Lutheran Medical Center
An investment of 16 weeks is all it takes to complete the pharmacy technician certificate program at the Lutheran Medical Center. Students are taught by real pharmacists on campus and in a real hospital pharmacy setting. As one of Colorado's most trusted medical facilities, Lutheran Medical Center offers a program that is accredited by the American Society of Health-System Pharmacists. The curriculum of study includes 12 weeks on online and simulation lab followed by 4 weeks of clinical rotation. Each student must complete at least 160 hours of on-site rotations, 96 hours of lab simulation, and 348 hours of online theory and testing to complete the program. Scoring is on a pass/fail basis. Students should register for the PTCB exam during or upon completion for the program to receive CPhT certification. Although students complete most of the training hours in the comfort of home, they must attend lab every Friday for 8 hours for the 12 weeks and attend onsite rotations Monday through Friday for the final 4 to 8 weeks. The class size is limited to 10 persons.
Admission criteria:
Must have a high school diploma or equivalent
Provide reports of a background check report and drug test
Must be available to attend lab and clinical rotations
The competitive tuition for the program is $3,000. Lutheran associates may be eligible for a discount or tuition reimbursement.
Top of Form
PIMA Medical Institute
The pharmacy technician certificate curriculum at PIMA is a combination of math, chemistry of and medicine designed to prepare graduates to dispense medication and other health care products to patients. Throughout the program, students learn how to mix intravenous solutions, count tablets, receive electronic prescriptions, manage computerized order entries, receive prescriptions, stock inventory, and verify the accuracy of prescriptions. IV Therapy is included in the program to give students a competitive advantage and prepare them for work in a hospital. The nationally accredited program runs for 9 months and includes hands-on training a modern, well-equipped lab, and real-world practice in a community pharmacy. Course topics include pharmacy math, anatomy, physiology, and terminology, CPR and First Aid, Math Fundamentals, Pharmacy Law and Ethics, Pharmacology, Pharmacy Technician Duties, Pharmacy Lab Skills, Fundamentals of Chemistry, and Clinical Externship. There's a total of 800 contact hours for 34.5 credit hours.
Admission criteria:
Submit a completed application and verification of high school completion
Attend an interview with an admissions representative
Take and pass the entrance exam – Wonderlic SLE
Submit to a background check and drug test
Tuition costs $15,470 including textbooks, lab supplies, uniforms, and tax.
Address: 7475 Dakin Street, Denver, CO 80221
Phone: 800-477-PIMA