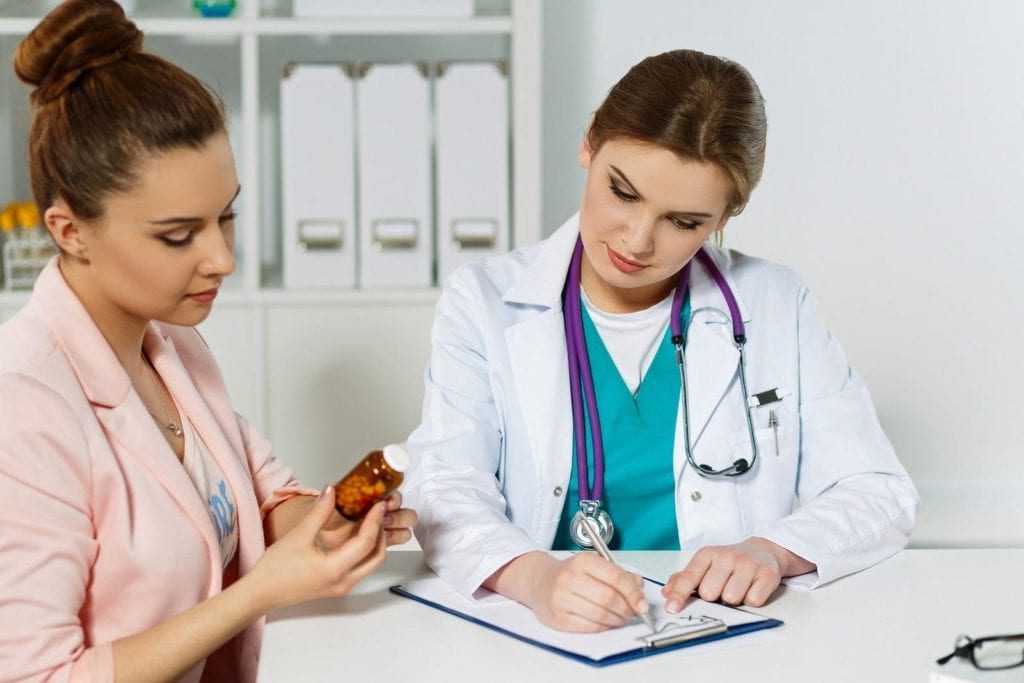 Pharmacy technicians play an integral role in retail and hospital pharmacies. Practicing under standard written procedures and the direction of a registered pharmacist, a pharmacy technician prepares medication, performs administrative duties, and provides front-line customer service. According to employment projections, employment is expected to increase 9 to 13% through the year 2024, faster than the average for all occupations. The rising senior and middle-aged population and scientific advances leading to the development of new drugs are just a few factors that contribute to the growing demand for pharmacy technicians. In Minnesota, employment opportunities are especially high in Minneapolis, St. Cloud, Duluth, and Rochester.
Normandale Continuing Education & Customized Training
The pharmacy technician program at the Normandale Continuing Education Center is the only online program approved by the State of Minnesota Board of Pharmacy. The structure and content of the program support the acquisition of knowledge and skills needed to work as a pharmacy technician and succeed on the PTCB national exam. Course topics include pharmacy calculations, pharmacy law, regulations, pharmacology, and names of name brand and generic drugs. Students will also have an opportunity to participate in an internship at a community pharmacy – Walgreens or CVS. Throughout the 14-module course, students will need to complete assessment exercises to demonstrate their understanding before moving on the next module. The curriculum covers 600 contact hours of instruction, which must be completed in 6 months. All course materials are available in electronic format only. However, there is the option to purchase hard-copies.
Admission criteria:
Complete a free information session
Register and pay for the program
The tuition is $3,899 and is due in full at registration.
Website: https://www.normandale.edu/
Address: 9700 France Avenue South, Bloomington, MN 55431
Phone: (952) 358-8200
Alt: 1 (800) 481-5412
Rasmussen College
Rasmussen's Pharmacy Technician Certificate sets students on the path to a rewarding career in the growing field of healthcare. The program is delivered online and provides students with a supportive environment for learning along with access to experienced faculty. Course topics include career development, medical terminology, medical law and ethics, customer service, foundations of pharmacy practice, pharmacy calculations, pharmacology for technicians, sterile and non-sterile compounding, pharmacy retail practicum, and pharmacy technician capstone. Students must also complete communication math/natural sciences, and other foundational courses. The program is recognized by the PTCB and accredited by the National Commission for Certifying Agencies. At the conclusion of the program, students will be prepared to take the national PTCE. Graduates also have the option to transfer the credits to the Health Sciences Associate's degree and complete the requirements in just nine months.
Admission criteria:
Must be 18 years or older
Must have a high school diploma or GED
Attend a program orientation
Register for the program online
Make financial arrangements to pay the program's costs
The estimated total program cost is $12,682 including tuition, fees, and supplies.
Website: https://www.rasmussen.edu/
Address: 8301 93rd Avenue North, Brooklyn Park, MN 55445
Phone: 763-493-4500
Fax: 763-425-4344
Minneapolis Community and Technical College
The Pharmacy Technician program at Minneapolis Community and Technical College provides students with knowledge and skills to qualify for entry-level employment in the field of pharmacy. Students will learn in the classroom and apply the knowledge gained through participation in clinical internship at a local retail or healthcare facility. The internship will cover 80 hours. Instructors will cover skills needed as a pharmacy technician, prescription processing, dosage calculations, retail pharmacy operations, institutional pharmacy operations, pharmacy laws, pharmacy regulations, prescription insurance coverage, and professional behavior. Students must successfully complete 16 credits to graduate with the Pharmacy Technician Certificate. The program is recognized by the PTCB so graduates will be eligible to sit for the PTCE to become a Certified Pharmacy Technician. The duration of the program is one semester.
Admission criteria:
Must be 18 years of age or older
Have a high school diploma or GED
Submit a completed application to the program
Submit official high school and college transcripts
Obtain a clear criminal background check and drug screen
Must be able to meet the physical requirements of a pharmacy technician
Tuition costs $169.55 per credit. Other fees will apply. Financial aid is available to eligible students.
St. Paul College
St Paul College offers a Pharmacy Technician Associate of Applied Science (AAS) Degree program and a Pharmacy Technician Diploma program. The AAS program prepares adults for higher-level position and is ideal for candidates who intend to transfer their credits to a bachelor's degree at another college or university. The Pharmacy Technician Diploma program prepares adults for entry-level pharmacy technician positions. ​​​Both programs provide the training required for registration as a pharmacy technician in Minnesota. The program content is delivered in hybrid/online format. Hands-on activities will be conducted on campus in a high-tech simulation lab. Students will complete a pharmacy technician internship at an affiliate site in the local metropolitan area. Course topics include pharmacy laws as they relate to technicians, pharmacists and pharmacy operations, medication safety, prescription dispensing, pharmacy operations in retail and institutional settings, pharmacy calculations, healthcare communications and customer service skills, pharmacotherapy and disease processes, and sterile and non-sterile compounding. Graduates will be eligible to take the Pharmacy Technician Certification Exam to become a Certified Pharmacy Technician (CPhT). The program is accredited by the American Council on Pharmacy Education (ACPE) and the American Society of Health-System Pharmacists (ASHP). The diploma program covers 35 credit hours.
Admission criteria:
Attend required orientation session after program acceptance
Complete vaccination requirements as directed by faculty
Must pass a MN Department of Health and Human Services Background Study
Complete Basic Life Support for Healthcare provider (BLS) or CPR First Aid before the end of the first semester
Tuition costs approximately $292.45 per credit. Students can expect to spend an additional $450 beyond the cost of tuition and fees for books, supplies, uniforms, and professional fees.
Minnesota Training Connection
The pharmacy technician program at the Minnesota Training Connection prepares students for entry-level employment as a pharmacy technician. The program covers 72 hours of instruction int eh classroom and 120 hours at a clinical site. Course topics include medical terminology specific to the pharmacy, dosage calculations and conversions, drug compounding, billing and reimbursement, inventory control, and dispensing of prescriptions. Graduates may apply to sit for the PTCB to become a Certified Pharmacy Technician.
Admission criteria:
Must be at least 18 years old
Must have a high school diploma or GED
Must complete the Accuplacer test for Reading with a score of 233 or higher and Math with a score of 250 or higher
Register for the course online
The program is not eligible for financial aid.
Minnesota West Community & Technical College
The pharmacy technician program at Minnesota West Community & Technical College prepares adults to assist licensed pharmacists dispense prescription medications in pharmacies. The program includes theory and hands-on instruction in the classroom. Course topics include pharmacy principles and practices, medical terminology in healthcare, and externship in retail and hospital settings. Students must complete 10 credits to obtain Pharmacy Technician Certificate. Graduates will be eligible to take a certification examination. An externship provides the student with hands on experience as well as providing the necessary skills to pass the certification exam to be successful in the industry. A diploma and associate of science degree are also offered.
Admission criteria:
Must be at least 18 years old
Must have a high school diploma or GED
Take and pass a placement exam
Pass a criminal background check and drug screen
Register for the program
Tuition costs $209.55. Books and supplies not included in the cost.