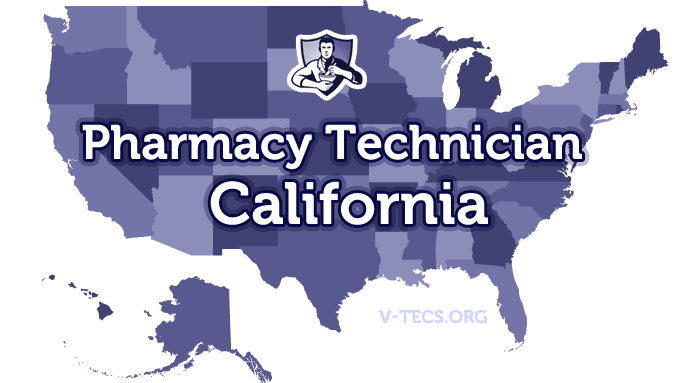 Statistics from The Labor Bureau of the United States  state that the industry of Pharmacy Technicians is expected to grow by 33% by the end of 2020. To meet the increase in demand, numerous schools and colleges across the country have initiated diploma programs in this field. In many places, placement rates are also considerably high. For high school graduates who wish to get a decent job within a short time, pharmacy technology is a favorable option. In the next section, the top 5 institutes in this field in Los Angeles are listed.
American Career College
The American Career College (ACC) in Los Angeles recognizes the growing need for Pharmacy Techs and has made their programs more convenient. The college offers a 6-month diploma program in pharmacy tech, at the end of which students earn a certificate. Besides the diploma issued by the college, students can apply for the nationally accepted certification exams, such as PTCE, to qualify to work at different health-care facilities. Presently, the program is only being offered at three of ACC's campuses, including one in Los Angeles.
Since a number of people want to try different fields before determining the right option, ACC allows students to take classes for a trial period, and try out the program for seven days. If the students wish to opt out of the program during this period, they are not required to pay any tuition fee. This eliminates the risk of unwanted people in the field. Although 6 months sounds easy, it is an intensive program, and many students are unable to complete the program in this time-frame. The on-time graduation rate is 36.4%.
The course work is designed to provide students with sound technical knowledge along with practical experience. By the end of the program, students have learned all the job responsibilities of a retail pharmacist. They also learn about the effects, interactions, calculations and dosage requirements of different medications. A keen understanding of drug laws and medical terminology is provided so the graduates can file prescriptions and help patients in different regards. The placement rate of ACC's graduates is 58%, and is expected to increase in the near future. Graduates have moved on to work at some of the most prestigious organizations such as:
American Red Cross
United Healthcare
Blue Cross
U.S Healthworks
Tuition for the complete program is approximately $17,000. Students can apply for various financial aid programs for support. For further information regarding the college and its programs, refer to the website.
Website: https://www.americancareercollege.edu
Contact: 1.877.832.0790
Charles R Drew University of Medicine and Sciences
The pharmacy tech program at Charles R Drew University of Medicine and Sciences is accredited by the California Association of Alcohol and Drug Abuse Counselors (CAADAC) and the American Society of Health System Pharmacists (ASHP). The university does not have a short diploma program, instead it offers an Associate of Science degree in community health to successful graduates. The program takes two years, in which students are required to complete 72 credit hours. Besides the course work, it is also mandatory for candidates to complete 255 hours of clinical work and 50 hours of community service to be eligible for the degree. During this period, students learn about different sterilization techniques, handling prescriptions, data entry, insurance billing and other pharmacy related operations. The following are some of the courses included in the program that enable students to develop a sound understanding of medical techniques:
Introduction to Pharmacy Tech
Human Anatomy
Medical Terminology
Medical Law and Ethics
Pharmacy Management
Community Health Issues
In order to be eligible for the program, applicants must hold a high school diploma with a mandatory GPA of over 2.0. In the case of any drug abuse history, they are required to have a clean record within the most recent year. A personal statement is required with the application, which is followed by a one on one interview. Only a specific number of candidates get the opportunity to enroll in the program. After completion of their studies, graduates can move on to work at hospitals, mail order pharmacies, or even insurance companies. The tuition fee per credit is $375, which amounts to $27,000 for the complete program. Although the program can be expensive, there are various student loans and financial aid options available to students.
Website: https://www.cdrewu.edu
Contact: 1.323.563.4800
ICDC College
The ICDC College in Los Angeles has a diploma program for pharmacy tech aspirants. The duration of the program is less than one year, but depends primarily on the number of credit hours students take. Although the program is designed to be completed in 6 months, an externship with 150 hours of experience is mandatory to graduate, and this experience should not fall below 30 hours per week. This is intended to provide students with an adequate understanding of all the functions of a retail pharmacy and to gain practical experience.
The program's requisite courses enable graduates to perform the following pharmacy tech responsibilities:
Drug Identification
Interpreting prescriptions
Communicating with Patients
Logistics
Fortunately, the job placement rate of ICDC College's graduates is 100%, which means that all students can find an entry level position at various medical facilities. And since the demand of pharmacy techs is likely to rise in the coming future, this placement rate is highly unlikely to decrease. The overall tuition for the program is $9,705, which includes any costs associated with books and relevant course material. Upon completion, graduates are awarded a certificate for Pharmacy Tech and Pharmacy Assistant. They can also take the nationally accepted pharmacy tech exams to establish further credibility and find better jobs. At present, the ICDC College offers this program at two campus locations: Van Nuys and Huntington Park. For more information regarding the college or the curriculum of the program, refer to the college's website. 
Website: https://www.trident.edu/
Contact: 1.888.926.4232