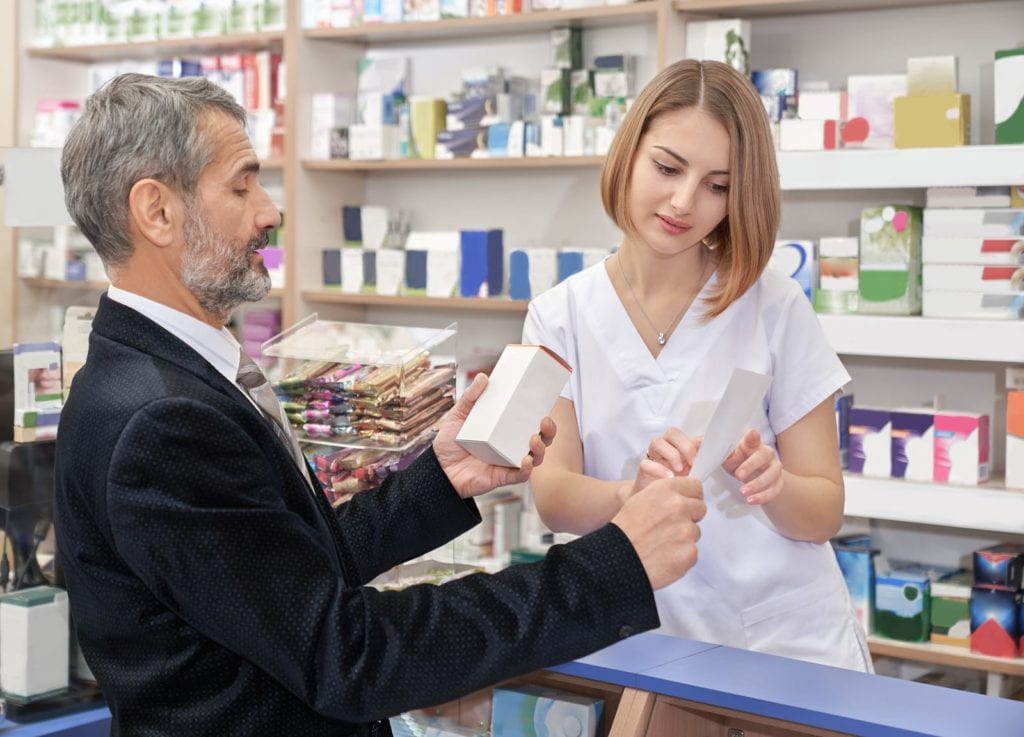 Pharmacy technicians provide valuable support to licensed pharmacists in the distribution of medications, pharmacy administration, and customer care. Their duties may include but are not limited to receiving prescription requests from patients or those sent electronically from physicians' offices, establishing and maintaining patient profiles, preparing insurance claim forms and billing customers, and retrieving, counting, measuring, weighing, mixing, and compounding medications, and inventory management.
Pharmacy technician training programs prepare adults to meet the continuous demand for skilled technicians in community, hospital and home infusion pharmacies. The employment rate is expected to increase 11 percent from 2016 to 2026, which is faster than the average for all occupations. The aging senior population who are using more prescription medications to manage chronic diseases, addition of new drugs to the market, and greater access to health care coverage are just some factors that add to the demand for pharmacy technicians. The Georgia Board of Pharmacy does not require national certification. However, pharmacy technician graduates are encouraged to get certified through the Pharmacy Technician Certification Board as it is required by many employers.
Albany Technical College – Dougherty County Campus
The Pharmacy Technology degree at Albany Technical College supports the development of entry-level skills needed to practice in a community or hospital-based pharmacy. Through theory, hands-on lab, and externship learning opportunities, students will learn how to dispense medications and other health care products under the direction of a pharmacist. Students will learn how to perform various technical duties related to the safe dispensing of drugs in accordance with state laws. A degree and diploma option is available. The degree requires completion of 63 credit hours and the diploma requires completion of 54 credit hours. Core courses include Composition and Rhetoric, Public Speaking, General Psychology, College Algebra, Introduction to Humanities, Anatomy and Physiology I, Anatomy and Physiology I Lab, Anatomy and Physiology II, and Anatomy and Physiology II Lab. Occupational courses include Introduction to Health Care, Allied Health Sciences, Introduction to Computers, Pharmaceutical Calculations, Pharmacy Technology Fundamentals, Pharmacology, Principles of Dispensing Medications, Principles of Sterile Medication Preparations, Pharmacy Technology Practicum, Advanced Pharmacy Principles, and Advanced Pharmacy Practicum. Graduates of the ASHP-accredited program will be eligible to sit for the PTCB exam to obtain the Certified Pharmacy Technician credential.
Admission criteria:
Have a high school diploma or GED equivalency
Must be able to pass a criminal background check
Provide up-to-date immunization record
Obtain a clear drug screen
Be at least 18 years old upon graduation
Demonstrate proficiency in reading, writing, and math. Minimum Compass scores – Writing 32, Reading 79, Pre-Algebra 50
Tuition for the diploma is $7,969. The cost of the pharmacy technician degree is $8,742.
Website: https://www.albanytech.edu/
Address: 1704 S. Slappey Blvd., Albany, GA. 31701
Phone: 229-430-3500
Fax: 229-430-6180 main fax
Toll-free: 877-261-3113