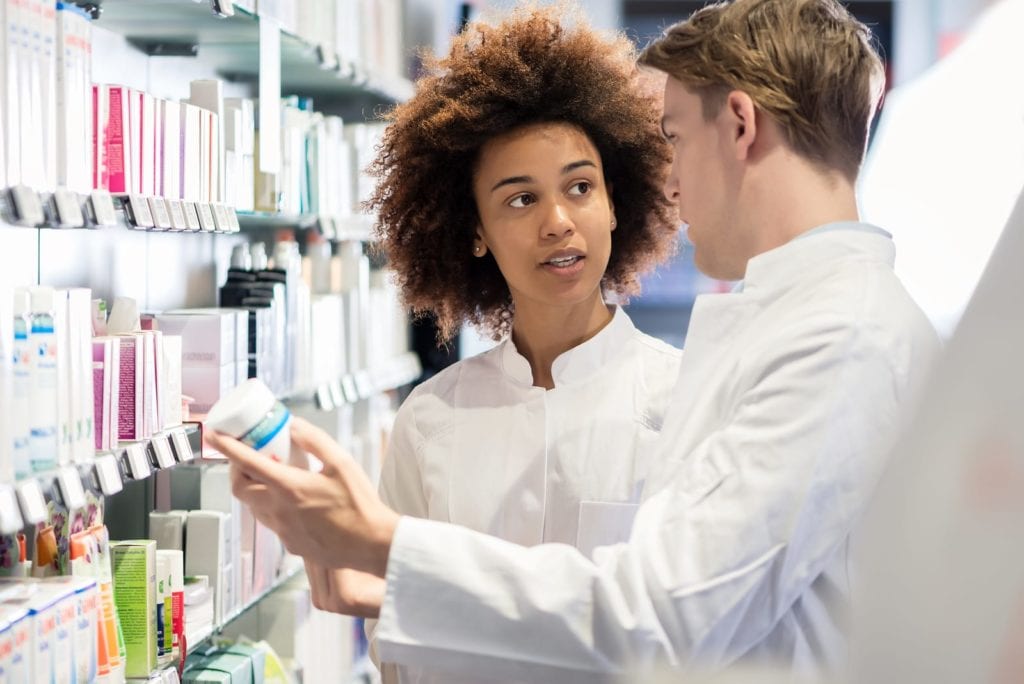 Pharmacy technicians work under the supervision of licensed pharmacists to fill packages, and distribute medications, update records, maintain inventory, and manage the daily operations within the pharmacy. Pharmacy technicians work in retail pharmacies, institutional pharmacies, and home health care pharmacies. Their duties depend on the type of pharmacy.
According to information from the Rhode Island Department of Labor, employment for pharmacy technicians will increase 22.8% percent from 2016 to 2026. The median salary for pharmacy technicians is $16.48. Experienced pharmacy technicians can earn as much as $21.70 per hour.
Community College of Rhode Island
Adults interested in the pharmacy technician program at Community College of Rhode Island's Center for Workforce and Community Education must attend an orientation session to learn more about the comprehensive program. Students will develop the competencies to become a Pharmacy Technician II. The program is open to those interested in becoming a pharmacy technician, pre-pharmacy students, or health care professionals seeking to widen their skillset. The curriculum will cover various practice settings, drug interactions, basic physiology, pharmacy law, insurance, pharmacy calculations, pharmacy math, classes of drugs, and pharmacy operations. Students also learn how to receive and prepare prescriptions and complete daily administrative and inventory management tasks. The training will include preparation for the national certification exam. The curriculum requires completion of 180 hours of classroom theory. They must sit the national certification exam – within 6 weeks of completing the theory – and obtain a state license to participate in the 120-hour pharmacy externship. The externship is an essential part of the program.
Admission criteria:
Be 18 years or older
A high school diploma or GED equivalency
Complete a Bureau of Criminal Investigation (BCI)
Complete TABE Assessment – preregistration required
Tuition for the program is $2,895 plus a non-refundable registration see of $5. The program is approved for VA educational benefits.
Address: 400 East Avenue, Warwick, Rhode Island 02886
Phone: 401-825-1000
Health Care and Training Services
The 42-hour pharmacy technician program at Health Care and Training Services is taught by an experienced instructor. It trains adults for a career as a pharmacy technician to work in retail and institutional pharmacies where they will dispense medications under the supervision of a licensed pharmacist. The training will include preparation for success on the national exam. Course topics include reading and interpreting prescriptions, inventory control, packaging medication, product labeling, pharmacy calculations, record keeping, pharmacy operations, pharmacy law, and insurance.
Address: 657 Quarry Street, Fall River, MA 02723
Phone: 508-672-6800