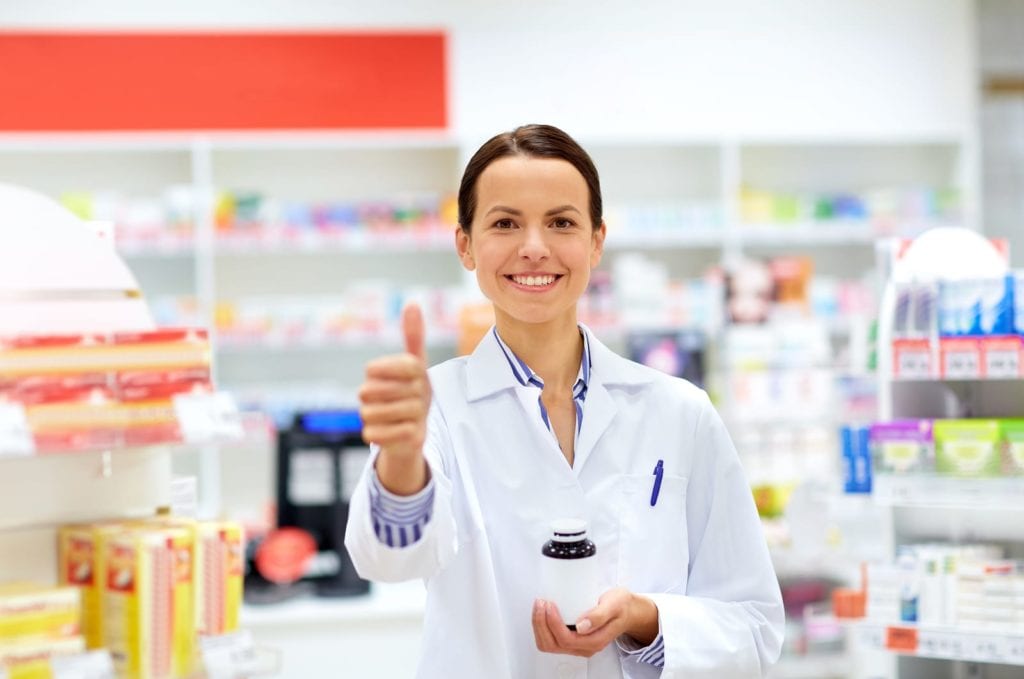 Pharmacy technicians are allied health professionals who support licensed pharmacists in the distribution of prescription medications, medical equipment, and over-the-counter drugs. They also perform health care services that are a vital part of the services that pharmacies provide to the community. Pharmacy technician training is essential preparation for the weight of responsibilities that a technician must carry in the pharmacy. The training covers both academic and technical functions that will enable students to transition seamlessly from the classroom to a community, hospital or specialty pharmacy. Certification has become increasingly important to employers as it indicates a potential employee's achievement of the national standards for pharmacy technicians. Employment for pharmacy technicians is projected to increase 12 percent in the next decade in response to the growing need for prescription medications.
Johnston Community College
Johnston Community College prepares pharmacy technician students for employment in the field of pharmacy. The American Society of Health-System Pharmacist (ASHP)/ Accreditation Council for Pharmacy Education (ACPE) accredited program complies with local and national standards for pharmacy technician training. Students will receive diverse and comprehensive instruction that will not only prepare them for distributing prescriptions under the direction of a pharmacist but would also pave the path for future health care studies. They will learn key skills including updating patient profiles, verifying prescription refill requests, mixing intravenous solutions, ordering new stock, preparation medication for dispensing, packaging unit dosages, preparing insurance claims, and collecting information to closely monitor drug therapy. The Pharmacy Technology Diploma requires completion of 40 credit hours. Course modules include but are not limited to pharmacy trends, pharmacy operations, introduction to pharmacy, pharmacy calculations, sterile products, community pharmacy, institutional pharmacy, pharmacy professional practice, and pharmacology. Students must participate in a pharmacy externship at a community pharmacy and an institutional pharmacy. The duration of the program is 12 months.
Admission criteria:
An application for admission and fee
Official high school transcripts and any applicable college transcripts
A minimum grade C in algebra, chemistry, or biology
Place in English 111 and Math 110
Attend a program orientation
Meet with an admissions counselor
Health insurance coverage
A current CPR for Healthcare Providers card
A completed health exam indicating sound physical and emotional health
Tuition and fees for in-state students cost $3,248. Books and supplies cost an additional $1,315.
Wilson Community College
Through 92 hours of theory and hands-on instruction, the pharmacy technician curriculum at Wilson Community College prepares adults to fill a vital role for pharmacy technicians in the community. Students will acquire technical skills and competencies to receive, prepare, and dispense prescriptions under the supervision of a licensed pharmacist. The program will include instruction in mixing, pouring, and weighing medications, dosage calculations, anatomy and physiology, maintaining inventory, reading and interpreting prescriptions, sterile and non-sterile compounding, pharmacy operations, and preparation for the PTCB exam. Students who successfully complete the curriculum requirements will be prepared for success on the PTCB to hold the Certified Pharmacy Technician credential.
Admission criteria:
An application for admission
Proof of completing high school or equivalent
A valid email
Copy of a driver's license or state ID or social security card
The cost of attendance includes malpractice insurance, tuition, technology fee, textbooks, and accident insurance.
Address: 902 Herring Avenue E, Wilson, NC 27893
Phone: (252) 291-1195
Fax: (252) 243-7148
Wayne Community College
Wayne Community College prepares adults for a rewarding career in the health care industry in just two semesters. Students must complete 37 credit hours to graduate with a Pharmacy Technician Diploma. Graduates will be eligible to sit for the PTCB exam to become a Certified Pharmacy Technician. The diploma may also be used for future study in the same or another area of health. Only 15 students are admitted with each cycle, so admission is competitive. The admission's personnel will use a point system to select the best candidates. Applicants who have been convicted of a felony or drug-related misdemeanor may be automatically disqualified from admission and will not be eligible to sit for the PTCB exam.
Admission criteria:
Apply for general admission to the college to take general education requirements
A completed Letter of Understanding
A completed application to the Pharmacy Technology program
Official high school transcript or GED equivalent
Official transcript of college courses – where applicable
Submit acceptable scores on a placement test – Accuplacer/CPT, ASSET, COMPASS, or NC DAP
Optional proof of health care training – EMT, CNA
Record of employment in a pharmacy department for 20 hours or more – optional. Additional points will be awarded for pharmacy employment
Attend an interview with a WCC Student Development counselor
Criminal background clearance
A negative drug screen
A physical exam reporting indicating good physical and mental health
North Carolina residents will pay $1,262 for tuition, technology fee, and activity fee. The cost does not include expenses for textbooks, uniforms, drug screen, background check, immunizations, and transport.
Address: 3000 Wayne Memorial Dr, Goldsboro, NC 27534
Phone: (919) 735-5151
Wake Technical Community College
The Pharmacy Technology Program at Wake Technical Community College fills the mission of the North Carolina Community College System in the preparation of students to become capable pharmacy technicians. Students will learn how to assist the pharmacists in those duties that a technician can legally perform in the state. The program culminates with a Pharmacy Technology Diploma, but an associate degree option is available for students who want to complete a program comprising of general education courses in addition to the pharmacy technician fundamentals. The AAS degree is beneficial for those who want a solid foundation for further education. The curriculum is designed to coordinate classroom instruction with lab activities and clinical experiences. Topics will include pharmacy administration, pharmacology, anatomy and physiology, drug interactions, medication therapy, drug delivery systems, and clinical pharmacy services. Activities conducted in the simulation labs and pharmacy externship will teach students how to perform specific functions in the pharmacy, operate automated pharmacy equipment, and perform common pharmacy services. The pharmacy externship will require participation in the pharmacy operations at a community, hospital, and specialty pharmacy. Admission to the pharmacy technology program is based on a first come first served basis.
Admission criteria:
Complete an interview for determination of NC residency
Complete an application for admission to Wake Tech Community College
Submit official transcripts in a sealed envelope for all previous education – including high school and GED scores
Apply for Financial Aid and Veterans benefits
Take a placement evaluation
Place in English 111 and Math 110
Complete the Health Form which includes current health records, physical exam, medical tests, and immunization records
Complete a criminal background check and drug screen
Have current Healthcare Provider CPR certification
Documentation of health insurance
Attend a mandatory departmental orientation
The estimated cost of attendance for in-state students is $8,300 and includes tuition, textbooks, fees, CPR certification, background check, PTCB exam, graduation fee, health requirements, uniforms, and equipment.
Address: 2901 Holston Lane, Raleigh, North Carolina 27610
Phone: 919-747-0402